25 Hidden Oregon and Washington hotels
Authentic local knowledge — Oregon and Washington hotels missing from usual online searches of places to stay in the Pacific Northwest.
Some people consider lodging simple utility in a journey, but not me. The location, the spirit (or vibe), and access to nature are crucial to creating an inviting setting to unplug, unwind, and be open to new experiences — with yourself, loved ones, and the land.
Watching all the paid advertising when searching for Oregon and Washington hotels can be challenging. I've traveled worldwide and yearned for easy guides from a local perspective to help me plan the best stay to combine travel, nature, and spirit. This is nature-forward travel, which means a feeling of belonging developed by connecting to the natural surroundings. For more on this, access my article about nature-forward vacations.
As a Pacific Northwest local, I've had a lifetime to enjoy Oregon and Washington hotels in various styles and locations. I've written an article about My favorite unique Pacific Northwest Hotels that combine travel, nature, and spirit. I've visited or stayed in every suggestion on this list — my recommendations come from the heart.
This article helps you avoid missing specific hidden Oregon and Washington hotels that won't appear in online searches of places to stay in the Pacific Northwest. Several require making a phone call to book your hotel. The extra effort pays off with unique memories long after you pull away from the premises.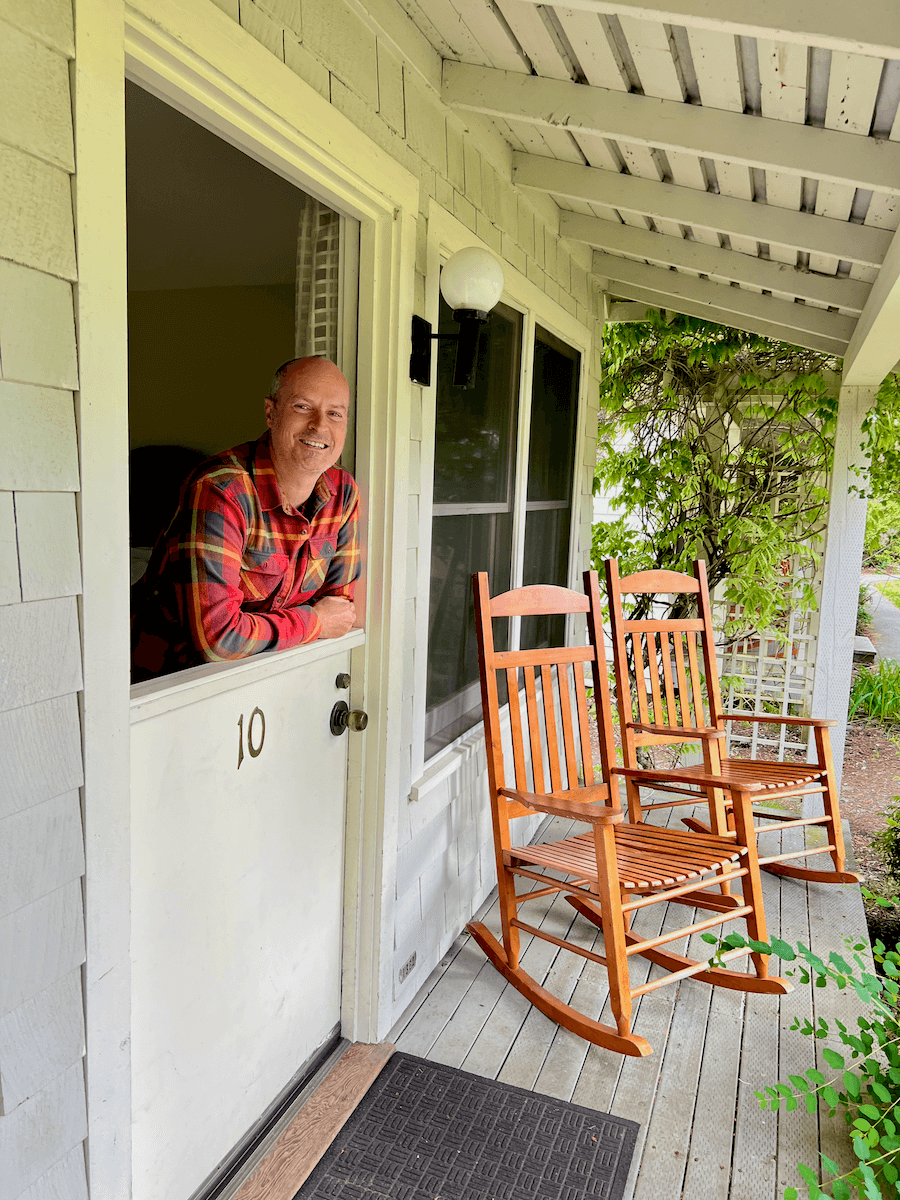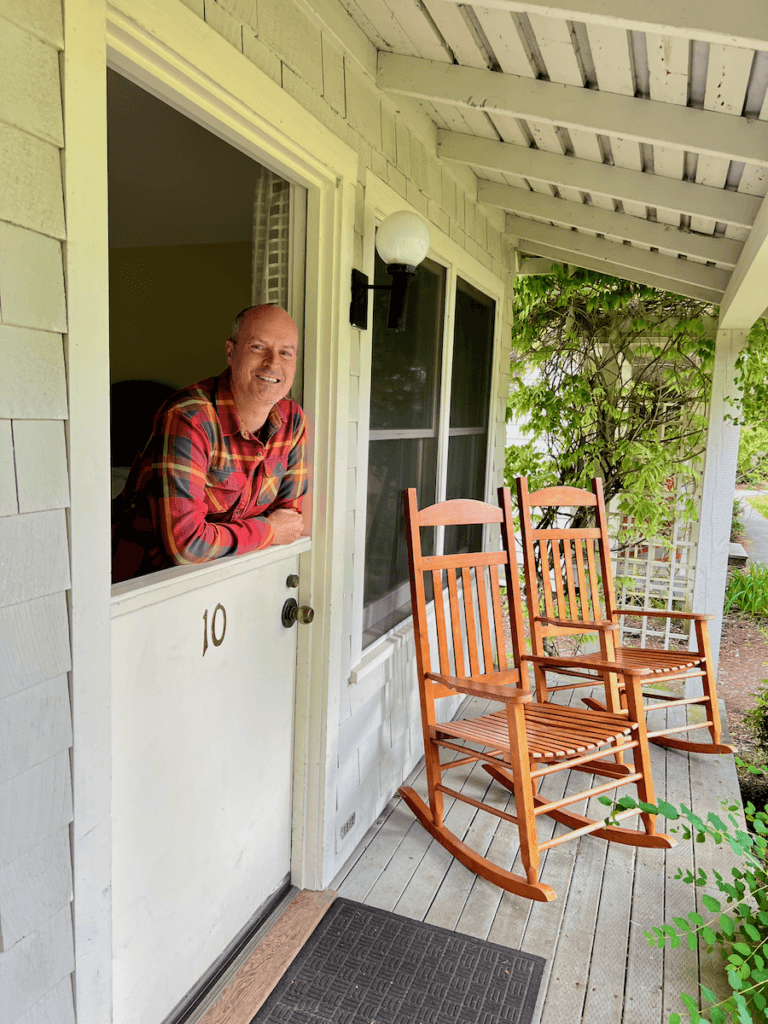 25 Hidden Oregon and Washington hotels — table of contents
Eight popular Pacific Northwest hotel regions curate the list. Be sure to read to the bottom to find an interactive map with all my favorite Oregon and Washington places to stay.
You'll also find several TikTok videos scattered like breadcrumbs along the way.
Pacific Northwest places to stay — things to know.
Just a few "housekeeping" items to keep in mind:
The labor market is shaky, especially in rural Oregon and Washington. Be patient and understand that many of these places to stay will be understaffed, and restaurant hours and other services might be minimal.
If you live locally, consider taking a cooler with simple provisions to set up impromptu picnics. If there is anything you must have, call ahead to ensure it'll be available.
Electric vehicle travelers: I notice charging stations offered at most locations, but call ahead to be sure.
Some of my favorite experiences come in small historic hotels and lodges with "European-style" accommodations — meaning the bathroom/showers are in the hallway. While this might seem awkward to some — used to the more popular American "en-suite" options — pricing can be much more affordable, and the experiences are usually unique and rewarding.
Several places to stay on this list are only open in the summer- marked with an asterisk. In general, expect the booking windows to be between May and October.
Speaking of the seasons, besides those lodges closed in the winter, many places offer much better deals during the off period. Plan a long weekend getaway, say the middle of January, and enjoy luxury on a budget.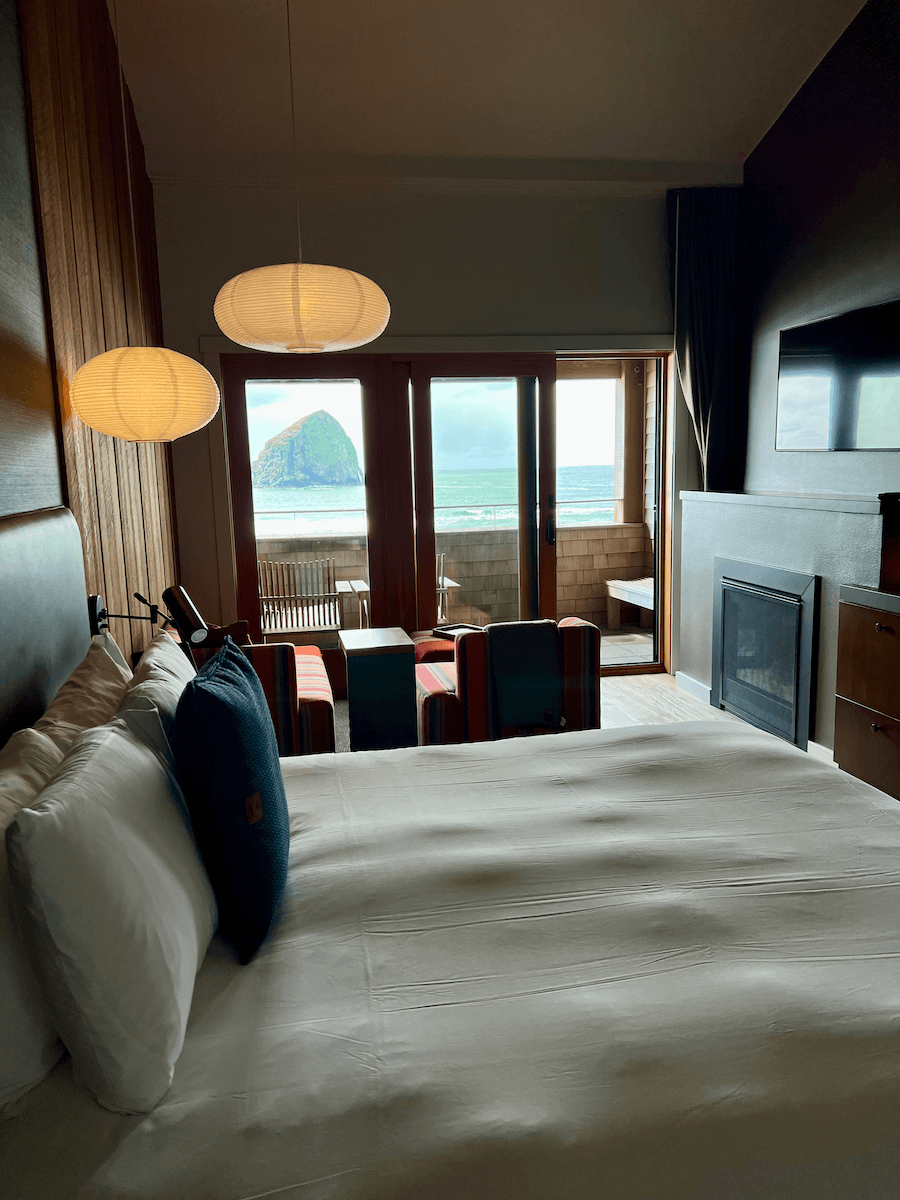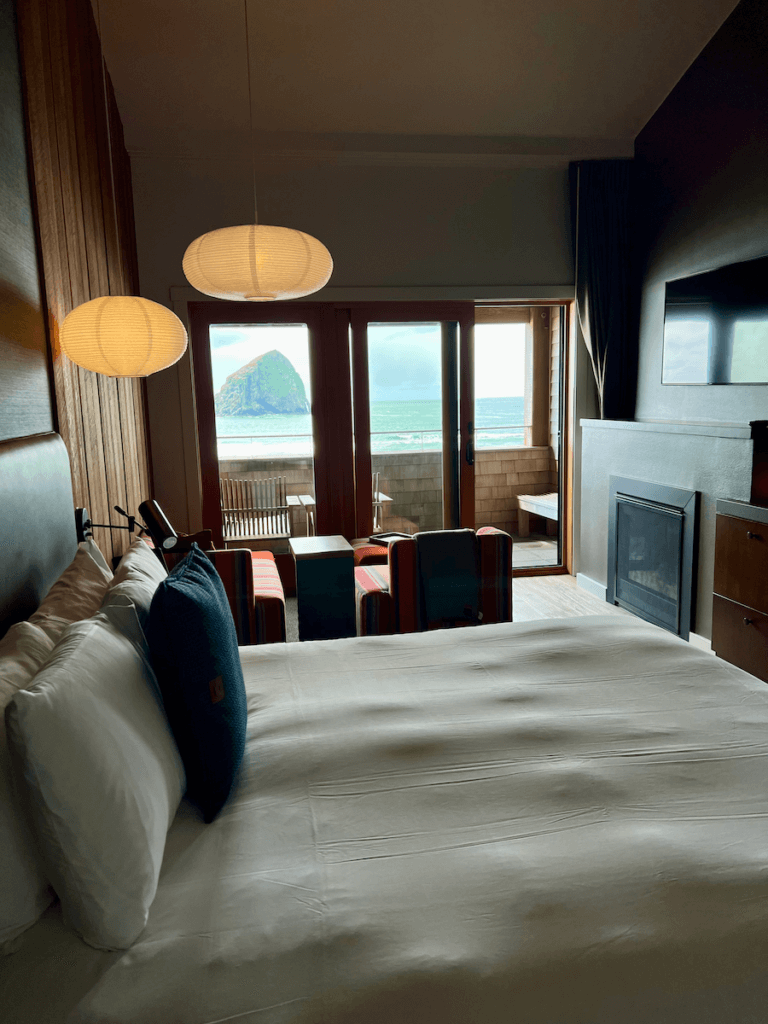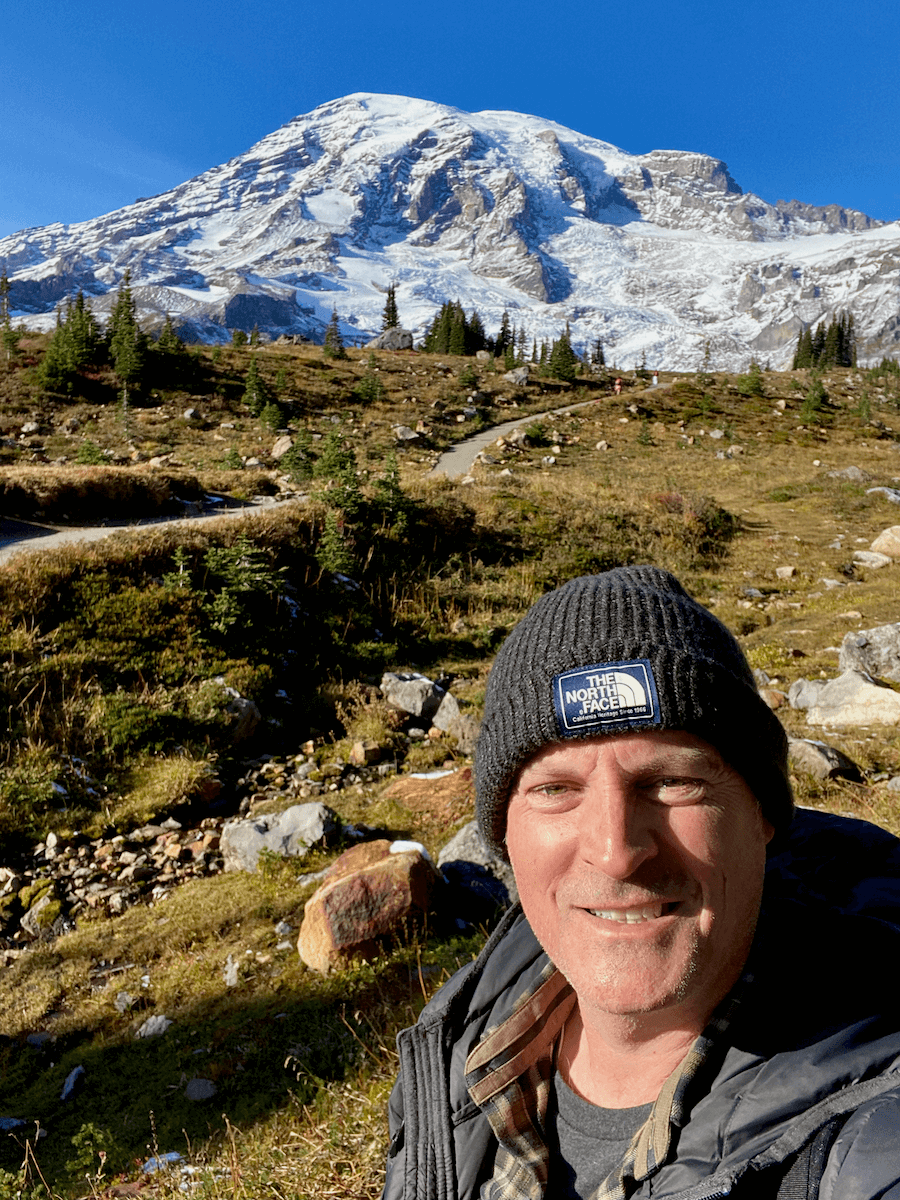 Washington Hotels — Mt. Rainier
While a search on "places to stay around Mt. Rainier" will offer many options, the Rainier National Park jewels are not usually revealed. Some sites show Paradise Inn and National Park Inn perpetually "sold out" or do not list them.
The only way to book a stay at either is via the National Park website. While the booking portal can work out, sometimes it's easier to call the reservations staff, who are very friendly and helpful.
Paradise Inn
Simply spiritual! The grand lodge hugs the side of Mt. Rainier just as the tree line phases into a magnificent alpine "paradise." Wander soul-nourishing trails by day and gaze at the stars by night. A few room options exist, including European style with shared bathrooms or en-suite.
The best part about staying in this iconic lodge is getting an early start to access the mountain before day-trippers arrive (around 10-11 am). And, of course, the breathtaking views in every direction.
The cozy lodge is only open in the summer season. Book now because this famous place usually sells out many months in advance.
National Park Inn
This lodge is located just inside the entrance to Mt. Rainier National Park. I enjoy sitting in a rocking chair on the wide veranda with beautiful mountain views. This lodge is open year-round and has a restaurant and gift shop.
Olympic Peninsula places to stay.
I write about a 3-day road trip around the Olympic Peninsula and have guided guests all over this lush outpost of Washington State in various ways. The Olympic Peninsula can be challenging to find lodging, but rushing through the remote parts is a big mistake.
If you're looking for a comprehensive guide to this wild region of Washington State, access my article, How to plan an epic Olympic Peninsula road trip.
Internet searches throw in a lot of paid advertising and home shares that can be dodgy. There aren't many great options, but here are my favorites that won't appear in routine searches.
Woodland Inns
Most itineraries — especially a long weekend or 3-day — make sense to stay overnight in and around Forks, Washington. This allows an early start to visiting busy places like the Hoh Valley Rainforest. It's also more relaxing to end the day with a heavenly sunset at Second Beach, just 15 minutes away.
While several motor lodges and home shares are in the Forks area, I prefer to stay at Woodland Inns. The cozy newly built cabin collection is in downtown Forks' heart, near Sunset Pizza.
My other favorites are featured in additional articles and include Lake Quinault Lodge and Lake Crescent Lodge (open in summer with a few rental options in winter).
Airbnb and VRBO
There are plenty of home shares on the Olympic Peninsula, but be careful. Here are a few of my favorites — excellent in quality and location:
I've stayed here before, and it is lovely. The newly renovated property is on a private beach and mere steps from waves washing ashore through the night. The location is also excellent — 30 minutes from the services of Port Angeles and also 30 minutes from Lake Crescent Lodge and the Olympic National Park.
Sol Duc Den-West, A tiny house
This was also a fun place to stop for a night with guests I was guiding from Denmark. This is the article about that three-day road trip. They loved it! Clean, compact, and cozy. It's very tight, mind you. There are several cabins on the lot. The location near Forks, WA, is a great stop to break up your Olympic Peninsula road trip.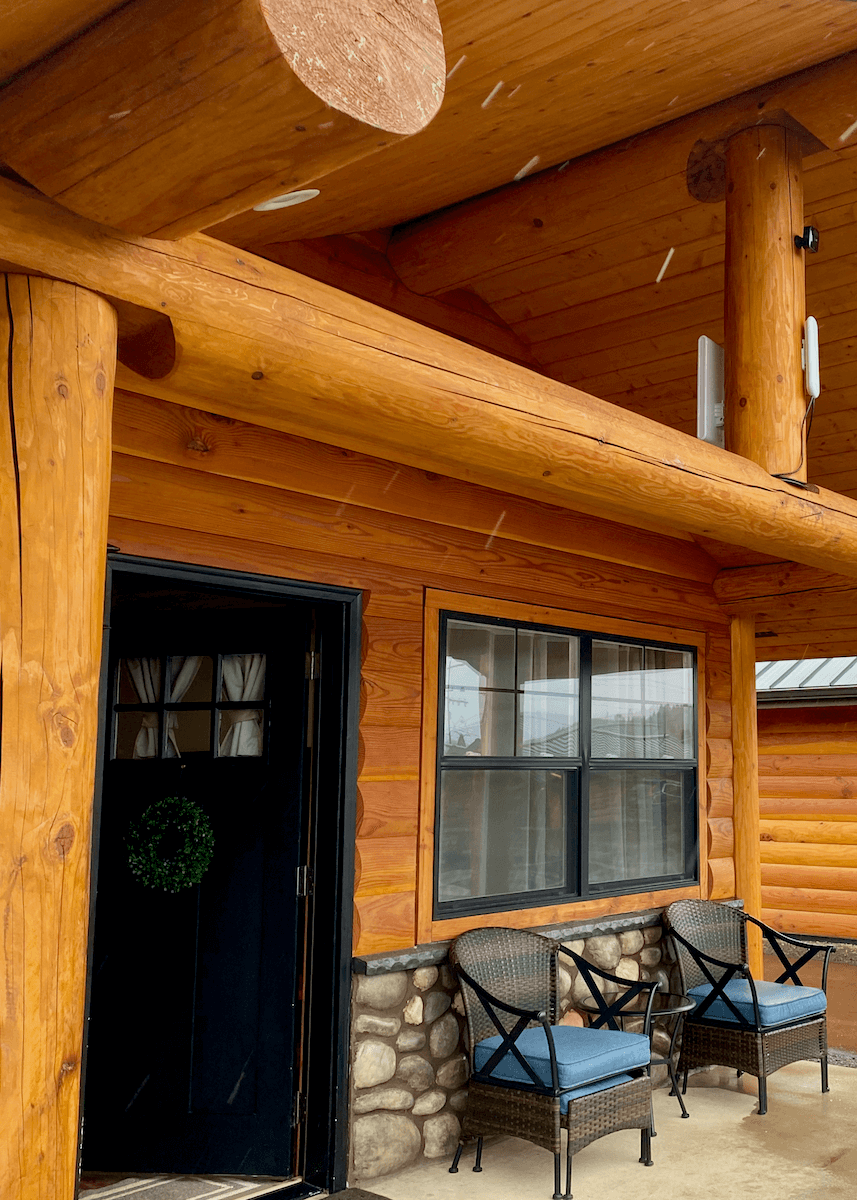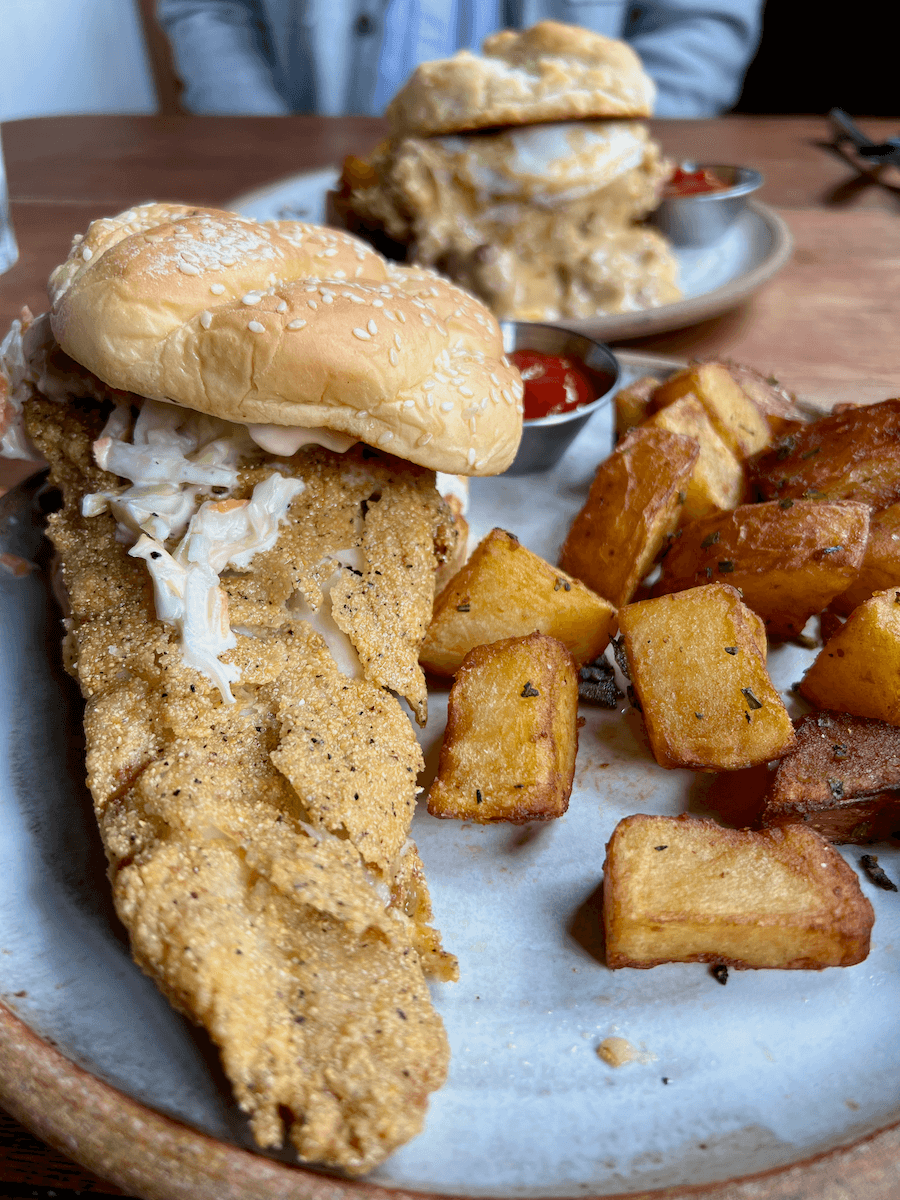 Washington Coast hotels
The monumental Olympic Peninsula and iconic Oregon Coast overshadow a remote stretch of ocean. The Washington Coast offers an understated experience — free from crowds and full of spirit.
Searching online, you'll find options like Seabrook, Westport, and Long Beach Peninsula. But here are a few nuggets of gold only available by going direct.
Tokeland Hotel
I've always connected with this quirky historic enclave — the oldest hotel in Washington State. Host and food enthusiast extraordinaire Heather Earnhardt serves the best meals on the coast. Love is in the air, with heartfelt hospitality, tasty treats, delicious cocktails, and some of the most comfortable bedding I've experienced.
I write more about this in my article about the spiritual oasis of Tokeland Hotel. In addition to food and rest, there are many things to do in the area, like surfing, clamming, bird watching, and slowing down.
At the Helm Hotel
This harborside perch is comfortably appointed — with everything you'd expect from a modern inn. It's located across from Astoria in Ilwaco, Washington, close to Cape Disappointment and the Long Beach Peninsula. Enjoy the local vibes from the cozy pub on the premises, or wander down the promenade to Salt Pub. The Port of Ilwaco is also a popular place to take a boating excursion — I've gone salmon fishing from this location.
Oregon Coast places to stay.
I grew up around this part of Oregon, so I could go on and on about the options to experience the soulful beauty here. But this article is about the hidden gems… or at least the ones you might miss on a cursory search of places to stay on the Oregon Coast.
For broader information, check out my articles outlining the best Oregon Coast towns and specific writings about Astoria and Seaside. For insights on my favorite places to connect with nature, read: The ten best Oregon Coast hikes to reclaim your soul.
Sylvia Beach Hotel
Those who might remember the Rimsky-Korsacoffee house in Portland could relate to the quirky aesthetic offered in this retreat at Nye Beach in Newport, Oregon — by the same owners. Each room is uniquely fitted to reflect an author while facing a quintessential Oregon Coast beach.
I was saddened to hear that the on-site family-style icon Tables of Content recently closed. But explore other excellent eateries within walking distance.
Newport has tons to do and is a busy coastal hub, so I appreciate the local beach town vibe of Nye Beach. Wander through shops and art galleries and duck in for coffee at Ultralife Cafe.
Here are my other "off the booking grid" favorites:
Surfsand Resort — Cannon Beach. My childhood memories abound here. The best vantage point for Haystack Rock is on this portion of the flagship Cannon Beach. A few booking platforms show this hotel "sold out," but space is available directly.
Headlands Coastal Lodge & Spa — Pacific City. Oregon Coast spirit of luxury. A splurge for a special occasion, but well worth it to watch the dory boats come and go. Enjoy easy access to fascinating Cape Kiwanda and an endless beach. The dining experience at Meridian is also deliciously top-notch. A few booking platforms show this hotel "sold out," but space is available directly.
Drift Inn — Yachats, Oregon. This is my favorite part of the Oregon Coast for its wild terrain and abundance of nature in every direction. While this quirky, themed-room hodgepodge, restaurant, bar, and shop is not right on the beach, I love the atmosphere and access to various services — all hugging Highway 101. They serve up reasonably priced cozy rooms with comfortable bedding.
Heceta Lighthouse B&B — Florence, Oregon. Treat yourself to an exclusive sea view and the gentle evening glow of an active lighthouse. The six rooms in this former lighthouse keeper's home serve pioneer charm with all the comforts — and a seven-course breakfast. There is so much to say, I wrote it in an article.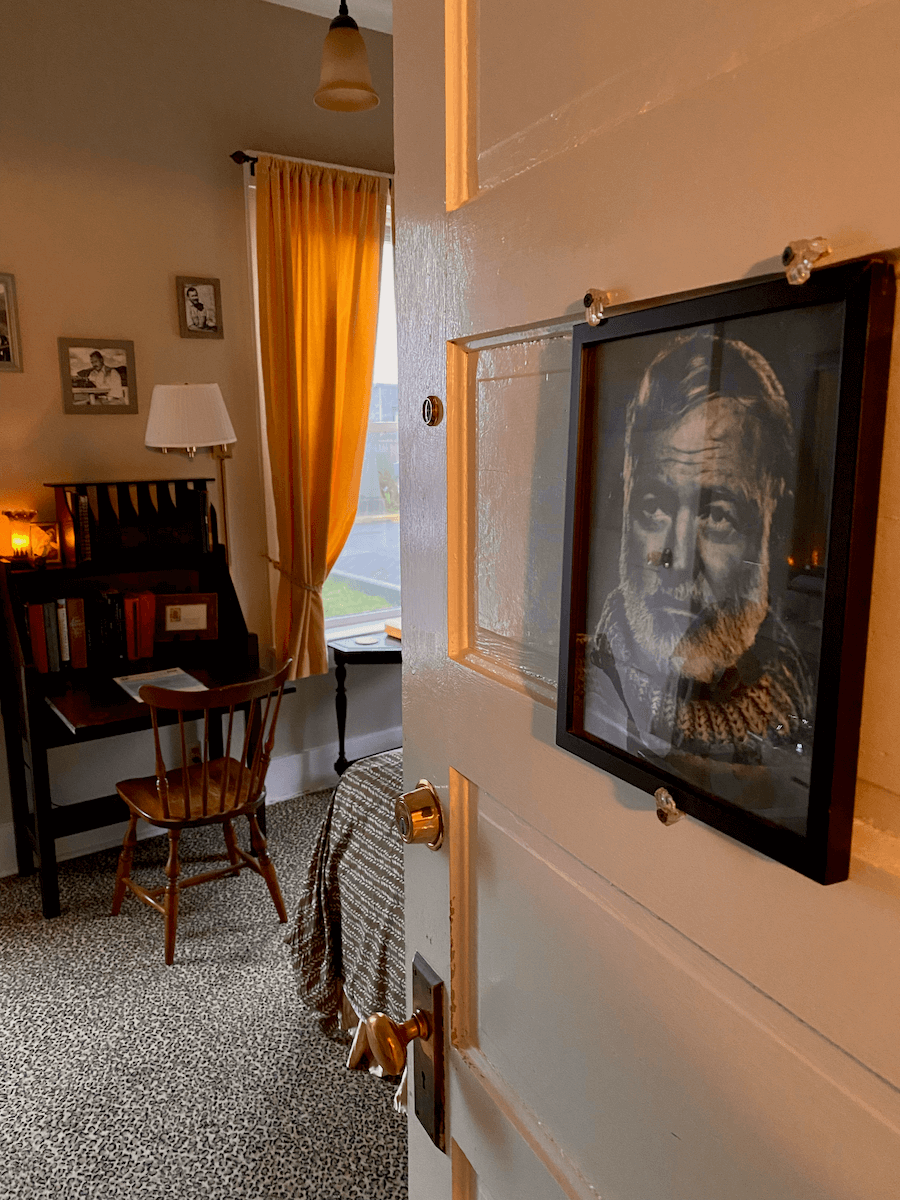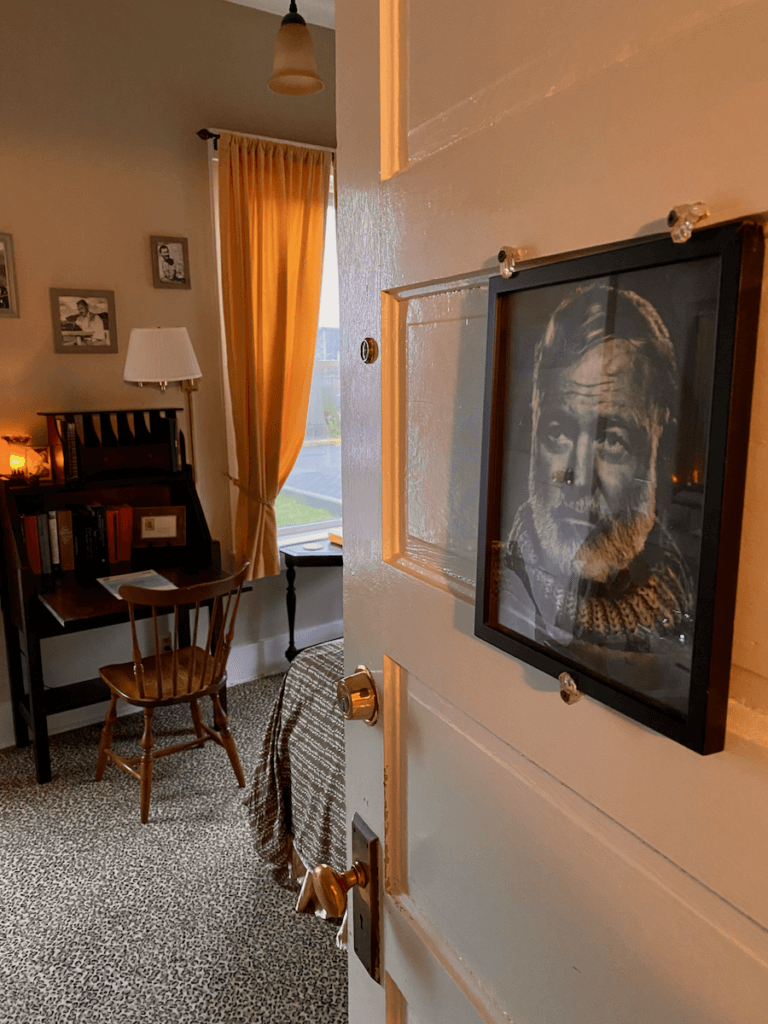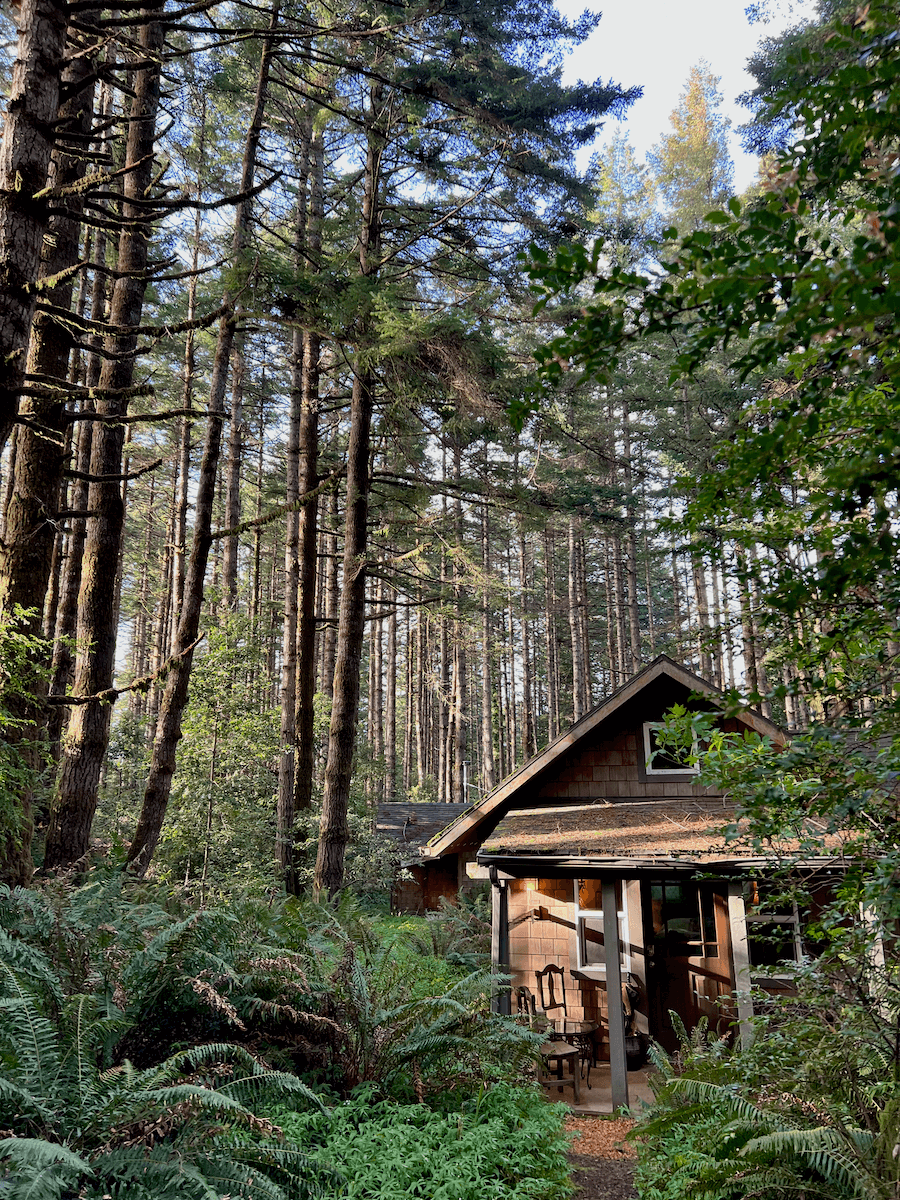 Southern Oregon Coast hotels
A shift occurs around Coos Bay, Oregon, where the Oregon Coast opens to more expansive terrain. That's why I'm making this a different category. There are towns about every twenty miles and not much in between them. Many of my favorites elude online searches and booking platforms for a good reason. They are hidden gems with plenty of word-of-mouth clientele — hard to reach but worth the effort.
Wild Spring Guest Habitat
My stay here was following a week-long camping trip in California, and I was craving a comfortable bed and a warm shower — I enjoyed both and much more. This property lovingly hosts guests in a handful of cabins under a forest of fir trees. I felt calm from the moment I arrived. A hot tub overlooking the ocean and a magical labyrinth offer relaxation and quiet reflection. The common-use space with a kitchen and a living room for games provides modern amenities.
Port Orford is also a wild location with solid restaurants (be sure to check operating hours), a co-op grocery, and unparalleled natural access. But it's hard to go wrong in any of these Southern Oregon Coast locations:
Port Orford Loft. Another great option is a loft above Redfish Restaurant that is available by contacting the Hawthorne Art Gallery. This view over the water is incredibly unique — the thing dreams are made of.
Tu Tu' Tun Lodge — Gold Beach. It might seem counter-intuitive to stay along the Rogue River instead of an ocean-view motel, but this upscale lodge is a delightful place to call home for a few days while exploring the forests and beaches of the area. Lodging includes breakfast and a family-style dinner. The rooms on the top floor provide vaulted ceilings — I'd recommend them.
Endicott Gardens — Gold Beach. This place is so popular with those in the know that I've not been able to book a stay here yet. Although they didn't have rooms available when I wanted to stay, the owner was helpful with other ideas (which led me to Wild Spring mentioned above). It is on my list for a future Oregon Coast drive.
Requa Inn — California Redwoods. This is just past Crescent City over the border into California, but worth a mention. Historic, native-owned, and steeped in natural goodness. There is a two-night minimum here, in a part of the state with mediocre hotel options.
Oregon and Washington hotels — Columbia River Gorge
It's relatively easy to cast a wide net in finding places to stay in the Columbia River Gorge — there are many options. But you might miss a few nuggets of style and unique charm. Consider these two:
Society Hotel Bingen
The website for this stylish reinterpretation of a schoolhouse turned hotel markets this property as the "Hood River area." This is located on the Washington side of the Columbia River in Bingen — a lesser-known option. Access to pristine nature is abundant, and the vibe feels like a place Sasquatch would hang out.
I appreciate this property for the three options that allow a variety of people to experience the simple luxury of quality bedding, a welcoming lobby, and a decadent spa: a hostel-style area, European rooms, and a newly built modern-styled en-suite wing. Check out a sister location in Portland.
Getaway House — Mt. Adams
Although I haven't stayed here, these tiny house/comfort camping morsels intrigue me. Nestled at the base of Mt. Adams, on the Washington side of the Columbia River Gorge, the location lends itself well to exploring the rich forests of the area.
My friend Jeanne stayed here and mentioned that there is no direct access to trails — a drive is required. Still, I'm going to check this out soon. There is also a location in Skagit Valley, Washington.
Airbnb and VRBO
There are plenty of home shares in the Columbia River Gorge. Here are a few of my favorites — excellent in quality and location:
Now and again, home shares are curated with love and respect for the land, more than just a way to make a quick buck. Not only is this adorable cottage steps away from the visitor-friendly downtown Stevenson, WA, but it also provides a beautiful nature-forward oasis to rest between adventures in an iconic region of the Pacific Northwest.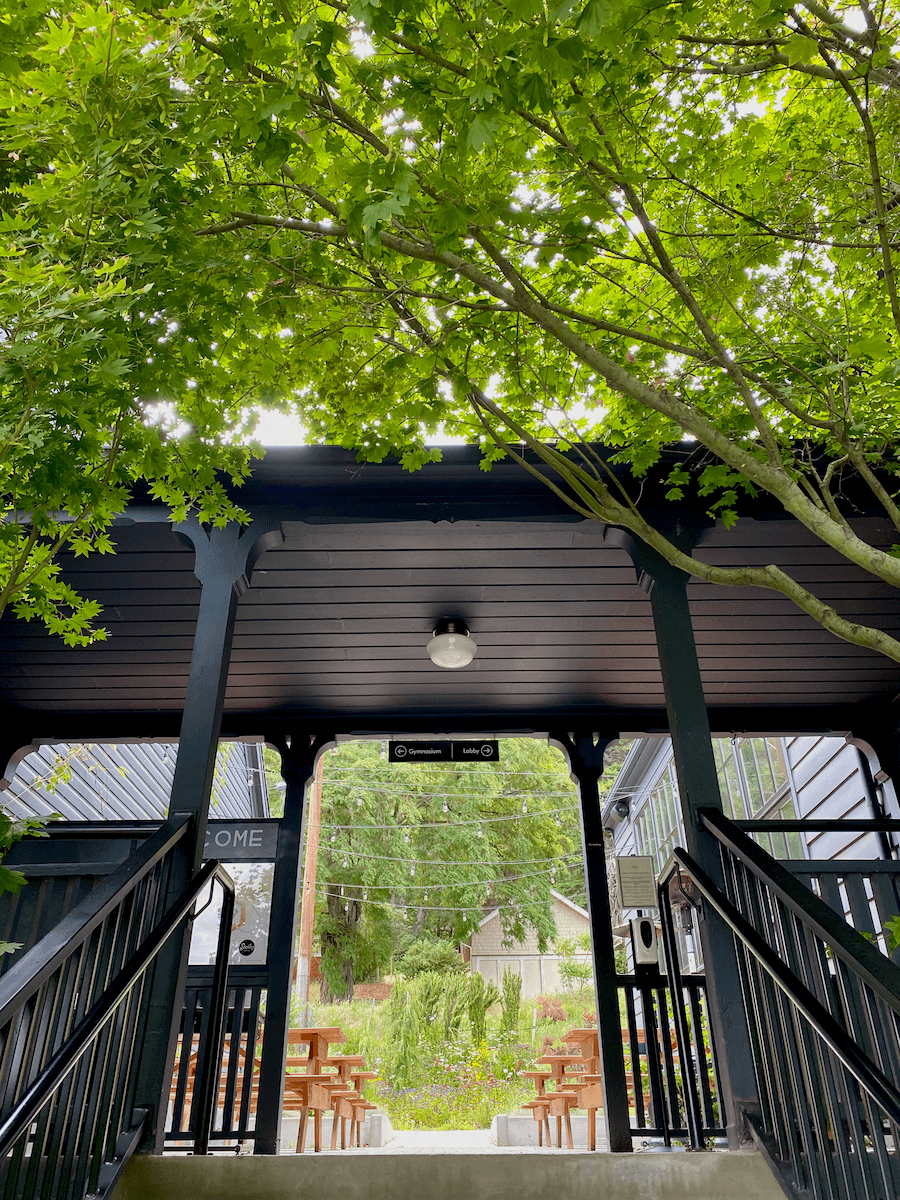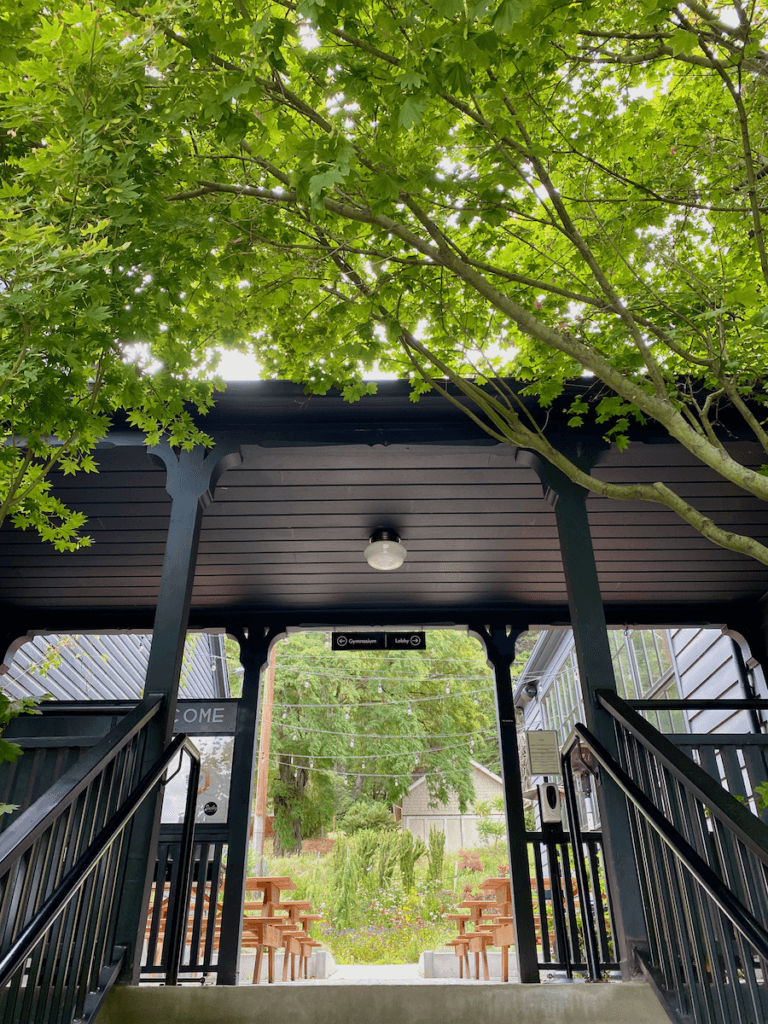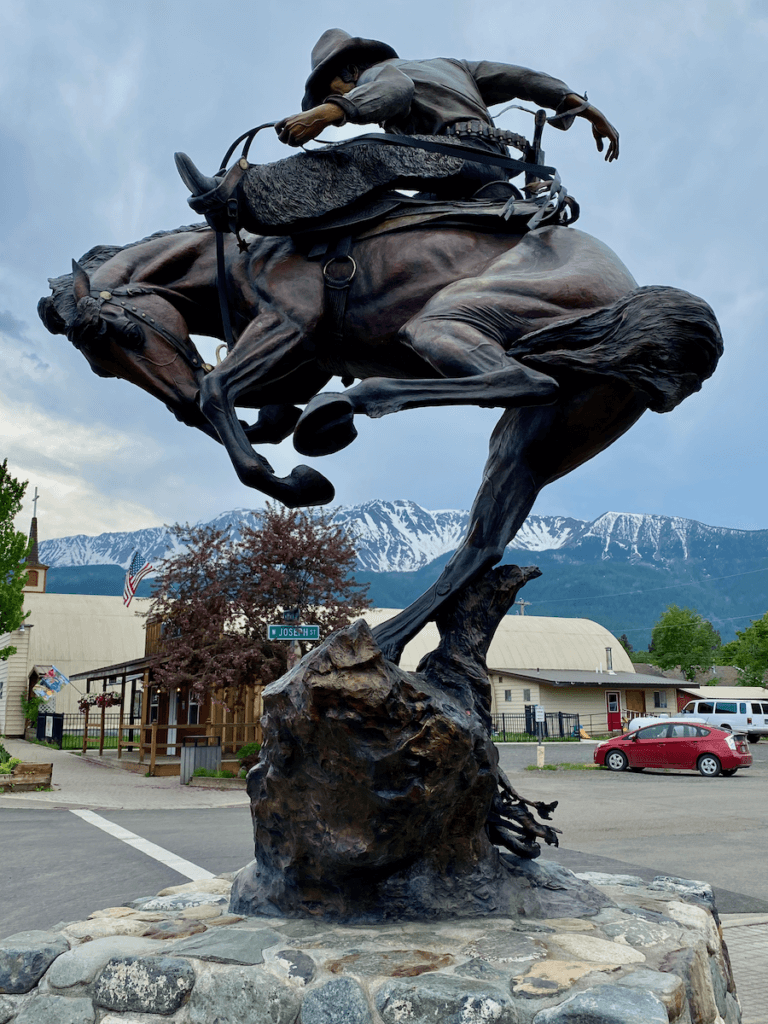 Wallowa Mountains and Joseph, Oregon
The dramatic landscape of the Wallowa Mountains offers the most concentrated group of peaks over 8,000 feet in Oregon. The range also divides a pastoral region of Northeastern Oregon from the rest of the state — making this a time-consuming place to visit. But with one breath of fresh mountain air, the drive feels worth it. For more information, check out my article about everything to do in Joseph, Oregon.
Jennings Hotel
This boutique hotel is located at the hub of the Main Street of Joseph, Oregon. I prefer to be within walking distance of services, so this location is ideal. The town is also more charming outside the mid-day tourist rush.
A hybrid model might seem unfamiliar initially, but it works to bring together the best of all worlds. Like an Airbnb, there is no front desk — it's all handled with pre-determined codes. Like a hotel, there are well-appointed rooms and a dry sauna service. The common-use area features a kitchen with a large butcher block table that feels communal — like you're staying with a friend.
I appreciate the different price points — with en-suite and European options. Make this your base for exploring the Wallowa Mountains and Joseph, Oregon, and compare notes with other guests after an epic hike in the Eagle Cap Wilderness.
Wallowa Lake Lodge
Too bad this is only open in the summer, but year-round cabins are available for the snowy season. I enjoyed the historic charm of this community-run hotel so much that I wrote an entire article, Wallowa Lake Lodge.
Where to stay in Eastern Oregon — Steens Mountain
Oregon's Outback is the wild area of Harney County around Malheur Wildlife Refuge and the mystical Steens Mountain. The population density here is akin to rural parts of Alaska! There are several nondescript motels in Burns and along the few lonely highways, but these favorites of mine fly under the radar:
Frenchglen Hotel
It might seem funny to call a town of 12 people the hub of activity, but it's true. This historic hotel was built in 1923 to cater to cattle buyers and rogue ranch hands wishing for R&R. The 10 European-style rooms hover on the second floor of a cozy building with a delightful front porch focused on the horizon of Steens Mountain.
Staying here is an experience everyone should enjoy. Although the delicious family-style dinner is on hold (it was served promptly at 6:30 pm each evening), hunters, campers, birders, ranchers, conservationists, and travel writers like me join in resting here. Oregonians have done a great job keeping this a secret — most guests seem to be from Portland and other parts of Oregon. I can understand why.
This hotel is closed in the winter season. Here are a few other options:
Hotel Diamond. The oldest hotel in the area, this space is similar in concept to the Frenchglen Hotel — also closed in winter. European-style rooms (and a few ensuites) are focused around a large sitting room and dining area. Dinners are hearty here, too — served family style at 6:30 pm each evening.
Historic Central Hotel. This recently renovated historic hotel has a lot of charm on the old Main Street of Burns, Oregon. The style resembles the Jennings Hotel in Joseph (mentioned above), with contactless check-in and modern luxuries.
Silvies Ranch — Silvies, Oregon. A ranching experience with a high-end atmosphere. A golf course, spa, and other luxuries like whiskey tasting and fine dining exist. While still located in Eastern Oregon, this is 90 minutes from Steens Mountain.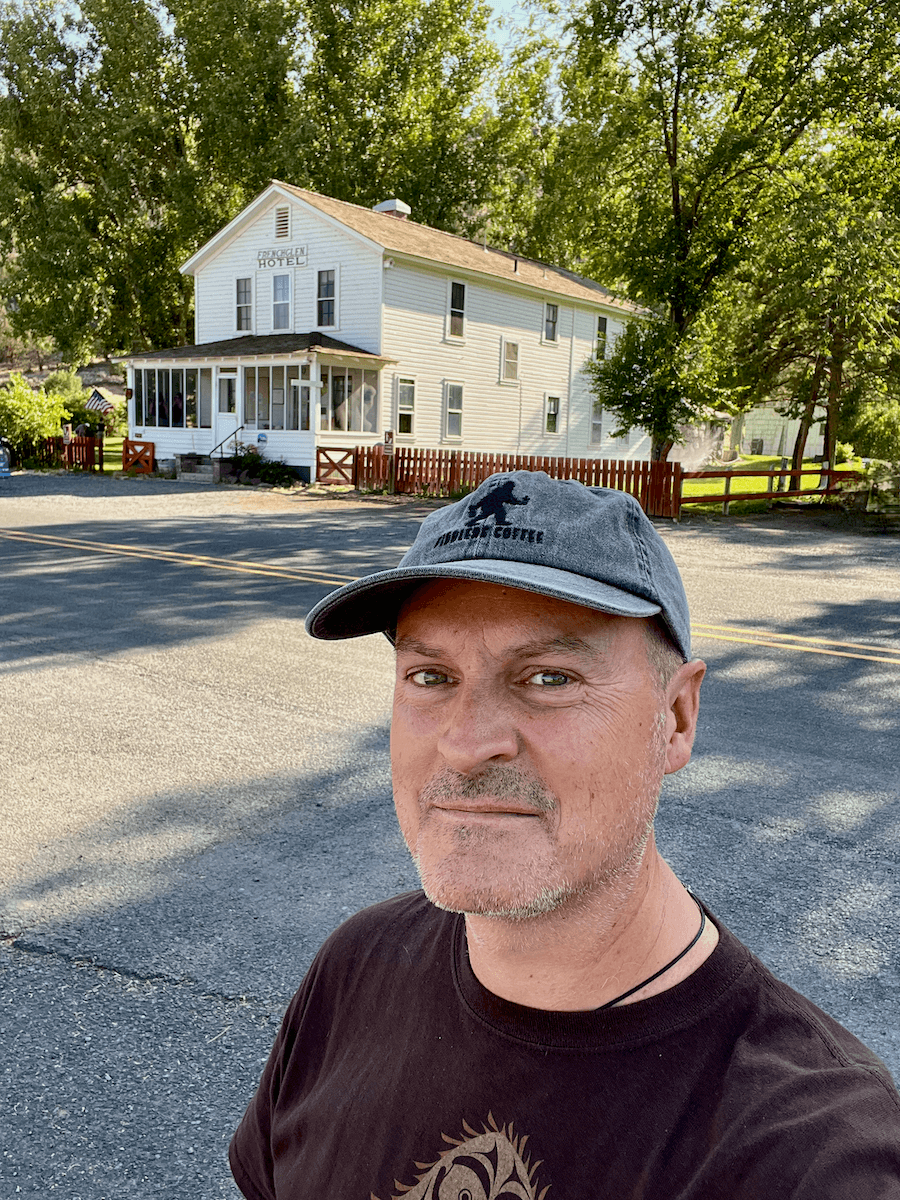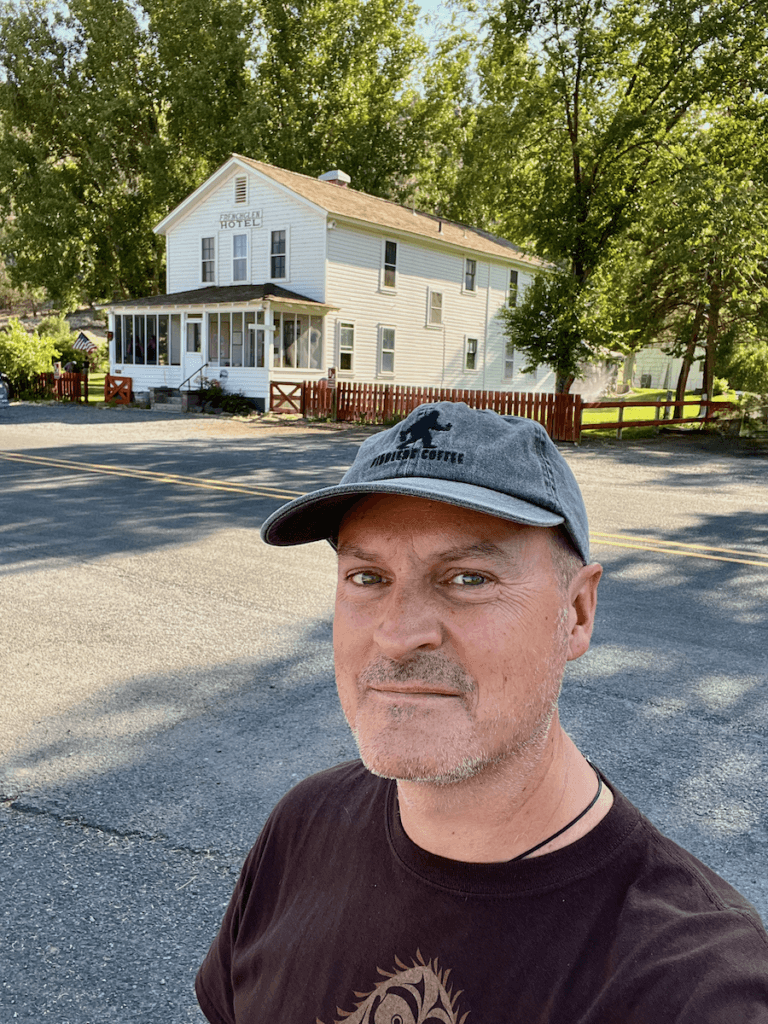 25 hidden Oregon and Washington hotels
Here is the resource guide for the complete list of unique Pacific Northwest places to stay that you won't find searching online hotel platforms. They are separated into eight regions in Oregon and Washington.
My recommendations come from the heart. Unless otherwise noted, I've stayed in all these locations and do not receive compensation from any property.
You might ask, "What about Bend, Portland, or Seattle?" The larger metro areas tend to have more competition — requiring broader distribution on various platforms. This makes it much easier to uncover a variety of places to stay in these places.
If you're looking for information on Seattle, consider checking out my article, "Where to stay in Seattle."
The McMenamins system of reclaimed schools and theatres are also unique places to stay in the Pacific Northwest. Their hotels are listed on Booking.com and always appear "sold out" on Expedia — so they don't quite fit on this list.
Interactive map — 25 hidden Oregon and Washington hotels. Unique Pacific Northwest places to stay.
This map is a collection of my favorite Oregon and Washington nature-forward lodging experiences.
Unless noted, I have been to all these locations and hope you enjoy them as much as I do.
These suggestions are my point of view — I do not receive compensation for placement on the map or written articles unless expressly noted.
Legend: Blue icons can be found in most search engines. Purple icons are only available by direct bookings. Green icons are closed in winter.
Have questions or comments?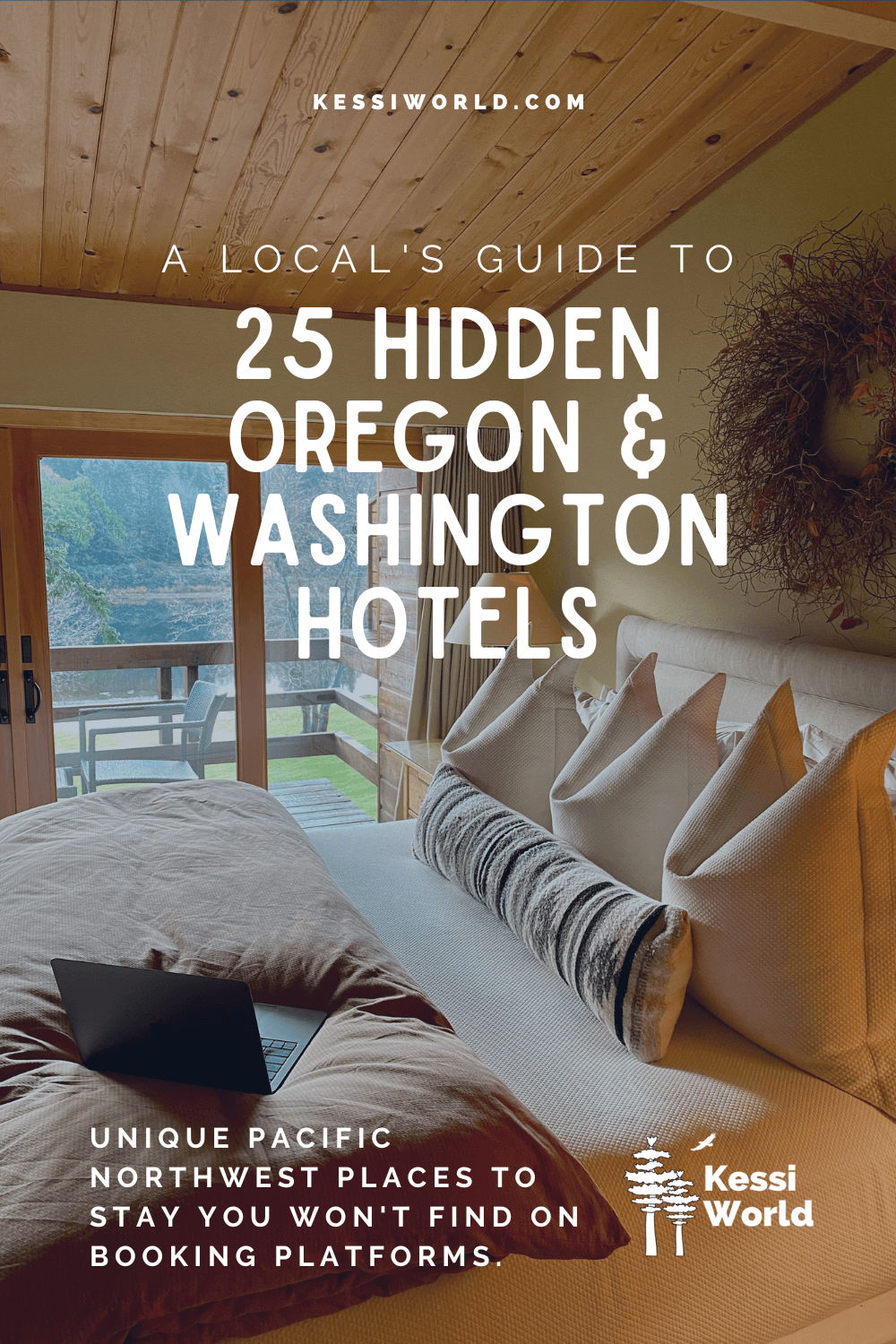 Save this article for later.
Add a pin to your Pinterest Site.