Mindfulness in nature makes all the difference!
With heightened senses (increased intuition), the spirits of the land and place are available to help you enjoy healing and well-being — by reaching more profound clarity about your life. What you put into the experience is directly related to the outcome, which can be transformational.
Much more than forest bathing, my guided nature-forward immersions offer unique opportunities to safely go into an "altered state" within the realm of the Natural World — in ways that can transform your daily life.
If you'd like to learn and practice ways to enter nature with intention — that will impact daily life — I'm here to help. This experience is for you if you're curious and willing to step toward deepening your relationship with the Natural World and yourself.
Why this experience?
Walk with a Mystic
This is a rare opportunity to experience the spirits of land and place with a guide rigorously trained in the mystery of the Natural World.
Why this curriculum?
Practical curriculum
The six fundamentals to elevate your nature connection are incredibly empowering yet accessible and straightforward. They provide a safe and reliable framework for ongoing practice.
What is an "altered state," and why is it essential for nature immersion?
Communing with nature has abundant rewards that humans sense on a primal level. For example, the marvel of sunset seems to cast a "spell," if only fleeting, of understanding we're interdependent with something more significant. This "spell" could also be considered an altered state. Think of it as advanced intuition.
Advanced intuition in the organic world allows you to see yourself in more precise and fulfilling ways — leading to a feeling of belonging, healing, and transformation.
A growing body of research points to the beneficial effects of exposure to the natural world on health, reducing stress, and promoting healing. Some studies further clarify that immersive outdoor experiences are essential to produce lasting benefits such as lower blood pressure, higher concentration, and improved mental health.
Imagine that nature exists in frequencies from 1-5, and most of society lives in a frequency between 5-10, where "10" is "frenetic." So if you're living at an "8," to get to a nature-forward connection, you need to find ways to lower the frequency — by increasing grounding & staying present — to reach "5," which is just on the overlap with nature.
Now, if you want to go even deeper into the magical places of healing nature spirits, it might require lowering to a "3" in frequency. Deepening into an altered state can help you sustain these lower frequencies. To do this, steps like intention, reaching out to the land, removing distractions, going slow, and paying attention will reliably and safely help you get there.
Once you've reached level "3," for this example, it is also crucial to softly return to daily life. For this reason, reflecting afterward is an essential tool for softer re-entry because it allows you to integrate healing and well-being into the daily version of your life. So your new normal might be level "6."
I use my mystic gifts developed over a lifetime to guide you to slow down your brain enough to access nature's intelligence at a slow frequency.
These guided walks are about learning and practicing the steps to safely and reliably enter an altered state in nature — where healing and well-being lead to transformation in your life — no matter the place or time.
How can entering an altered state in the Natural World help you?
Mindfulness in nature makes all the difference in your ability to experience healing and well-being. Here are four practical outcomes:
Relaxation and Calm
Do you live a fast-paced life and never seem to be able to slow down? Is it hard for you to detach from daily life demands?
Mindful walking in organic elements quickly brings about calming endorphins.
A new look at nature
Is it a struggle to connect with your natural environment? Do you only see nature through the lens of social media?
Learning how to pay attention opens up a new world, inviting balance and restoration.
Get back down to earth.
Do you feel helpless with so many stressful current events? Are vices overutilized in your life?
The Natural World gives you a reliable grounding source, improving well-being.
Healing work
Have you hit a wall with life events, and it feels like there is no way to move on?
Even a few minutes of quiet meditation in nature nudges you forward in your healing work.
Mystic developed, tested, and approved!
These nature immersion experiences were developed over my lifetime, guiding myself and others through nature. I used to think everyone saw the same magical things I did in the organic world — but they don't. We are all built differently, and I feel a calling to help others see the Natural World in the transformative ways I've known since I was six.
The curriculum of my nature walks is much more than forest bathing. I incorporate six fundamentals toward elevating your nature connection into the experience — which safely and reliably helps you ease into an altered state. They are:
Connect with the land.
Cultivate intent.
Keep present.
Go at nature's pace.
Tune into the symbols.
Reflect and integrate afterward.
Lately, in-person work helping people connect via guided nature immersions has opened my eyes to the immense healing potential in this process. While every walk is different and outcomes are always fluid based on the individual, these six steps remain constant and powerful, safely and reliably leading people to an altered state that begets deeper self-realization.
The results are robust and unique to each person.
I'm glad you're here, and I look forward to our experience together, walking in the organic world toward healing and well-being.
Let me be your bridge to connect to nature's healing powers and transformation.
What does this guided nature immersion experience look like?
Here's what our walk entails:
I will help you leave distractions behind and customize an intention that allows you to get the most out of our time together.
With the help of six fundamentals developed over my lifetime in nature (see above) — your brain will slow down as you enter a mildly altered state in the Natural World.
We'll walk among stunning natural beauty. I'll guide you through three meditations invoking the senses, where the spirits of the land come to us.
Sometimes they have messages about healing, ancestral connections, or opportunities waiting to unfold in your life. With your permission, I will bring it forward.
Possible outcomes range from deep relaxation, akin to a massage, to the inexplicable – such as two-way communication with a tree or ancestor visitations.
Participants report sleeping better, enjoying a new appreciation for nature, and transformational shifts in how they see themselves and the world.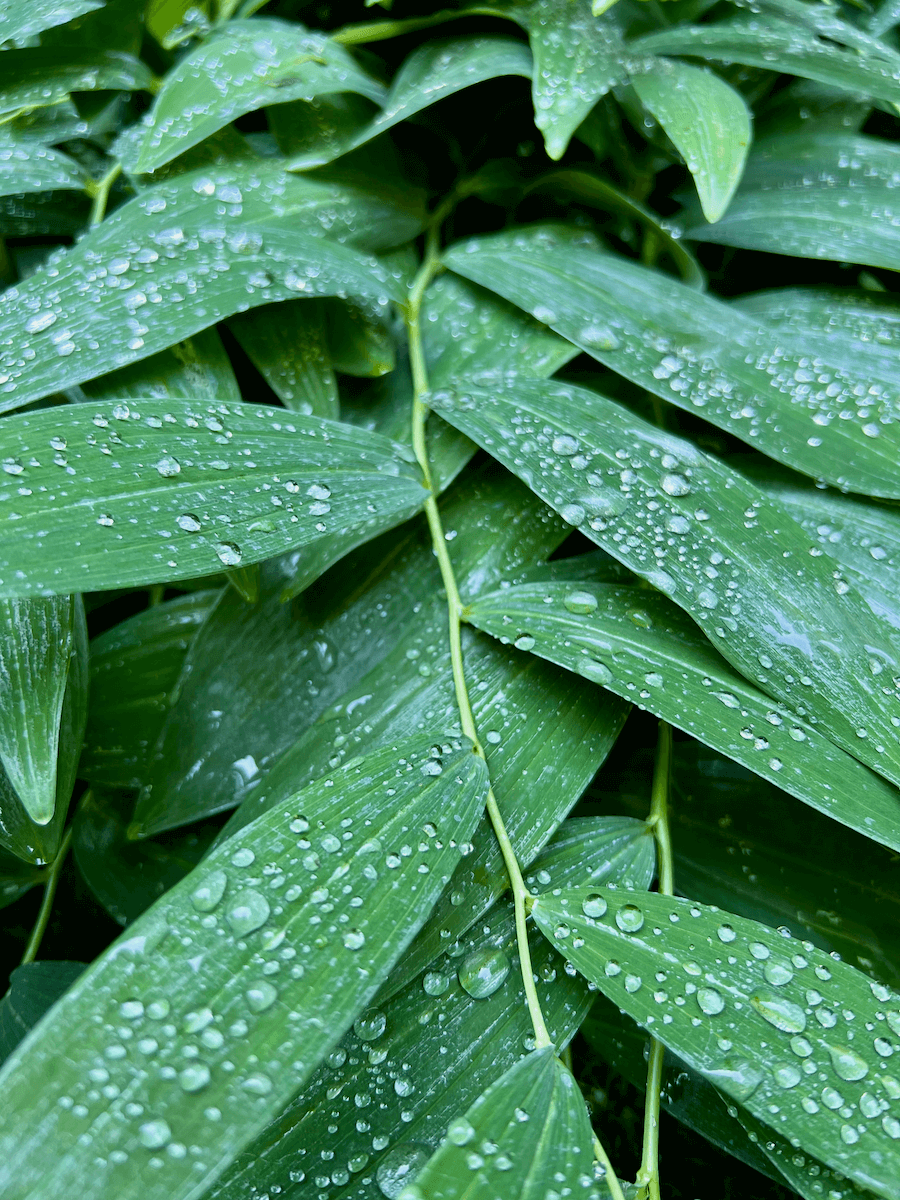 What does the nature immersion photo experience look like?
All the abovementioned components of the guided nature immersion are still part of this experience. But with a few nuances:
We'll snap a few "before" photos as a benchmark.
Three meditations will emphasize the secret language of the Natural World — increasing your mindfulness. You'll learn to portray a deeper connection to the rocks, trees, flowers, and bees through photography.
Let me help you take brilliant nature photos!
See what they're saying.
Healing and wellness abound. Take it from these recent testimonials.
Nature Heals. So grateful I experienced the Mystic Nature walk curated by Matthew Kessi. Gift yourself the experience.
Dan P
I was thrilled to finally get the opportunity to enjoy Matthew's Mystic Nature Experience. We met in the Arboretum. Matthew welcomed us with a warm smile and then provided an overview of what we could expect during the tour. As he shared the details, I could tell just how passionate he is about our natural world and all it holds. The time was divided into three parts; sight, listening, and touch. My favorite part of the tour was the listening practice. I was in awe of all the subtle and delicate sounds around us. This tour was a fantastic opportunity to be reminded of the beauty surrounding us. And that it's important to take moments to pause and appreciate all that natural beauty. I highly recommend this experience!!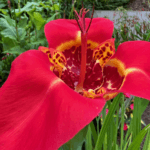 Michael W
My family and I walked the Arboretum with Matthew in February. We each had our journey, yet we became closer to one another and dear Mother Nature.
Susan Z
I came to Matthew's mystic nature hike on the heels of stressful events, and the experience was transformative! Walking through the trees and relaxing with the natural world around me melted away my concerns, and I emerged joyful. Thank you so much!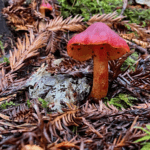 KK
As I started my Mystic Nature Experience, I carried the obligations of my work and the responsibilities of being a mother, wife, and daughter; they were heavy. There was skepticism; how would I be able to let it all go and connect with nature? There was a shedding with every step, and soon I understood what Matthew meant by "talking to trees." I am now practicing how to ground myself using nature when feeling overwhelmed. The reconnection between my soul and nature strengthens, allowing me to breathe.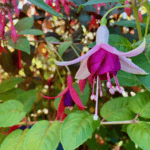 Catherine C
Walking in the woods with Matthew gave me a deep sense of well-being and healing. Being lovingly guided in a new way of interacting with nature was a wonderful treat for this life-long nature lover. I recommend leaving your expectations in the car and exploring what messages Mother Nature has for you.
David B
The experience Matthew created on our walk was extraordinary. Matthew helped deepen my level of presence and attunement to nature. He didn't know it then, but his guidance helped me gain insights about some challenges in life. Toward the end of the walk, I noticed I was moving more freely in my body. I highly recommend a Mystic Nature Experience with Matthew.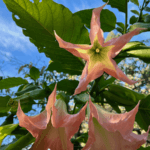 Scot Rion
FAQ — Guided Nature-Forward Immersion
Who benefits from a Guided Nature Immersion?

You can benefit from a Guided Nature Immersion if one of these applies to you:

You've always wondered why everyone else seems to love hiking.
You've ever ventured to a beautiful natural place — like a waterfall — only to turn around after five minutes without much fulfillment?
Your life feels too frantic, and reading books, journaling, meditating, or finding peace seems impossible.
You already enjoy the nature connection, but get a sense there are more ways to deepen the relationship.
You are experiencing heartache and can't seem to find a way through.
Is this the same thing as forest bathing?

Kind of. This is a supercharged version of forest bathing. By deepening to reach a mildly altered state, your brain slows down enough to engage in a two-way conversation with the intelligence of the Natural World. Intuition is highly heightened in this state, and more spiritual and emotional outcomes are possible than in forest bathing.

This is a rare opportunity to experience the spirits of land and place with a guide rigorously trained in the mystery of the Natural World.
How does this work?

Select the guided nature immersion you prefer and follow the prompts to pay, which is essential because that initiates your intention to be present on our walk together.

You'll receive a confirmation email with a downloadable document with more information. Then, message me using the link in the participant flyer to schedule the meeting details and ask any additional questions.
What about the weather?

Nature thrives 365 days a year, as do my guided nature immersions. No matter the weather, we'll mee,t and walk together. Unfortunately, you will forfeit your purchase if cancellations are made within 24 hours of our scheduled walk in Seattle and 72 hours in Portland. If there is severe weather, we may mutually agree to reschedule.
What about canceling?

You may reschedule once by emailing me: [email protected]. This must be done in Seattle with at least 24-hour advance notice of your scheduled walk with me. In Portland, I need at least 72 hours' advance notice. Otherwise, you will forfeit your purchase.
What is the proper attire?

Be mindful of the weather forecast, and bring solid footwear — preferably waterproof. Except in summer, always have a waterproof outer shell with a hood — umbrellas are not practical for this natural experience. Otherwise, layers are essential in our climate. We will sit or lie down, so long pants work better.
How much physical activity is required?

This nature immersion doesn't require advanced athletic or endurance abilities. The whole purpose of our time together is to slow down enough to let nature teach us. The walk is usually around two miles on gradual terrain that may involve sporadic steps, and you are encouraged to take it slowly.
What about adding additional participants?

Yes, you may have up to five people, but please book online via the kessiworld.com website before we begin our walk. This is important because the intention for our time in nature starts with payment.
Is there anything else to bring?

What you put into the experience is directly related to the outcome, which can be transformational. Bring curiosity and willingness to deepen your relationship with the Natural World and yourself.

Consider the time of year and bring bug spray and sunscreen when appropriate. There are mosquitos in summer, especially in the late afternoon (4-8 pm).

For the photography nature immersion, you'll need the capacity to take photos with either a camera or a smartphone (in airplane mode).
Will I learn about plants in the forest?

These sessions are customized to help you find your more profound relationship with nature.

We might learn a few new things about the science of plants and trees, but I'll likely show you ways to connect with the soul of the forest — information not taught in textbooks or at ranger stations!
Is this safe?

Our work will be conducted in areas designated for people — think parks and gardens — that are open and loving arenas for finding your nature.

Of course, physical safety will always be of the highest importance, and I'll only take you to places you feel comfortable. Please let me know if you have any particular allergies to plants or creatures like bees.

Connecting to the natural world is emotionally, spiritually, and mentally safe.

Most guided nature immersions are located in places with cell service should an emergency arise. I also carry a basic first aid and sting kit and extra water.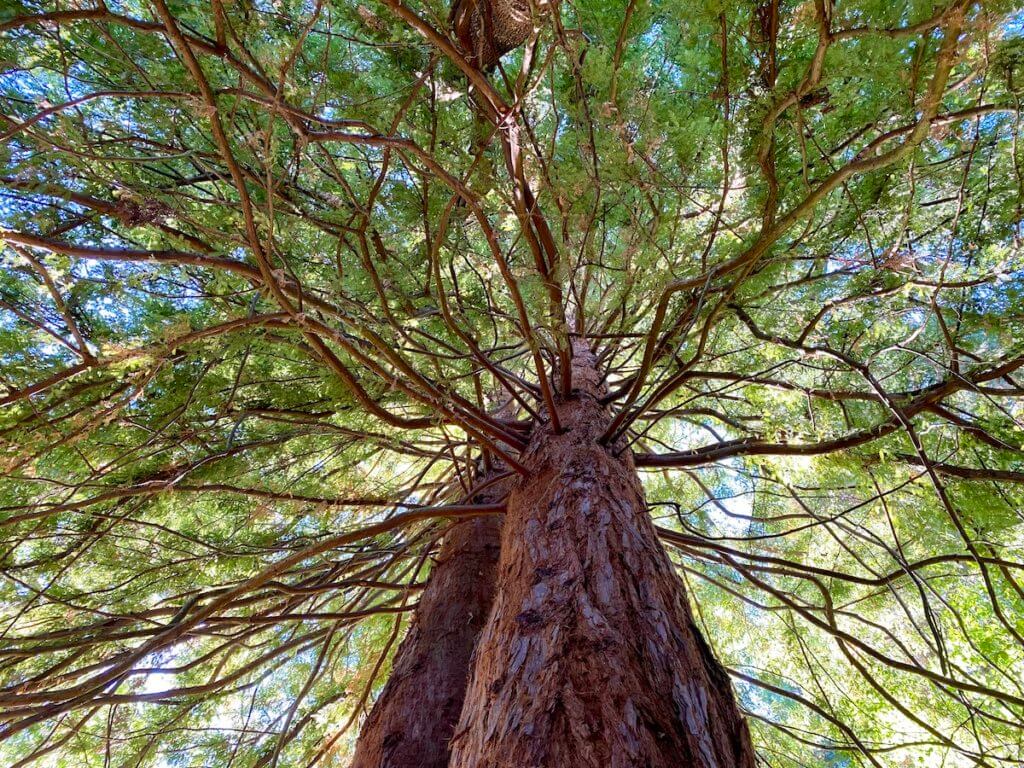 Guided nature-forward immersion
$145 per person for a two-hour session.
Our guided walk together stimulates reflection on your relationship with yourself and the world around you. While enjoying a beautiful park or garden, your brain will slow down enough to enter a mildly altered state. This is a unique chance to interact with the unseen spirits of nature.
Each experience includes:
An intimate group of up to 5 participants.
Unlimited access to my adventure library.
Donation to the Duwamish Tribe (in Seattle).
Contribution to a particular park or garden.
Choose a link below to register:
Nature Immersion Photo Experience
$145 per person for a two-hour session.
Breathe life into your nature photos by joining me for a guided immersion into nature photography.
They say a picture is worth a thousand words, and I can help you find your unique way to communicate by practicing a deeper awareness of the natural world.
Opening to nature's seen, and hidden realms will enable you to take photos that can provide a portal to nature's healing powers.
Let me help you take brilliant nature photos!
Interested in this unique nature experience but still need to figure it out?
No problem.
I want you to feel comfortable joining me on a nature-forward immersion. Let's chat via Facetime or Zoom.