Guide to 21 Oregon Coast towns
A visitor's guide to 21 Oregon Coast towns, by a Pacific Northwest local. Beaches, things to do, and unique identities. Includes Interactive map.
The Oregon Coast is a very special place to me. My first visits were before I can remember and our family mostly stayed in Cannon Beach — at the time it was a quiet coastal town conveniently located close to Portland. We'd convince our dad to take us swimming in the frigid Pacific Ocean and wander through the tide pools around Haystack Rock, oohing and ahh-ing at brightly colored starfish and other abundant marine life. But there were many other Oregon Coast towns waiting to host me along my life journey — and now I've had ample opportunities to experience them all.
I say towns because the local population of the Oregon Coast is minimal in a state that only boasts 4.2M people. It's estimated 60% of the land (and all of the beaches) along the Oregon Coast is considered public — meaning open spaces are king. Coos Bay / North Bend is the largest population center on the coast, with a combined "metro" area of about 27,000. Astoria and Newport are about 10,000 people each, and the numbers diminish from there. Of course, the tourist population infuses life into commercial zones, swelling substantially in the summer months.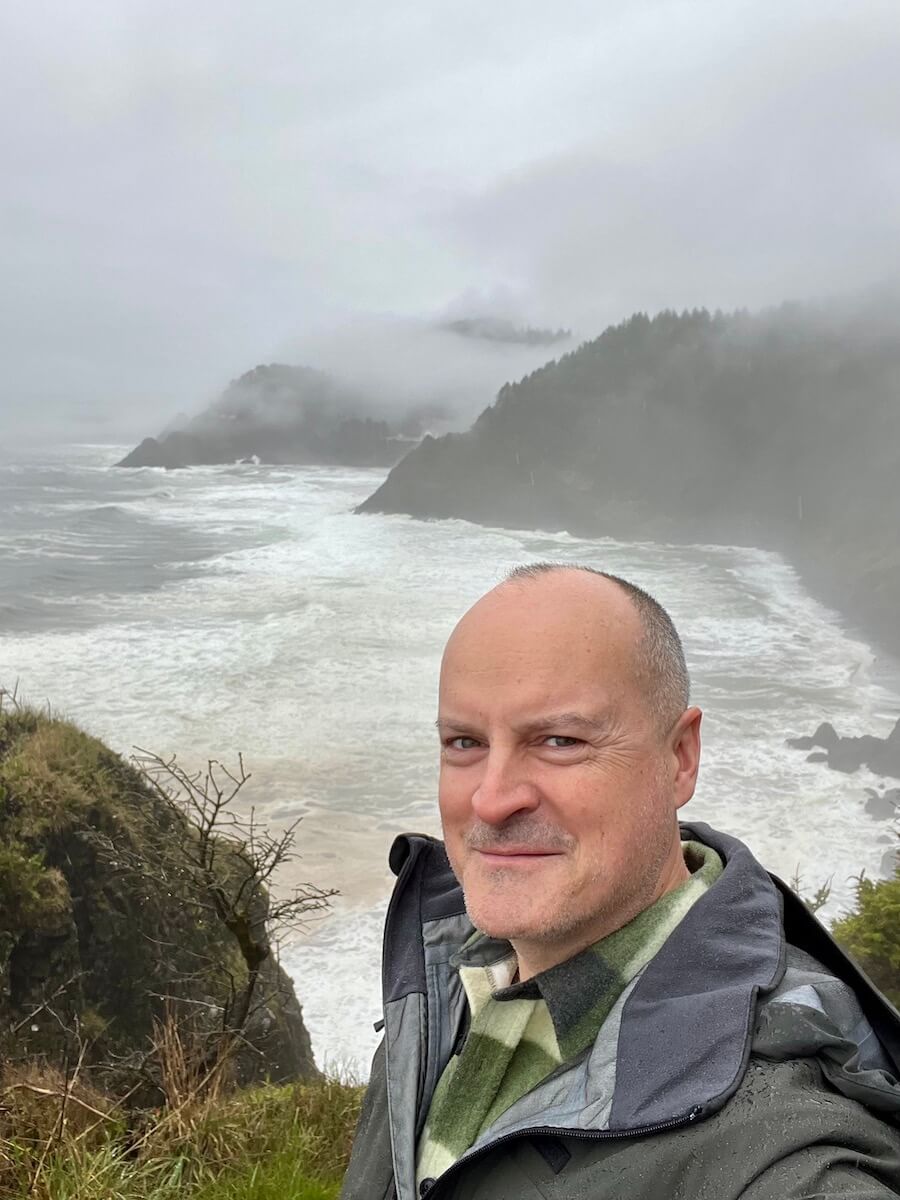 If you're new to exploring Oregon Coast Towns
Virtually every town has access to stunning ocean scape, beaches, and fresh salty air. Large hotels aren't common here, so most visits revolve around condo and house rentals, in addition to quirky ocean view motels (which I love, by the way). In general, expect more summer and weekend congestion from Astoria to Newport, because these locations are closer to the population centers.
Keep in mind that geography (rivers, ocean, and nearby mountains) encouraged many communities to build up in long narrow strips, mostly hugging busy Highway 101 and of course, the Pacific Ocean. At first glance this can sometimes detract from the aesthetic — leaving you with a disjointed feeling in places. I encourage you to delve a little bit further from the literal beaten path. Use my integrative map at the bottom of this page (and save it for later) to find things like tasty food and authentic beauty virtually everywhere.
Finally, expect the weather to be unexpected. Always be prepared with a waterproof jacket and footwear. Year-round, the climate is mild but often wet and gray — invoking the brooding beauty of a wild part of the world. And the periodic rays of sunshine only add to the joyful experience.
Oregon Coast Towns — but which one is best?
If you ask long time Pacific Northwest locals about the best Oregon Coast Towns, you'll get as many answers. The scenic 363-mile outline that follows the Pacific Ocean is as varied as the types of moss in the coastal forests. Whether you want quiet contemplation or zip lining, rest assured the options exist. Read my article Best Oregon Coast Towns for my favorites in 10 different categories that range from best beaches to day trips from Portland.
The first Oregon Coast town — Astoria (Mile 1)
I have fond memories of spending time in this coastal enclave growing up — regularly visiting a favorite babysitter whose family moved down the river. In fact, she took me to see Star Wars for the first time at the Liberty Theatre (just recently renovated downtown).
I continue to explore the area on regular trips home to see family and spend time on the Oregon Coast. What was once a sleepy timber and fishing town has morphed into quite a scene of variety. Enjoy food from great farm-to-table, or "boat-to-table" restaurants, enjoy spectacular views from the iconic Astoria Column, take in the fascinating history or try your luck at salmon fishing. The "learn more" button below takes you to an article all about my 10 favorite things to do in Astoria.
Key features: Historic, walkable downtown and variety of things to do.
Closest Airport: (PDX) Portland International Airport — from 1:40 hours away.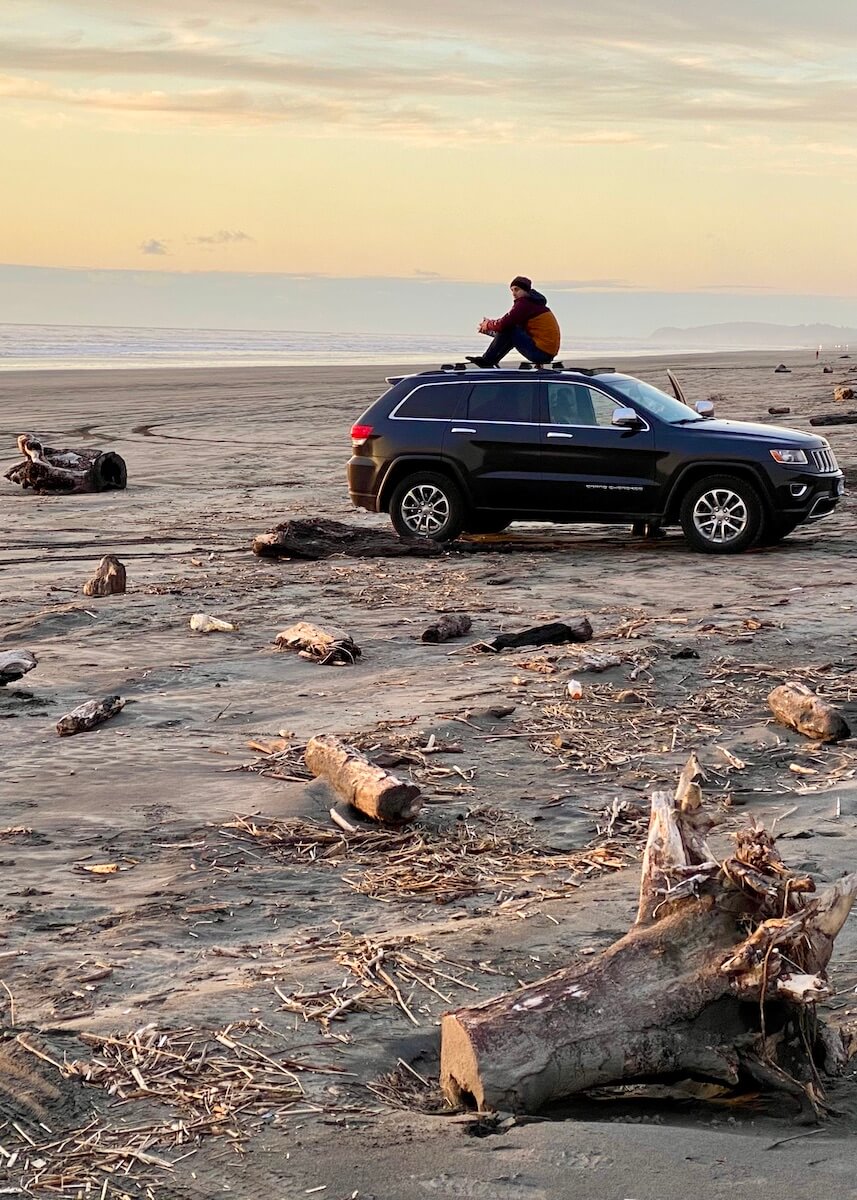 Great things in Gearhart (Mile 15)
A few miles down the road, sleepy Gearhart serves up a wide sandy beach that is actually part of an Oregon State Park. Get lost on miles upon miles of open sand – and I have actually gotten lost here before.
Vehicles are allowed on the beach, so be careful. Or, perhaps load up your car with picnic gear and tailgate to a stunning sunset over the ocean. The downtown consists of one intersection with one quality dining establishment and a few other shops serving sweets and coffee. As for lodging, this quiet community offers mostly house rentals and McMenamins runs a lodge and restaurant/bar adjacent to a golf course.
Key features: Very quiet and peaceful – great beach. Driving on beach in certain areas. Availability of houses that can accommodate larger groups. Herds of Roosevelt Elk with minds of their own!
Closest Airport: (PDX) Portland International Airport — from 1:50 hours away.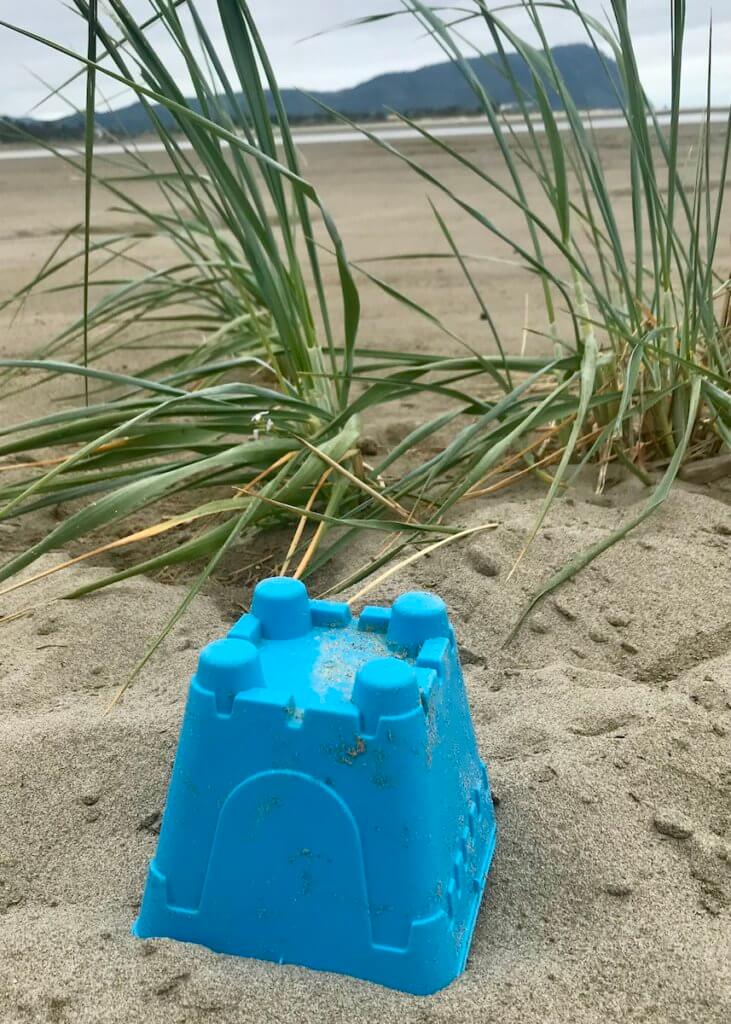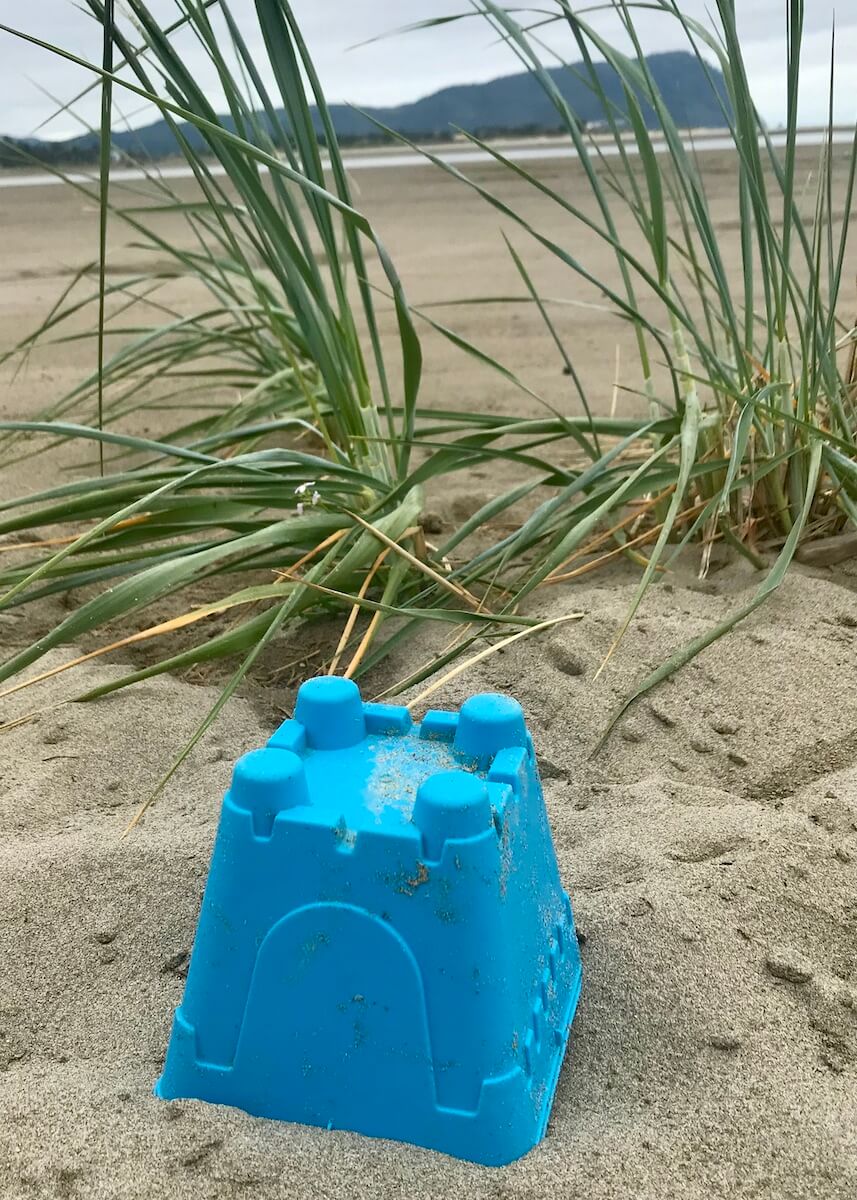 So many different things to do in Seaside (Mile 17)
The larger and louder sister to Gearhart, Seaside sits on the other side of Necanicum River and offers a comprehensive array of lodging and activities, well suited for families. Arcades, antique shops, bike rentals, and a complex of beach volleyball courts are just a few options. Plus, a whimsical promenade stretches for 1.5 miles in either direction of the turnaround commemorating the end of the Lewis & Clark trail.
Check out my article (coming soon) with more details about my favorite things to do.
Key features: Lots of lodging options and things to do. Easy to access from Portland.
Closest Airport: (PDX) Portland International Airport — from 1:30 hours away.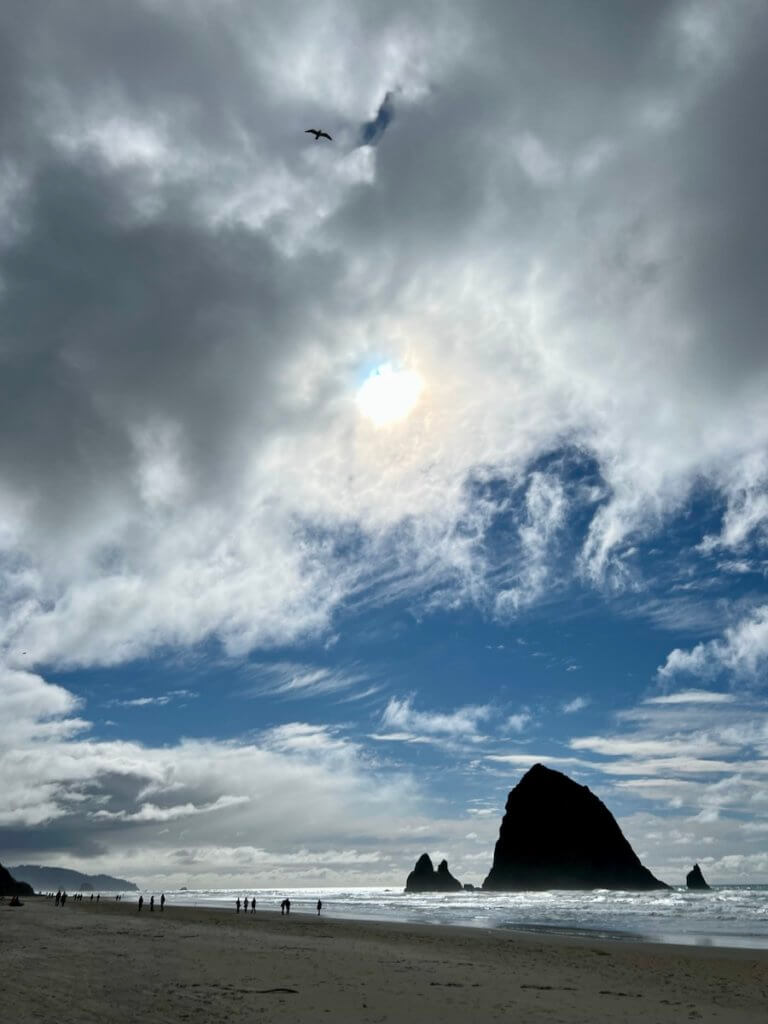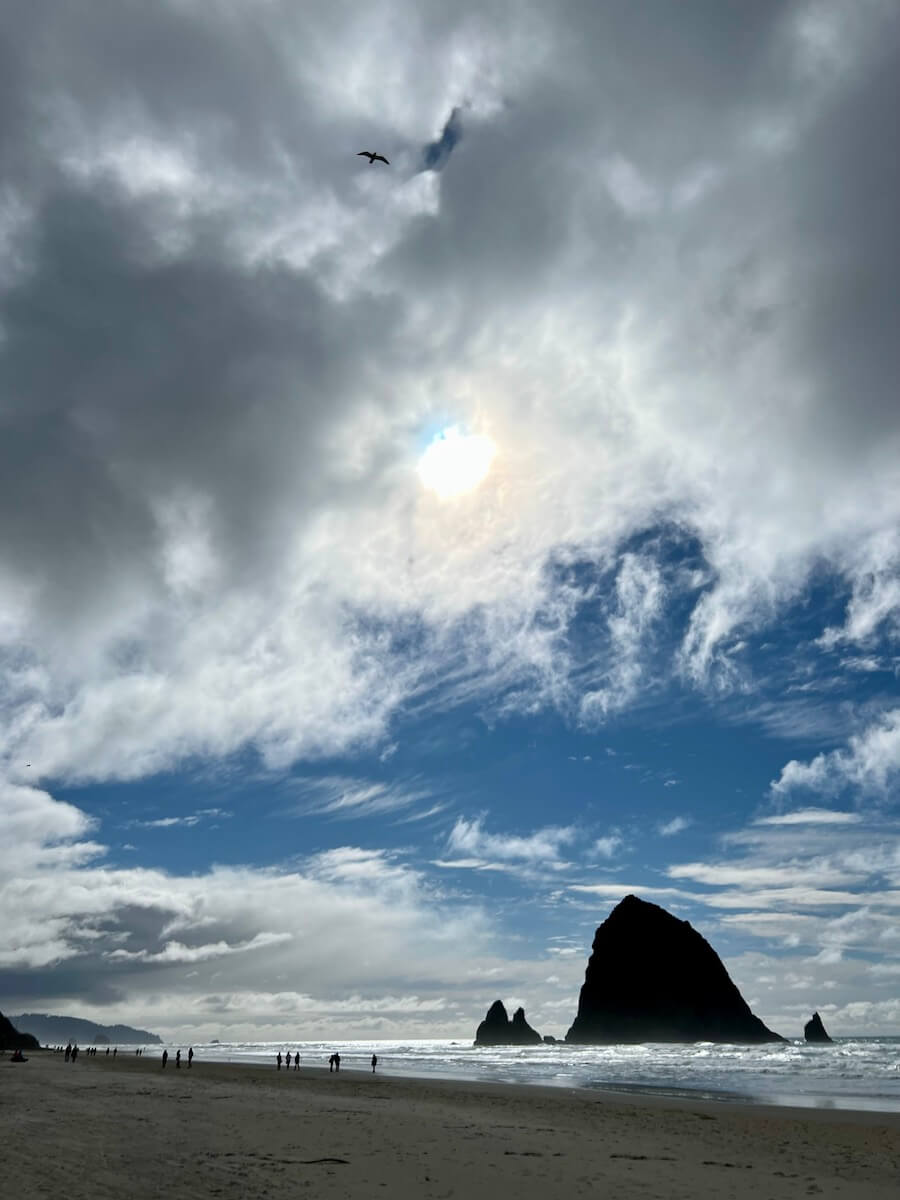 Cannon Beach — the flagship Oregon Coast town (Mile 26)
This is the iconic beach image of the Oregon Coast. Haystack Rock is the proud flagship of this Pacific Ocean hamlet about 90 minutes from the Portland area. The main street of town can be delightful with rows of cute shops and eateries.
I grew up visiting this place with my family, staying at the Surfsand Resort, which was a simple Best Western amazingly situated looking toward Haystack Rock and the churning surf. This makes for a great day trip from the Portland area to the Oregon Coast, but get an early start in summer and on weekends.
Unfortunately statuesque Ecola State Park is temporarily closed due to a washed out road but nearby Oswald West State Park provides an inspiring connection to the natural beauty of the Coast Mountain Range flowing to the Pacific Ocean.
Key features: Picturesque town and flagship Oregon Coast beach. Easy to access from Portland.
Closest Airport: (PDX) Portland International Airport — from 1:30 hours away.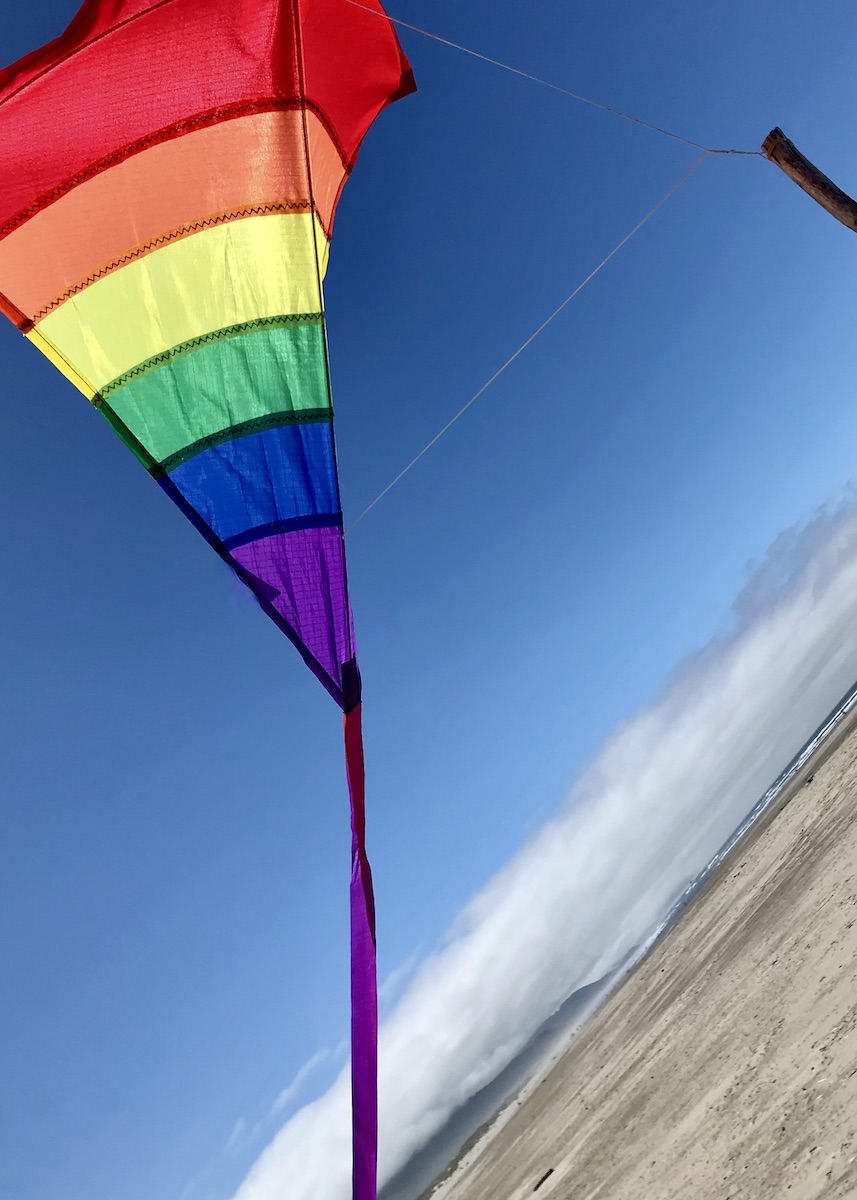 Making time in Manzanita (Mile 39)
Manzanita is the popular kid in high school that wants to just be left alone – doing their own thing. The added 20 minutes from Cannon Beach seems just enough to ward off the droves of visitors from Portland while keeping up with a charming cohesive community that provides a nice balance of service offerings — including a farmer's market in summer.
There are a number of great eateries here, as well as the usual coastal shops and activity rental options. A wide and open beach exudes peace and quiet. My friends seem to enjoy visiting here for the balance between food and beverage options, things to do, and tranquility.
Nehalem is a few miles down the road and offers a cute riverside community atmosphere with some services to add as well. The country roads to the east of Highway 101 offer beautiful scenery, too.
Key features: Tranquil, cute town with a cohesive "beach town" vibe.
Closest Airport: (PDX) Portland International Airport — from 2 hours away.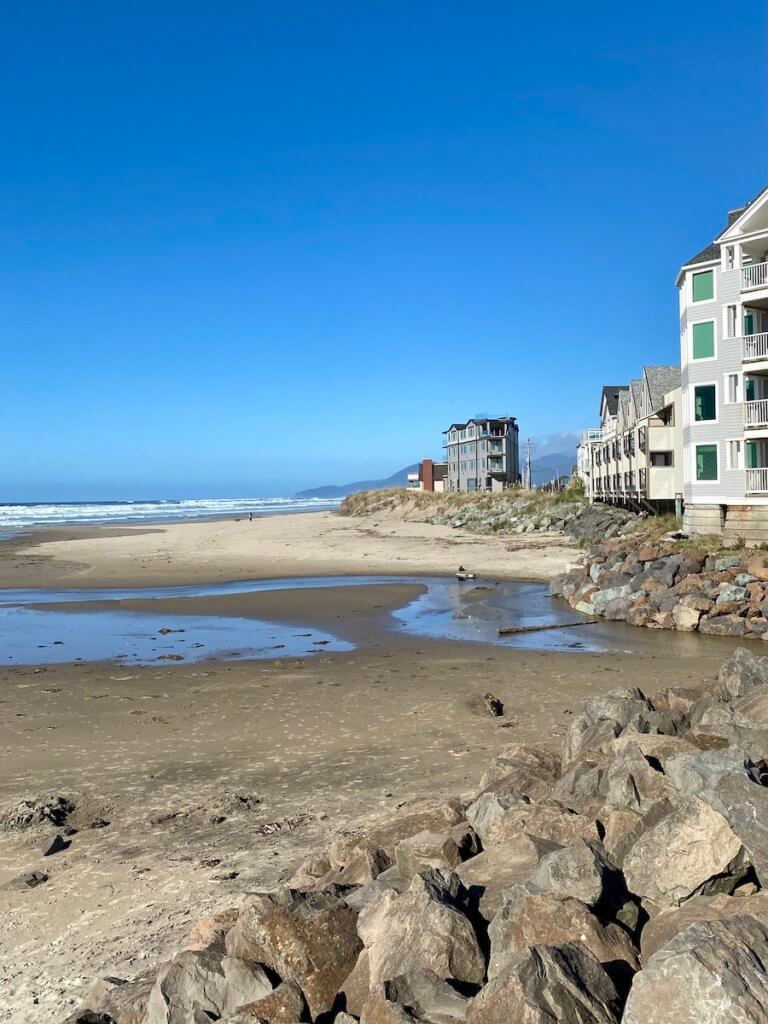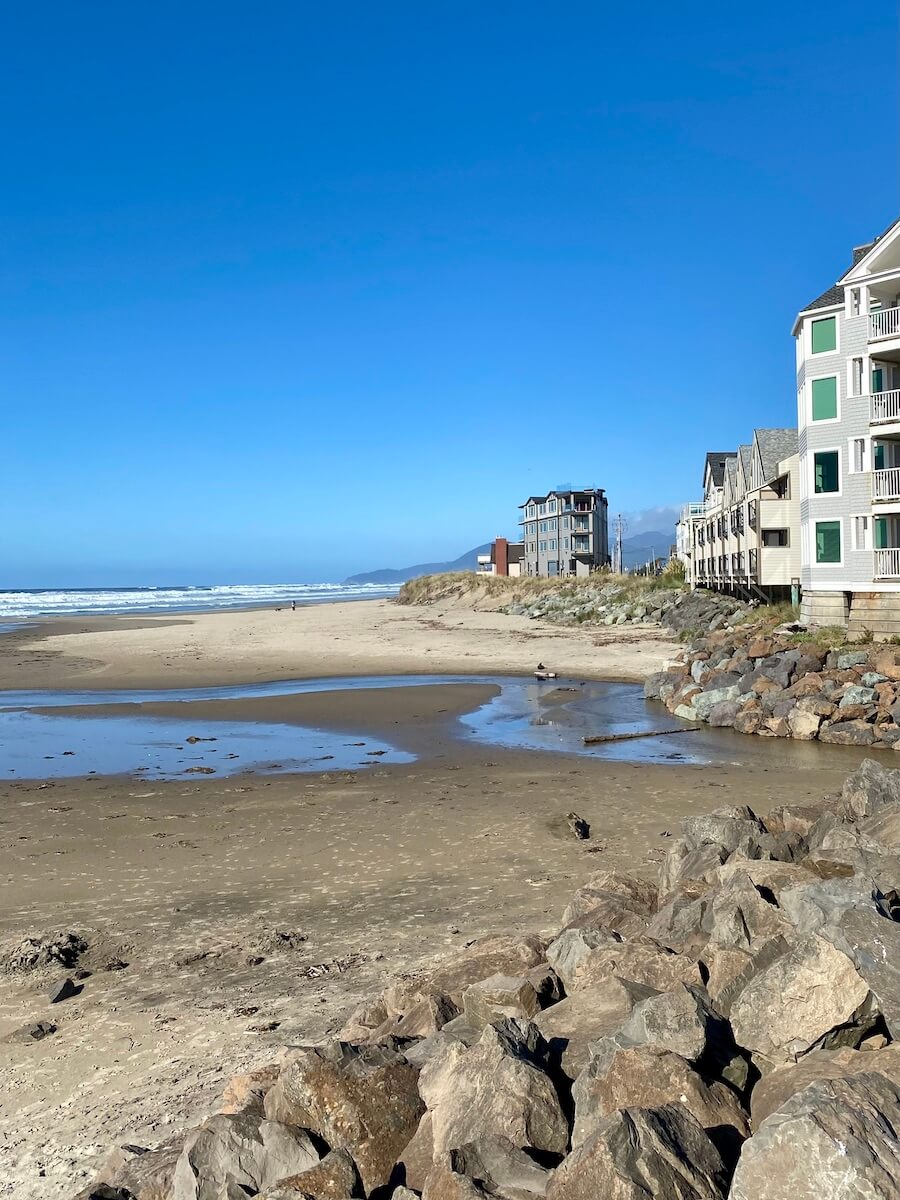 Rockaway Beach (Mile 51)
Rockaway has always felt like a hodge-podge of development to me, but the seven mile beach is liberating to the soul. It seems every east-west street ends up with a way to access the sand, making it easy to customize the duration of salty inspiration. All the commerce seems to hug the Oregon Coastal Highway 101, creating a less intimate feel — so it just depends what you're here for.
Key features: More affordable options. Endless beach. Food truck cuisine.
Closest Airport: (PDX) Portland International Airport — from 2 hours away.
A creamy Oregon Coast town — 'Til the cows come home in Tillamook (Mile 65)
Growing up on a dairy farm, there is a special place in my heart for this farming community, centered around the confluence of five rivers dumping into Tillamook Bay. Of course, the Tillamook Creamery is a famous output of this area, providing a tasty stop for ice cream or my favorite – the grilled cheese sandwich.
Although the town is not located on the actual coast, I love the beach communities of Netarts and Oceanside – only about seven miles down the road.
From a nature perspective, Cape Mears offers a picturesque lighthouse and National Wildlife Refuge full of wonderful hiking options. And the folklore of Bayocean is a fascinating story about the power of Mother Nature to say "NO" to human development. I wrote an article describing a day trip to Tillamook from Portland (click the Learn More button below), which has more information.
Key features: Tasty food and beverage options (Tillamook Creamery and Blue Heron). Cute quiet coastal communities Netarts and Oceanside provide secluded beach getaways.
Closest Airport: (PDX) Portland International Airport — from 1:40 hours away.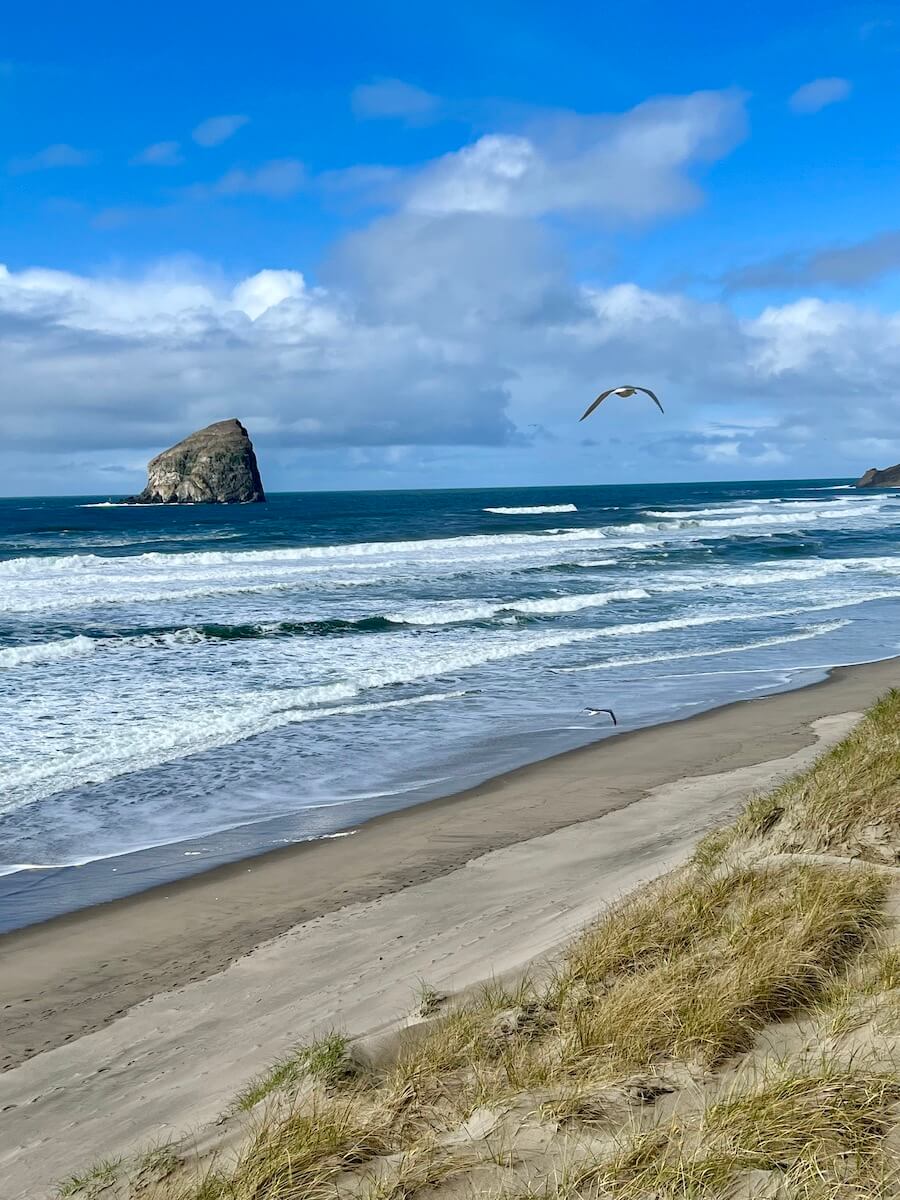 Pacific City (Mile 89)
This area of the coast also has its own Haystack Rock along a beautiful stretch of sandy beach. Also, natural offerings abound with Cape Kiwanda and Nestucca Bay Wildlife Refuge offering great hiking, bird watching, and general communing with Mother Earth.
There are also a few high-end lodging options, like Headlands Coastal Lodge and Spa, great for special occasion splurges. The food & beverage scene is solid too — people like Pelican Brewing for the excellent views of a Pacific Ocean sunset.
Key features: Lots of nature to explore. A variety of solid services.
Closest Airport: (PDX) Portland International Airport — from 2+ hours away.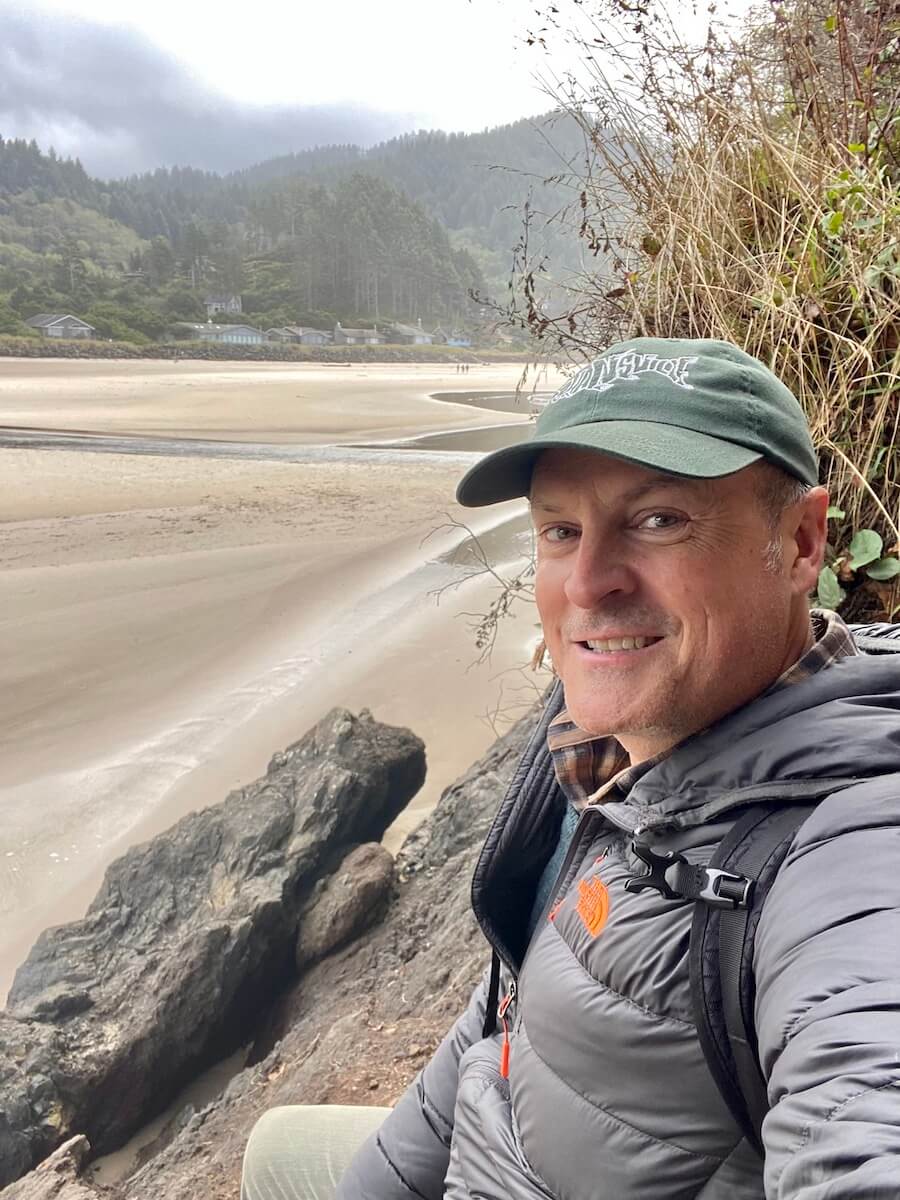 The secret Oregon Coast town — Neskowin (Mile 96)
I nudged this unincorporated village into the list because of the intimate vibe this community exudes — hugging a spit of sand between the Neskowin River and Pacific Ocean. The beach is wonderful, with both large swaths of sand and surf, as well as the interesting Proposal Rock (photo shown) – accessible only at low tide. There are also remnants of an ancient ghost forest, only revealed in the early 2000's after a series of intense winter storms.
Although the sleepy hamlet has a great restaurant and country store, the proximity to Lincoln City allows for more services and things to do.
Key features: Intimate, high-end beach village energy.
Closest Airport: (PDX) Portland International Airport — from 2+ hours away.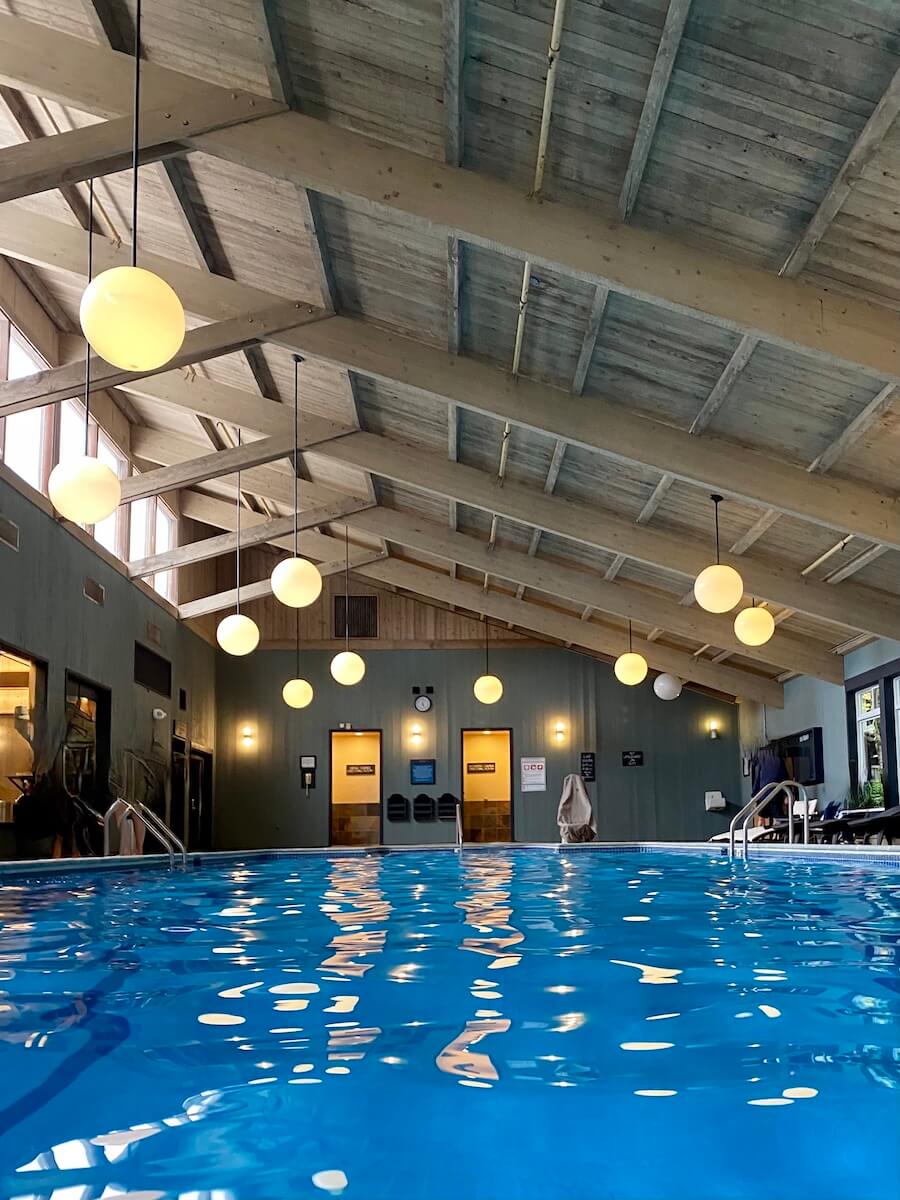 Lincoln City (Mile 108)
Lincoln City is buzzing with lots to do including a casino, outlet malls, and other touristy attractions. But beyond all the action is a long ridge overlooking a peaceful beach and access to Pacific Ocean goodness. Nearby Gleneden Beach has Salishan Lodge, a favorite of mine, and the abundance of lodging and services means there is something for everyone here.
Key features: Lots of lodging options and things to do.
Closest Airport: (PDX) Portland International Airport — from 2 hours away.
Depoe Bay — the smallest harbor with the biggest soul. (Mile 120)
This tiny port (the smallest in the country) hugs an area of the Oregon Coast that provides dramatic rock formations featuring smashing waves that blast through eroded-away tubes – spraying up into the sky. Devil's Punchbowl is one example that immediately comes to mind.
It's fun to get out there and explore the tourist shops, then cross the deco bridge and look down into the harbor as fishing boats bounce in and out to the churning sea.
Abundant marine life makes deep-sea fishing charters popular here for humans. It's also a favorite feeding ground for whales, making Depoe Bay a top destination for whale watching between July and October — the massive mammals can often be seen just off the coastline.
This tight area packs in a lot of soul, and the proximity to both Lincoln City and Newport allow for numerous things to do if you set up a base here.
Key features: Cool, wild harbor town. Excellent whale watching July – October. In an area with lots to do.
Closest Airport: (PDX) Portland International Airport — from 2.5 hours away.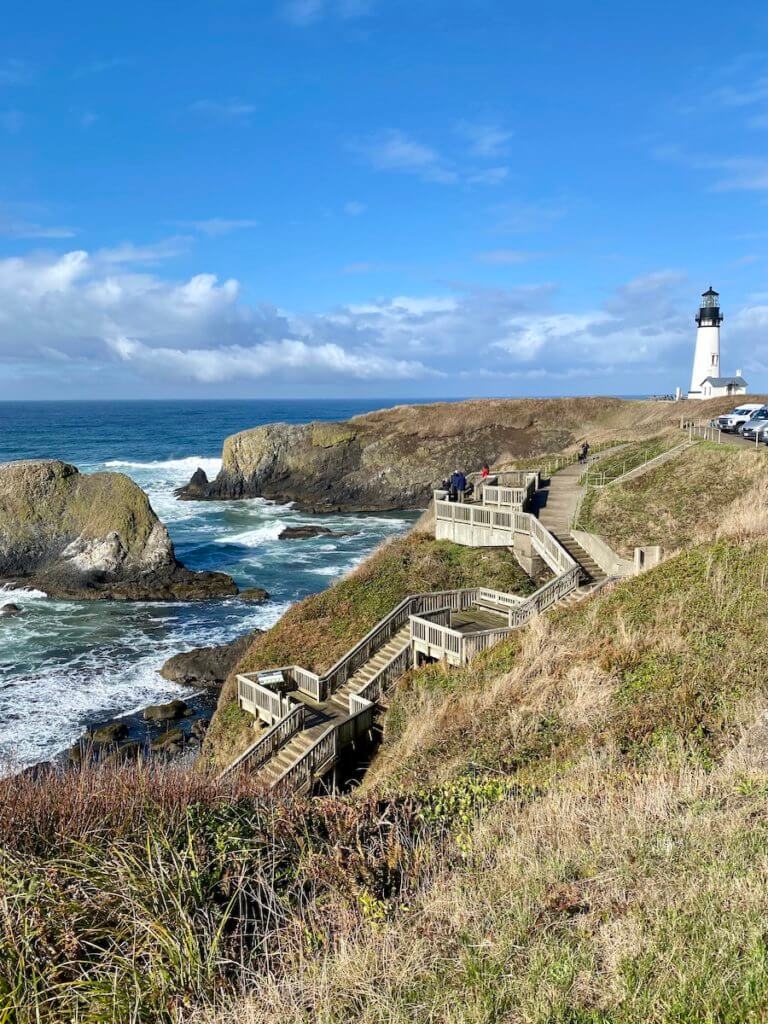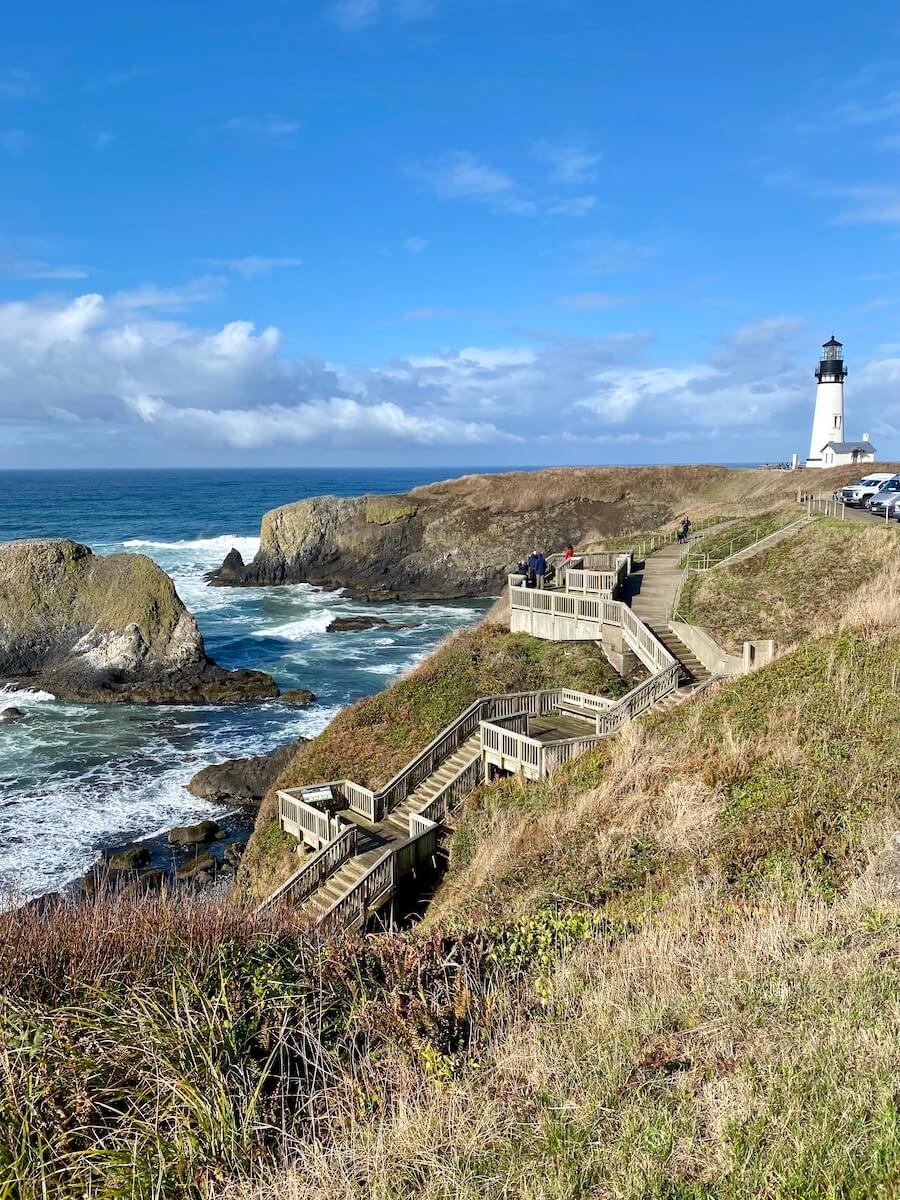 Newport — the hub on the Central Oregon Coast (Mile 133)
At about 10,000 people, Newport is the hub of activity in this section of the Oregon Coast. Attractions like the Oregon Coast Aquarium and Ripley's Believe It or Not make this an excellent option for families. Plus, this is a community with viable fisheries in addition to the obvious tourist industry. Lodging options abound as well as some great eateries.
In particular, historic Nye Beach makes for a great place to set up a home base to explore. Book lovers and those wanting a quieter experience will love Silvia Beach Hotel. Newport also hosts two iconic lighthouses (Yaquina Head and Yaquina Bay) both situated in beautiful natural enclaves — great for birding, seal pups, and general connection to nature.
Key features: Diverse options for lodging, food, and things to do. Family friendly — Oregon Coast Aquarium.
Closest Airport: (PDX) Portland International Airport — from 2.5 hours away.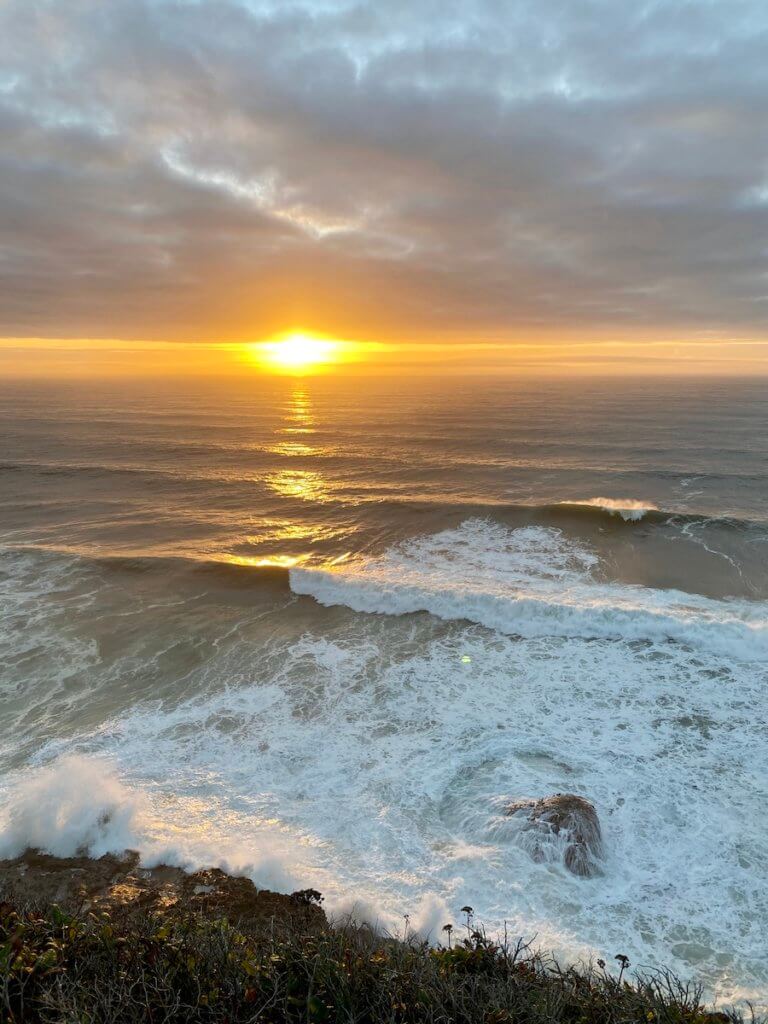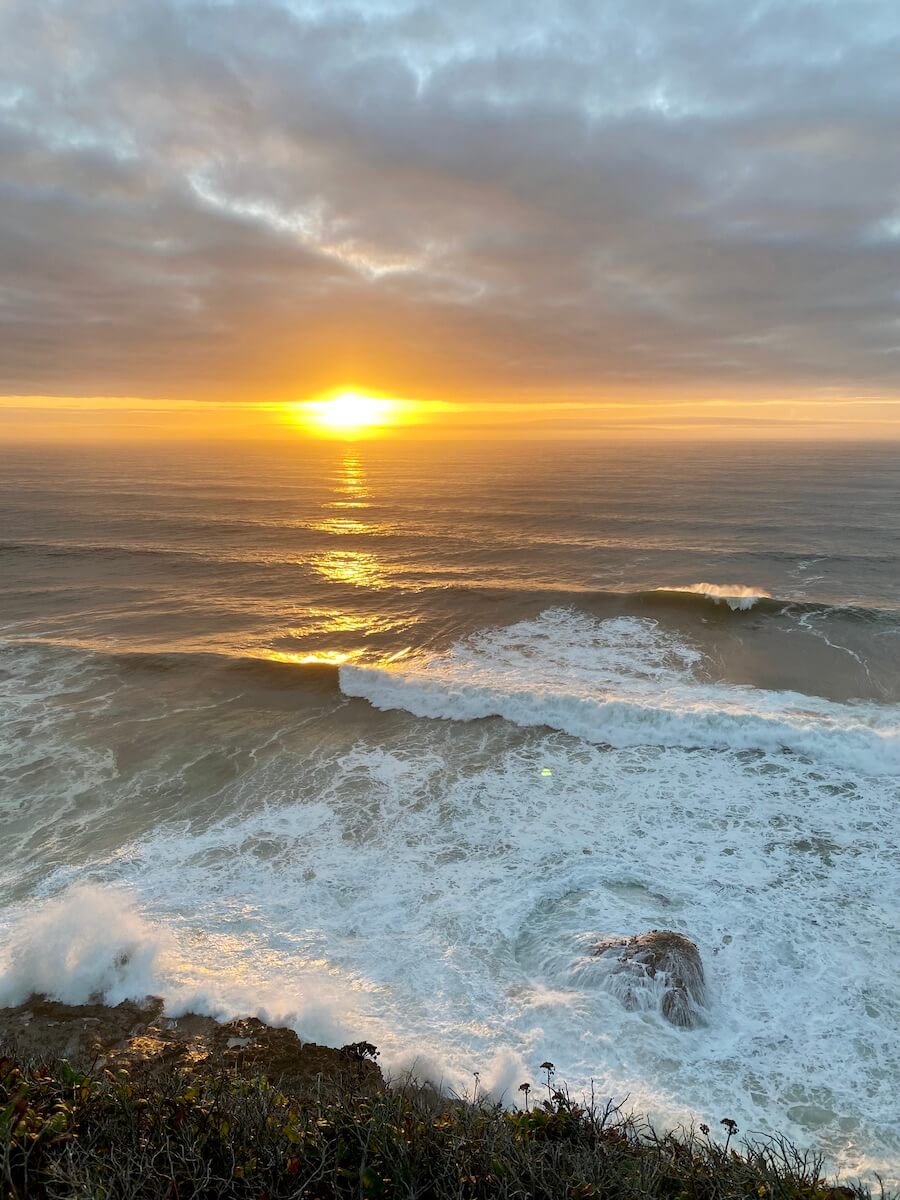 Waldport and the wide estuary world (Mile 149)
Admittingly, Waldport and I do not enjoy a close relationship. I've only passed over the cool bridge spanning the Alsea River — many times. I aim to change this in upcoming visits and have some local knowledge of the tasty food options (check out my integrative map below).
When I do visit next time I look forward to exploring the Waldport Heritage Museum, which seems to provide a deeper look into the Alsea Tribe as well as other noteworthy historic events that aren't always discussed. In fact, the building that houses the museum was formerly part of a camp built for conscientious objectors during WWII. Who knew that existed in such a beautiful area of the Oregon Coast?
Speaking of beautiful nature, of course, access is abundant here. Although sandwiched between the crowd pleaser Newport and artsy vibe of Yachats, this community maintains a distinct identity — known for piece and quiet with all the conveniences.
Key features: On the of edge of pristine nature access.
Nearest Airport: (EUG) Eugene, Oregon — 1:45 hours away.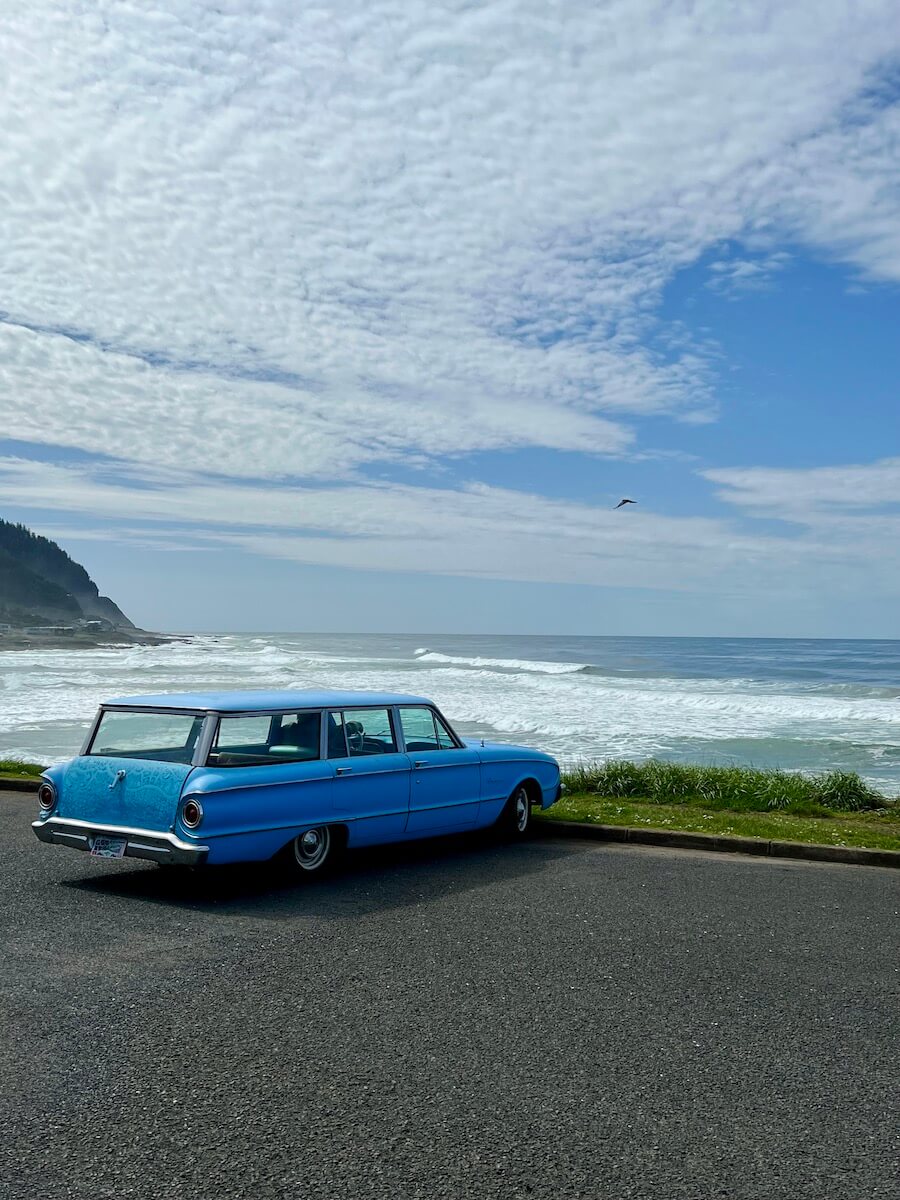 Peaceful artist town bliss in Yachats (Mile 157)
This is my favorite part of the Oregon Coast. Wild, rugged unobstructed nature. Yachats feels like a forgotten artist enclave that is perfectly fine remaining off the main tourist path. The unreliable cell service is but one reminder that you're getting off the grid to a stretch of the Pacific Ocean that actually still connects to the rolling Coastal Mountain Range.
Although the lodging and food and beverage collection of commerce cling to Highway 101, the town seems to hang onto a tight-knit feeling. This is a great base for exploring Cape Perpetua and Heceta Head Lighthouse. I was inspired to write an article outlining all the things to do here — use the "Learn More" button below to check it out.
Key features: Pristine nature access in all directions. Artsy beach town vibe.
Nearest Airport: (EUG) Eugene, Oregon — 1:45 hours away.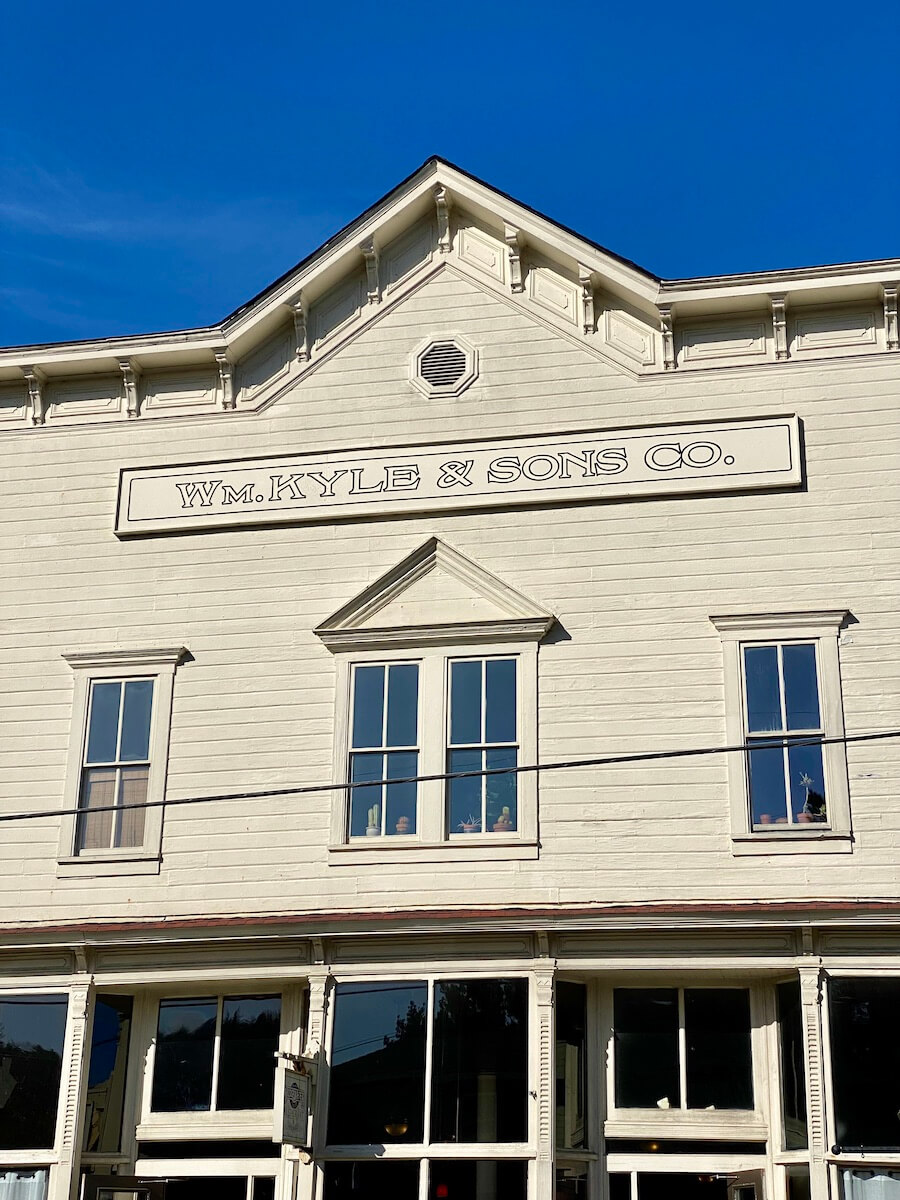 Florence, Oregon (Mile 182)
Ah, the dunes! There is something about the abundance of sand seeping into everything in this community that gives Florence a different feel from the other towns along the Oregon Coast. The historic downtown is a fun place to explore with a healthy variety of good food options and java perks.
The romantic deco bridge, designed by prominent engineer Conde McCullough, adds style and seems to always take me back to the early starts of the Oregon Coast Highway. Florence doesn't provide as many beachfront options for lodging, and I enjoy staying along the Siuslaw River at River House Inn, which is within walking distance to the historic downtown.
Key features: Great historic downtown. Dune city vibes!
Nearest Airport: (EUG) Eugene, Oregon — 1+ hour away.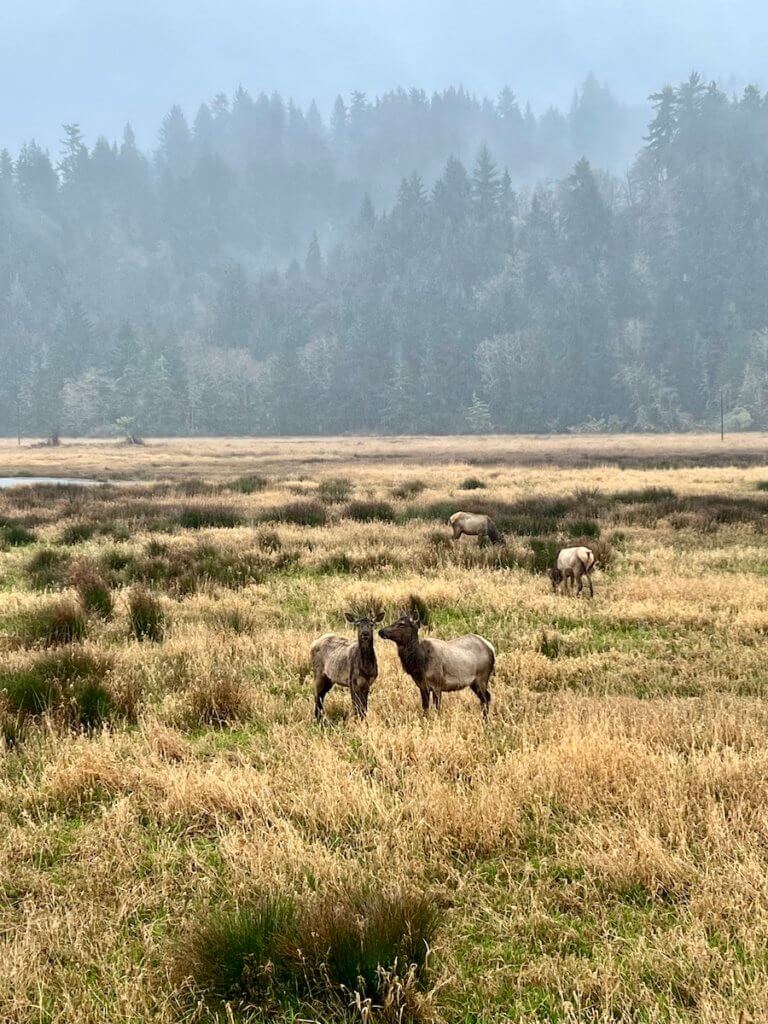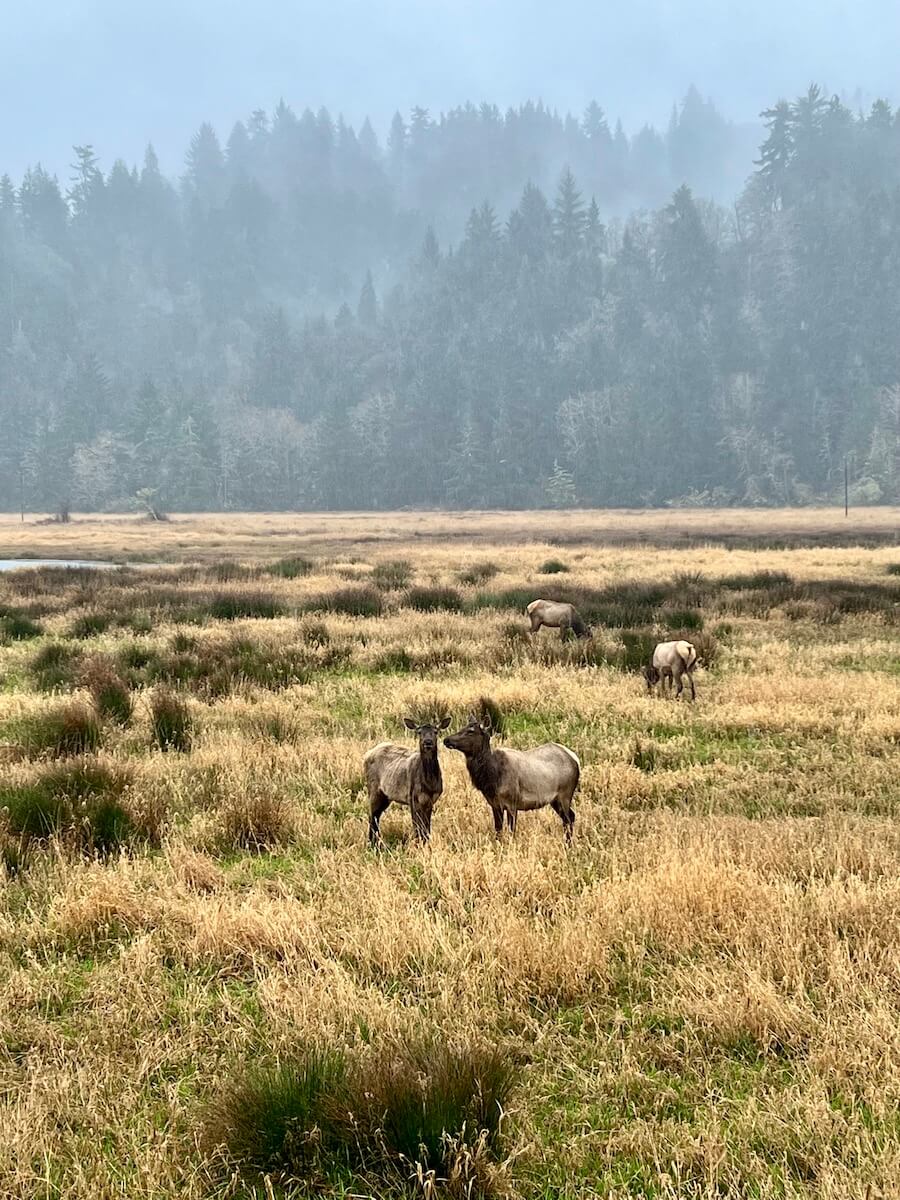 Reedsport, Oregon (Mile 205)
This Coast Guard station gets overlooked for everywhere else it seems. Still, there are wonderful nature options like the Elk Reserve and proximity to Oregon Dunes State Park, and a few good eateries and a museum in town make this a nice stop on a coastal drive.
Speaking of drives, the road between Curtain and Drain, Oregon (yes these towns exist near each other!) and Reedsport mostly follows the magical Umpqua River, which makes for an exquisite drive if you're wanting to jump over to the coast from Interstate 5 and the Willamette Valley. Look for Oregon Highway 38.
Key features: Understated access to pristine nature.
Nearest Airport: (EUG) Eugene, Oregon — 1:45 hours away.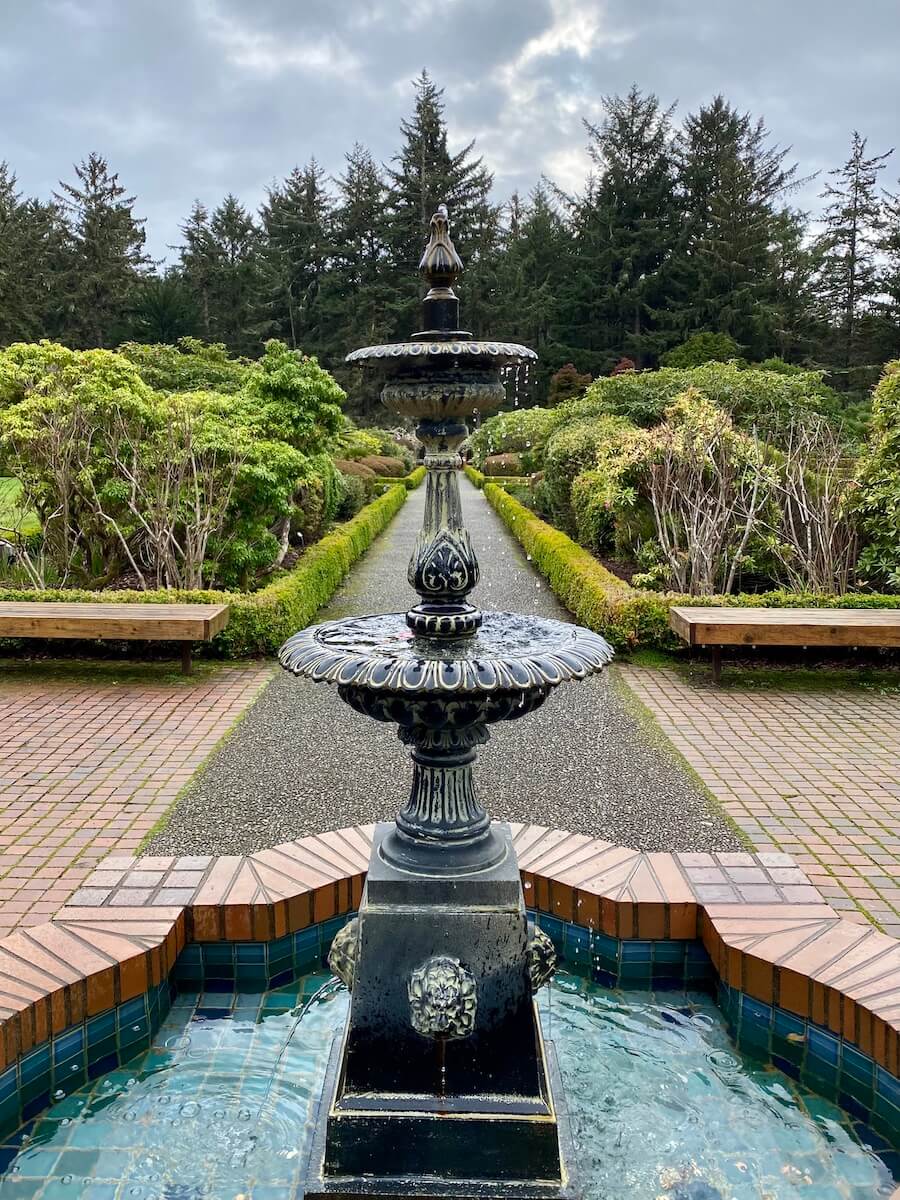 North Bend / Coos Bay (Mile 231)
These two towns are combined here because they are geographically intertwined on a peninsula. With 26,000 inhabitants, the area has the largest population on the entire Oregon Coast.
The communities used to be known as an industrial hub for the coast with logging and fishing the primary industries here well into the early 2000s. However, times are changing as they become recognized for farm-to-table joints and access to pristine State Parks (photo is from Shore Acres State Park). This is also a great jumping off spot to access the Oregon Dunes.
The lodging options here haven't quite caught up to other locations farther north – probably because of the limited beachfront property to develop and the transition from an industrial hub to tourism. But Bay Point Landing offers a peaceful, yet stylish vibe and a stay in the Star Trek room at Itty Bitty Inn was a lot of fun. I like the real Oregon town feel here and the ability to hub out to a number of directions to explore in relative peace and quiet.
Key features: Non-touristy access to nature and things to do. Quality food and beverage options.
Nearest Airport: (EUG) Eugene, Oregon — 2+ hours away.
Bandon, Oregon (Mile 255)
Bandon is a higher-end cousin to North Bend/Coos Bay. The acclaimed Bandon Dunes Golf Resort attracts visitors from all over the world to play the traditional Scottish links. The historic harborside downtown offers a variety of shops and food and there are plenty of lodging options.
If contemplation is your thing, consider participating in Circles in the Sand, a regularly scheduled event between May and September that begins at low tide. Artists create intricate Labyrinths on the beach and visitors are allowed to walk the path — all before the sea goddess washes it away at high tide.
Key features: Bandon Dunes and cute historic downtown. Circles in the Sand and peaceful communing with nature.
Nearest Airport: (EUG) Eugene, Oregon — 2.5 hours away.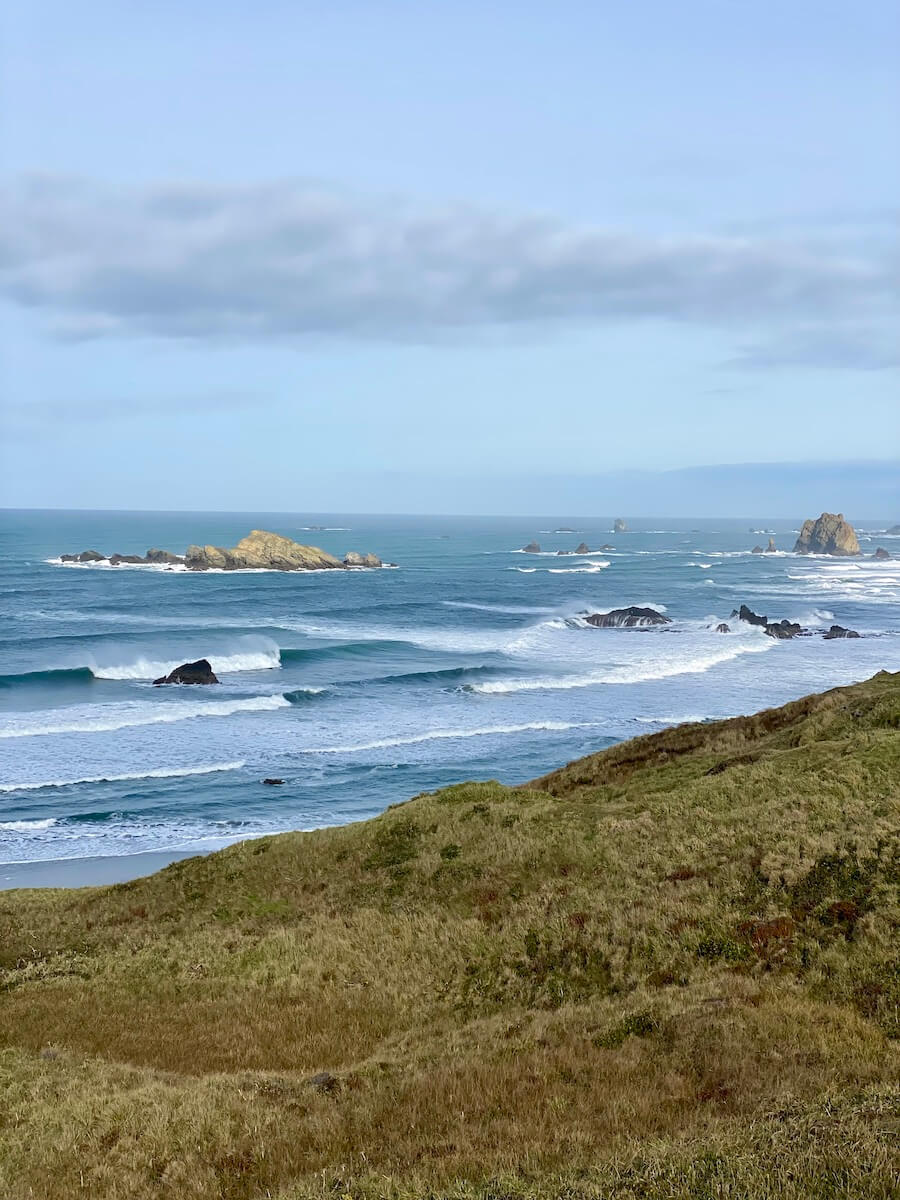 Port Orford (Mile 282)
There is something about this understated coastal town that draws me in. Whether it's the sweeping views of the rocky coastline or excellent food quality, or the access to nature on all sides, the vibe here is welcoming.
Since the town population is under 1,000 citizens, there aren't a lot of lodging options. If driving the length of Highway 101, I suggest making this a lunch stop and exploring Cape Blanco, which is the westernmost point in Oregon. Also, the drive between Port Orford and Humbug Mountain State Park (to the south) is about as inspiring as it gets.
Key features: Beautiful coastal views. Good food.
Nearest Airport: (MFR) Medford or (EUG) Eugene, Oregon — 3.5 hours away.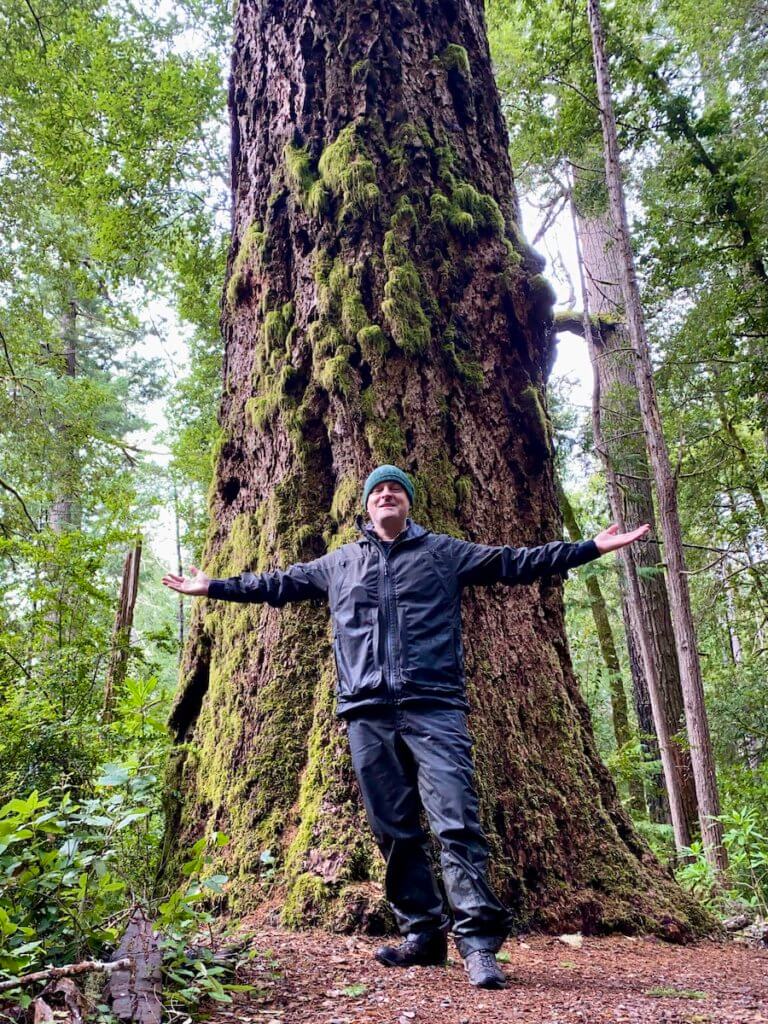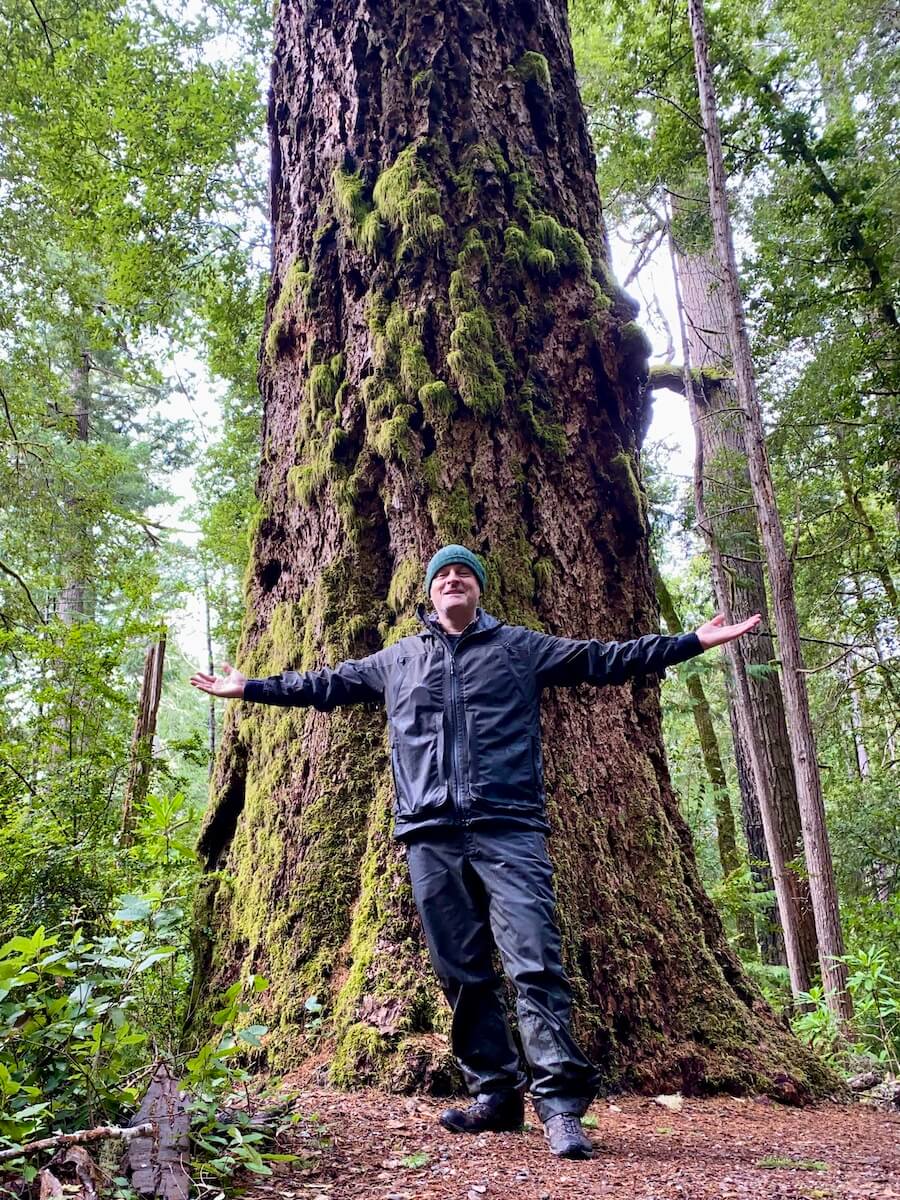 Gold Beach — Francis Shrader Reserve (Mile 310)
The mystique of the Rogue River surrounds this coastal enclave with a vibe that seems to integrate river and ocean. Another beautiful deco-style bridge designed by Conde McCullough spans the mighty river that starts around Crater Lake National Park in the Cascade Mountain Range and wildly flows to the ocean.
TuTu Tun Lodge is a refined option along the river while other places exist closer to and on the Pacific Ocean. Food is remarkably good here, too. Perhaps my favorite part of exploring Gold Beach is the Francis Shrader Old-Growth Trail about 13 miles off Highway 101.
Of course, there is access to wide, sandy beaches and it's close enough to the stunning Samuel Boardman State Scenic Corridor to set up a Southern Oregon Coast base here for a few days. Speaking of which, more lodging options exist here when compared to Brookings.
Key features: Variety of nature between the river and ocean. Solid food options.
Nearest Airport: (MFR) Medford, Oregon — 3 hours away.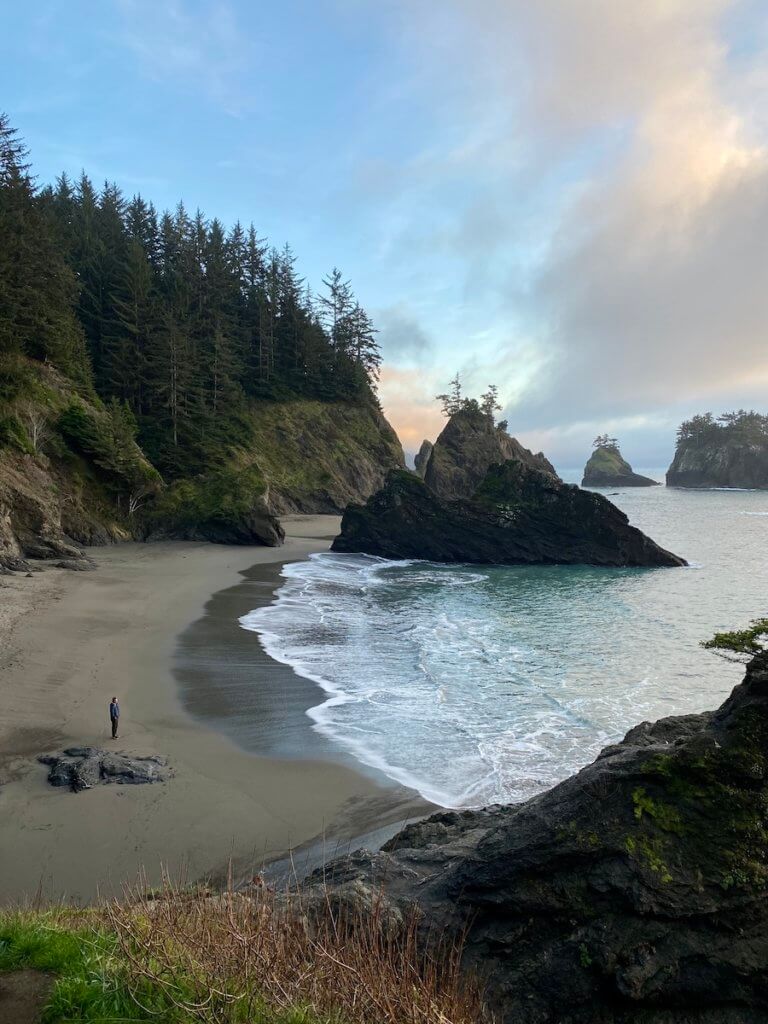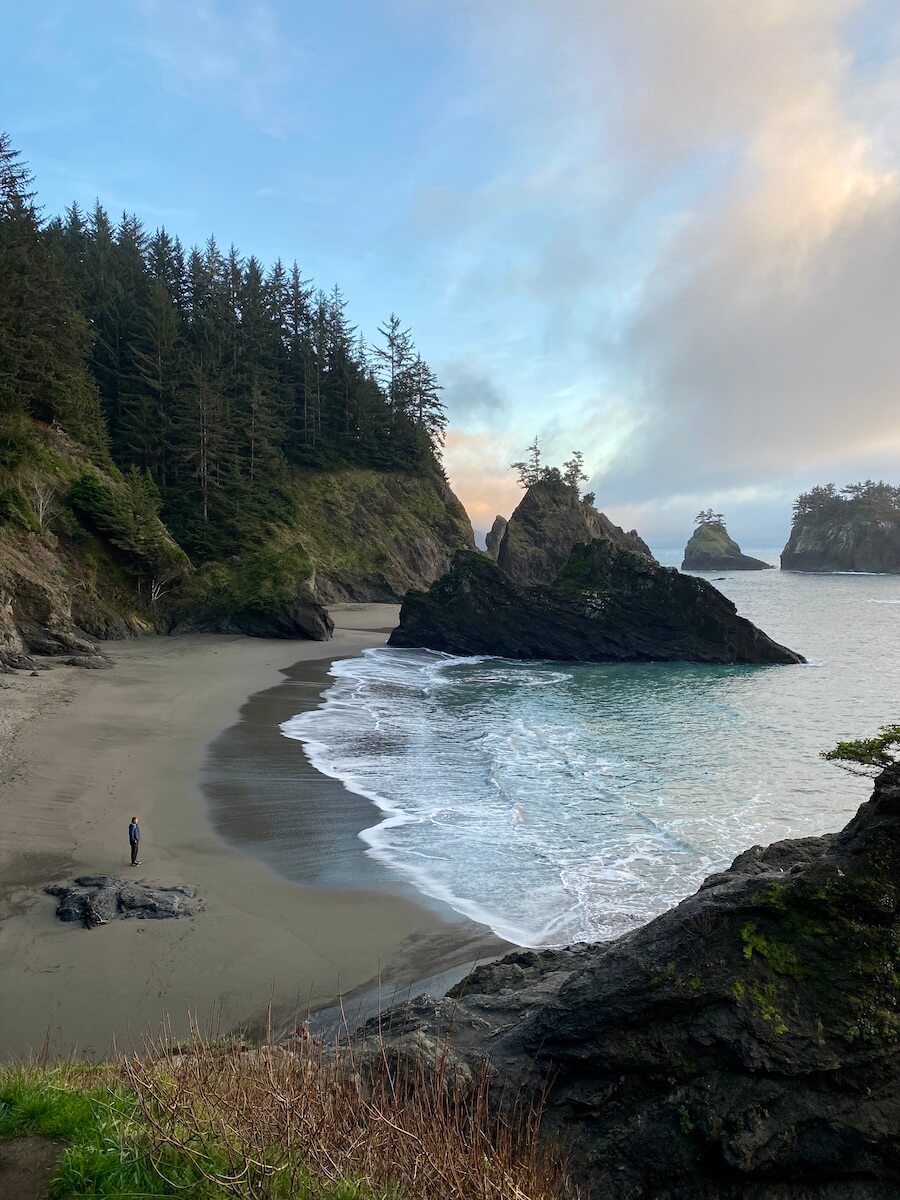 The Oregon Coast town at the end of the line — Brookings (Mile 338)
It's a shame many people blast on through this southern-most town along the Oregon Coast, eyes set on visiting the Redwood Forests in California. There is so much to see and do here I recommend at least one night on the Southern Oregon Coast for anyone making the entire drive.
The coastal redwoods grow as far north as Brookings, making the two trails featuring this tallest tree in the world stunning options to convene with nature with fewer crowds. Plus, the food and beverage options here are really solid. Check out the article (the "Learn More" link below) I've written with all the details for things to do here.
Key features: Lots of natural beauty options and good services.
Nearest airport: (MFR) Medford, Oregon — 2.5 hours away.
Interactive map of Oregon Coast Towns
This map is a collection of my favorites on the Oregon Coast. I've either been to all the places, or have it in good faith they are worthy of a mention.
Remember, in many regions of the Pacific Ocean coastline cell phone service is unpredictable — just depending on the carrier — plan ahead.
These suggestions are my own point of view — I do not receive compensation for placement on the map or written articles unless specifically noted.
Suggestions, comments, or more planning questions?
How to get to the Oregon Coast
Since Oregon Coast Towns cover territory over 363 north/south miles, directions are nuanced. The following guidelines should help you plan the best way to visit. Most people travel by either rental car or personal vehicle, but public transportation to the Oregon Coast is available, albeit limited.
Summer is very popular with visitors and highways can get congested with RVs and general traffic. For best results leave early in the morning. The shoulder season (April, May, September, October) still remains busy on the weekends. For more pointers on traveling the Oregon Coast, check out my article (coming soon) Oregon Coast Pro-Tips for visitors.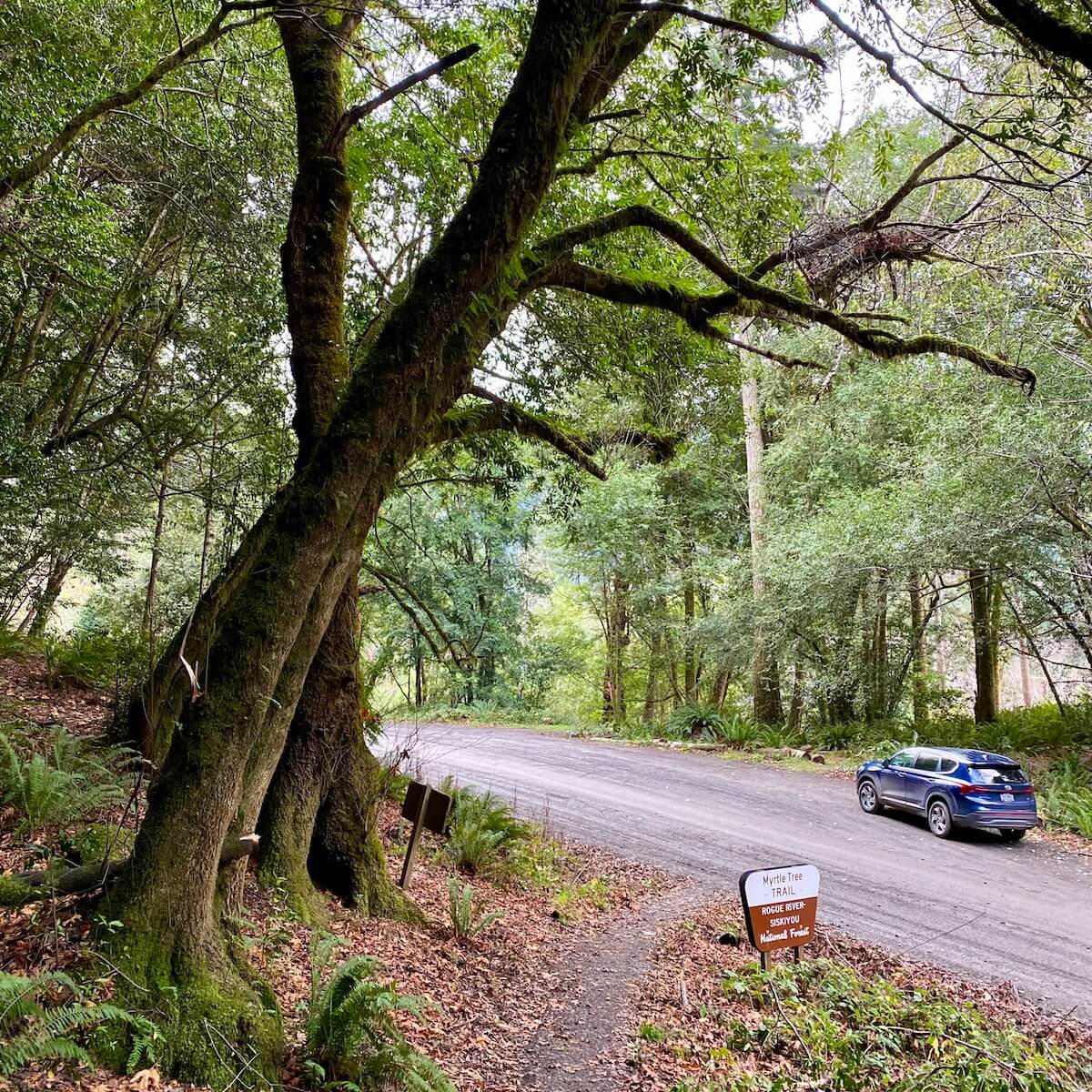 Public transportation
Service is available but limited.
Daily options exist between Portland and Astoria, Seaside, Cannon Beach and Tillamook; Salem and Lincoln City; Eugene and Coos Bay. From these locations there are regional networks. Go here for more information.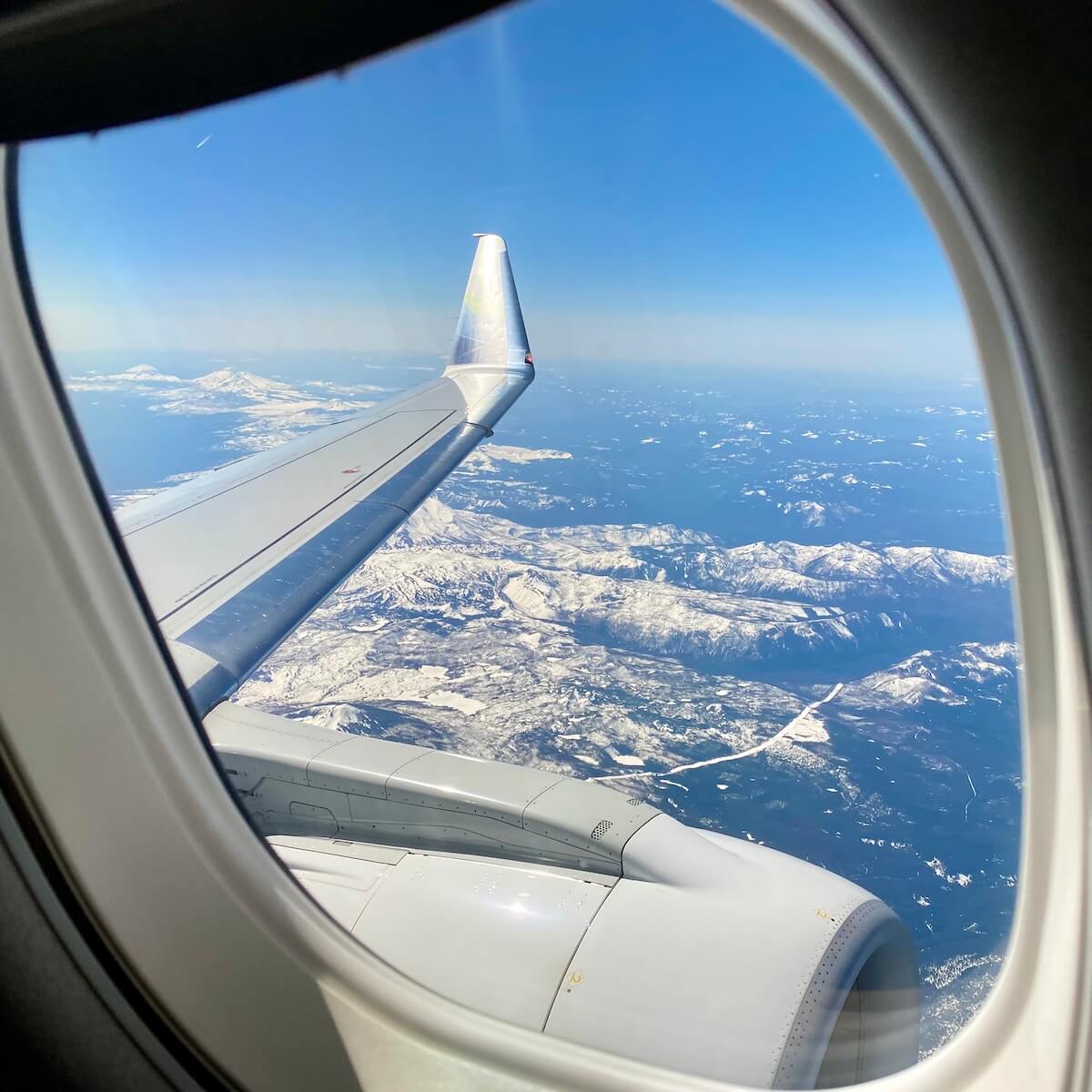 By air
Three Oregon airports (PDX, EUG, MFR).
Portland International (PDX) offers the most flights on every US carrier plus some international airlines like British Airways and Icelandair (seasonally). But check Eugene (EUG) and Medford (MFR) for visits to Central & South Coast areas.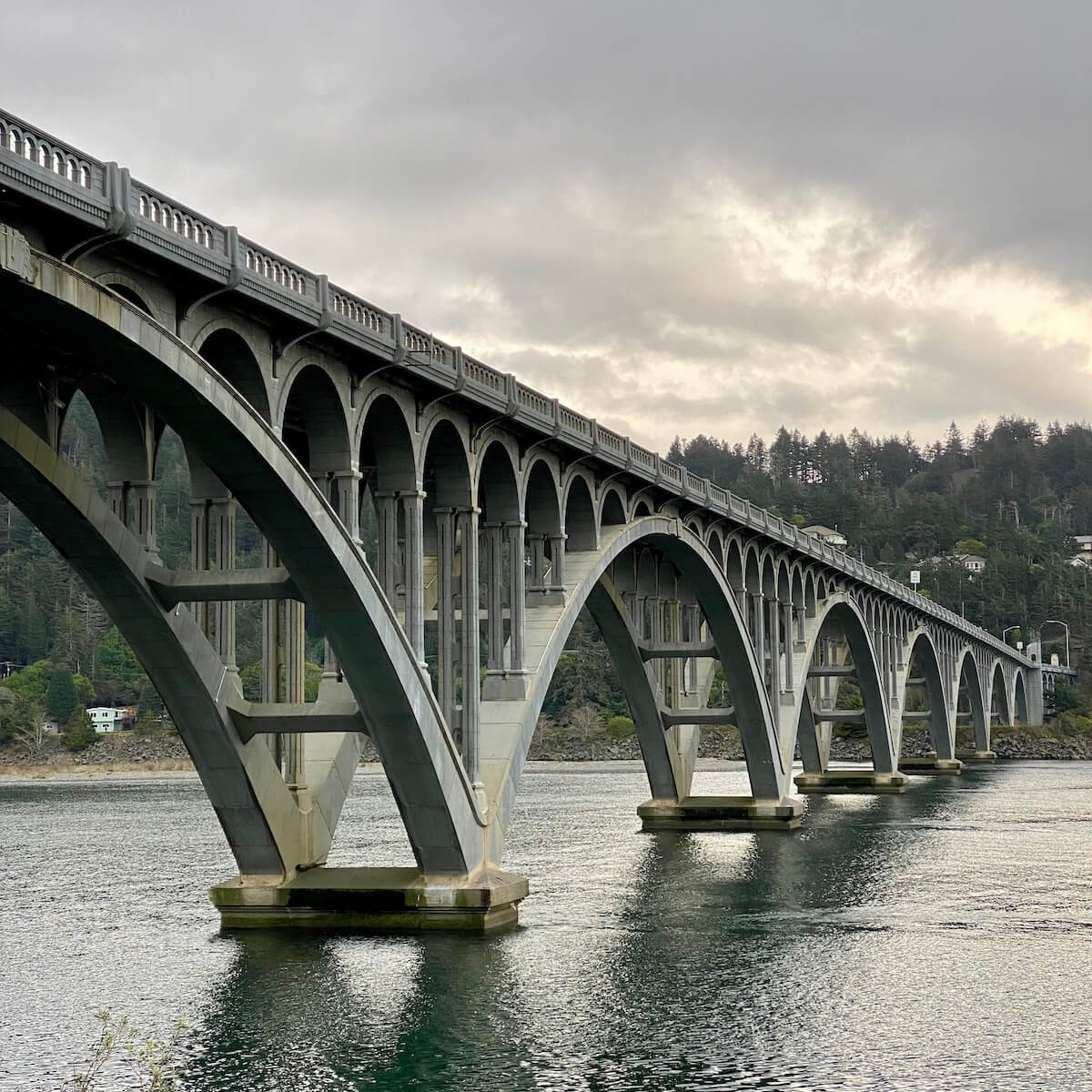 Road trip Highway 101
Astoria to Brookings takes 7 hours.
Don't race through the Oregon Coast. At the very least, spend a night in each of the three zones — North, Central, and South. Look for my Road Trip Highway 101 guide, coming soon.