Six steps to elevate your nature connection
We may know what deeper heart and meaning feel like when it happens, but sometimes it's challenging to find reliable ways to set up the delivery — especially with a nature connection.
This article offers six fundamental principles, a pilgrimage of sorts, to deepening your unique relationship with Mother Earth — bringing more grounding, self-realization, and transformation.
This nature connection article is for you if:
You've never understood why everyone else seems to love hiking.
You've ever ventured to a beautiful place in nature — like a waterfall — only to turn around after five minutes without much fulfillment.
You are experiencing heartache and can't seem to find a way through.
Your life feels too frenetic, and it seems impossible to read books, journal, or meditate even when your mind, or Oprah, says you should do it.
You already enjoy the nature connection but get a sense there is more stretching to do toward Mother Earth.
Table of Contents — all about nature connection
Why elevate your nature connection?
Communing with nature has abundant rewards that humans sense on a primal level. For example, the marvel of sunset seems to cast a spell, if only fleeting, of understanding we're interdependent with something more significant.
A deeper connection to the organic world offers you the potential to see yourself in more precise and fulfilling ways — leading to healing and transformation.
A growing body of research points to the beneficial effects that exposure to the natural world has on health, reducing stress, and promoting healing. Some studies further clarify that immersive natural experiences are essential to produce lasting benefits such as lower blood pressure, higher concentration, and improved mental health.
Nature is also omnipresent — making it the perfect partner in a lasting relationship. The park down the street, the landscape around your home, or even the fir trees along the highway are examples of Mother Earth offering services everywhere you look.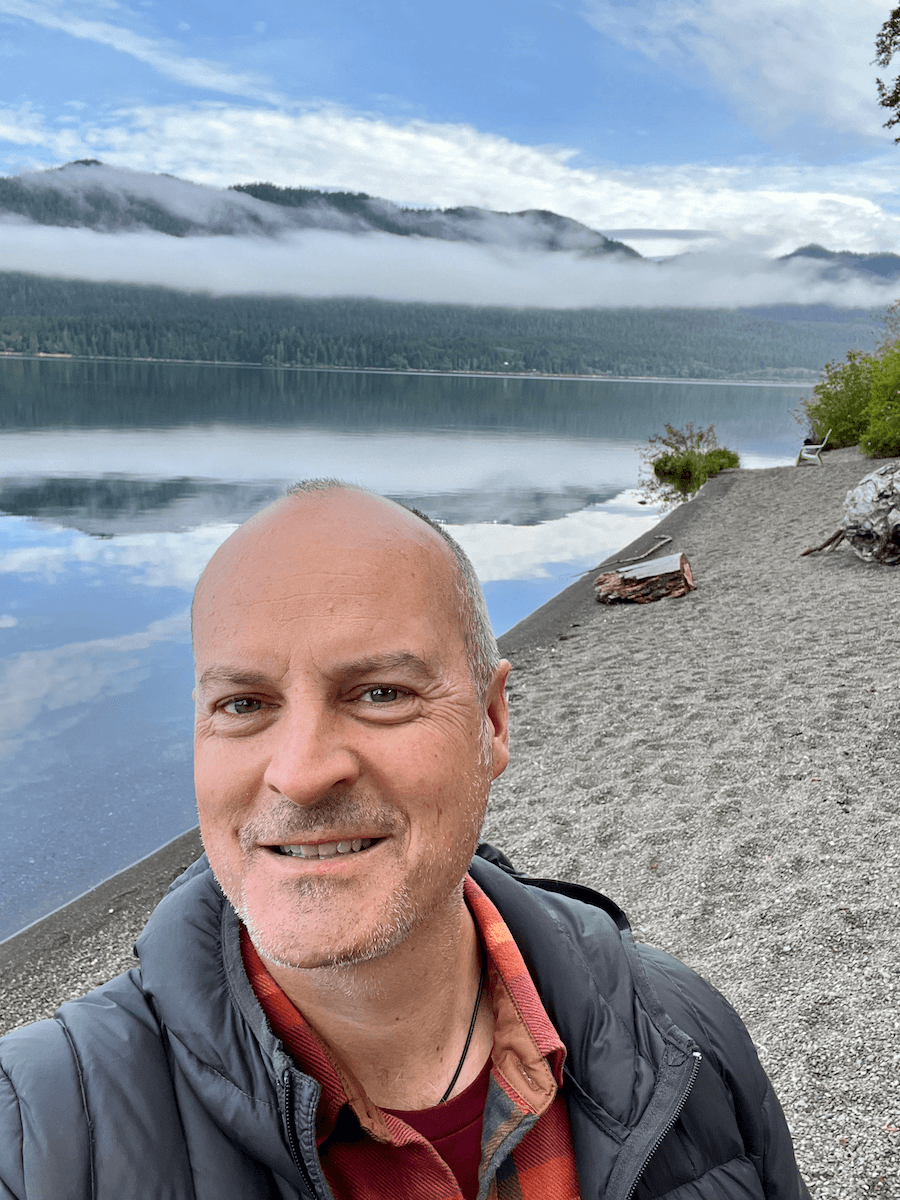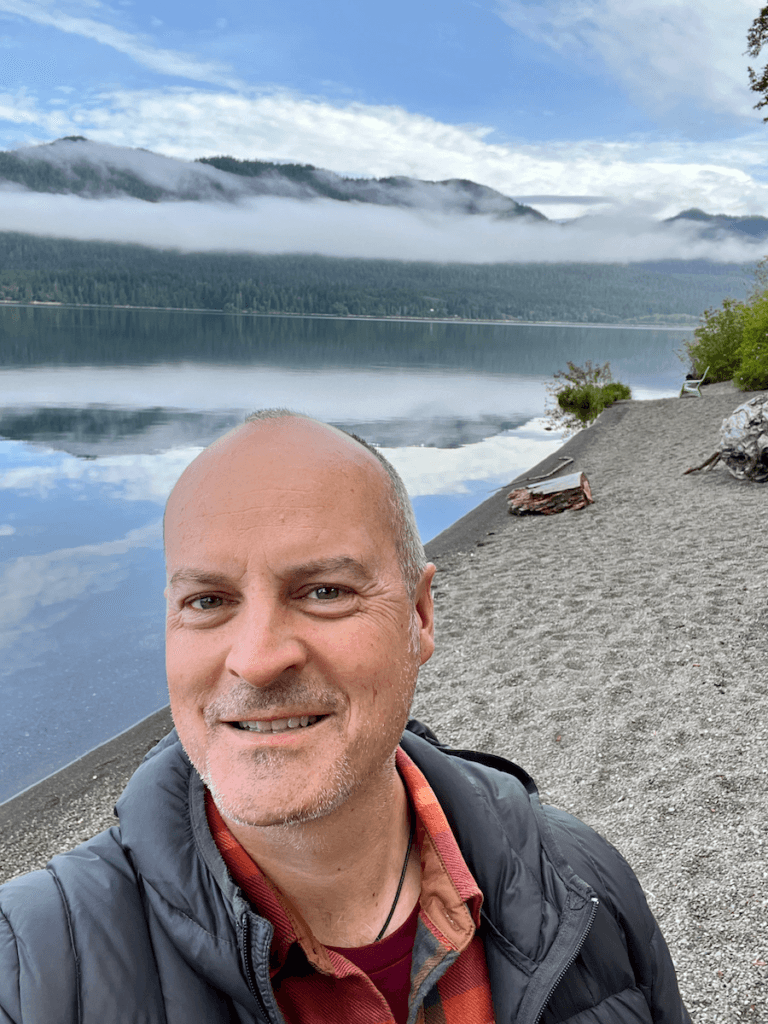 Mystic developed, tested, and approved!
These fundamentals were developed over my lifetime, guiding myself and others through nature. I used to think that everyone saw the same magical things I did in the organic world — but they don't. We are all built differently, and I feel a calling to help others see Mother Earth in the transformative ways I've known since I was six.
Lately, in-person work helping people connect via Mystic Nature Experiences has opened my eyes to the immense healing potential in this process. While every walk is different and outcomes are always fluid based on the individual, these six steps remain constant and powerful, leading people to ground with deeper self-realization.
Use these guidelines, and you'll be on the way to new transformations — maybe sooner than you think!
Step 1: Have intention.
Whether walking down your street or venturing into one of my gardens and park suggestions, take a few moments to engage with your purpose in nature. What outcome would you like?
Purchasing a ticket (or offering a donation) to enter a garden online ahead of time is one example of creating your intention — because you agree to enter the space at that moment. When you click "purchase," spend a second acknowledging why you are doing so.
Intention doesn't need to be about money. It can be wearing a jacket before walking a block to the local park. It is acknowledging that you want to engage with nature — and understanding why.
Knowing your purpose makes it much more possible to produce meaningful outcomes. Throughout the experience, try to remain mindful of your intentions.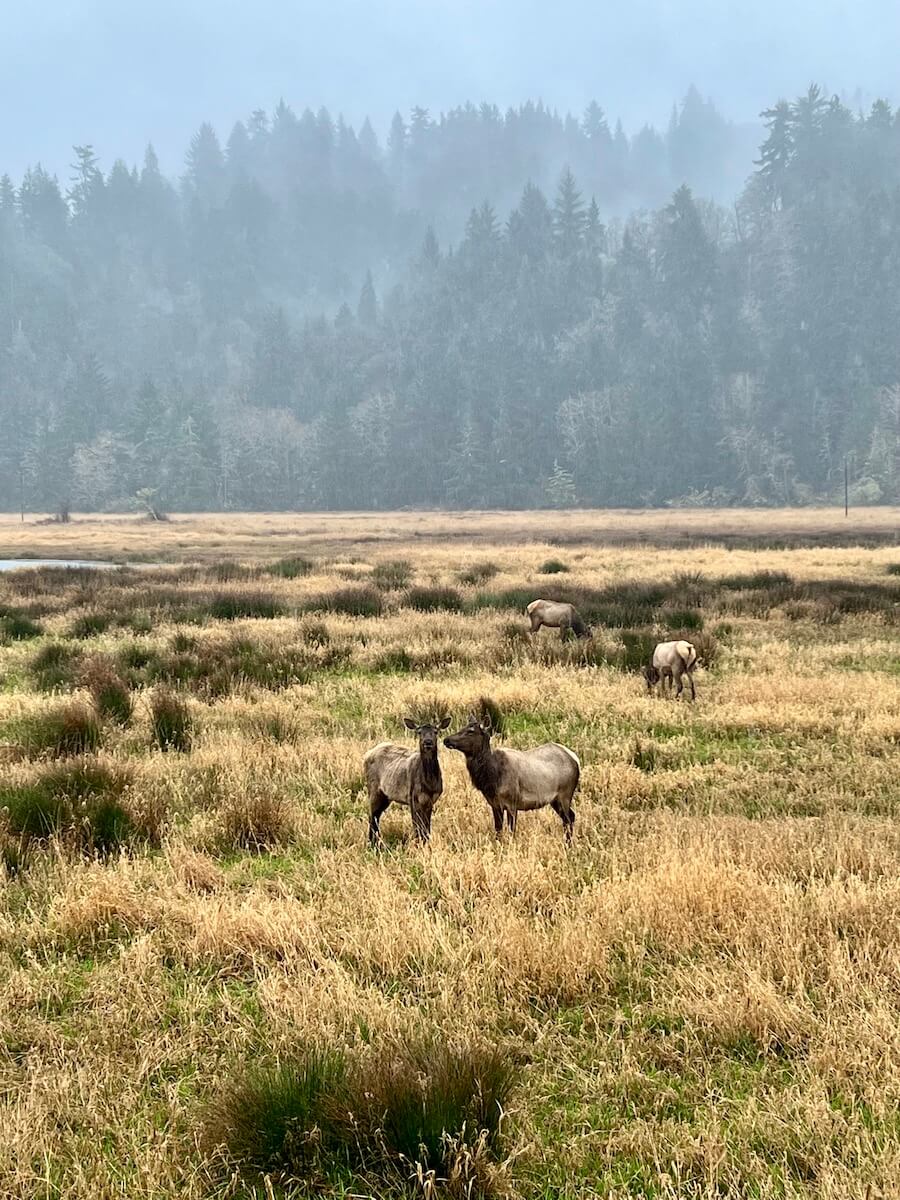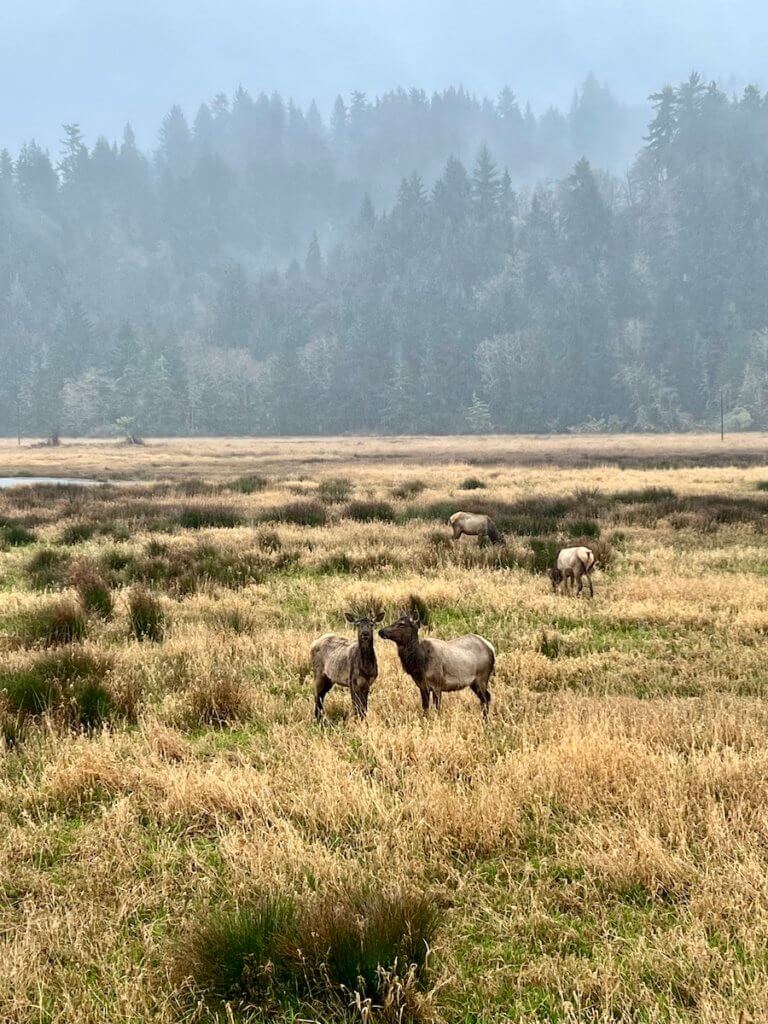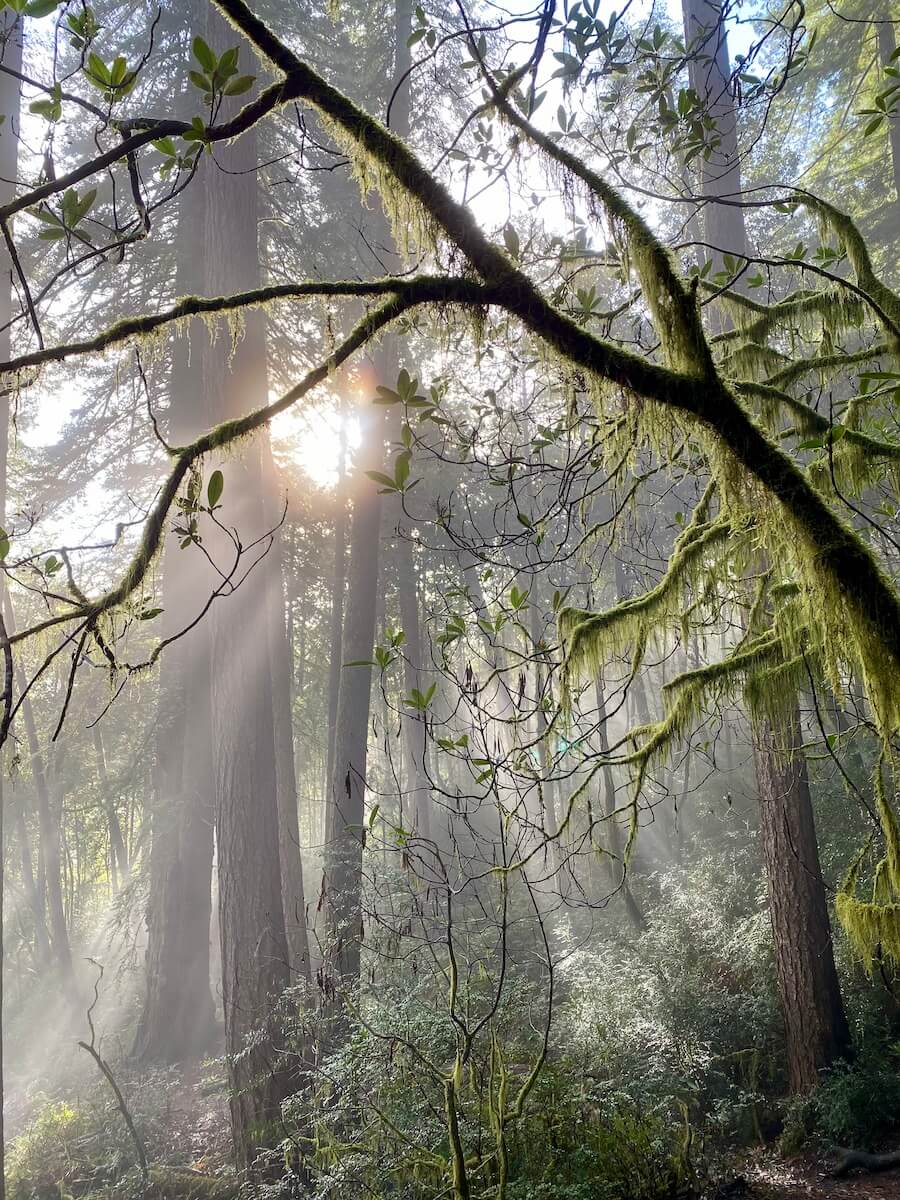 Step 2: Reach out to the land.
People have lived in the Pacific Northwest for at least 13,000 years. Their experiences and heart are integrated into the land. They should be acknowledged — just like you might hold reverence to a senior family member.
To a similar extent, if you intend to go deeper into unseen realms in nature — where the transformation happens — you'll need to get permission. Ask to enter as if knocking on a neighbor's door. You could say, "I come with an open heart," or something similar.
Nature will hold you tighter when offering a thoughtful gesture of respect. Your acknowledgment releases the possibility of new experiences.
Step 3: Remove distractions.
Do what it takes to enter as quiet an environment as possible — both figuratively and literally.
Removing distractions (like a smartphone) is essential to begin the process of detoxifying your mind from the demands of modern culture. This can be a genuine withdrawal, so plan a solution ahead of time — like turning technology off and (if you must have it for safety) placing it in a backpack.
The excellent news is that you're replacing texts, memes, and videos with much more satisfaction and fulfillment in the long run.
You may find different results with pets or youth. Because nature loves children and animals, and vice versa, there is a pathway here. It will mean making an honest assessment of your ability to keep focused.
Both are possible: I had a successful Mystic Nature Experience with an owner and his dog and a beautiful afternoon leading my feisty niece (8) and nephew (10) into a significant nature connection.
Make a plan to help you return to a quiet place should there be an external interruption, such as an overzealous leaf blower. Find some nuggets of inspiring beauty at the beginning of your nature experience and keep them with you in a proverbial back pocket — knarled bark of a chestnut tree or a dahlia bloom the size of a dinner plate — to ease back to quiet when you need help.
Do the best you can. Sometimes the drone of small combustion motors just can't be overcome in meditation.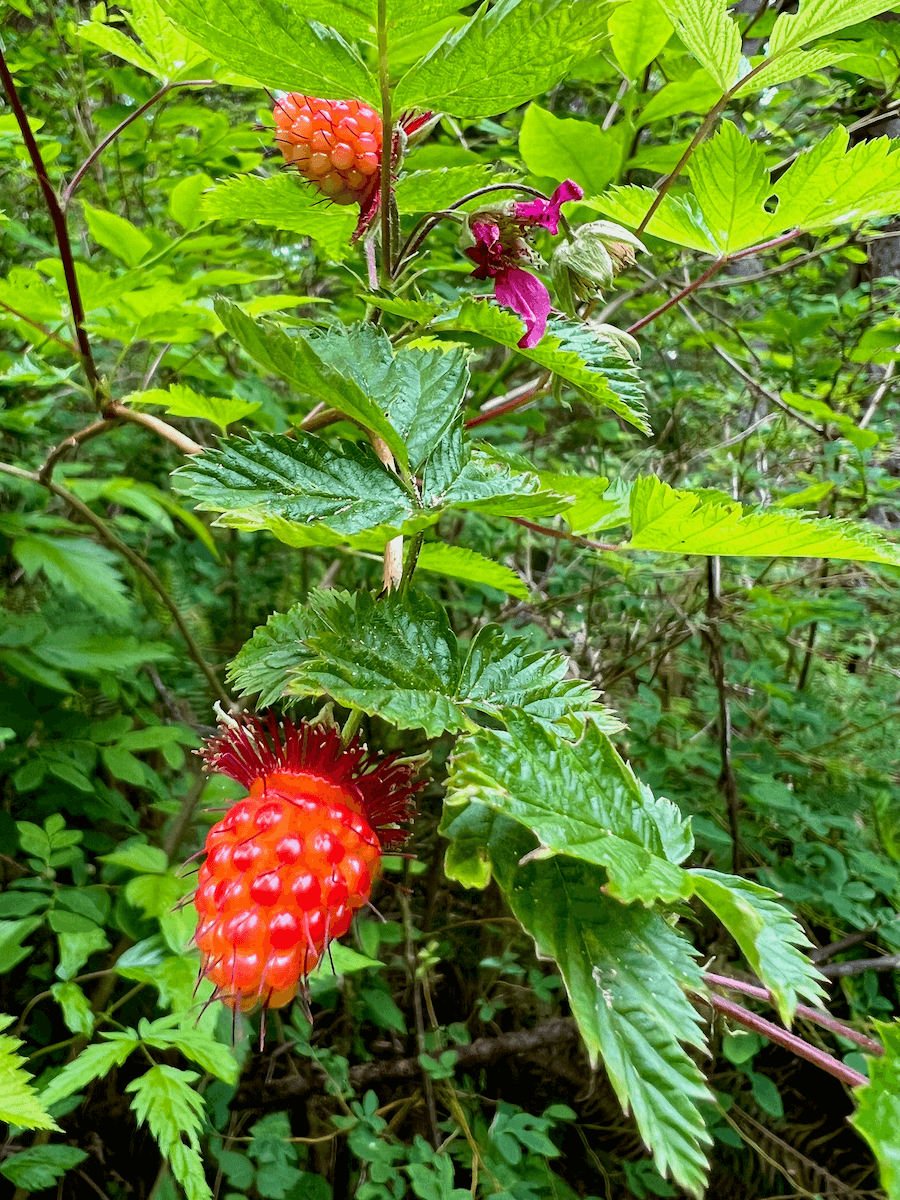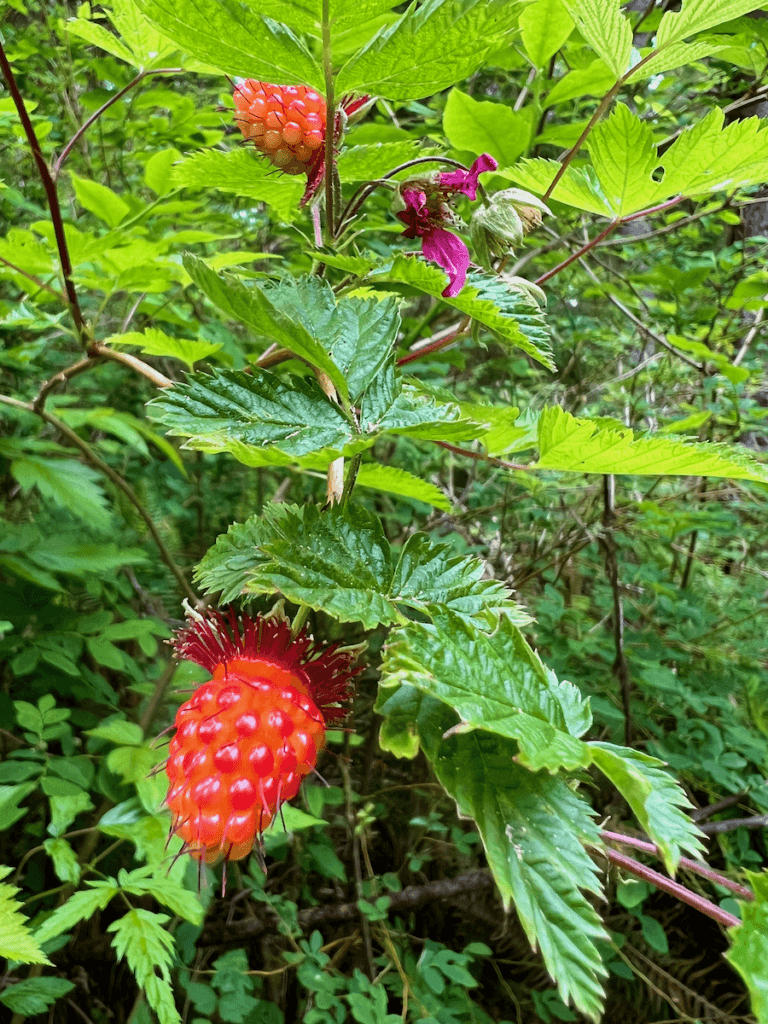 Step 4: Nature Connection — go slow.
When starting on a trail, think about the time it takes for a flower to bloom or for deciduous leaves to transition to their brilliant hues in Autumn. In other words, slow to medium.
Experiencing the unseen world of nature is about the quality of time, not the number of steps. Short trails around a city park can sometimes be more effective in helping you focus on deeper connections because large distances (of hiking) aren't required.
The first 20 minutes establish the pace for the rest of your experience — take it slow. Stroll, move your head as if you're in slow motion, and try to think slowly too.
Step 5: Pay attention.
You're walking in a world with millions of little miracles — smell the leaves and look up at the trees.
As you push away distractions and go slowly, imagine yourself walking with nature, with an entire community of moss, trees, salal, lichen — or whatever is in your scene. They want to welcome you in, but you must pay attention to connect.
After all, you are each interdependent, ever-growing, and with a purpose for life. What is your purpose? You might not know, but you can ask nature. Try it. They might give you helpful insight.
Introduce yourself to all the living things around you and engage the senses:
Pick up some decaying leaves and smell them.
Look up high into the forest's canopy and hear the branches sway with the wind.
Scan the ground cover for mushrooms or other signs of life.
Ask first… but touch the thick bark of a fir tree.
Immerse yourself in the magic of Mother Earth and be open to the outcome.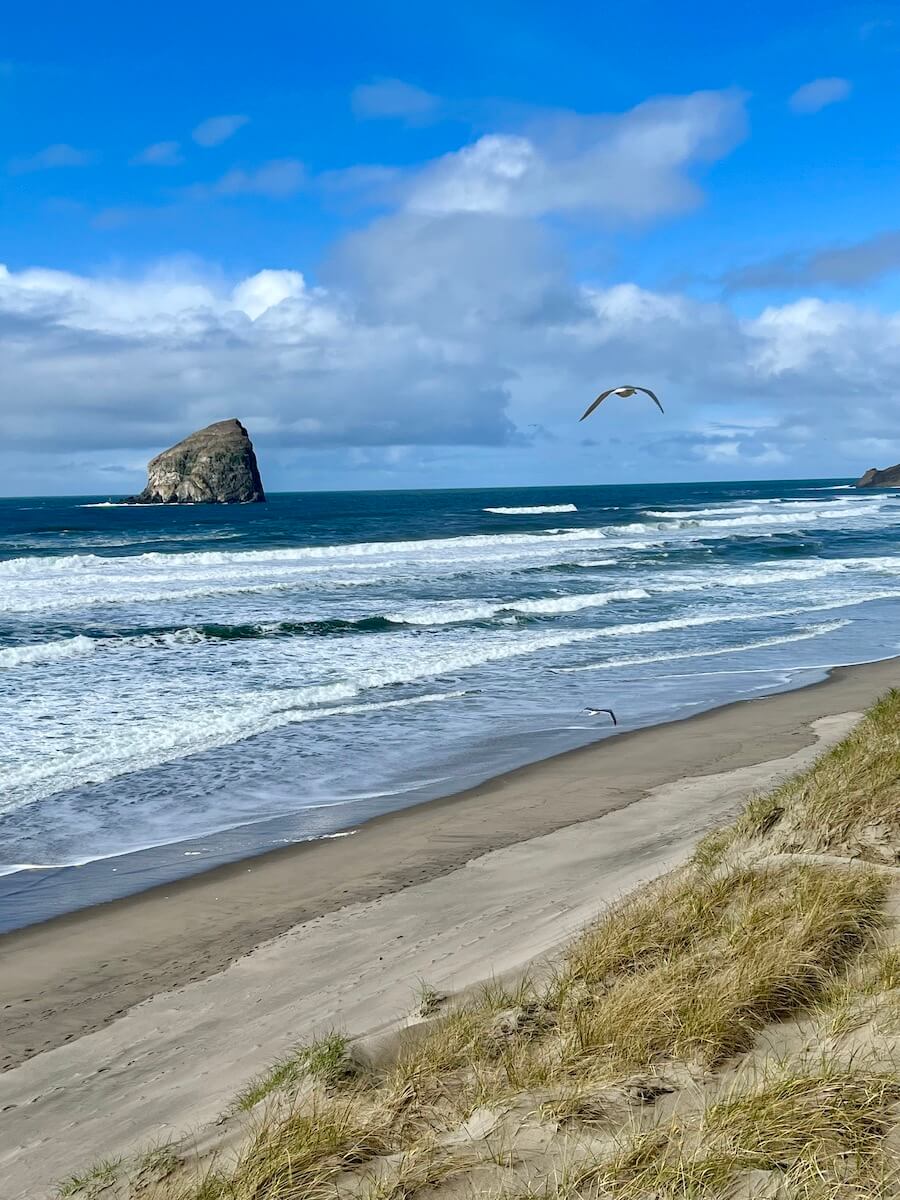 Step 6: Reflect afterward.
Allow your experience to integrate into your life. Review your reflections on the way home or later in the evening before bed. Are there any particular moments that stand out? One could be the maple trees swaying in the wind — colorful leaves detaching and drifting to the freshly cut green grass.
Go a step further and write down notes:
How did you feel about your nature connection?
Did the experience provide the outcome you imagined?
Were there any surprises?
What would you change next time?
The more you reflect on your dive into Mother Earth's unseen realm, the more effective the integration will be into your daily life.
Nature Connection — am I doing it right?
Aside from attempting my six fundamentals, allow yourself grace to do what feels right. Sit down, stand up, close your eyes, or open your mouth to taste the rain — this is your more profound relationship with nature.
Understand that everyone's experience is unique to them — it's okay not to feel monumental changes when new to this approach to nature. Be patient and keep on practicing.
Conversely, if the unseen world shows you a glimpse, be open to it. Recalibrating your connected relationship with nature (which has always been there) may reveal exciting other-worldly elements.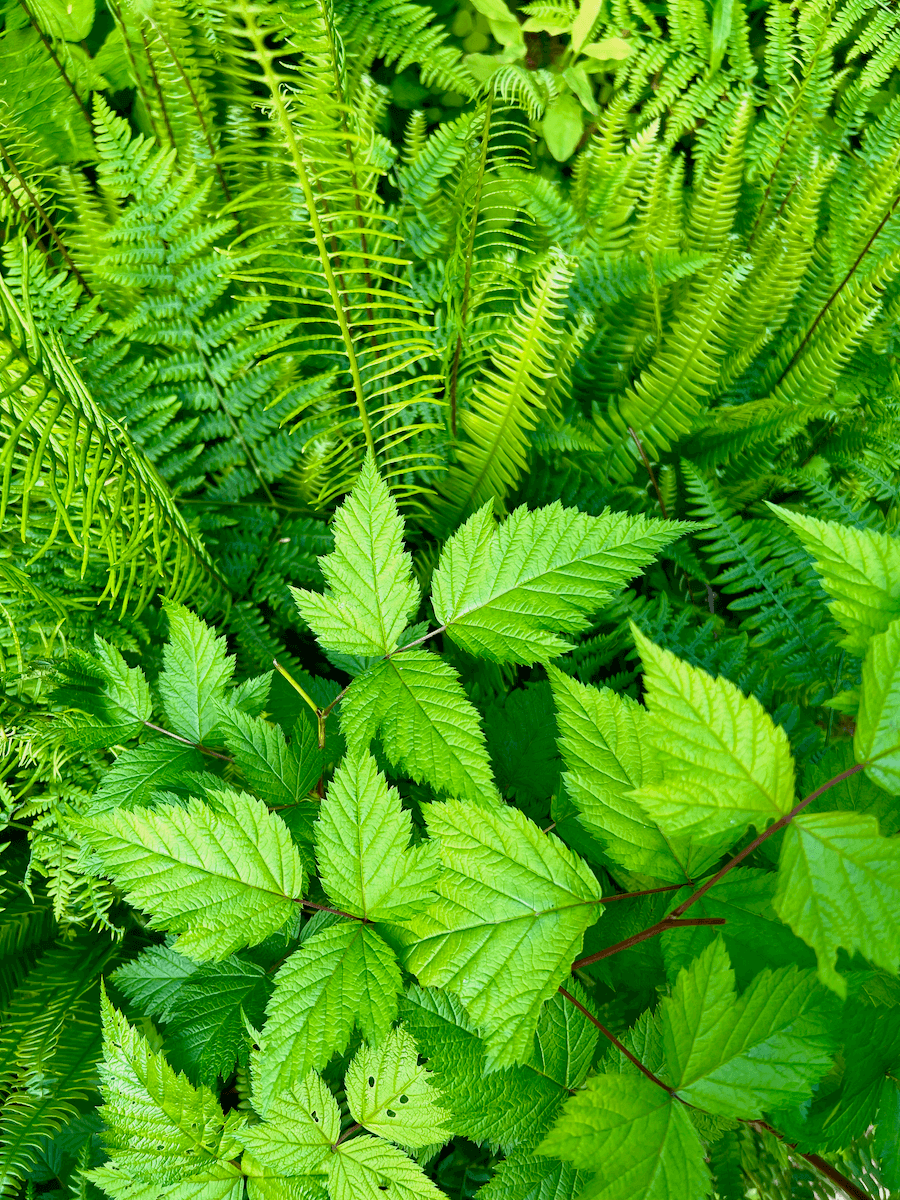 Other considerations with your nature connection.
Please remember to treat entering nature as a friend's home. Would you leave orange peels and pistachio shells on the living room floor? Would you take things without asking? Probably not. Nature's realm is no different. Here are some guidelines:
Leave no trace. Nothing.
Do not feed any animals.
If there is a path, stay on it.
Respect posted rules about pets.
Acknowledge, and be courteous to others. Remember, we are all interdependent.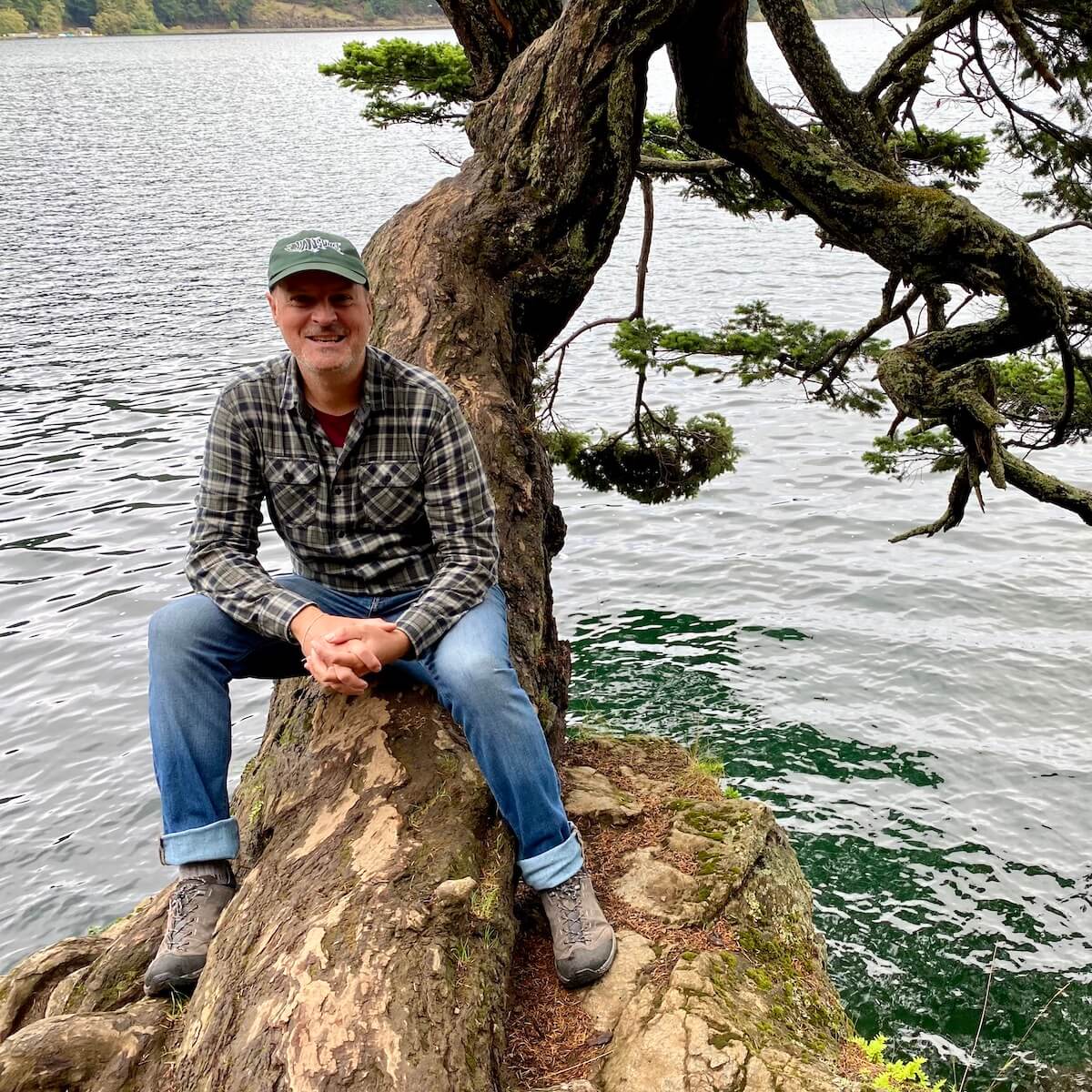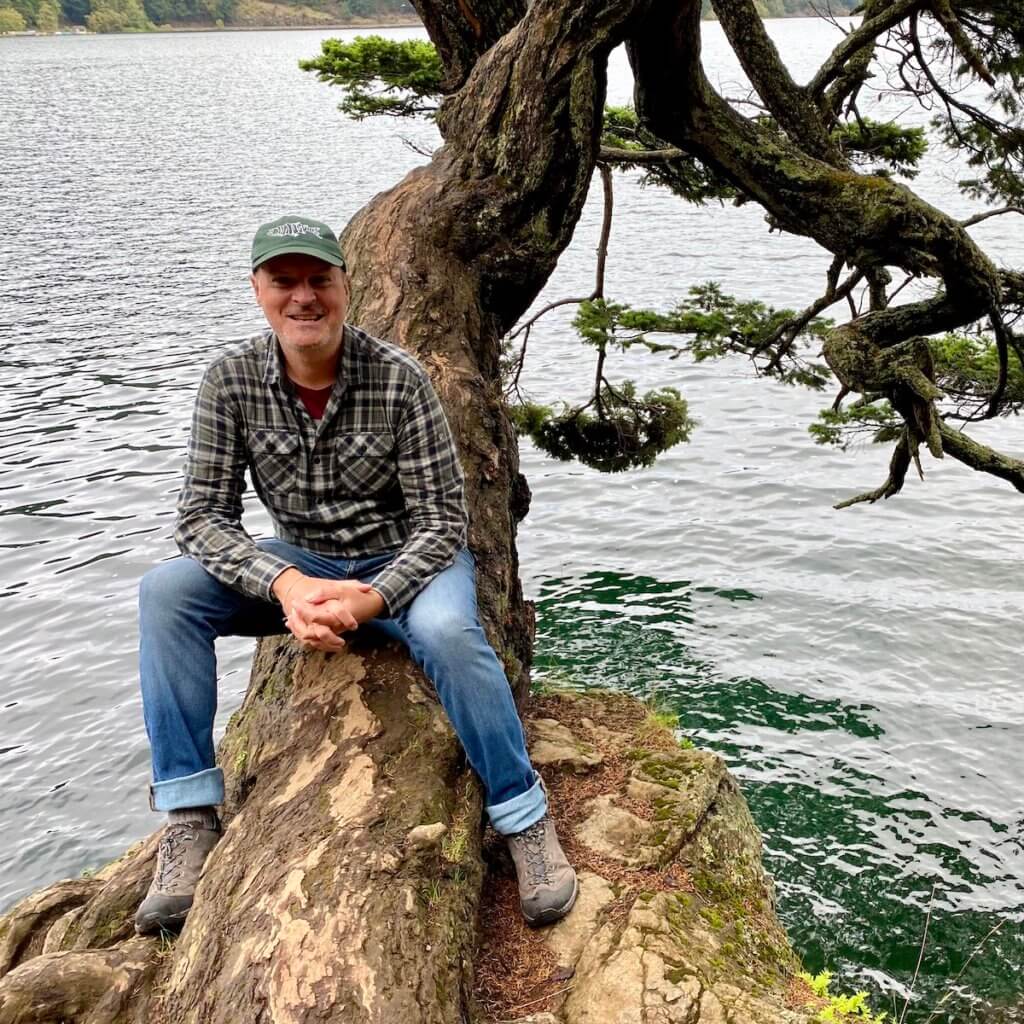 Do you want to take your relationship with nature to the next level?
Let me show you how paying attention to nature opens the door to seeing yourself — and the world — differently. Transformation is closer than you think.
I offer Mystic Nature Experiences, 90-minute in-person guided journeys in select parks and gardens in Seattle, Tacoma, and Portland.
Where to practice your nature connection?
Like me, you'll want to keep practicing. Apply these six fundamentals in one of your area's beautiful parks and gardens.
Botanical gardens and arboretums are a great place to start. Boardwalks over wetlands can be incredibly inspiring — especially in fall and winter. A loop trail is better for longer distances than an out and back.
This website is packed with articles about my favorite places in the Pacific Northwest. They all include destinations worthy of nature connection — and a few are listed below.
If you're coming to the site for the first time, I suggest using the Start Here page.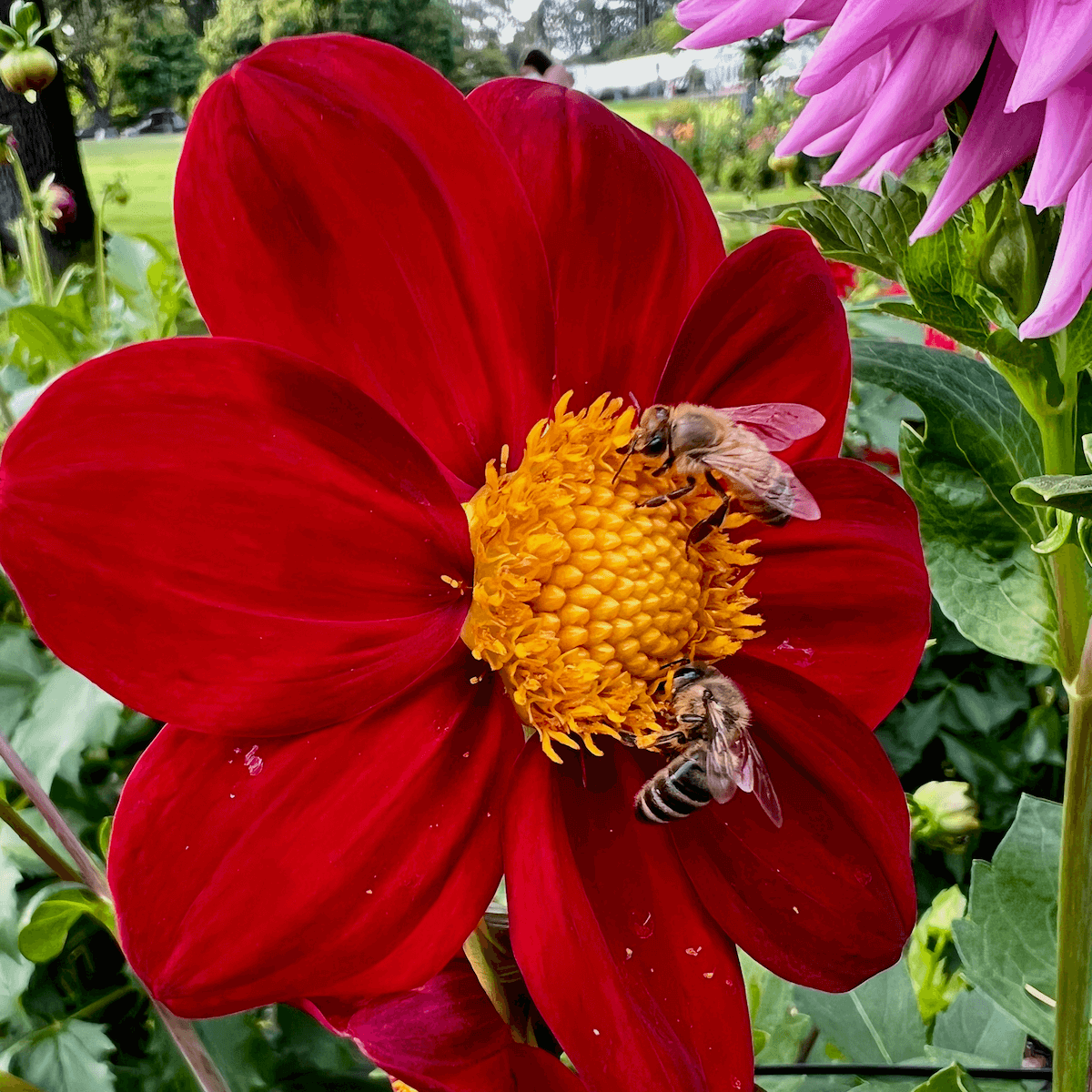 18 of my favorite places to find nature connections in the Salish Sea area of Washington State. Great map too.
My mystical connection to an "expressive" volcano. This article touches on Silver Lake, a year-round favorite off Interstate 5.
All about my favorite, most spiritual place to stay in the Pacific Northwest — on the doorstep of Olympic National Park.
This article is about the magical NE corner of Oregon and includes the vast expanse of Zumwalt Prairie outside Joseph, Oregon.
They aren't enormous redwoods, but the spirit flows from these parks on the Southern Oregon Coast near Brookings, Oregon.
A family favorite growing up, Trail of Ten Falls provides magical oohs and ahhs just 50 miles down the road from Portland, Oregon.