Hi, I'm Matthew Kessi. I'm a 5th generation Oregonian born in Portland, Oregon and raised nearby on a dairy farm in Scappoose. I've spent some time living in Salzburg, Austria and Washington, DC, but most of my life has been based in the magnificent Pacific Northwest. Today I live in Seattle, Washington with strong ties still in Oregon.
Celebrating exploration around the Pacific Northwest, Kessi World inspires love and respect for nature in ways that foster meaningful connections.
Despite growing up in one of the most beautiful regions of the world, I always yearned to leave the farm in my small town and travel the globe.
At age 18 I jumped on a plane to spend a year of college in Salzburg, Austria and from there I was hooked. To get free flights I started an airline job as a baggage handler and never looked back. Throughout three decades I've visited over 60 countries in all corners of the world. From well-known places to the more obscure, I've collected countless experiences.
In late 2018, with 25 years of service, I left my corporate airline job to wander the great unknown. A "gap year" so to speak. I hit the road and jumped into flight mode in full vigor, traversing over 135,000 miles across 15 countries in the world (and a number of US states too.) This journey felt drastically different, as the travels seemed more like retrieving little pieces of my soul along the way — reinventing myself, my spirit and goals for the future.
I was traveling to return home — to the Pacific Northwest.
The only true voyage of discovery, the only fountain of Eternal Youth, would be not to visit strange lands but to possess other eyes…

Marcel Proust in The Prisoner
With world experience and fresh eyes for my home, I aim to share a unique perspective on the Pacific Northwest along with meaningful journeys that evolve beyond travel to authentic connection. Or, put in a different way, "Spirituality in travel."
Three important aspects of my life give me a unique perspective.
1. Pig Farmer
Although our family livelihood was a holstein dairy, I was always drawn to the pigs in the adjacent farm. By the time I was in the 4th grade I had several pigs and started a full-fledged business raising the animals for live stock and meat.
Aside from always smelling like the barn at school, I loved this life, the animals, the nature surrounding our farm and the ability to run a business and earn money which I socked away for college.
What does this have to do with travel? Lots. From an early age I learned about love and respect for animals, the important practice of farming and connection to nature and our environment. And although I'm now a pescatarian, I love and appreciate great food.
2. Airplane Geek
I always loved planes and my mom set up a tour of the Portland International Airport (PDX) for my 7th grade birthday. The wanderlust was very strong from an early age and I'd go out to the airport with anyone who'd listen and collect timetables and watch the planes. Speaking of timetables, I ended up with quite a comprehensive collection of the iconic relics of airline history. I bring pieces of the collection to life and expand on my other aviation geek tendencies in the section, The Airplane Geek in Me.
I started working for Horizon Air as a ramper (baggage handler) in the summer of 1994 and my career with Alaska Air Group took off. For the next 25 years I'd work as a ticket agent, supervisor and many roles within the sales organization involving 360 degree knowledge of the airline business.
I've flown all over the world on paid and non-rev tickets on airlines from Precision Air in Tanzania to PenAir in Alaska — all kinds of planes, all parts of the plane. I speak fluent airline and still keep up with the industry, so I have connections in this world.
3. Airbnb Host
My friend Zach was an early adopter of Airbnb and suggested I give it a try upon finishing the renovation of my 1908 Victorian home on Capitol Hill in Seattle. I didn't really know anything about Airbnb but set up a listing and threw out the line to see if it'd work.
Five years of hosting exposed me to people from all over the planet — over 1500 groups who've left me almost 600 mostly raving reviews. I've also traveled a bunch as a guest in other Airbnbs.
Hosting visitors from every corner of the world is a lot of work, but also very rewarding. It's travel in reverse, really. The classroom of learning about the world is in my kitchen, chatting over the political structure in Taiwan verses China, or life growing up in Sudan before emigrating to the US.
And the icing on the cake is picking up hints as to what visitors enjoy most about Seattle and the Pacific Northwest. I get to experience little nuggets of perspective from hundreds of new eyes. Not only does this make me a better host, it makes me a better "local" to guide visitors seeking information and inspiration from Kessi World.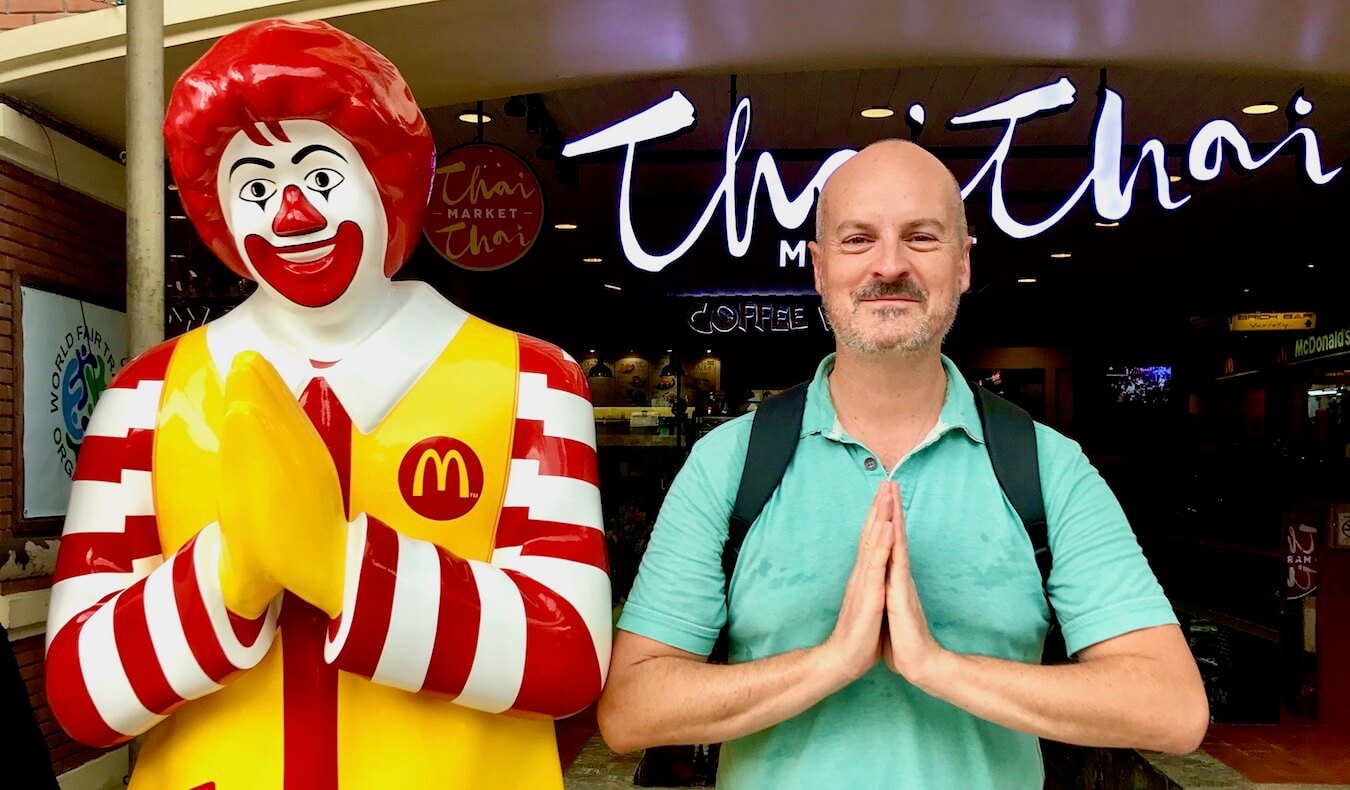 CONTACT ME
Yes indeed, I do want to hear from you. Please send your comments, suggestions or questions to [email protected] and I'll work hard to return your message as soon as possible.