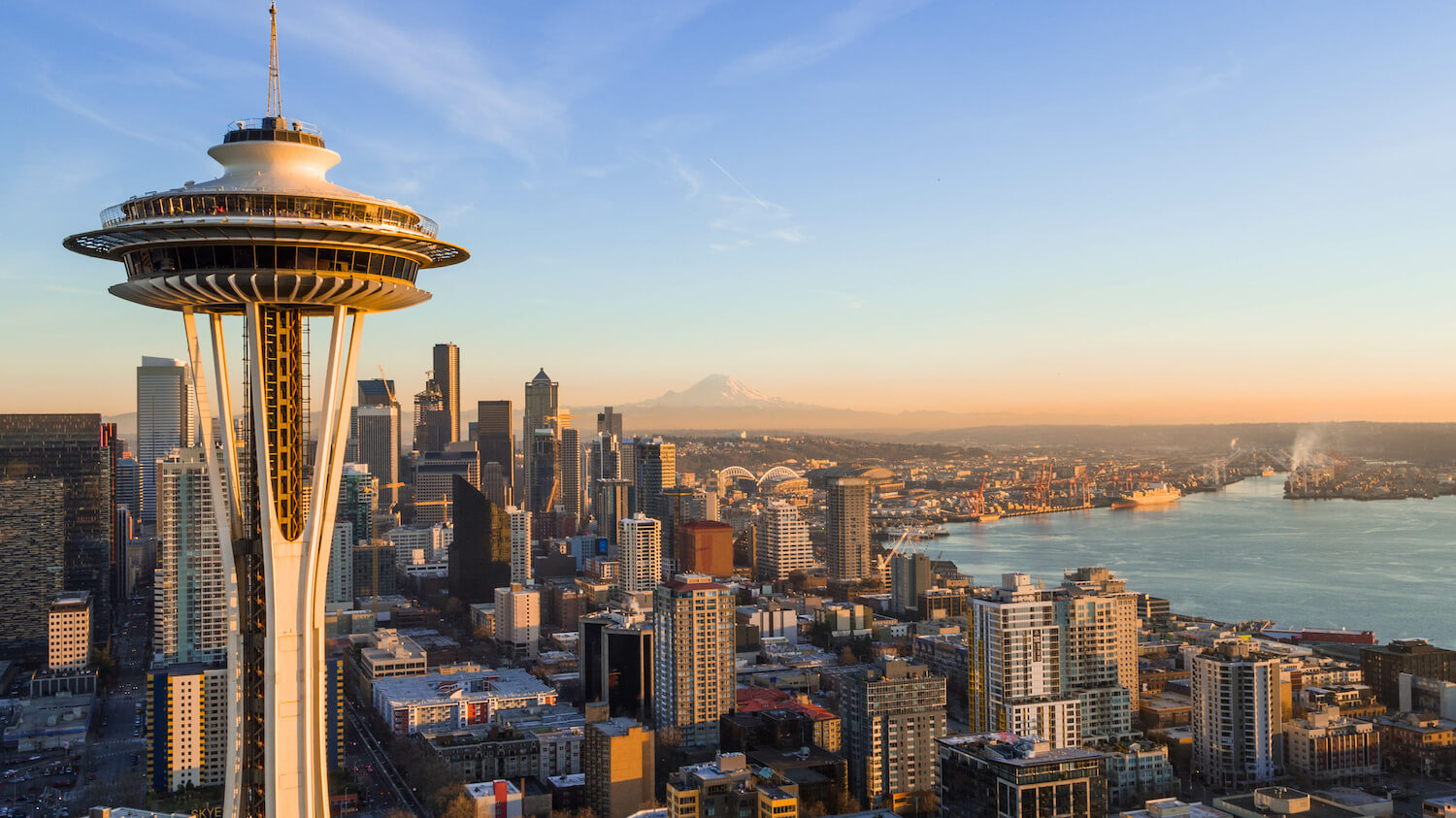 Seattle is a city busting with natural beauty in every direction. Dramatic mountains partner with the flowing Salish Sea to frame in a metropolitan area rich with views and abundant water, seemingly in every direction. The topography adds further texture to the makeup of the city, where steep hills ring nerves of many a manual transmission driver traversing between neighborhoods. The variety of features can make deciding where to stay in Seattle a bit tricky — especially when on a budget.
This article is a sister piece to recently published Superhost pro tips for the best Airbnb experience in Washington, where I share helpful suggestions for finding and booking the best rentals. While hotels are concentrated in the dense tourist zones in and around Downtown Seattle, many other interesting neighborhoods offer options through home sharing that could be just the right fit for your upcoming visit.
Of course, for those of you interested in staying near friends and family, the choice might already be made for you. Still, consider whether or not you want to rent a vehicle — and find parking for said vehicle — and the costs associated with taking an Uber from, say Bellevue to/from Downtown Seattle, verses staying somewhere closer to all the action.
Where to stay Seattle — this article offers a breakdown of the best visitor-friendly neighborhoods in the area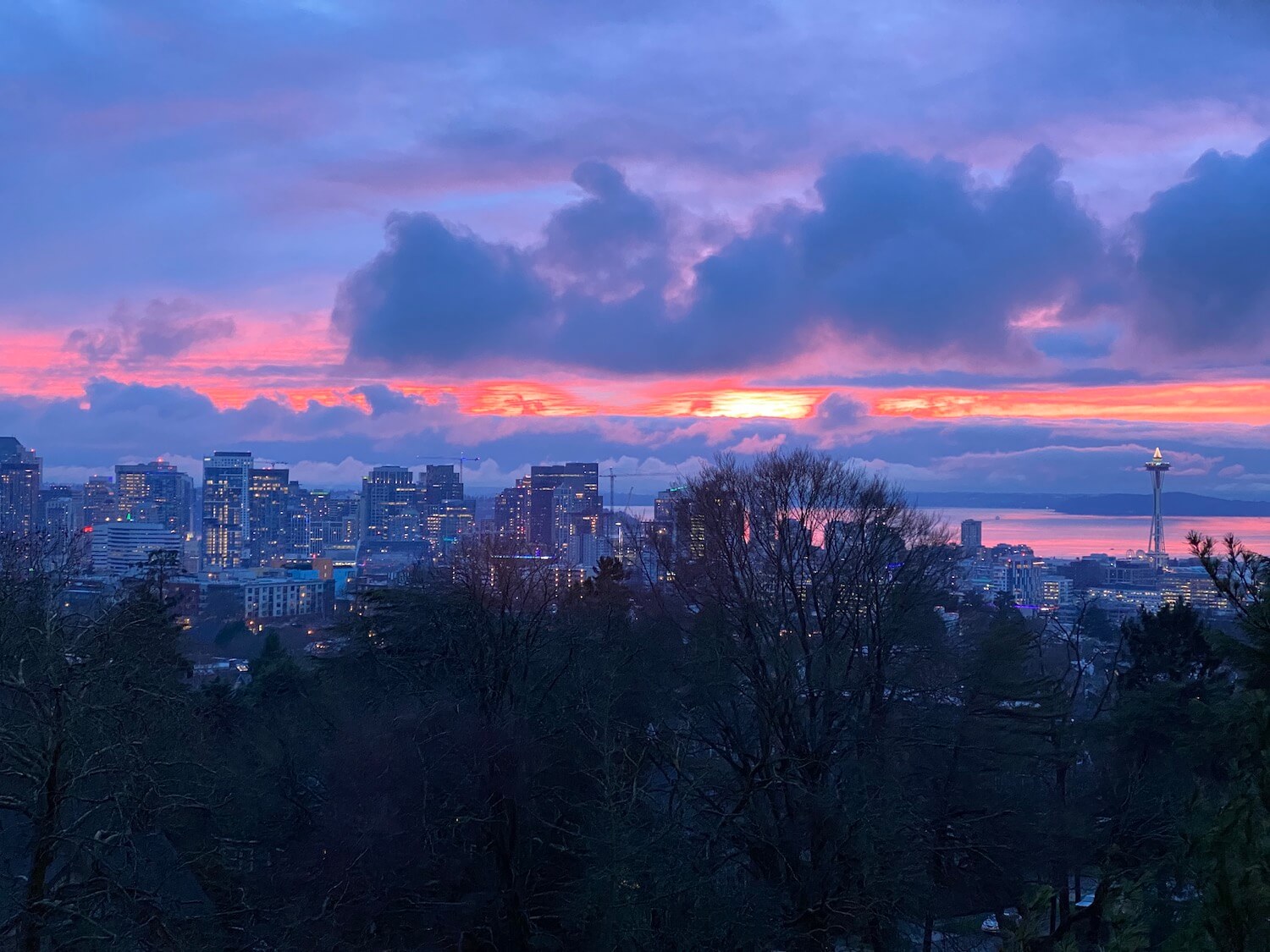 When traveling I often run into curious people who ask where to stay in Seattle. The answer, of course, is that it depends. Since I live on Capitol Hill I might be considered biased when recommending my beautiful tree-lined area focused around green spaces like Volunteer Park — only a 45 minute walk to Pike Place Market in Downtown Seattle.
So, just to keep myself honest, I did a bit of research on seven popular neighborhoods where people stay in Seattle: Downtown, Capitol Hill, Ballard/Freemont, Green Lake/Wallingford, Columbia City, Queen Anne and West Seattle. Since there are always times when staying close to the airport is convenient, the Seattle Tacoma International Airport area is included for relative comparison. I also added in a general category for the East Side of the metro area — places like Bellevue, Kirkland and Redmond, Washington. These areas, along with highlights (like my favorite hotels), are shown on the Google Map below.
I looked up information from Walkscore (which includes public transportation and biking metrics), added a subjective metric around the scenery and attractions (shown as "Things to do" category), and assessed Airbnb rentals to get a relative range for lodging costs.
The average cost for Airbnb rentals are based on an average weekend in May (between high and low seasons in Seattle) for 4 people in two-bedroom units. Central areas around Downtown Seattle (like Capitol Hill and Queen Anne) had the highest average around $216/night (before taxes and fees) and neighborhoods a little further away (like Green Lake and Columbia City) were more around $175/night. The East side came up around $159/night while the airport area has the best deals, around $129/night. Of course, each of the neighborhoods mentioned feature one-off rentals available with outstanding views and amenities (like staying on a floating home) as well as smaller, one-bedroom options — the information below is a general guide.
Please keep in mind that while I used Airbnb information to assess the lodging costs, hotel pricing usually correlates with these numbers, because location is important and a premium is usually placed on convenience. But rates vary, especially in the high season of Summer where the entire Seattle area is at a premium.
Finally, I want to say that I love all of the neighborhoods featured in this list and anyone visiting the Emerald City should check out many of them. This information is meant to offer helpful guidelines for lodging based on my local knowledge combined with the data. The results below should prove helpful when searching for a quality place to stay in Seattle.
| CATEGORY | METRIC |
| --- | --- |
| Walkscore | 90/100 |
| Things to do | ★★★★★ |
| Relative Cost | $$$ |
| Overall Rating | 81/100 |
Downtown Seattle has it all with an outstanding Walkscore reflecting access to all transportation, including Link Light rail from SeaTac Airport, Washington State Ferries (to Bainbridge Island and Bremerton), Amtrak and bus systems. Most of the greatest hits of tourist activities can be found in this area — Pike Place Market, the Seattle Wheel, Pioneer Square Underground tours and the Space Needle — making a lodging location in this area ideal. The superior location can sometimes mean paying a bit of premium, but for first time visitors to the area I think it's worth it to be so central. Other considerations include possible noise at night (depending on location) and some people get uncomfortable with the transient population — who are normally harmless.
Capitol Hill
| CATEGORY | METRIC |
| --- | --- |
| Walkscore | 86/100 |
| Things to do | ★★★★★ |
| Relative Cost | $$$ |
| Overall Rating | 79/100 |
Capitol Hill is a close-in neighborhood with great Walkscores that reflect access to Link Light Rail, abundant food and beverage options, shopping and culture. The area between Pike and Pine streets was the location of the historic CHOP (Capitol Hill Occupied Protest) in Summer, 2020 and still maintains the giant "Black Lives Matter" letters painted on the street. This is my neighborhood and I appreciate the eclectic vibe of the street art that fits in with an edgy culture that hosts some of the best nightlife in the city — including the core of of Seattle's LGBTQ community. Nature abounds here, with stately Volunteer Park, walkable tree-lined streets and sweeping views of the Seattle skyline, including the Space Needle. Capitol Hill is a popular place for young people to live, which can drive up the price for lodging, which is reflected in the overall score above. There are a few smaller guest houses, as well as the Silver Cloud Inn on Broadway, but otherwise Airbnb's are the best option in this vibrant neighborhood.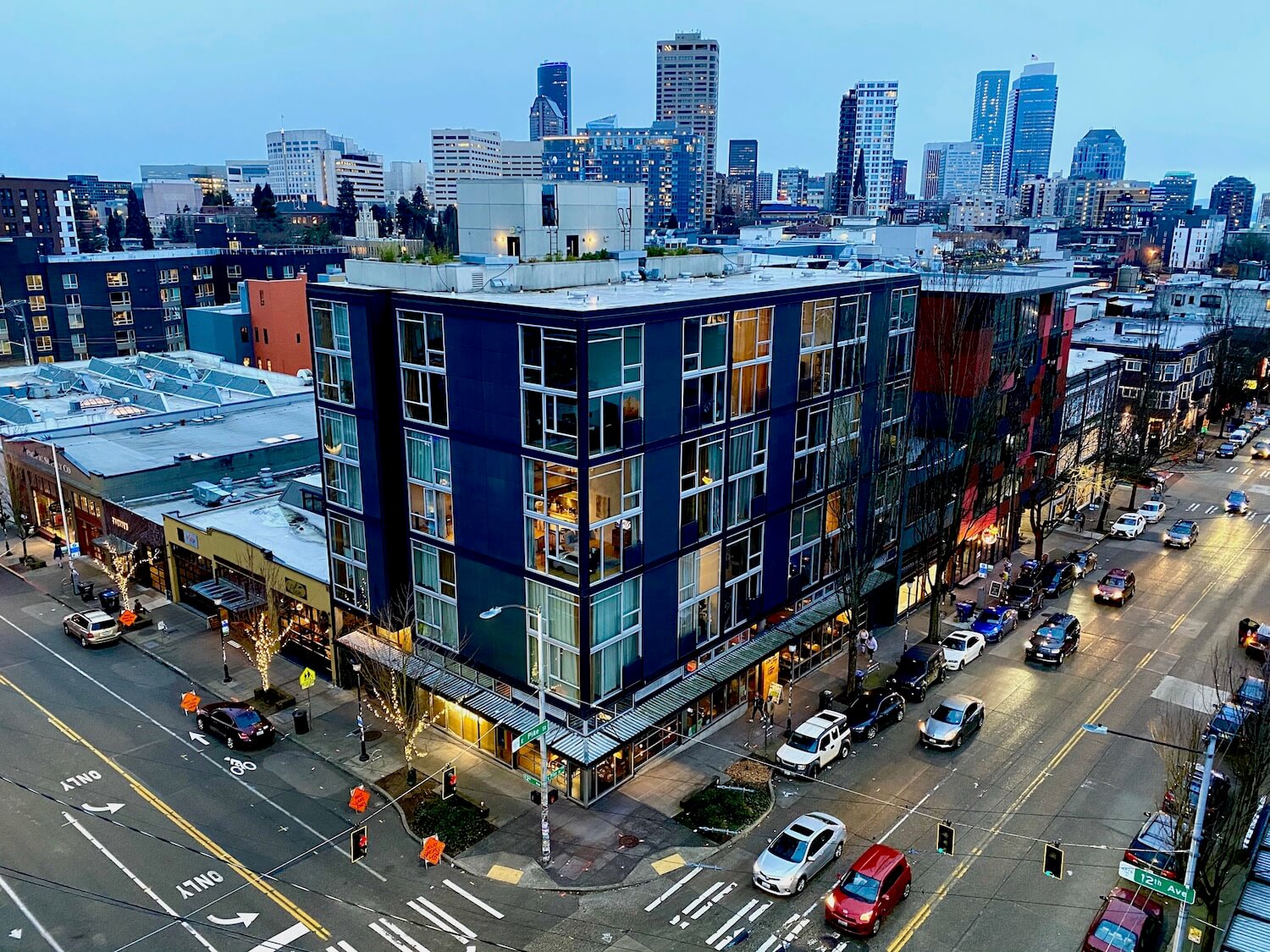 Ballard neighborhood
| CATEGORY | METRIC |
| --- | --- |
| Walkscore | 77/100 |
| Things to do | ★★★★ |
| Relative Cost | $$ |
| Overall Rating | 76/100 |
Ballard was founded by Scandinavian immigrants focused on fishing and retains elements of this history today along with recent inroads revitalizing the food and bar scene. Busy Salmon Bay and popular attractions like the Ballard Locks nod to the economic drivers of the fishery industry — with entire fleets of Alaska fishing vessels based here in the off season. Mixed with the stacks of worn crab traps is a fresh, young vibe breathing energy into local breweries and small scale workout gyms. There's even a new Tesla Supercharger station here. Just a quick leap East provides Quirky Freemont, with the Troll under the Bridge and Gasworks Park on the North shore of Lake Union. Wander West to walk the pebble beach of Golden Gardens, which is a great venue to watch the sun set over the Olympic Mountains. Lodging prices reflect the off-the-beaten-path feel here, but beware, the abundance of water creates traffic headaches and transit out of this area can feel frustratingly complicated.
Green Lake / Wallingford neighborhoods
| CATEGORY | METRIC |
| --- | --- |
| Walkscore | 75/100 |
| Things to do | ★★★ |
| Relative Cost | $$ |
| Overall Rating | 67/100 |
Green Lake and Wallingford both have an awesome neighborhood feel. Wallingford has a fun strip of commerce that features such iconic places like Dick's Drive-In, while Green Lake's shining star is the circular lake popular with locals out for a run or stroll. There are plenty of fun restaurants and bars and a young family vibe, albeit services feel a bit more spread out. The Woodland Park Zoo as well as the Rose Garden are nearby attractions just a stone's throw from the iconic lake. Since this is getting a little further away from the central part of the city, better pricing deals can be found but keep in mind the tradeoff is that a rental car is all but required and parking sucks. Since this area is adjacent to Interstate 5, it's relatively easy to get in and out of the city outside of commuter hours.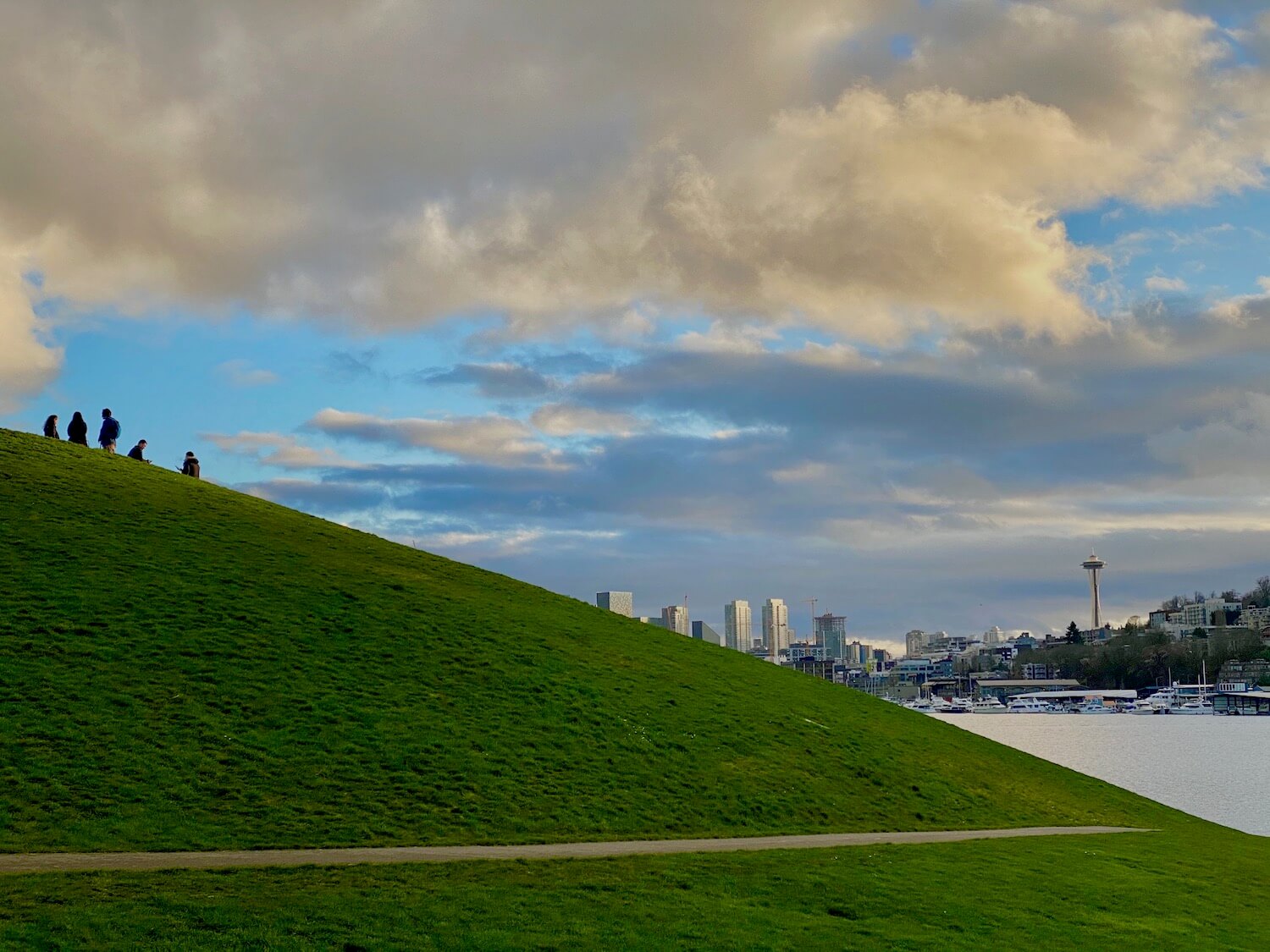 Columbia City — Seattle's South side
| CATEGORY | METRIC |
| --- | --- |
| Walkscore | 70/100 |
| Things to do | ★★★ |
| Relative Cost | $$ |
| Overall Rating | 65/100 |
Columbia City, a neighborhood in the South end of Seattle, offers a cohesive town-within-a-city feel. The area sits on the Link Light Rail line about halfway between Downtown Seattle and Seatac Airport, adding to the relatively strong Walkscore. The multicultural neighborhood serves up all sorts of diverse cuisine and the Main Street along Rainier Avenue showcases live music, locally owned businesses, and bright community art. Not far away is Genesse Park and the peaceful Lake Washington Drive, which follows a shoreline green space open for strolls, picnicking and beaches for Summer fun. While there are not as many lodging options here relative to other parts of the city, there are plenty of Airbnb offerings — some with great views.
| CATEGORY | METRIC |
| --- | --- |
| Walkscore | 62/100 |
| Things to do | ★★★★ |
| Relative Cost | $$$ |
| Overall Rating | 62/100 |
Some of the best views of the skyline of Seattle come from perches that can feel like you're on top of the world — in the upscale Queen Anne neighborhood. The area officially starts a few blocks uphill from Seattle Center, where a number of hotels exist, in an often snarled traffic zone, along with other services. But once on top of the striking hill, the Walkscore and attractions diminish amongst a decidedly residential part of town. While the hotels that crowd around the Seattle Center don't offer particularly inspiring scenery, there are some Airbnbs with breathtaking views and high-end amenities. Overall, Queen Anne pricing is relatively high and unless there is a great view in the picture, this is an average location when considering where to stay in Seattle.
West Seattle area, including Alki Beach
| CATEGORY | METRIC |
| --- | --- |
| Walkscore | 51/100 |
| Things to do | ★★★ |
| Relative Cost | $$ |
| Overall Rating | 58/100 |
I love West Seattle so much I wrote an article, the best things to do in West Seattle, including Alki Beach, dedicated to all the ways to enjoy this peninsula. Alki Beach is fantastic year-round with breathtaking views of the skyline of Seattle, Salish Sea and Olympic Mountains. Similar to Queen Anne, with the right water view, a stay here can be fantastic. There aren't many hotels but Airbnb options can be very affordable, making the neighborhood a great option if staying near friends and family. While reasonably close to Seatac Airport, West Seattle is cut off from the rest of the area by beautiful and abundant water. The arterial connection to the rest of the city, the West Seattle Bridge, is closed for construction, sealing off this whole quadrant of the city to side streets. While there is a water taxi (foot traffic only) to Downtown Seattle, you'll need a car and it won't be enjoyable leaving this part of town to go anywhere. Unless the plan is to enjoy all your time on Alki Beach, wait for the bridge to get fixed.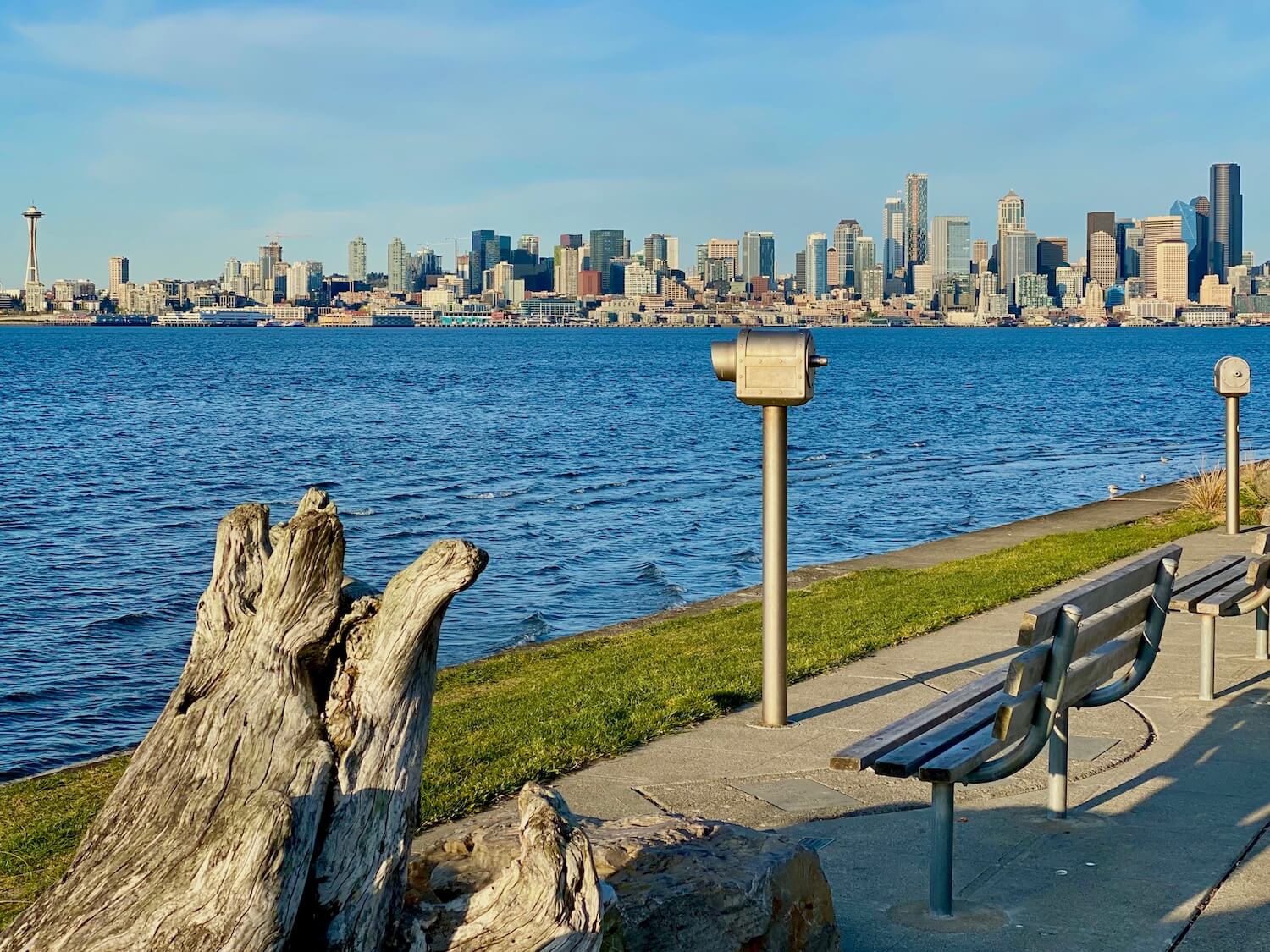 Seattle Tacoma International Airport area
| CATEGORY | METRIC |
| --- | --- |
| Walkscore | 38/100 |
| Things to do | ★ |
| Relative Cost | $ |
| Overall Rating | 45/100 |
Like in many cities, Seatac's airport is located in an unsavory part of town with limited services, including food and beverage, and access to natural places. A vehicle is all but mandatory unless staying near the Link Light Rail station, which can whisk you to Downtown Seattle in about 40 minutes (and $3.00 during peak time). The Seatac Hilton is located right across the street via a foot bridge, making it my favorite airport hotel. The Doubletree is a runner up because it is still possible to walk to the terminal from the hotel and there are a few walkable food options nearby. Depending on time of year, pricing to fit all budgets are available.
The East Side of the Seattle metropolitan area — Bellevue, Kirkland and Redmond, Washington
| CATEGORY | METRIC |
| --- | --- |
| Walkscore | 41/100 |
| Things to do | ★★ |
| Relative Cost | $$ |
| Overall Rating | 47/100 |
The communities East of Lake Washington are centered around the prosperity of Microsoft and other companies that sprang up around the tech giant over the years. There is an interesting diversity here. While downtown Bellevue is busy with food, drink and shopping and there are some beautiful parks, like Bellevue Botanical Gardens, this is not a very walk-friendly area so a rental vehicle is required. First-time visitors to the area might also feel disconnected from the Seattle experience. This being said, pricing can be fairly competitive here, depending on the patterns of business travel and time of year.
If planning to spend time in Seattle then consider the tradeoff of driving (or a $50 Uber ride) into the City Center and paying for parking — not to mention sometimes wading through traffic. On the other hand, Bellevue, Kirkland and Redmond are closer to the Eastern regions around nature — hikes, wine tasting at Woodinville, skiing and visiting the Microsoft campus — making access to these types of activities (with a car) more convenient.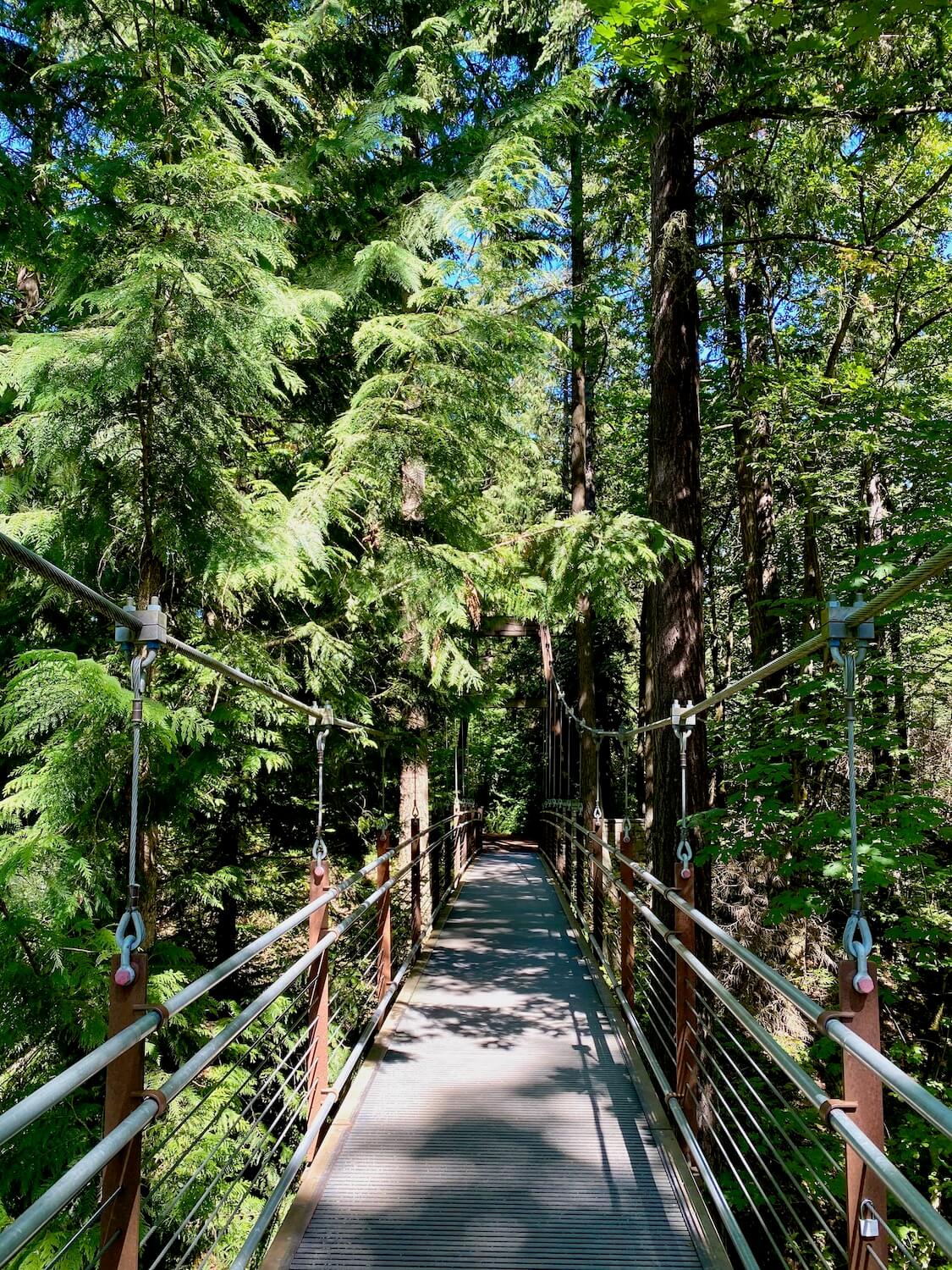 Overall, there are many options for a great place to stay in the Seattle area
Seattle has wonderful neighborhoods that offer unique experiences, food and drink, access to nature, and lodging options. This review of where to stay in Seattle should help in planning your next visit to the Emerald City. If you have any questions please reach out to me via social media (or [email protected]) — I love to help. Also, I continue to update my suggestions of Airbnb options in Seattle that are listed below. If the time is right and you book using the widget below, I may earn a small fee (at no extra cost to you) that helps offset the expenses to provide content like this on the Kessi World site. Enjoy your travel planning and visit to Seattle!