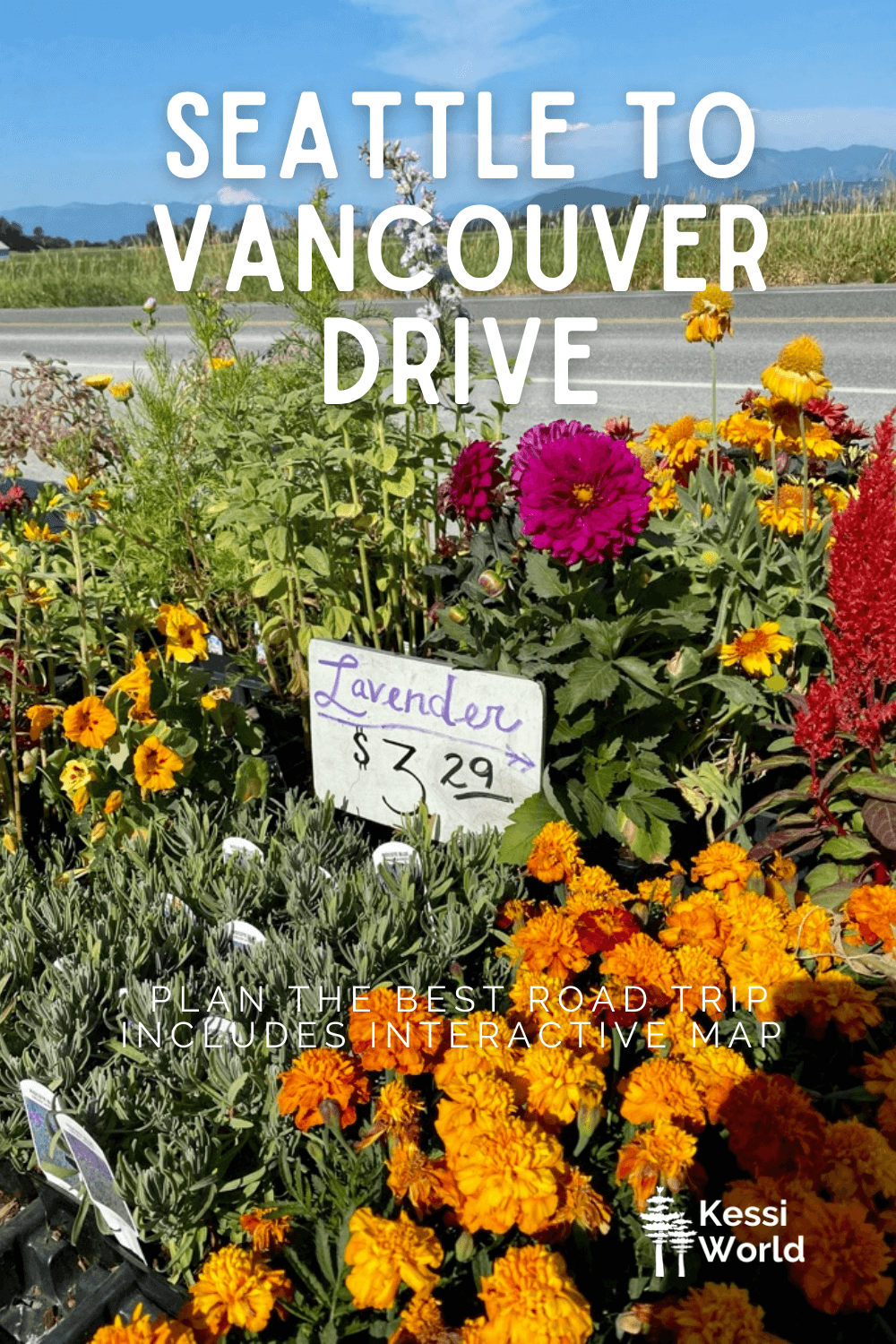 This wonderland we call the Pacific Northwest is a region with vast beauty and variety that encompasses two countries and several states — depending upon who you ask. Regardless of semantics and despite the political border, we blend together in commerce, history, spectacular natural beauty, and fantastic itineraries for visitors — whether you're returning or exploring for the first time. Even locals who've made this drive countless times appreciate fresh perspectives. Believing the joy lies in the journey, I've designed this article to inspire ways to make your Seattle to Vancouver drive as enjoyable, interesting, and scenic as possible.
Anyone looking at a map will note there's really only one major highway connecting Vancouver with Seattle — so how hard can it be? True, you can just jump on Interstate 5 and slog your way North. But if you're looking to be more mindful in this journey and experience connection — especially with native culture and nature — read on for great suggestions that are unique and easy to customize.
Just to be clear, there are two Vancouvers in the Pacific Northwest. This article is all about the drive between Seattle and Vancouver, Canada. If you're looking for the Vancouver in Washington State, then check out a sister article, Seattle to Portland drive — a road trip planner to make the day unique.
Use this article to plan a unique Seattle to Vancouver drive — including information for crossing the US/Canada border
Be sure to read through to the bottom of this article, where I've included a detailed map of all my favorite stops on the Seattle to Vancouver drive. It's interactive so play around with it and don't forget to save it for use along the way. If by chance you're considering taking the train between Seattle and Vancouver, I have a separate post for that as well, Train between Seattle and Vancouver. Note that Amtrak service is still suspended between Seattle and Vancouver.
This article is meant to offer you a menu of options to make the drive more scenic and interesting. To make all the stops along the way the time commitment is about 7-8 hours (or a whole day) versus a 2.5 hour nonstop (border wait times vary).
Finally, while I tell the story from the Northbound (Seattle to Vancouver) perspective, all the highlights can also be enjoyed in the reverse, Vancouver to Seattle drive.
Table of Contents — Seattle to Vancouver drive
Interstate 5 and when to make the Seattle to Vancouver drive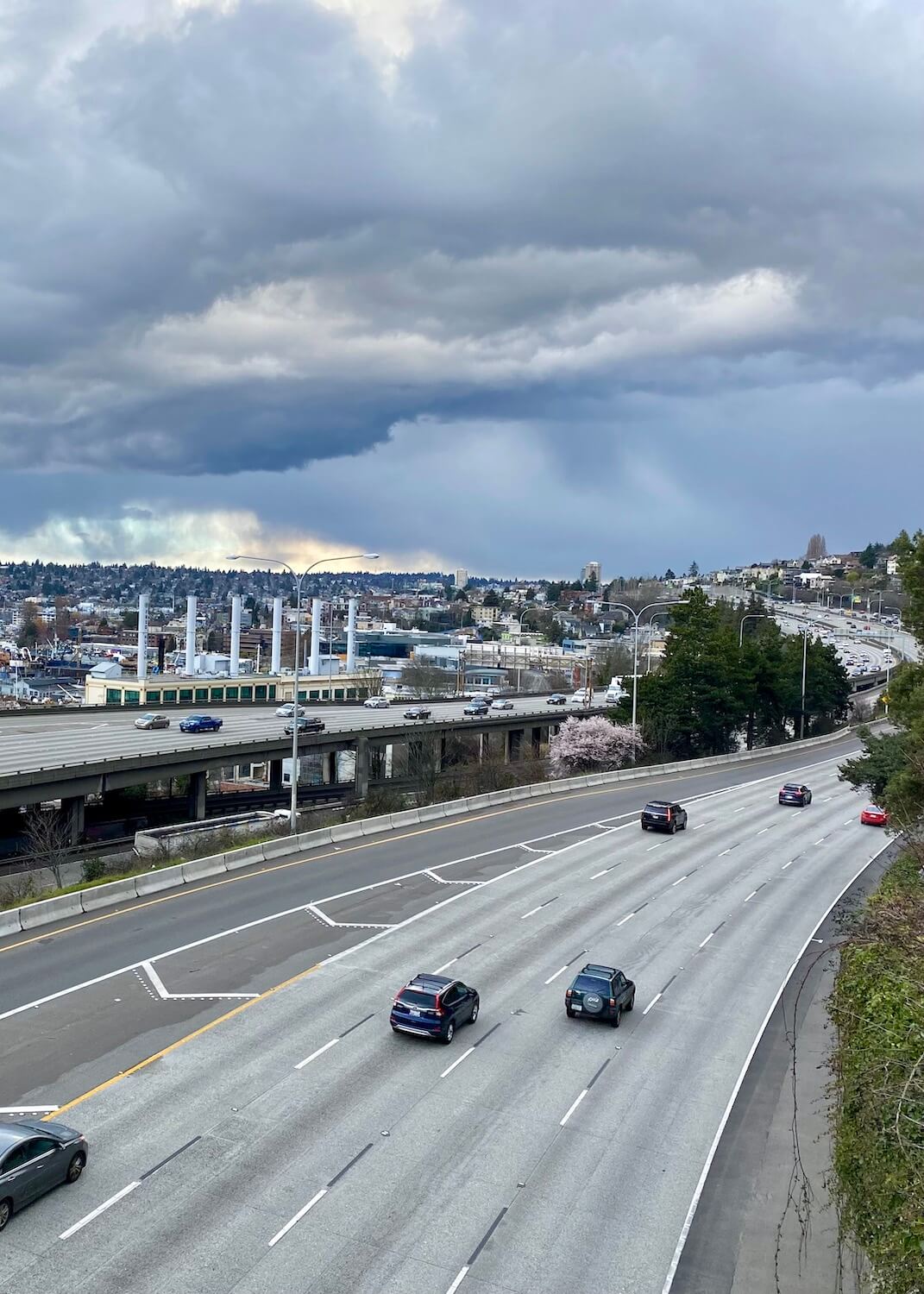 Outside the large metro areas, the Pacific Northwest is a sparsely populated area of the US and Canada, and as a result, there are not a lot of highways between the main cities. After Interstate 5 (which becomes Highway 99 in Canada), the options consist of sleepy country roads.
There are two additional scenic options that represent the best of the Pacific Northwest but obviously require more time resources — including a visit to Victoria, BC, or the journey around the Olympic Peninsula (also via Victoria).
Since all the traffic between the two countries, including many trucking lines, funnels through two main border crossings, it is important to consider when to cross the border. Weekend travel between Seattle and Vancouver peaks on Friday and Sunday afternoons in either direction. Early mornings or late nights tend to be wide open.
The greater Seattle metro area has normal commuter traffic inbound/Southbound to the city between 7-10 AM and both inbound and outbound/Northbound between 3-7 PM — avoid leaving or arriving around these time bands. Similar advice can be taken for Vancouver, especially because Highway 99 goes through a lot of suburb-like areas that can get snarled up with traffic lights.
The portion of the highway between Everett (the last main suburb of Seattle) and Blaine (just South of the US/Canada border in Washington) moves along well most times of the day.
The museums and shops highlighted on this itinerary are open during regular business hours. Some restaurants and attractions don't have updated information listed online, and a number of businesses are closed mid-week. Call ahead for anything that is a "can't miss" on the list — just to be sure.
Now… let's get going on our Seattle to Vancouver drive!
This article will zero in on options closer to the main Interstate 5 since these detours add only a few hours to the trip. The stops along the way between Seattle and Vancouver are listed from a Northbound perspective, but just reverse if traveling South from Vancouver to Seattle. The interactive map at the end of this article shows the route described as well as my favorite stopping points along the way.
Boeing Future of Flight
30 minutes from Seattle, 29 miles
It's time to say goodbye to Seattle and journey North. Early morning is my favorite time to leave the city because the traffic is easy Northbound and the scenery is more likely to "pop" along the horizon. The Cascade Mountains, including Mt. Baker, are gorgeous in their command of the skyline that rolls down to green foothills, and eventually fertile green farmland on the Skagit Valley floor.
Only a 30-minute breeze outside of Seattle, in Everett, Washington, Boeing's largest plant and one of the largest buildings in the world continues churning out widebody aircraft. Take Exit #182 and follow signs (about 6 miles) to the Boeing Future of Flight. Although, at the time of this writing (August 2021) the factory tour is closed indefinitely, the Aviation Center features fascinating exhibits especially provocative for aviation-minded folks. Plus, the Sky Deck offers a fun way to take in the broad view of the factory and busy runway.
At the time of this writing (August 2021), the Flight Center is closed on Tuesday and Wednesday and otherwise open between 9:30 AM – 5 PM. Adult tickets are $12
Hibulb Cultural Center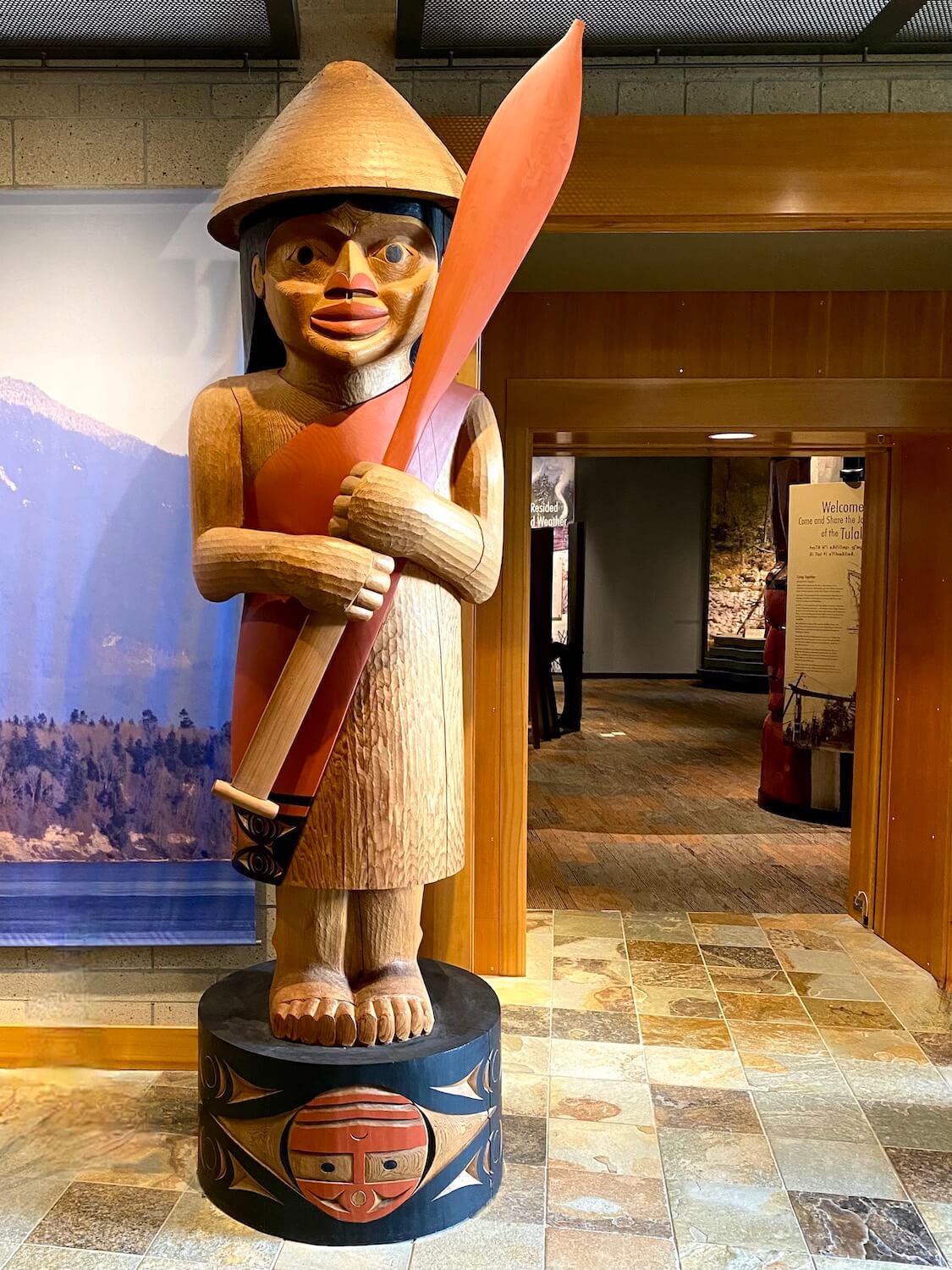 40 minutes from Seattle, 35 miles
Just a few more miles up the highway is the Tulalip Indian Reservation, which includes a variety of operations centering around Quil Ceda — including the Hibulb Cultural Center and Natural History Preserve (photo shown above). The stop is essential for anyone wanting to push to develop a better understanding of the people of the land, before and during colonization by European settlers. You can also learn more by visiting the official website of the Tulalip Tribes.
The watershed 1855 Point Elliott Treaty, signed near present-day Mukilteo, Washington, drastically reduced Salish tribal lands. It was negotiated using about 300 Chinook Jargon words — which made nuances unclear to many of the signatories, who mostly spoke versions of Lushootseed (a completely different language).
The Snohomish, Skykomish, Snoqualmie, and other ally tribes were combined into the area that now makes up the Tulalip Indian Reservation — just north of Everett, Washington near Marysville.
With the motto "So we can remember," the living museum offers an important perspective, from the Indian point of view, into the fold. The exhibits are well-curated and great for visitors of all ages. Start in the simulated longhouse for an overview film and then work through the main part of the museum — which highlights the importance of cedar and salmon and the family and spiritual structures of tribal life. The conversation feels engaging, rich with detail, and amazingly comprehensive.
At the time of this writing (August 2021) adult admission is $10 (check other rates on the site). The museum is closed on Mondays and open until 5 PM the rest of the week.
Explore the Skagit Valley
The Skagit Valley is an area about an hour North of Seattle known for fertile farmland and beautiful views. If you're lucky enough to make the Seattle to Vancouver drive around April, you can enjoy the Skagit Valley Tulip Festival in full bloom. Acres upon acres of flowers push their array of colors and textures for the world to see. And the world does see — people come from all over to take in the inspiring views.
No matter the time of year, this agricultural region makes for a great stop — roughly halfway along the journey. Since there are many iterations to the options, here are a few ideas based on your time.
Skagit Valley — the quick stop (an hour including food)
One hour from Seattle, 62 miles
The best way to get in a quick stop is to exit at Mt. Vernon (Exit #226), which is intertwined with Interstate 5, for a stretch and services. Follow signs to the town center, park the vehicle, and wander through the charming downtown on foot. Be sure to find the Skagit River and stroll on the boardwalk. There is a quality Co-Op for picnic supplies or consider one of my two favorite places for food: Calico Cupboard and Shambala Ancient Grain Bakery and Bistro. Shambala, in particular, offers gluten-free options and is very veg/vegan friendly.
Spend a few hours in the Skagit Valley
1:15 hours from Seattle, 67 miles
Northbound, exit in Conway (#221) and wind along a country road to Snow Goose Produce, a fun farm stand on steroids. They sell everything from delicious ice cream to candles to baskets — and of course, seasonal produce too. Their position hugging the road, with plenty of parking, makes it an easy stop.
Continue on the country roads to La Conner, Washington. You'll find a little something for everyone in this pioneer town peacefully situated along the Swinomish Channel. All my favorites are pinned on the interactive map below, but I've also written a more in-depth article, La Conner, Washington — the best of the Skagit Valley. If it's tulip season (April-May) head over to Roozengaarde, but otherwise, follow signs to rejoin Interstate 5 North at Exit #230 (For the Southbound version exit at #230 and rejoin at Exit #221).
Add-on option — play along the Salish Sea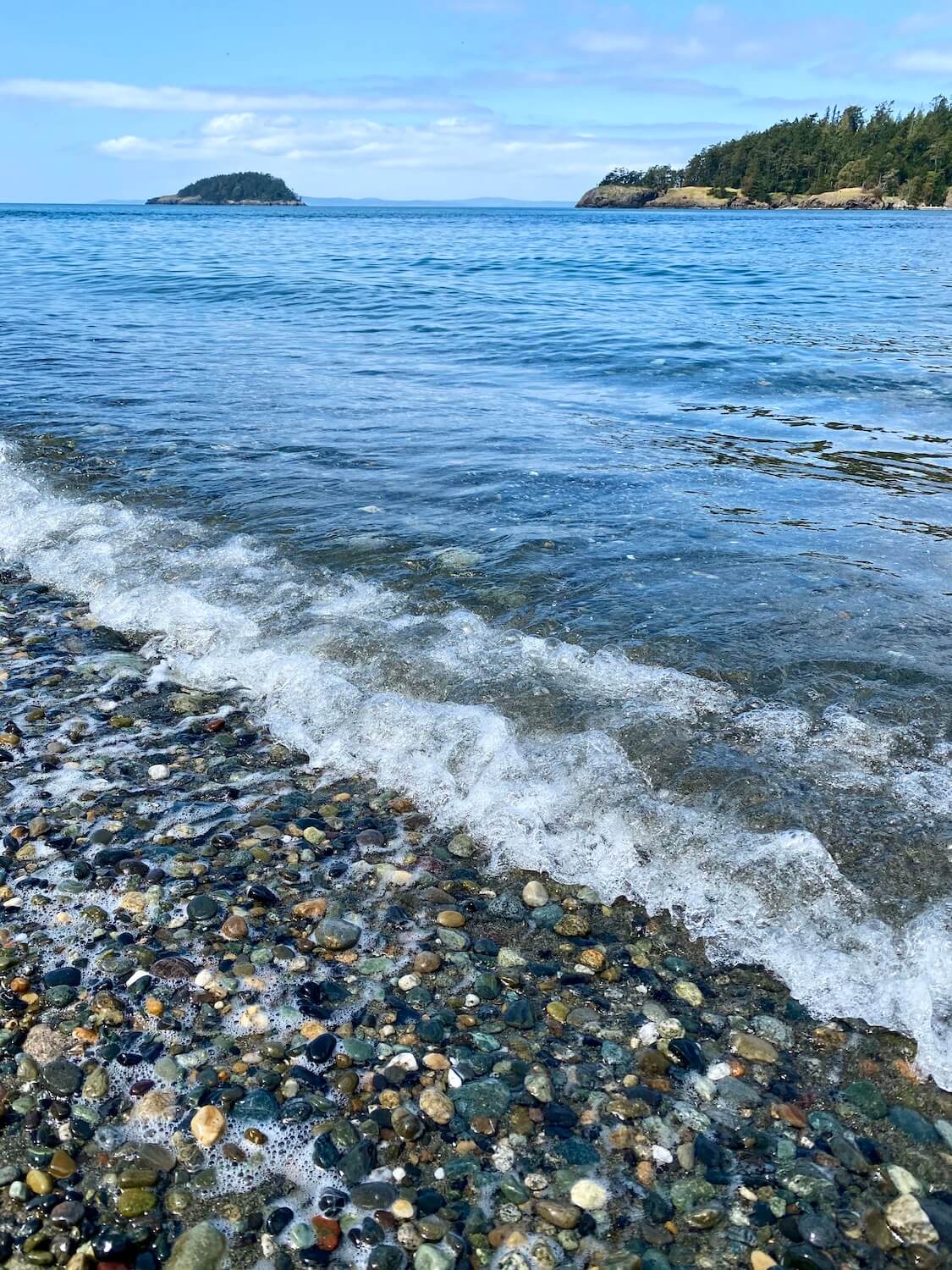 La Conner is the gateway to areas further West that follow the wavy coastline of the Salish Sea — including islands. While it'll add a lot more time to your Seattle to Vancouver drive, it might be worth it to explore Whidbey Island, which is also home to iconic Deception Pass State Park. It's even possible to park the car in Anacortes and jump on the ferry (as a foot passenger) for a whale watching trip in the San Juan Islands. I say foot passenger because driving your car onto the ferry is expensive and takes advanced planning. If you're interested in more specific information on this, check out my article about the Washington State Ferry System.
These options are truly special connections with the natural world and especially make sense if your itinerary can expand to allow overnighting in this region. I've written several articles that can provide additional information for planning more involved play in the Salish Sea:
Oysters along the Salish Sea — Highway 11 detour (shown on interactive map)
Edison, Washington
1:15 hours from Seattle, 74 miles
The next adventure is a great one that involves a choice — stick to Interstate 5 or take the road less traveled along the forested seaside Highway 11. If the answer is yes, you want to connect with more nature, remove yourself from I-5 at Exit #231 and follow bucolic country roads North to Edison, Washington, population 147. The hamlet clings to Edison Slough, an inlet of the Salish Sea, where tides flow twice a day amongst the muddy banks lined with seagrass. This farming community is home to Smith & Valley Gallery and cabinet makers, a few antique shops, and some delicious food options.
Grab some fun nibbles at Slough Food and baked goods from Breadfarm. While Slough Food appears to be just a liquor store selling delicate provisions to top an upscale picnic basket, venture further toward the back porch to find a table nestled amongst the seagrass lining the Edison Slough. The people here are friendly and the simple menu items are perfect to curb mid-journey hunger pangs.
Taylor Shellfish — Samish Farm
1:20 hours from Seattle, 77 miles
It won't take too long to explore the main street of this cute town. Continue up Highway 11 to seaside oasis Taylor Shellfish for oysters on the bay. This is their Samish farm — a working processing plant — so be prepared for an unpolished experience that feels just as raw as the variety of delish shellfish. They have a great caesar salad and ceviche to compliment your oysters, and they also serve beer and wine. On a sunny afternoon, it's really hard to beat the simplicity of an amazing view with the freshest seafood. This is always a stop with my out-of-town guests (who eat shellfish). At the time of this writing (August 2021) they are open from noon to sunset, daily.
Larrabee State Park
1:25 hours from Seattle, 79 miles
From Taylor Shellfish push North a few more miles along a thick canopy of evergreen and maple until arriving at Larrabee State Park — Washington State's first park. This is a particularly stunning drive amongst the Autumn leaves. Larrabee seems to have a little piece of nature for everyone. Bumble along a rocky shore that could easily be in Maine. Watch outdoor enthusiasts drop a paddleboard or kayak in the water at the nearby boat launch. View the San Juan Islands from a soft pebble beach as slippery seaweed flops onto dry land. On the other side of the highway, the Chuckanut Mountains await with only uphill options to pristine lakes surrounded by dense fir forest. The hike to Fragrance Lake is about 5 miles round-trip and challenging enough to get the blood flowing.
Continue on North to connect with Interstate 5 or make a stop in Fairhaven, mentioned next.
Fairhaven — old time Bellingham
1:30 hours from Seattle, 86 miles
Fairhaven is on the South end of Bellingham. The neighborhood was once its own city but now is a historic district on the National Register of Historic Places with 14 buildings of primary historical significance. If you're not combining this with the Highway 11 adventure (mentioned above), take Exit #250 from I-5 (in either direction) and park in the heart of this enclave of Victorian-inspired buildings.
Village Books is a great place to investigate and Evolve Chocolate + Cafe, upstairs, offers a great menu of farm-to-table items. I also enjoy the food at Avenue Bread, a local chain with a few other locations. Otherwise, a wander through these streets offers a variety of food and beverages, shopping, and history.
A few blocks away on the Salish Sea, jump onto S Bay Trail, which is a dock-turned walking trail suspended above the water. The views are fantastic and the walk leads to Woods Coffee, a cafe with pick-me-ups as delicious as the setting — perched on some rocks directly above gentle waves lapping in from the sea. There is parking here, but it seems to be congested most of the time, so I recommend walking.
Whatcom Falls isn't too far from this area, and I've marked some other options closer to Downtown Bellingham on the interactive map below.
Driving across the United States/Canada border
1:45 hours from Seattle, 111 miles
The US/Canada land border opened for travel for United States passport holders (or permanent residents) on August 9, 2021. Until at least August 21, 2021, Canadian passport holders are still not allowed to enter the United States via land borders for non-essential travel. Since policies are changing rapidly, be sure to check for updated guidance as well as specific requirements for border crossings. Here are some helpful resources:
First of all, to monitor the lines at the border on the US side, I recommend the Washington State Department of Transportation app (photo shown below). The app provides great real-time information about the ferry system, Amtrak, and up-to-date coverage of queues at the three main places to cross the border in Western Washington/British Columbia. The Canadian version (for the Southbound journey) can be downloaded from this site: BWT.CBP.Gov.
The current process to cross the land border from the United States to Canada (in addition to the normal immigration and customs inspections) requires these steps:
Obtain a COVID test and documentation for a negative result within 72 hours of crossing the US/Canadian land border.
Download the app from ArriveCAN ahead of time (photo shown below). Upload a photo of vaccination card and outline your plan for quarantine (in case your request to be exempt from the 3-day hotel quarantine is rejected at the border). The app also requires selecting a specific border crossing and time band, so think about this ahead of time. The two most common crossings are the Peace Arch (Interstate 5) and Pacific Highway #543.
At the border there'll be different lanes, depending on type of vehicle and crossing. Nexus is an express program for those regularly transiting the border, similar to Global Entry but not the same. Canada doesn't recognize Gloabl Entry, so without a Nexus membership use the general lanes. Since Global Entry is a US platform, both Nexus and Global Entry holders can use Nexus lanes on the Southbound crossing from Canada to the United States.
Once at the border, show proof of a recent negative COVID test and proceed through immigration and customs, where they will view and process your information uploaded via the ArriveCAN app. US citizens are required to have a valid passport to drive into Canada.
Pull into a tent for self-administered COVID testing. You'll need to register for your test on LifeLabs, the vendor facilitating the test at Washington State / British Columbia borders (not all Canadian borders use this company). This entire process at the border can take about thirty minutes — longer if there is a backlog of vehicles.
There is free wifi at the border in case cell service isn't available, but you'll need a device of some kind with access to the web in order to complete the paperwork.
Welcome to Canada! Test results return via LifeLabs contact within three days.
There is no COVID testing protocol for US passport holders and permanent residents crossing the land border from Canada to the United States (for your return trip).
The final stretch — the United States/Canada border to Vancouver
2:35 hours from Seattle, 143 miles
Interstate 5 converts to Highway 99 in Canada and the signs are intuitive to venture into Vancouver. A few miles up the road The Shops at Morgan Crossing can be a place to stop for services, including a Restoration Hardware outlet, among other things.
The rest of the way into Vancouver involves suburban roadways and a barrage of traffic lights through residential neighborhoods. I don't love this part of the trip and work as hard as possible to push through to the city. One place that has good food in a great location is Milltown Bar & Grill in Marpole, just right over the Richmond Bridge. But then, if you've come that far, why not wait to get settled in the city and find just the right grub?
Seattle to Vancouver drive — a day trip of unique detours
The drive between Seattle and Vancouver doesn't have to be a slog, and these hints make for a unique, fun day exploring local areas along the route. Get an early start, be open to the possibilities and enjoy plenty of stops and food along the way. All in, the meandering of this complete itinerary could take up an entire day, and is well worth it to enjoy these diverse options. Now get out there and road trip!
Interactive Map — Seattle to Vancouver drive