Gardens in Seattle — the 18 best places to go into your own nature
Find your own connection to nature in these 18 best gardens in Seattle and around the Salish Sea — from a Pacific Northwest local. Includes interactive map.
Seattle has been my home for over ten years, and in that time I've explored just about every corner of the Emerald City and areas around the Salish Sea. The pandemic offered me a gift of anchoring down and getting even more familiar with the open green spaces in our beautiful part of the world. I've always had a special connection to nature, but my mystic heart opened even further to the wonderful gardens in Seattle — during what was otherwise a very challenging moment in recent history.
This list includes 18 of my favorites in the Seattle, Washington area, which I consider anything in the greater Salish Sea region. They are listed in order of distance from downtown Seattle.
Gardens in Seattle — Table of Contents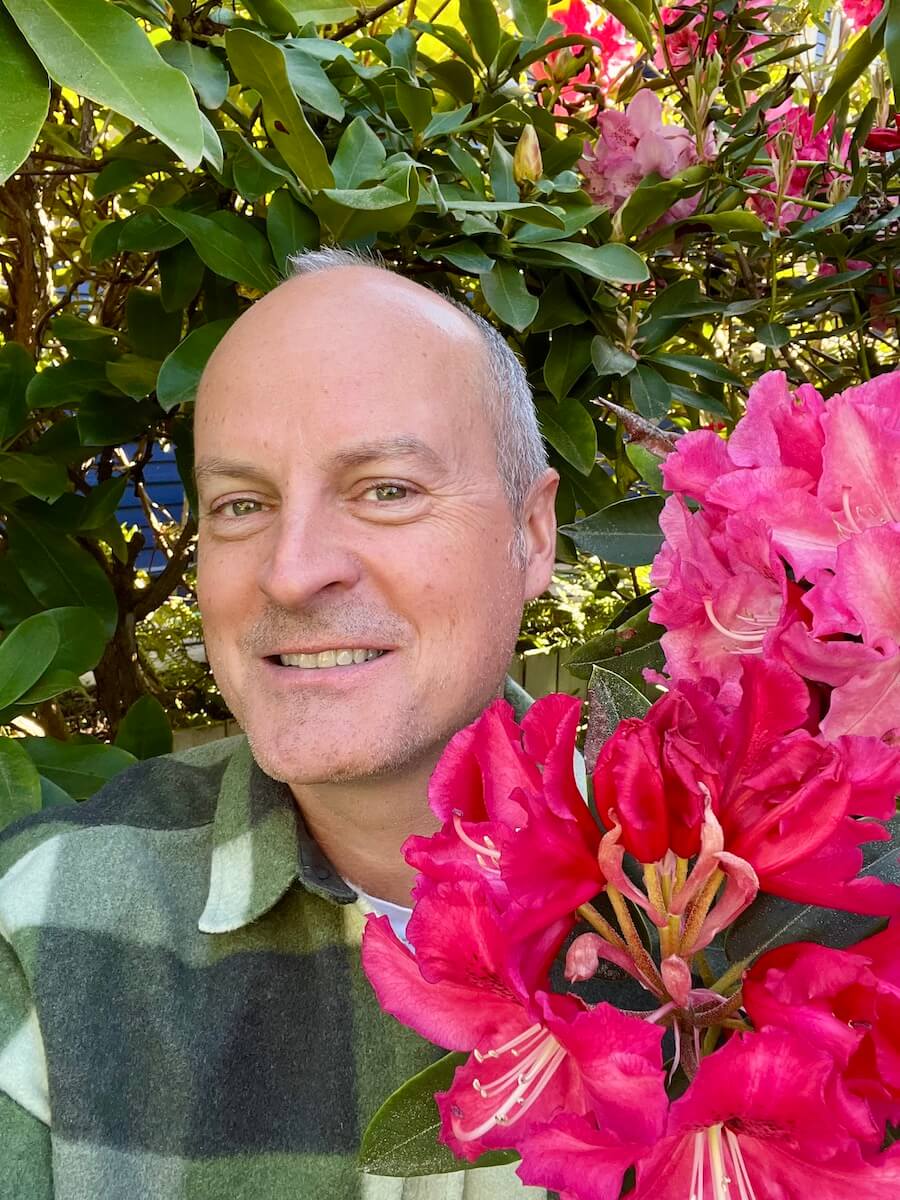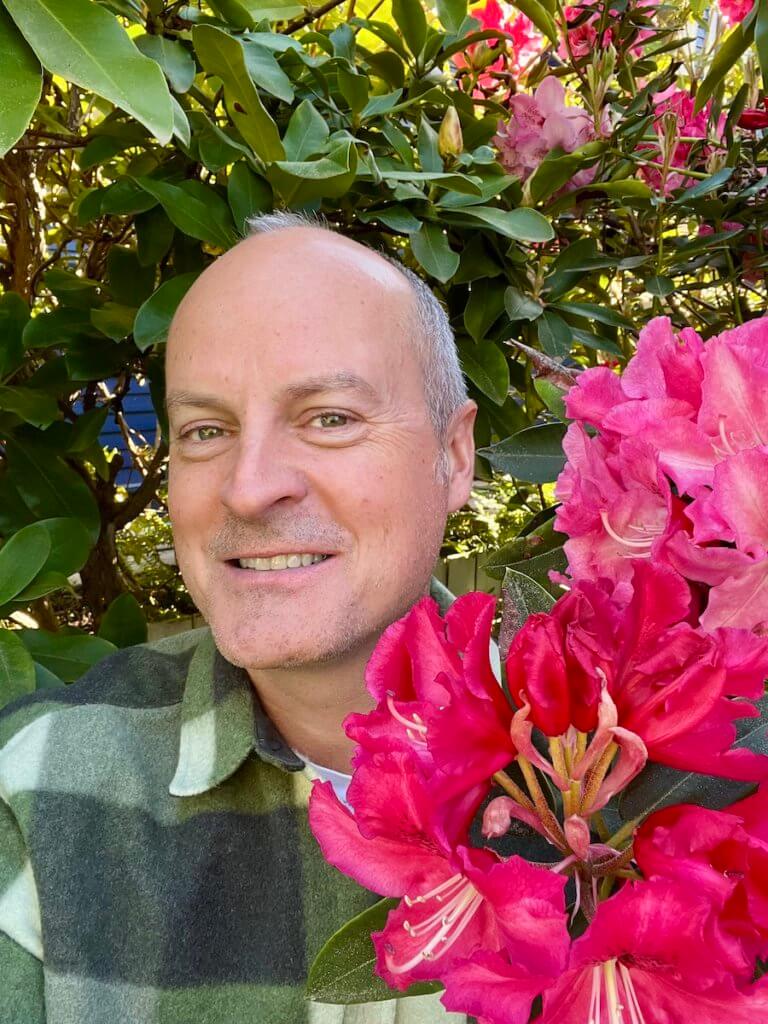 A mystic vibe leads the way – why follow me through Seattle gardens?
I am a travel writer, nature photographer, queer naturalist, and mystic with a rich connection to Mother Earth. I've invested a lifetime guiding myself and others through nature and developed simple ways to be more thoughtful about paying attention to gardens in Seattle and other places in the Pacific Northwest. I lead mystic walking experiences in groups and one-on-one through some of these gardens. If you'd like to know more about heightened adventures into deeper connections with Mother Earth, click the Mystic Nature Experience part of my website.
When I visit gardens in Seattle, it is about how I feel welcomed by the land, so the vibe is essential. The curated list below provides 18 green spaces that I find particularly inviting. If you want to know some simple ways to be more thoughtful about finding your own nature in a Seattle garden, read my article, Autumn in Seattle, which includes my how-to guide with six dependable steps to elevating your experience in nature.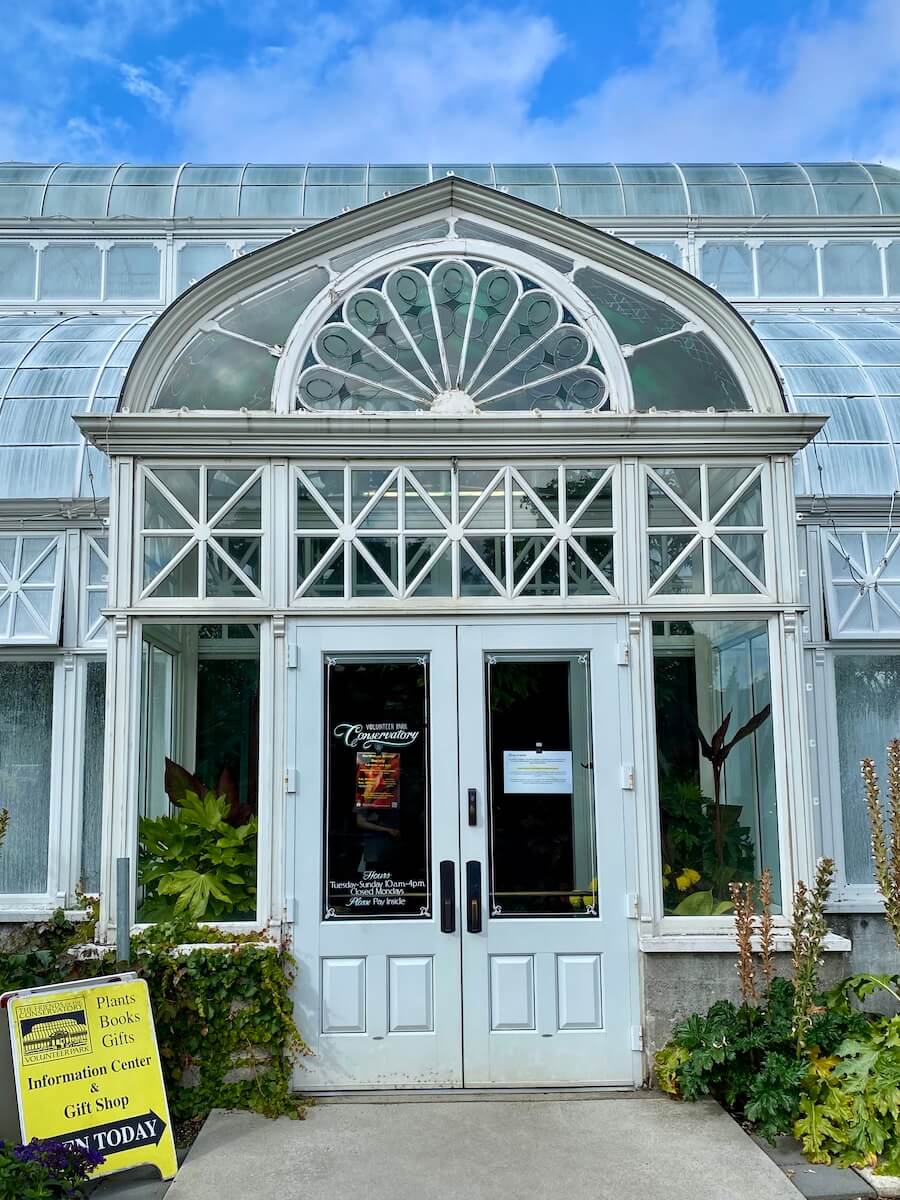 Volunteer Park
Volunteer Park is a stately beauty snugly on the top of the popular Capitol Hill neighborhood in Seattle. A stroll here will unveil a soulful experience steeped in history and civic involvement. The formal grounds include such treats as the Conservatory, water tower, amphitheater, and the iconic Black Sun sculpture in front of the Seattle Asian Art Museum.
I recommended walking up the 107 metal steps to the top of the water tower first to take in the views and learn a bit about the park's history before exploring all the nooks and crannies of nature.
The Dahlia garden is a highlight from August to October and is featured in another article about how to enjoy this park in a Seattle Autumn. The link below takes you to that article.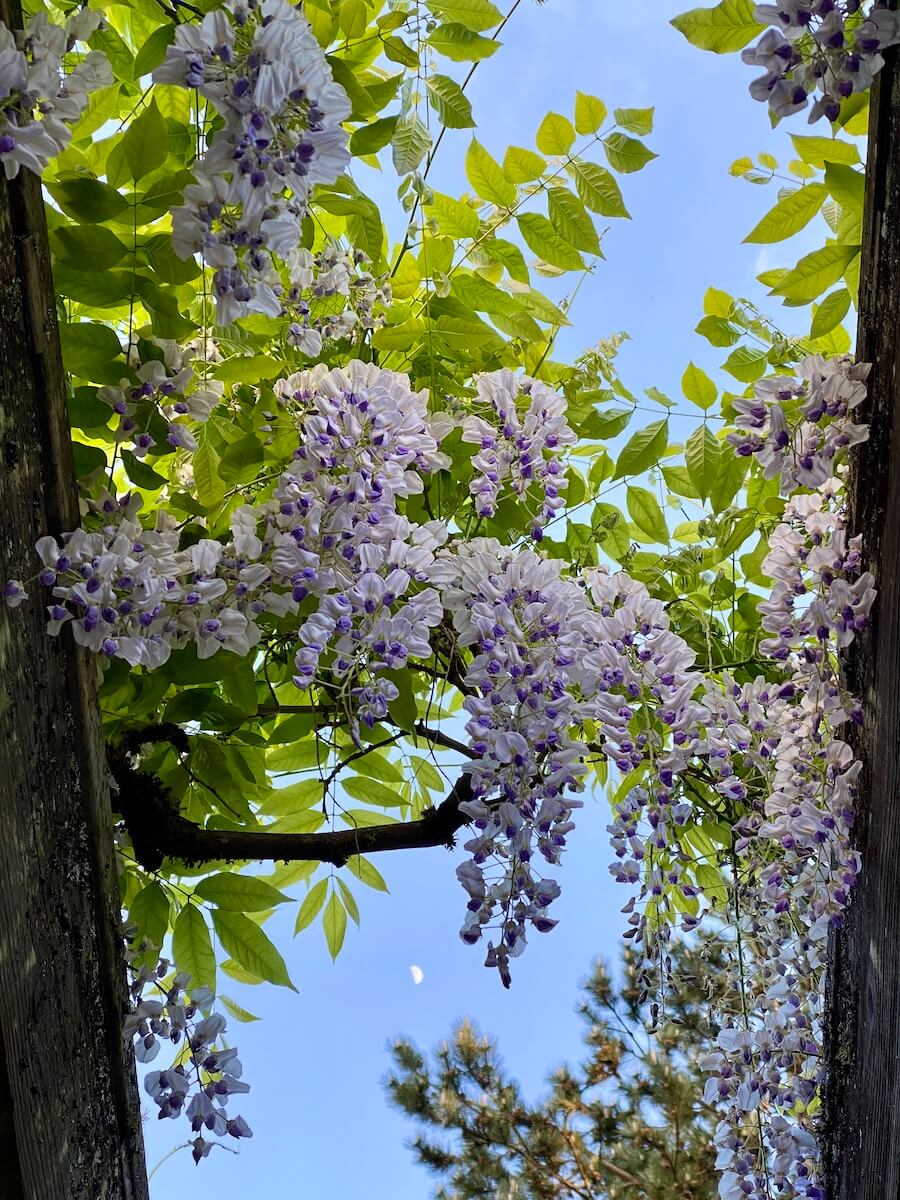 Washington Park Arboretum
I conduct my Mystic Nature Experiences in this large stretch of nature for good reason. There are so many zones of Mother Earth's goodness waiting to be discovered here. See how many different varieties of azaleas, magnolias, and rhododendron you can spot, and open up to interesting species from Chile, China, and New Zealand in newly developed parts of the park. I also love the Seattle Japanese Garden and a walkout to Foster Island.
Although the paved loop trail is very convenient, I suggest a stroll on the pea gravel of Azalea Way before ducking into the canopy of trees in the central part of Seattle's flagship garden.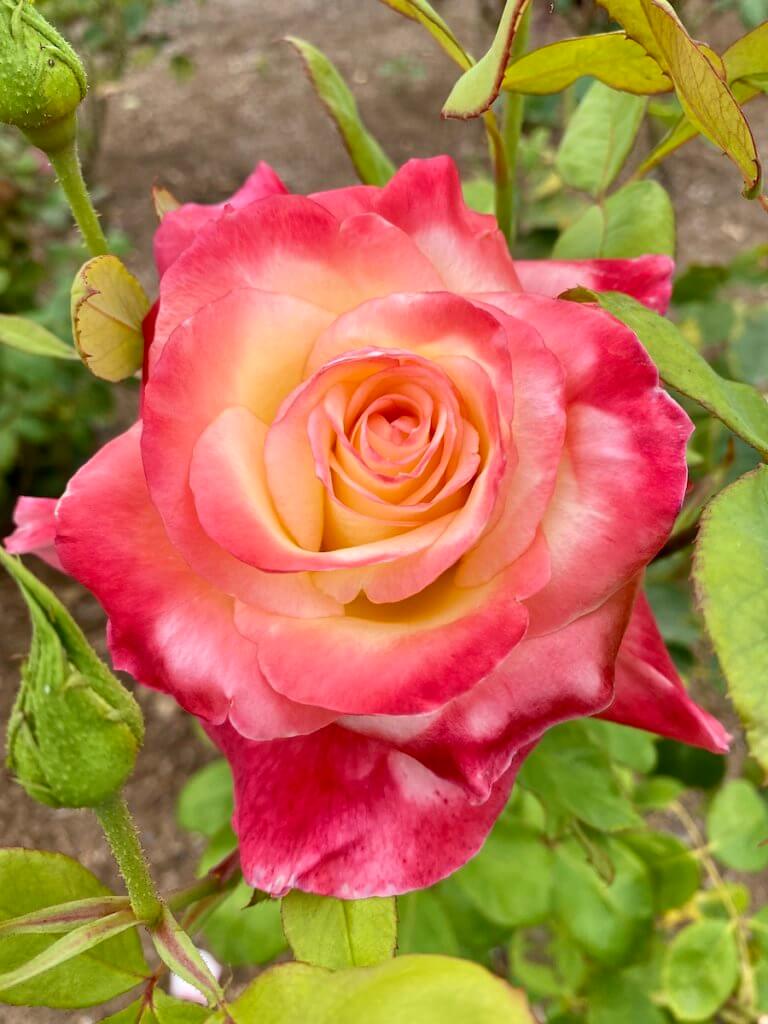 Woodland Park Rose Garden
No matter the time of year, I just love this quiet beauty. With every visit, I can feel the love and energy put into forming this Seattle garden a hundred years ago in 1922. Back then, newly developing Seattle had few parks and many hills, so people didn't quite know how to connect with nature. The rose garden continues to inspire a quieter pace, year after year. Be sure to check out the sensory garden and take up a bench to just sit and reflect.
Ballard Locks
This is a very popular tourist destination known for the fascinating up-close opportunity to experience an active waterway and witness nature in motion with the salmon fish ladder. It is a favorite of mine for these reasons… but often overlooked is the wonderful Carl S. English Jr. Botanical Garden. The simple loop is refreshing and charming, and I love to sit on one of the benches overlooking the waterway that connects the Salish Sea with Salmon Bay. A fantastic way to quietly connect with nature.
I have a wide variety of ways to enjoy the outdoors in Seattle, especially in summer. Use the link below to find all the details.
Center for Urban Horticulture
This is a favorite fall and winter hangout of mine (click the link below for more fall ideas) because the textures of dormant trees and ground brush beautifully frame Union Bay and three placid ponds – mere steps from Husky Stadium. But the botanical gardens come to life in spring and summer, making this a joy any time of year.
Stroll through the gardens and then look for signs for Union Bay Bogland, which isn't technically part of the Center for Urban Horticulture but offers a peaceful boardwalk to stroll and take in the wonders of the bog – including waterfowl and reclaimed areas.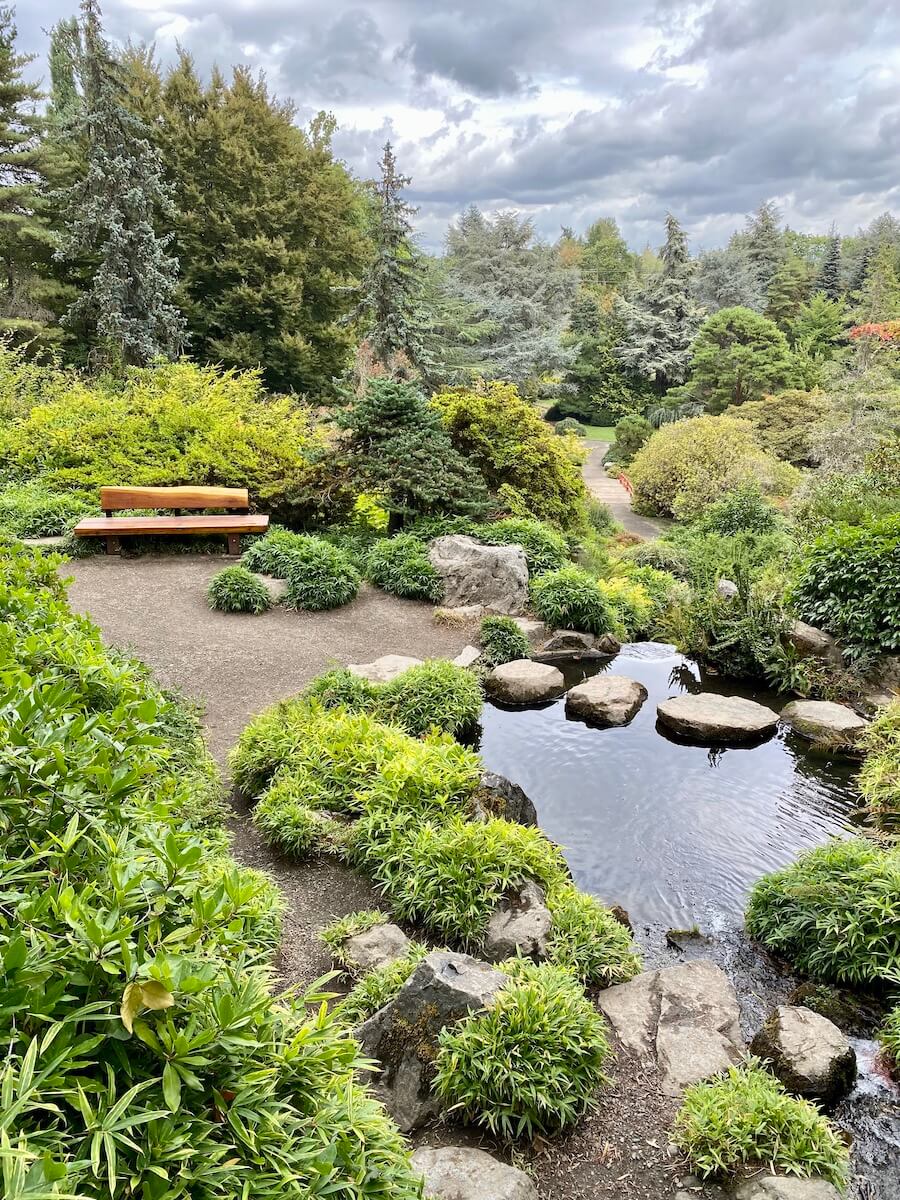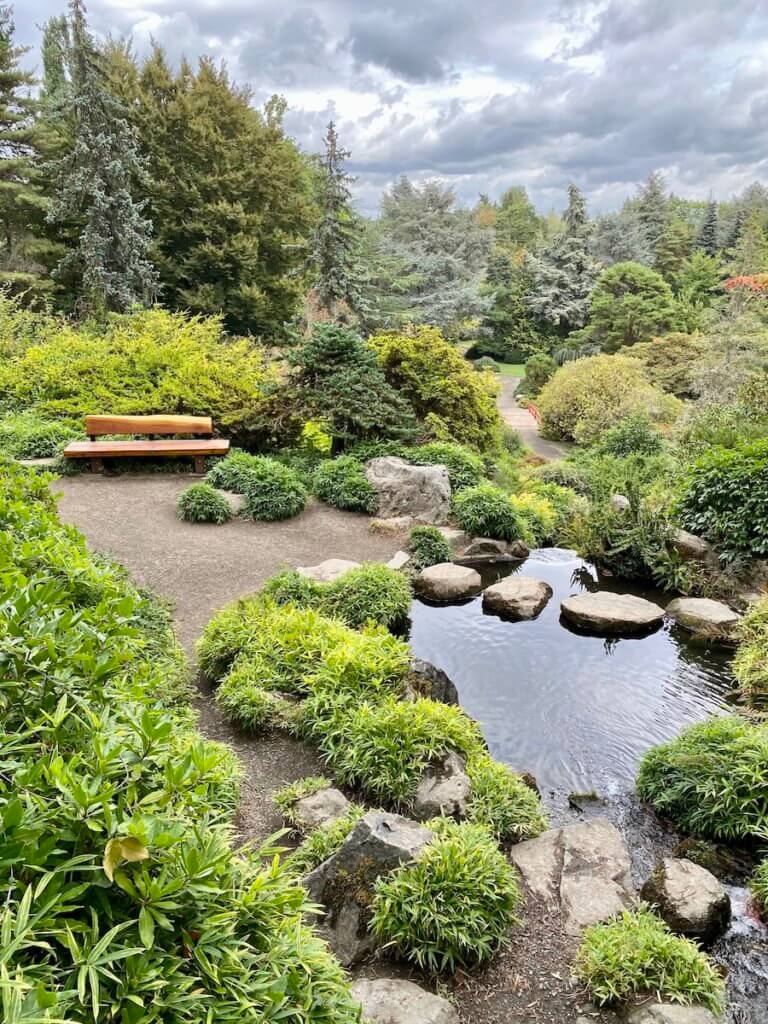 Kubota Garden in Seattle
I'm particularly inspired by Seattle gardens that were lovingly created by various families that later became loved parks. This gem on the Southside of Seattle exudes the love of Fujitaro Kubota, who worked his land into a spectacular Japanese Garden beginning in 1927. Today, the land is a smaller portion of his original plot, but still packs inspiring layers of maples, cedar, open lawn, and fabulous water features.
Be sure to climb up the "mountain" to the top of the waterfall for a sweeping view of the whole grounds. Then, hide under a cedar tree and take in a meditation.
Highline SeaTac Botanical Garden
This land has wonderful karma. It represents the valiant efforts of local community members who worked tirelessly to save two iconic gardens – Edna Behm's Paradise Garden and Seike Garden – when the third runway was planned and built at nearby SeaTac Airport.
The Japanese garden was cataloged and recreated perfectly, transplanting many species in Shinichi Seike's personal collection, including a gnarled laceleaf Japanese maple now more than 100 years old. I also write about the spirit of this place in my article, The most inspiring Japenese-themed gardens in Seattle.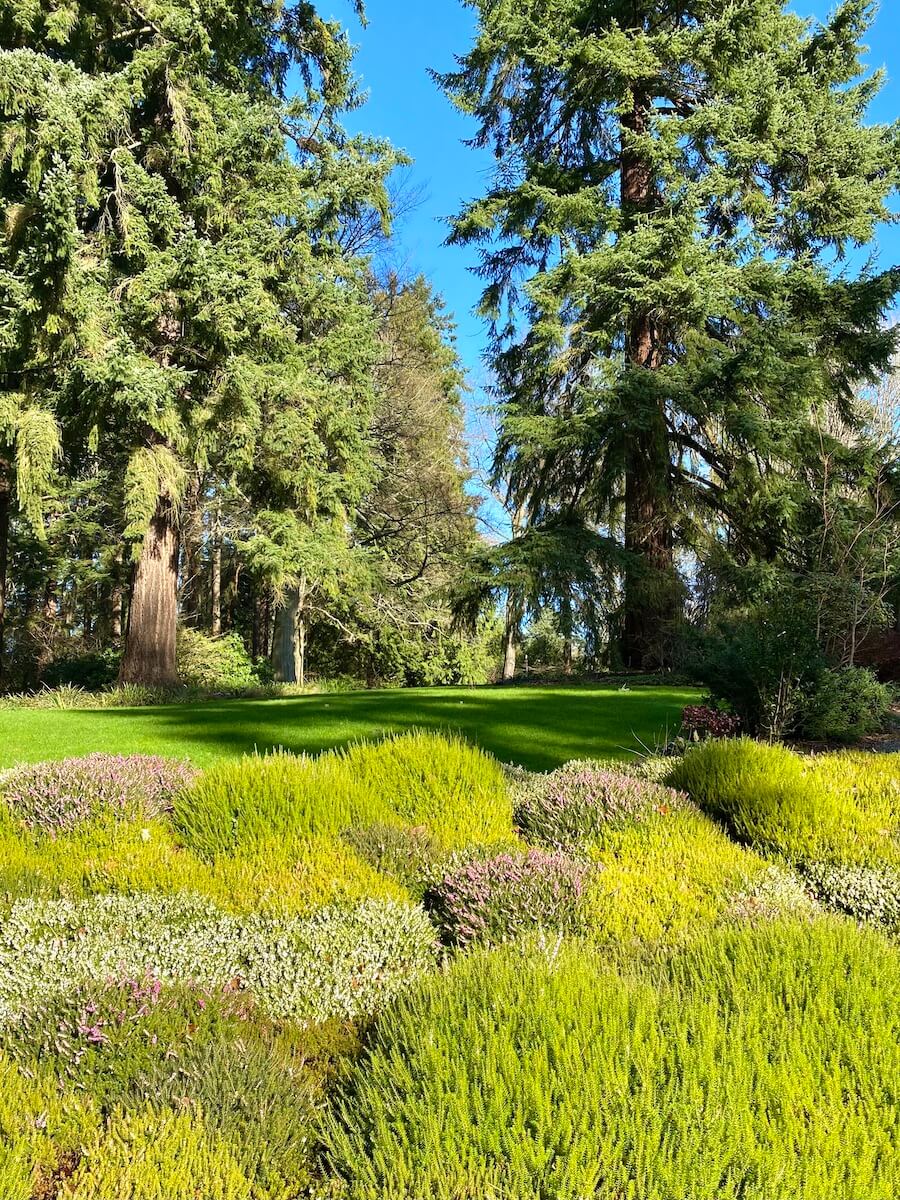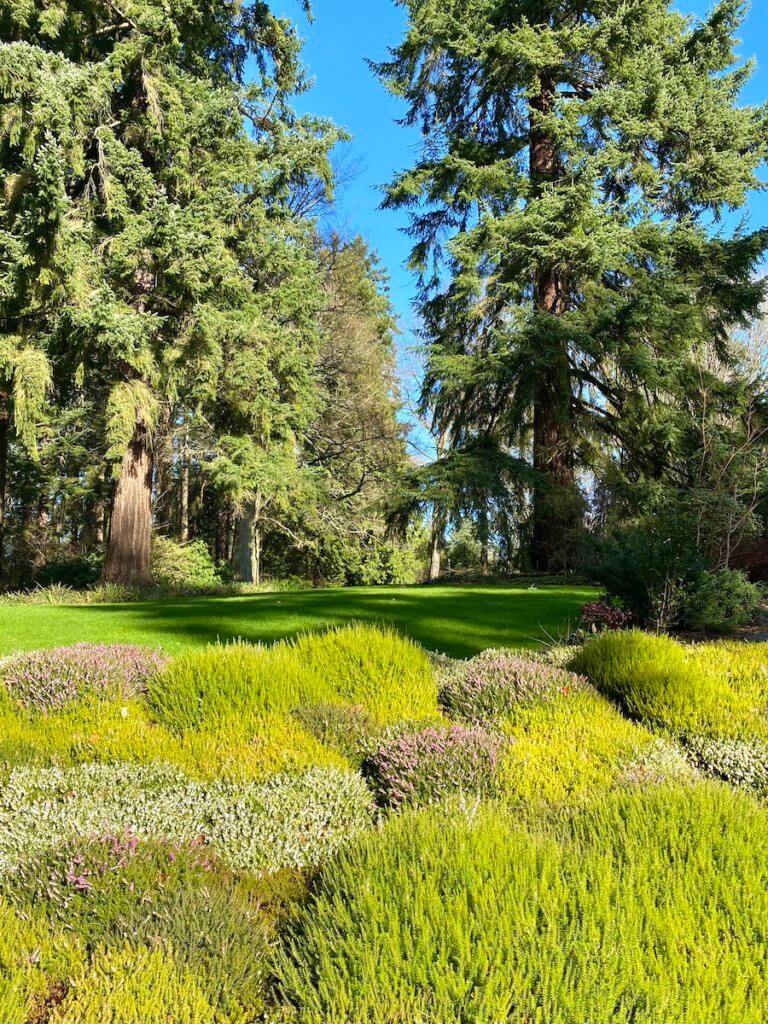 Dunn Gardens in Seattle
This stunning stretch of land is sandwiched in a residential neighborhood on the north end of Seattle. It was designed for the Dunn family by the Olmstead Brothers, a firm descended from Frederick Law Olmsted – regarded as the founder of American landscape architecture. The firm designed Volunteer Park and Washington Park Arboretum (also mentioned above) but also a number of private residences, like the Dunn's.
Today this is the only such garden that is open to the public. I love the layers of organic goodness that come together in a way that feels like an intimate family picnic meets faeries prancing through flowing flower beds. This is the perfect place for standing meditation.
Bellevue Botanical Gardens
Cal and Harriet Shorts always believed that nature should be accessible to everyone.  Their donated land, which already held exquisite gardens, offered the City of Bellevue a flagship location to provide free access to all to enjoy the organic world – right in the heartbeat of the bustling community.  I feel their love of nature with every stroll through the special zones, including a water/rock garden, countless Fuschia, Yao Japanese Garden, and peaceful wetlands. 
Do not miss my favorite, the Ravine Experience. The suspension bridge proudly connects two sides to a steep ravine chock full of rhododendron and ferns on either side of a meandering creek, while tall maple, cedar, and douglas fir tower above.
Kruckeberg Botanic Garden
This garden complex provides a great option to purchase unusual varieties of plants at the store on-premises to take home, but keep wandering down the shady bank. I love the interesting varieties of Asian-themed plants and trees, and this four-acre space boasts a number of champion trees, which are the largest of their kind in the region.
The beautiful sculpture, Wood Wave, by Bruce Johnson, is worth getting to know up close and personal – it's created from a 1000-year-old redwood root system.
Use the link below to learn more about lesser-known botanical gardens in Seattle.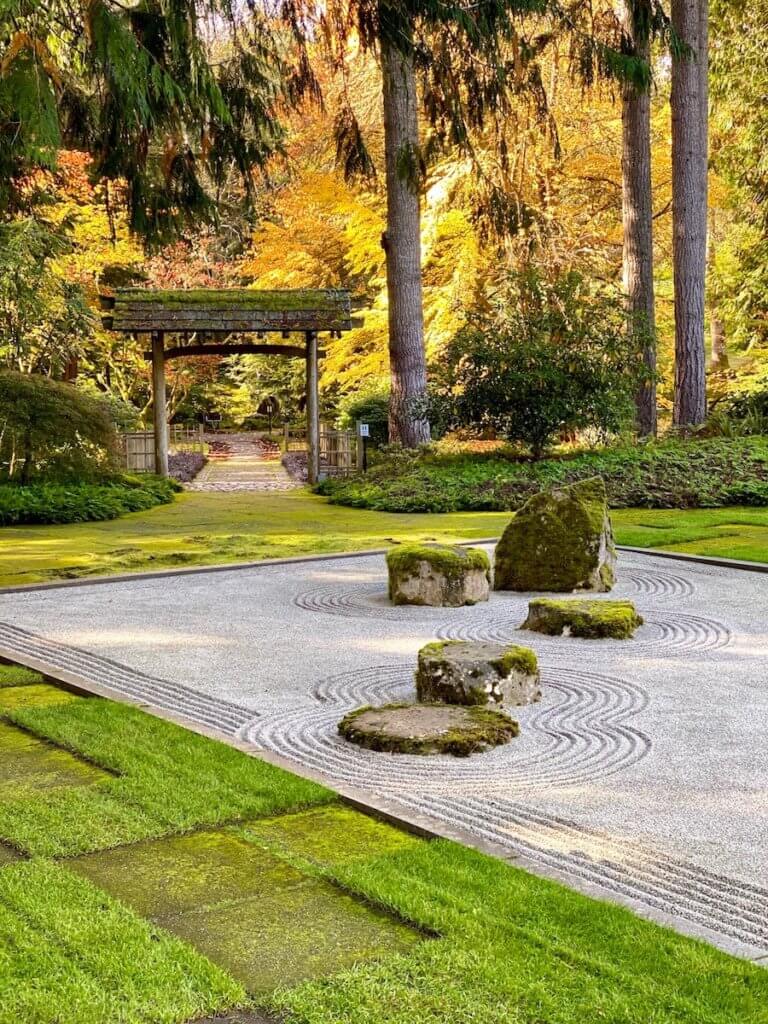 Bloedel Reserve
Bainbridge Island's internationally acclaimed garden rivals many of the best in the world. The stately residence seems more at home in Europe than in the Pacific Northwest, but it works together to create a grand sense of nature's integration into both history and humanity.
All the 23 zones are fun to visit, but not to miss are the moss garden and Japanese guest house, and surrounding garden. In fact, I enjoy a seated meditation from the deck overlooking the textures and colors below. My time here seems to transport me to another realm of joy from nature. Timed-entry tickets must be purchased online ahead of time, but it's definitely worth the effort.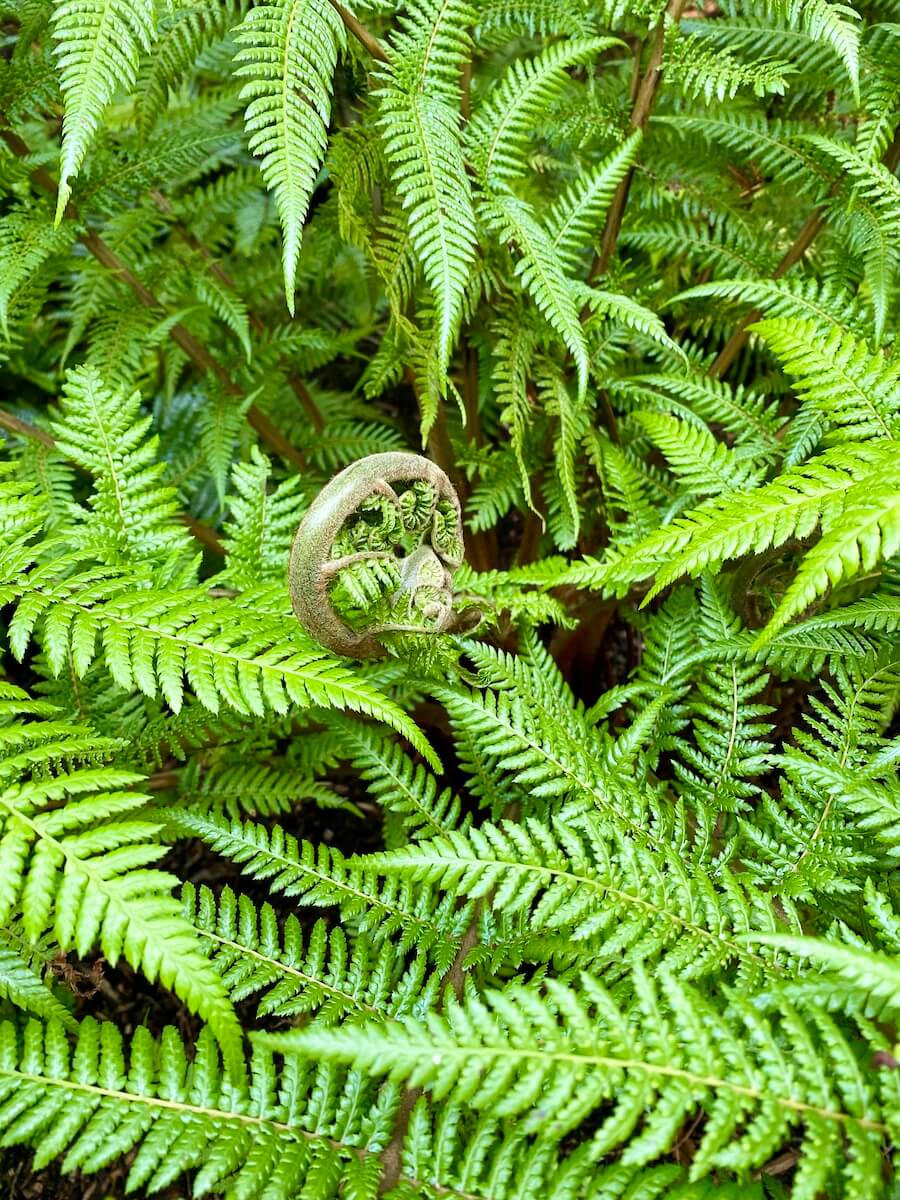 Heronswood Garden
This native-owned garden packs a lot of soul into a relatively small area. Be sure to check out the innovative fern garden – where pioneer relics like an old piano, stove, and jalopy get swallowed up by nature as if to reiterate what is really in charge on Earth. The formal garden on the opposite end of the space is probably the most impressive I've seen in the Pacific Northwest (outside of Buchart Gardens).
This Kitsap Peninsula gem is an easy jaunt from the Kingston Ferry landing – making it an energizing stop on the way to Port Townsend or the Olympic Peninsula. Or, for a specifically curated itinerary to promote meditation in this often-overlooked region, including Bainbridge Island, click the link below.
PowellsWood Garden
This garden feels understated – hidden in the suburbs of Federal Way, Washington. It could be the numerous maple trees singing in the wind or birch and alder swaying their light trunks above lovingly maintained flower beds.
Be sure to walk through the forest area, which is a delightful journey with the simple love of trees. What used to be a local dumping ground – filled with old tires and car parts – is now reclaimed by Mother Earth and welcomes peace and nature.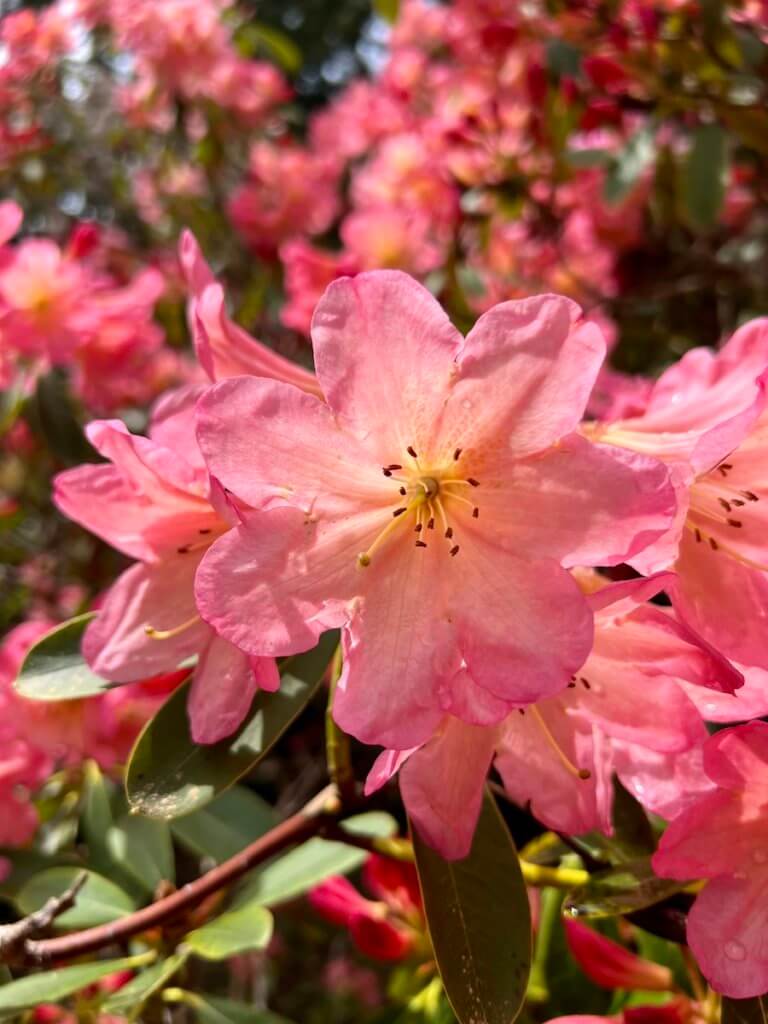 Rhododendron Species Botanical Garden
What's not to love about a place with over 700 rhododendron species native to four continents! Of course, the spring season comes alive with a collage of colors, but the textures live on throughout the year.
There is also a greenhouse that provides color and inspiration (and warmth in the off-season). This is another place that offers a wonderful plant store, featuring unique varieties. The entrance is shared with the Pacific Bonsai Museum, which I absolutely love, rain or shine.
Evergreen Arboretum and Gardens.
This attraction in Everett is worth a stop when heading north. Eleven themed gardens serve numerous ways to find your own special place with nature. The 3.5-acres might be compact but the overflow of magical flowers, trees, rocks, and a water feature provides soul-nourishing respite from hectic daily life. Compelling sculptures also integrate into the landscape in thought-provoking ways.
For more ideas on ways to connect with the region north of Seattle — on the road to Canada — use the link below to check out a comprehensive itinerary. The article includes an excellent integrative map with my favorites.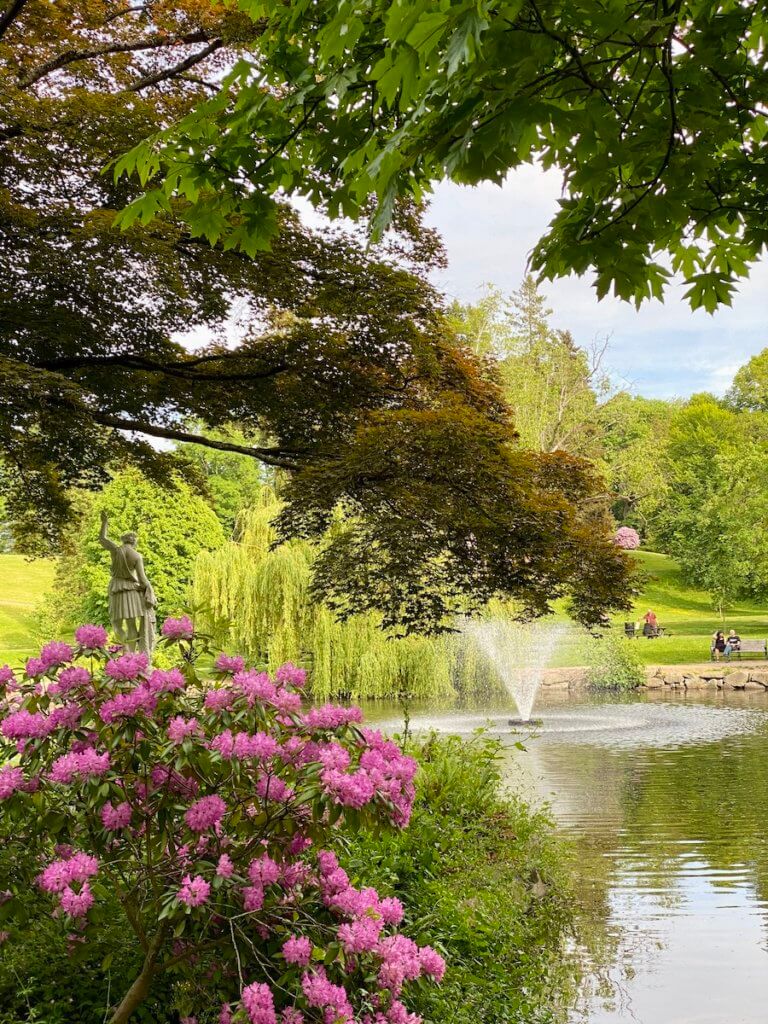 Wright Park
This is Tacoma's superior arboretum which includes the fascinating Seymour Conservatory. The Victorian glass palace only reopened on May 14, 2022, after an extensive renovation. Look for the fantastic new living wall of ferns, monstera, orchids, and more.
The iconic building, originally from 1912, holds a commanding position among the vast arbor, mostly planted in the early 1900s. There are several champion trees here too, rising up to the heavens. I enjoy this Stadium District neighborhood in Tacoma — with some fun eateries and coffee shops nearby.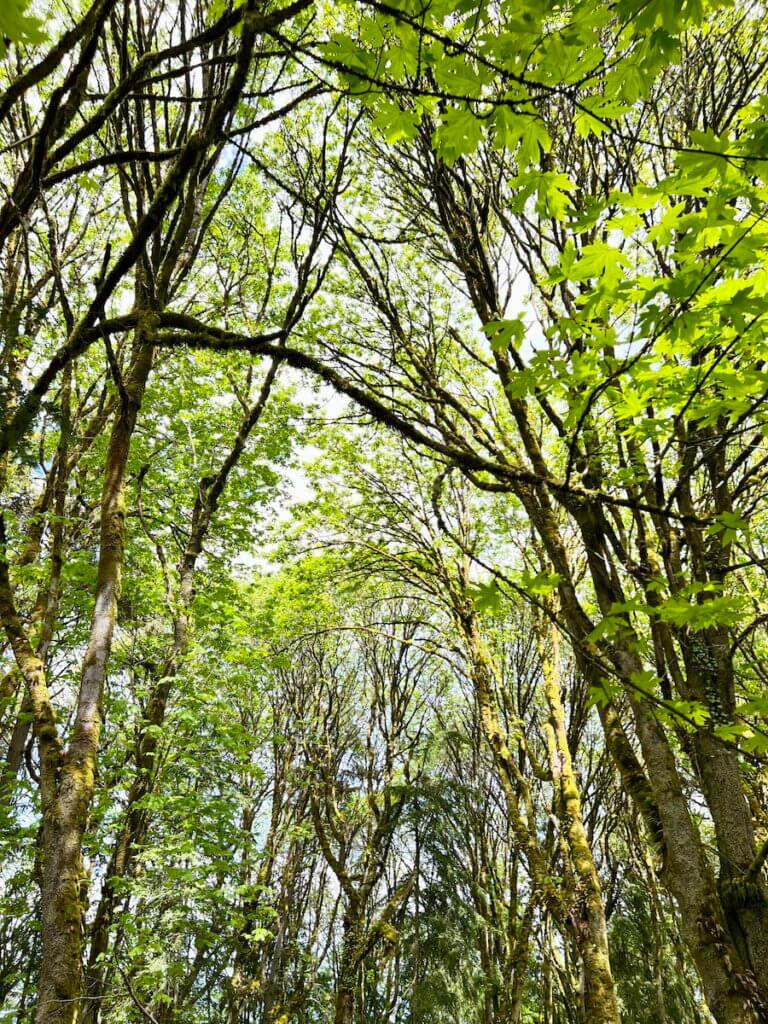 Point Defiance Park
I grew up exploring this urban wilderness while visiting my grandmother, who lived in a log cabin on the edge of the park. We'd feed the ducks (I don't think you're supposed to do that now) and run through the rose garden to the wishing well. There is also a Japanese garden and not-to-miss Rhododendron alcove along the magical 5-mile drive.
Although the picturesque outer loop of the drive is now closed to vehicles, hikers can still commune with nature on trails winding through a heavenly forest. The park offers something for everyone — zoo, ferry, beach, garden, lawn, pond — worth as much time as you can make available.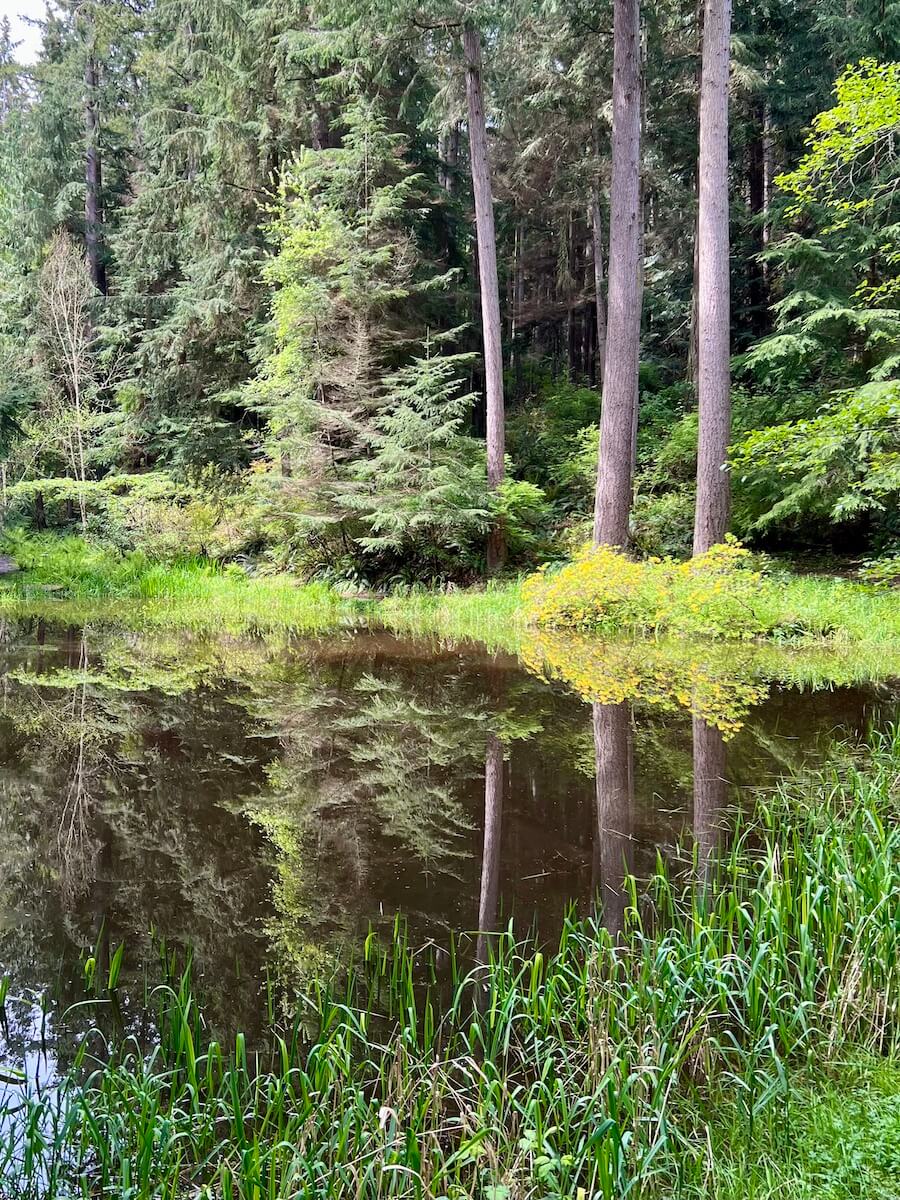 Meerkerk Gardens
This botanical outpost on Whidbey Island is the legacy of Ann and Max Meerkerk and their dream to integrate rhododendron and companion plants into a peaceful woodland garden. While the 10 acres of display gardens wow visitors — especially in the blooming season from March to June — the 40 acres of woodland trails provide outstanding options to find inner peace and quiet. Be sure to stroll by the pond and spend time consciously slowing down. This is a highlight among all the things to do on Whidbey Island.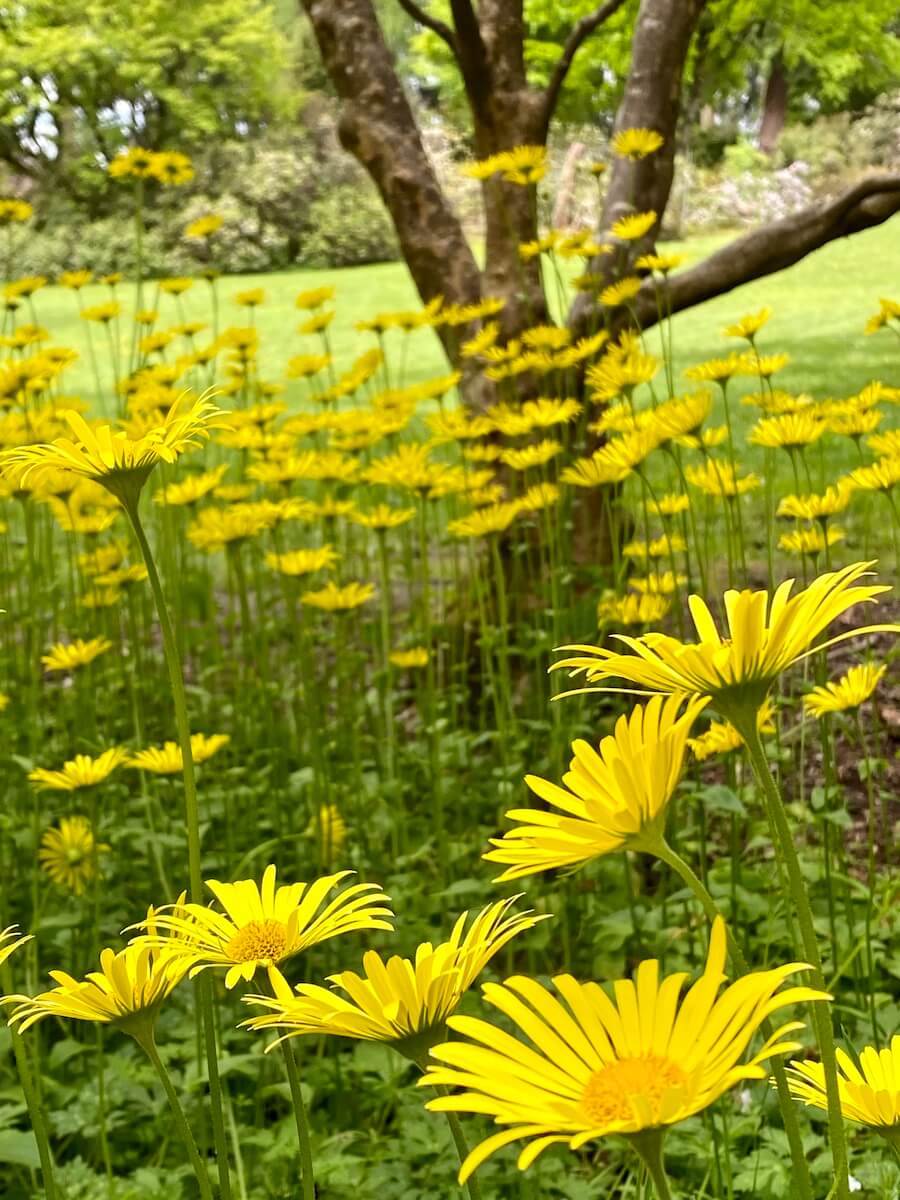 Gardens in Seattle – elevate your nature
A rich legacy of access to nature flows throughout the Salish Sea region around Seattle – offering you the gift of connection to Mother Earth, often for free. Although these 18 locations listed here are my favorites, many other options abound. I invite you to engage at your own pace and go into your own nature.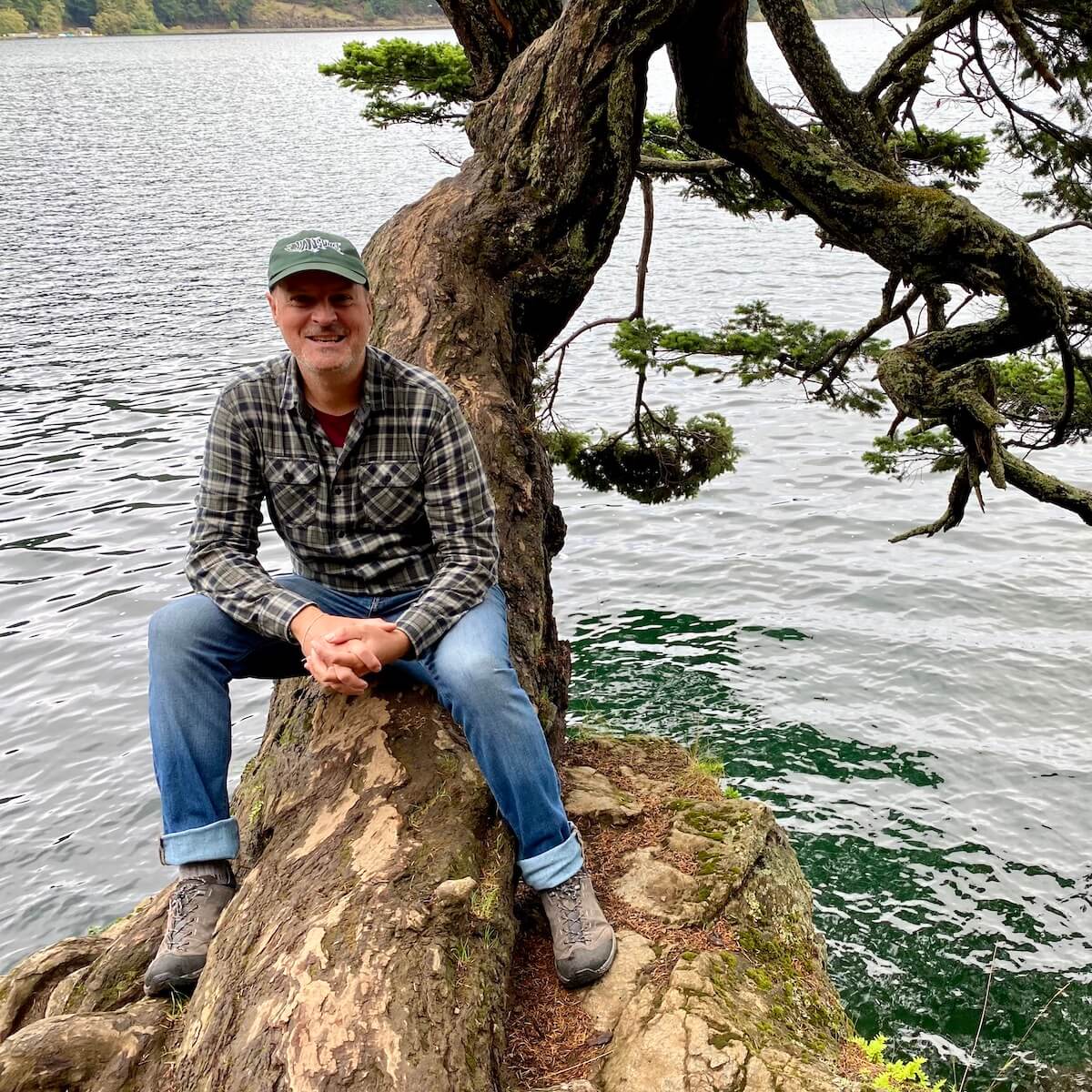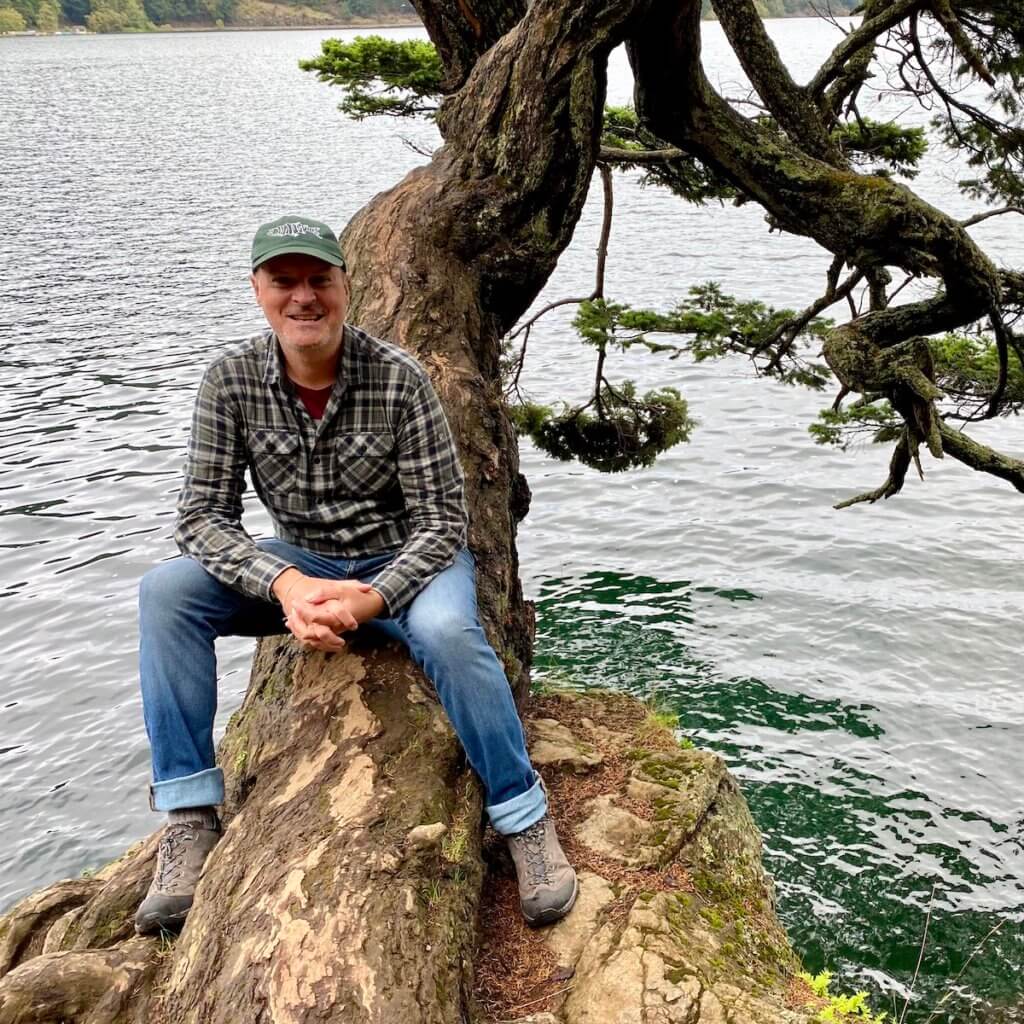 Do you want to take your relationship with nature to the next level?
Let me show you how paying attention to nature opens the door to seeing yourself — and the world — differently. Transformation is closer than you think.
I offer Mystic Nature Experiences, 90-minute in-person guided journeys in select parks and gardens in Seattle, Tacoma, and Portland.
Interactive map of Gardens in Seattle
This map is a collection of my favorite Seattle gardens — including some lesser-known Seattle botanical gardens and others around the Salish Sea area. I have been to all these locations and hope you enjoy them as much as I do.
These suggestions are my point of view — I do not receive compensation for placement on the map or written articles unless expressly noted.
Have questions or comments?