Give yourself the gift of transformation.
Let me be your bridge to connect to nature's healing powers and transformation.
What does it mean to be grounded in nature, and how can it save your life (and the world)?
We can handle only so much modern culture before the soul lifts off the ground like a balloon bound for the stratosphere — where fear-based feelings like anxiety and intolerance swirl.
A profound relationship with nature offers insights into seeing and feeling a connection with the world — and that interdependent web is grounding.
Then, when the wind blows, a solid tether to the land makes it easier for the balloon to weather the storm. This stability empowers healing and well-being — which begets joy and fulfillment.
What does life reliably attached to Earth look like? What would the world be like if more people were grounded too?
Let me teach you to cross the bridge into a more profound relationship with nature — where visual and unseen inspiration awaits. It will empower your life and help heal the world.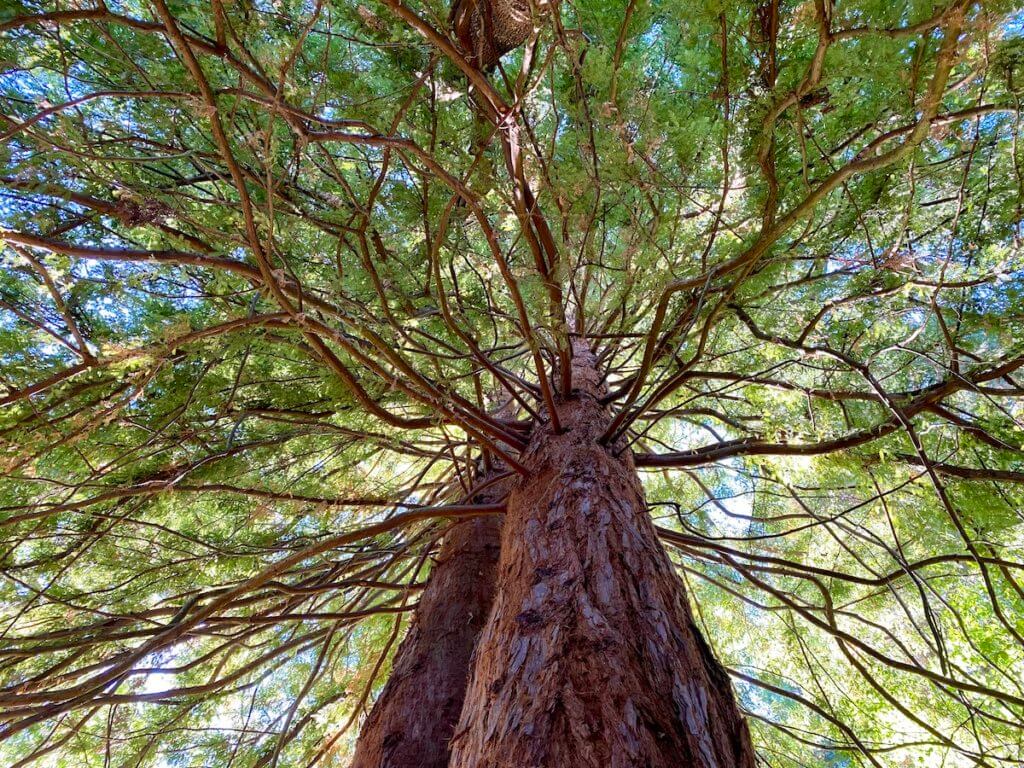 Mystic Nature Experience — small group
$145 per person for a 90-minute group session.
Our guided walk together stimulates reflection on your relationship with yourself and the world around you. While enjoying an iconic Seattle park, we will uniquely interact with the unseen spirits of nature.
Here's what our walk entails:
I will help you leave distractions behind and customize an intention that allows you to get the most out of our time together.
You will learn to see nature differently using six fundamentals developed over my lifetime in nature (see below for more).
We'll walk among stunning natural beauty. I'll guide you through three meditations invoking the senses, where the spirits of the land come to us.
Sometimes they have messages about healing, ancestral connections, or opportunities waiting to unfold in your life. With your permission, I will bring it forward.
Possible outcomes range from deep relaxation, akin to a massage, to the inexplicable – such as two-way communication with a tree or ancestor visitations.
Guests report sleeping better, enjoying a new appreciation for nature, and transformational shifts in how they see themselves and the world.
A Mystic Nature Experience includes:
An intimate group of up to 5 participants.
Unlimited access to my adventure library.
Donation to the Duwamish Tribe.
Contribution to a particular park or garden.
A unique gift for you.
The link below takes you to Airbnb Experiences:
Mystic Photo Experience — small group
$45 per person for an hour group session.
Breathe life into your nature photos by joining me for a guided immersion into nature photography.
They say a picture is worth a thousand words, and I can help you find your unique way to communicate by practicing a deeper awareness of the natural world.
Opening to nature's seen, and hidden realms will enable you to take photos that can provide a portal to nature's healing powers.
Here's what our walk entails:
We'll start by leaving distractions behind. I'll help you set a purpose for your walk. We'll snap a few "before" photos as a benchmark.
Using six fundamentals developed over my lifetime in the organic world, I will help you see Nature differently. The six fundamentals are:
1. Have intention.
2. Reach out to the land.
3. Remove distractions.
4. Go slow.
5. Pay attention.
6. Reflect afterward.
Together, we will experience the hidden language of the Natural World and learn to portray it through photography. I look forward to walking the land with you.
You'll come away with a new understanding of the power and beauty of Nature and, perhaps, a new sense of your relationship with the Natural world.
Let me help you take brilliant nature photos!
The link below takes you to Airbnb Experiences:
A Mystic Nature Experience is your immersive opportunity to walk with healing and well-being.
A growing body of research points to the beneficial effects that exposure to the natural world has on health, reducing stress, and promoting healing. Some studies further clarify that immersive nature experiences are essential to produce lasting benefits such as lower blood pressure, higher concentration, and improved mental health.
With practice, patience, and trust, a Mystic Nature Experience can rekindle your deep connection, allowing you to see yourself and everything around you differently. Here are four practical outcomes:
Relaxation and Calm
Do you live a fast-paced life and never seem to be able to slow down? Is it hard for you to detach from daily life demands?
Mindful walking in organic elements quickly brings about calming endorphins.
A new look at nature
Is it a struggle to connect with your natural environment? Do you only see nature through the lens of social media?
Learning how to pay attention opens up a new world, inviting balance and restoration.
Get back down to earth.
Do you feel helpless with so many stressful current events? Are vices overutilized in your life?
Mother Earth gives you a reliable source of grounding, which improves well-being.
Healing work
Have you hit a wall with life events, and it feels like there is no way to move on?
Even a few minutes of quiet meditation in nature nudges you forward in your healing work.
Study nature, love nature, stay close to nature. It will never fail you.
– Frank Lloyd Wright
I'm Matthew Kessi, your guide.
I'm glad you're here, and I look forward to our experience together, walking in the organic world toward healing and well-being.
I've invested a lifetime in nature, leading others through the wilderness, photographing nature, and writing about it. Travels all over the globe have taught me that with the right sight, a fantastic unseen world emerges to help us heal, grow and realize our dreams.
They say the best way is "through," even though that often means facing brutal truth-telling and uncomfortable conversations. My healing path required courage to face my past directly to grow and transform. It isn't easy.
But in the thick of it, Mother Earth was there to help me integrate nature into my healing and a renewed focus on well-being. Copious amounts of practice and trust allowed my mystic gifts to blossom — leading to a unique ability to bridge the world we see with the unseen realm of nature.
When we walk together, Mystic Nature Experiences can provide you tools that — with practice, patience, and trust — open your eyes to a new view of everything, including yourself.
Let me be your bridge to connect to nature's healing powers and transformation.
I will help you learn and practice these six fundamentals to an elevated relationship with nature.
They will help you see yourself and the world around you differently — in healing ways that will transform your life.
These steps were developed over my lifetime, guiding myself and others through nature. For more details, jump over to the article, Six steps to elevate your nature connection.
Have intention

Whether walking down your street or venturing into a beautiful botanical garden, take a few moments to engage with your purpose in nature. What outcome would you like?
Reach out to the land

Nature will hold you tighter when offering a thoughtful gesture of respect. Ask for permission to enter as if knocking on a neighbor's door. You could say, "I come with an open heart," or something similar.
Remove distractions

Yes, that means putting your phone away! It's okay if your mind isn't clear, but try to set yourself up for success. Technology will be waiting when you return, but give yourself the gift of space from the frantic world.
Go slow

The first 15 minutes are crucial in setting the pace of your nature experience. Make a conscious effort to do everything slowly — maybe as you'd imagine slow motion. Try to stay as quiet as possible.
Pay attention

You're walking in a world with millions of little miracles — smell the leaves and look up at the trees.
Reflect afterward

Allow your experience to integrate into your life. On the way home, review your favorite nuggets of gold. One could be the maple trees swaying in the wind — colorful leaves detaching and drifting to the freshly cut green grass. Go a step further and write down notes.
See what they're saying.
Healing and wellness abound. Take it from these recent testimonials.
Nature Heals. So grateful I experienced the Mystic Nature walk curated by Matthew Kessi. Gift yourself the experience. 
Dan P
I was thrilled to finally get the opportunity to enjoy Matthew's Mystic Nature Experience. We met in the Arboretum. Matthew welcomed us with a warm smile and then provided an overview of what we could expect during the tour. As he shared the details, I could tell just how passionate he is about our natural world and all it holds. The time was divided into three parts; sight, listening, and touch. My favorite part of the tour was the listening practice. I was in awe of all the subtle and delicate sounds around us. This tour was a fantastic opportunity to be reminded of the beauty surrounding us. And that it's important to take moments to pause and appreciate all that natural beauty. I highly recommend this experience!!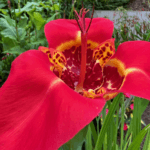 Michael W
My family and I walked the Arboretum with Matthew in February.  We each had our journey, yet we became closer to one another and dear Mother Nature.  
Susan Z
I came to Matthew's mystic nature hike on the heels of stressful events, and the experience was transformative! Walking through the trees and relaxing with the natural world around me melted away my concerns, and I emerged joyful. Thank you so much!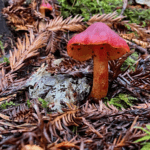 KK
As I started my Mystic Nature Experience, I carried the obligations of my work and the responsibilities of being a mother, wife, and daughter; they were heavy. There was skepticism; how would I be able to let it all go and connect with nature? There was a shedding with every step, and soon I understood what Matthew meant by "talking to trees." I am now practicing how to ground myself using nature when feeling overwhelmed. The reconnection between my soul and nature strengthens, allowing me to breathe.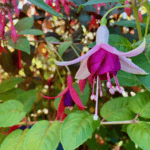 Catherine C
Walking in the woods with Matthew gave me a deep sense of well-being and healing. Being lovingly guided in a new way of interacting with nature was a wonderful treat for this life-long nature lover. I recommend leaving your expectations in the car and exploring what messages Mother Nature has for you.
David B
The experience Matthew created on our walk was extraordinary. Matthew helped deepen my level of presence and attunement to nature. He didn't know it then, but his guidance helped me gain insights about some challenges in life. Toward the end of the walk, I noticed I was moving more freely in my body. I highly recommend a Mystic Nature Experience with Matthew.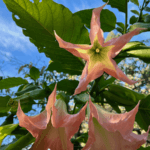 Scot Rion
FAQ — Mystic Nature Experience
I bet you have some questions. My mystic gifts are practical, unique, and highly specialized so that some concepts may be unfamiliar. This Q & A should help.
What is a Mystic Nature Experience?

As a mystic, I have a unique ability to access the unseen world of nature in ways that can facilitate highly effective transformation and healing. Please think of me as your guide to lead you on a pilgrimage to another realm — two-way interaction with Mother Earth.

When we walk together, you are an active participant submersed in nature, not a spectator.
Who benefits from a Mystic Nature Experience?

You can benefit from a Mystic Nature Experience if one of these applies to you:

You've never understood why everyone else seems to love hiking.
You've ever ventured to a beautiful natural place — like a waterfall — only to turn around after five minutes without much fulfillment? 
You could use some help getting away from it all — to peace.
Your life feels too frantic, and it seems impossible to read books, journal, or meditate even when your mind, or Oprah, says you should do it. 
You already enjoy the nature connection but get a sense there is more stretching to do toward Mother Earth.
You are experiencing heartache and can't seem to find a way through.
Is this the same thing as forest bathing?

Think of forest bathing like a zoo, where you're watching from behind a window, wall, or gate. Mystic Nature Experience is more like a safari — immersed within the spirits of nature.

My lifelong experiences living between nature's seen and unseen worlds allow me the unusual skill to guide you to new levels of transformation.

I can show you how to open up and embrace nature as a mirror for your life, leading to various benefits. This is a highly interactive process using the six fundamentals (mentioned above).
Where are these walks?

The group Mystic Nature Experience takes place in the perennial beauty of Washington Park Arboretum, centrally located in Seattle. All the information outlining the specific meeting point is provided ahead of time.

By appointment only, I'm open to any land where I've had the chance to become acquainted. I generally prefer Washington Park, Arboretum, Carkeek Park, Lincoln Park, and Seward Park in Seattle, Point Defiance Park in Tacoma, and Vedanta Retreat Center near Portland.
How does it work?

Select an experience by clicking on the links above. You will be directed to the Airbnb Experiences website, where a selection of specific dates and times is available.

You will pay the fee to Airbnb, and I will message you once a reservation is held for our walk together. It's effortless.
Explain the fee.

This is an investment in yourself.

The fee reflects fair compensation for my preparation time and unique mystic gifts that allow you to experience a rare pilgrimage. You'll find the healing properties of Mother Earth and the transformation possibilities for your life are worth the time and money.

A deeper connection to nature is for everyone, so if you feel called to work with me and cannot afford the full fee, don't hesitate to contact me. Through donors' generosity, scholarship funds are available to lower the cost.
What are your credentials?

I was initiated into the mystery of Mother Earth at six years old. From then on, I lived my life going into nature, guiding people in nature, and healing through nature.

I am not a licensed medical or mental health professional, and these healing walks do not replace other treatments for existing mental or physical ailments.
Will I learn about plants in the forest?

These sessions are customized to help you find your more profound relationship with nature.

We might learn a few new things about the science of plants and trees, but it's much more likely I'll show you ways to connect with the soul of the forest — information not taught in textbooks or at ranger stations!
Is this safe?

Our work will be conducted in areas designated for people — think parks and gardens — that are open and loving arenas for finding your nature.

Of course, physical safety will always be of the highest importance, and I'll only take you to places you feel comfortable. Please let me know if you have any particular allergies to plants or creatures like bees.

Connecting to the natural world will not harm your spiritual and mental safety.

Mystic Nature Experiences are outside, so there should be minimal risk of Covid-19. However, if you prefer to wear a mask, let me know,, and I can work with your request.
Let me help you experience the Pacific Northwest with purpose and meaning.
A lifetime of wandering about Oregon and Washington State gives me powerful practical wisdom to share about travel. And you receive the bonus of my unique mystic connection to the land. I can show you how and where to deepen in nature. Transformation is closer than you might think.
Whether it's helping you plan your epic Oregon Coast road trip over a zoom call or guiding you in person through healing places in nature, I can help you make the most of the intersection between travel, nature, and spirit. Let me be your bridge to the healing power of the land.
Join my adventure library
They're not on the main website, but all my adventure itineraries are free when you subscribe to my newsletter about the intersection of travel, nature, and spirit.