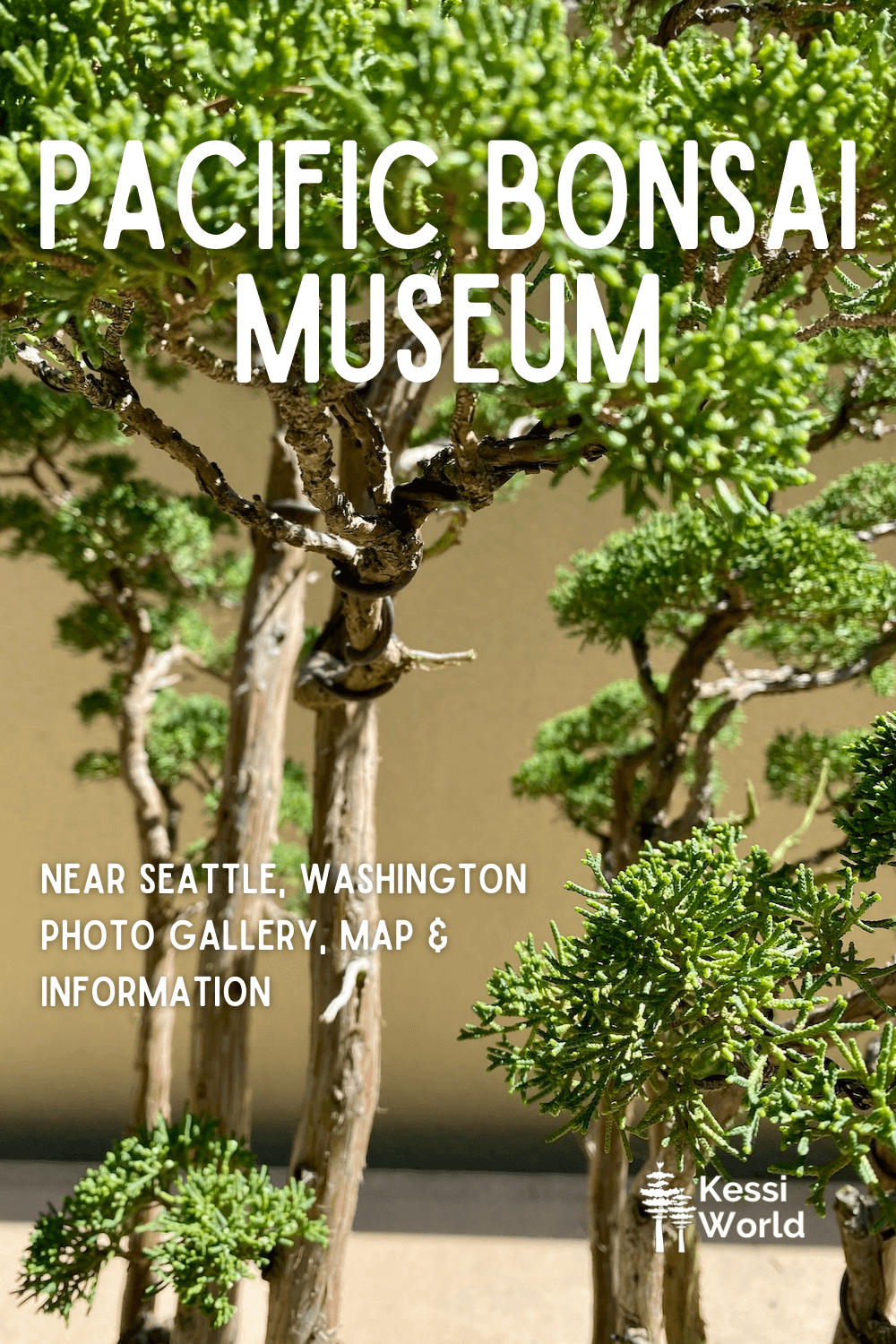 Not far away from Seattle, along the busy Interstate 5 corridor, is a peaceful 22-acres of land wedged between two frantic freeways. The location is on the historic campus of forest-products giant Weyerhaeuser, long known for their iconic vegetation-covered building that seems to flow with the contour of the evergreen space. Just as the quiet corporate building seems to blend elements of nature with human requirements to come together to achieve work goals, the Pacific Bonsai Museum exists on a balancing beam between the calm of the precisely manicured trees and the constant drum of commerce mere steps away.
The space, tucked in deep beneath towering fir trees, works with this paradox in calming ways that invite visitors to stroll through the outdoor exhibit while pondering the creations brought to life by true botanical artists — some world renown. The collection of 60 miniature trees come from Pacific Rim nations including China, Japan and the United States.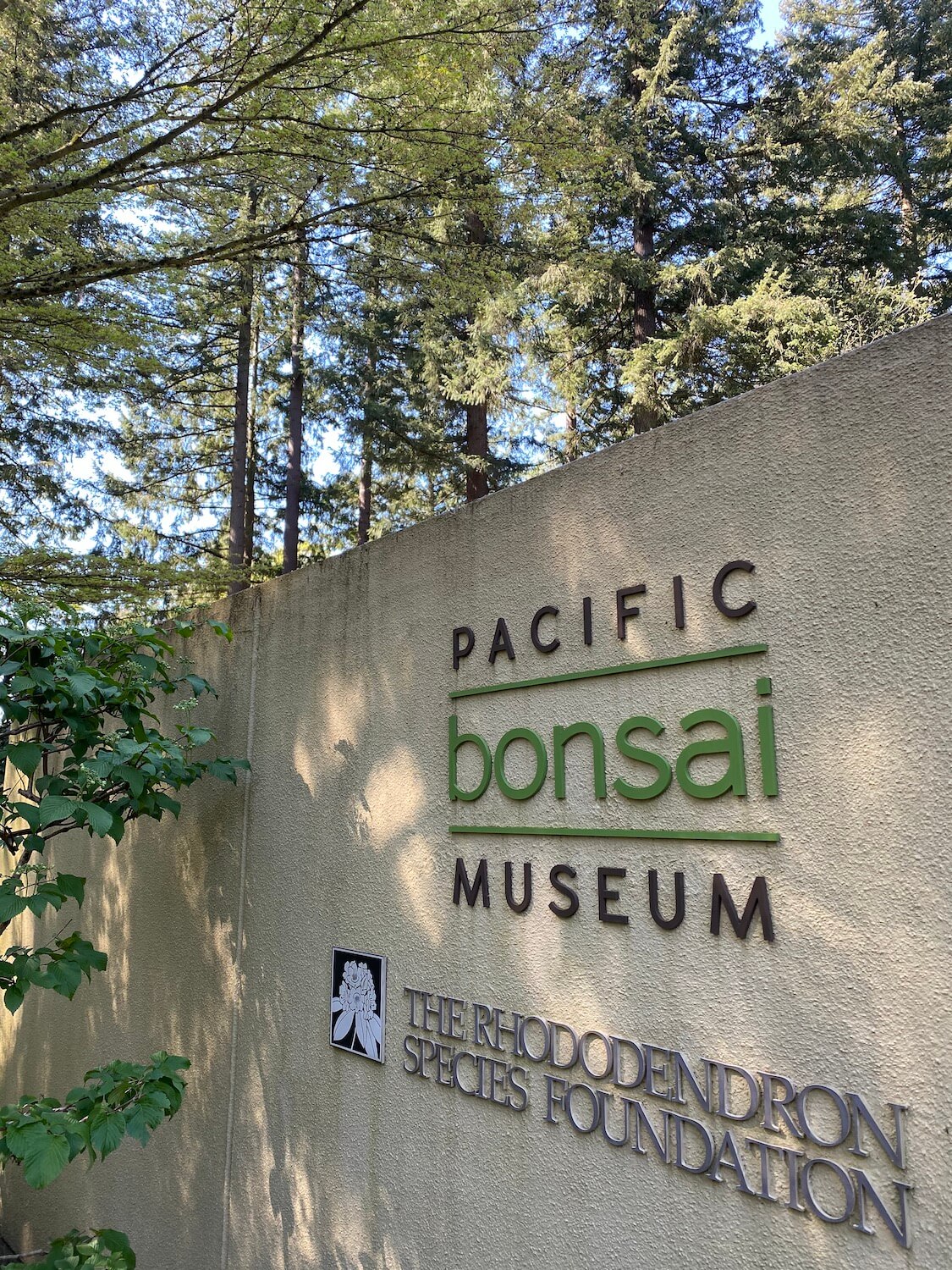 The museum features changing contemporary and traditional exhibits. The current "World War Bonsai" exhibit (on display through Fall 2021) weaves together a historic account of the complicated and often painful relationship between Japanese-Americans and their place in history in the United States — especially during the atrocious years of internment during World War II. The story is one of inspiration, told through the lens of the beautiful craft of miniature trees, twisting their way to sustained life.
No matter the current exhibit, the result is an impressive collection of horticulture marvels, beautifully curated amid a forest landscape that is shared with the magically flowing Rhododendron Species Botanical Garden.
| Pacific Bonsai Museum | Helpful Planning Tips |
| --- | --- |
| Entrance Fee | By donations; suggested amount $10 (credit card or cash) |
| Hours | Tuesday – Sunday; 10AM – 4PM; Closed on major holidays |
| Pets | Not allowed (except service animals) |
| Accessibility | Yes, flat small gravel path (800 feet) and drive-up options |
| Recommended time | 1-2 hours |
| Location | See map below — well marked from I5 in Federal Way, WA (between Seattle and Tacoma). |
The following is a photo collection of the World War Bonsai exhibit tucked amongst nature at the Pacific Bonsai Museum, "Remembrance & Resilience."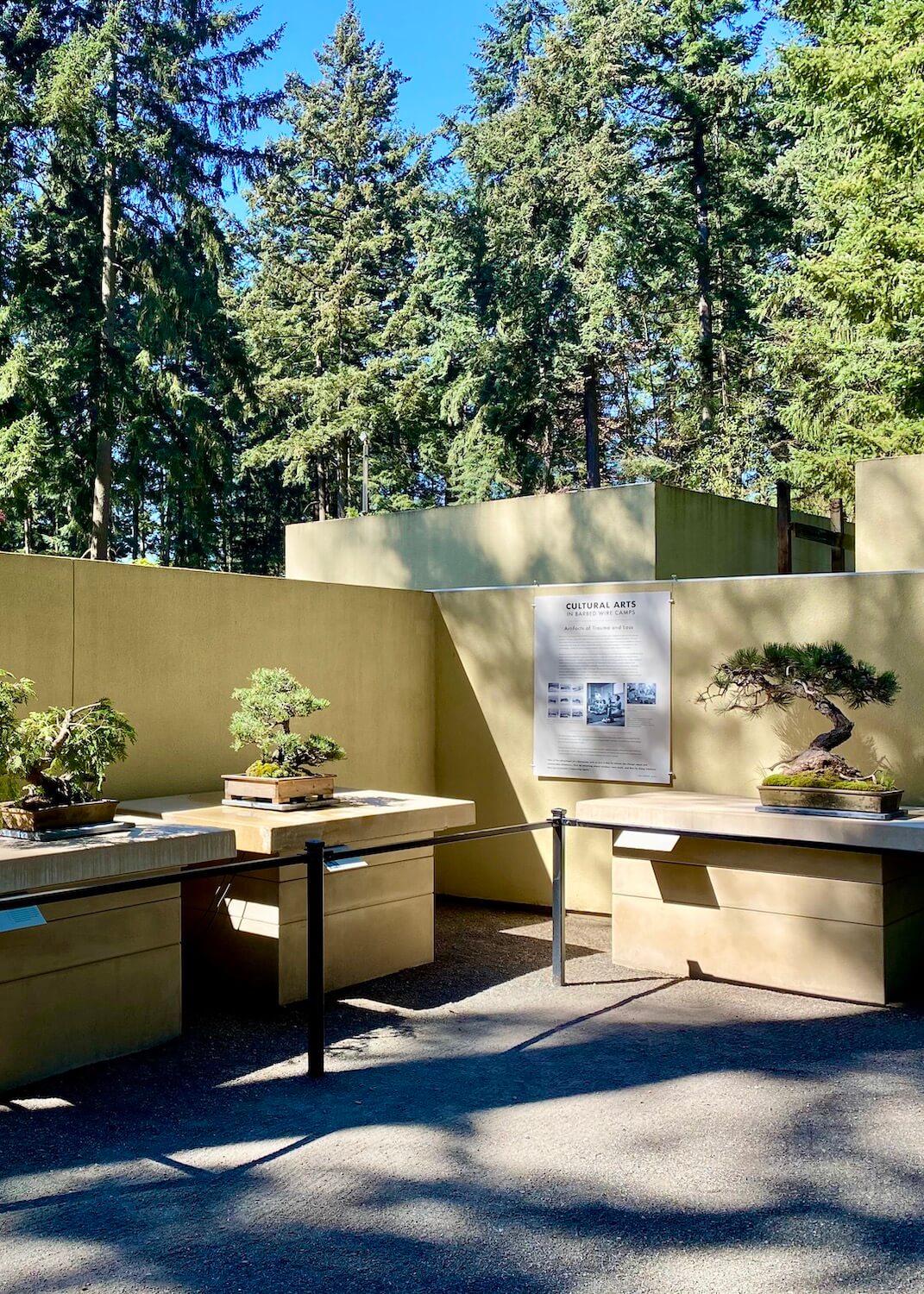 The map below offers a few additional options to enjoy Japanese-inspired gardens in the Seattle area.