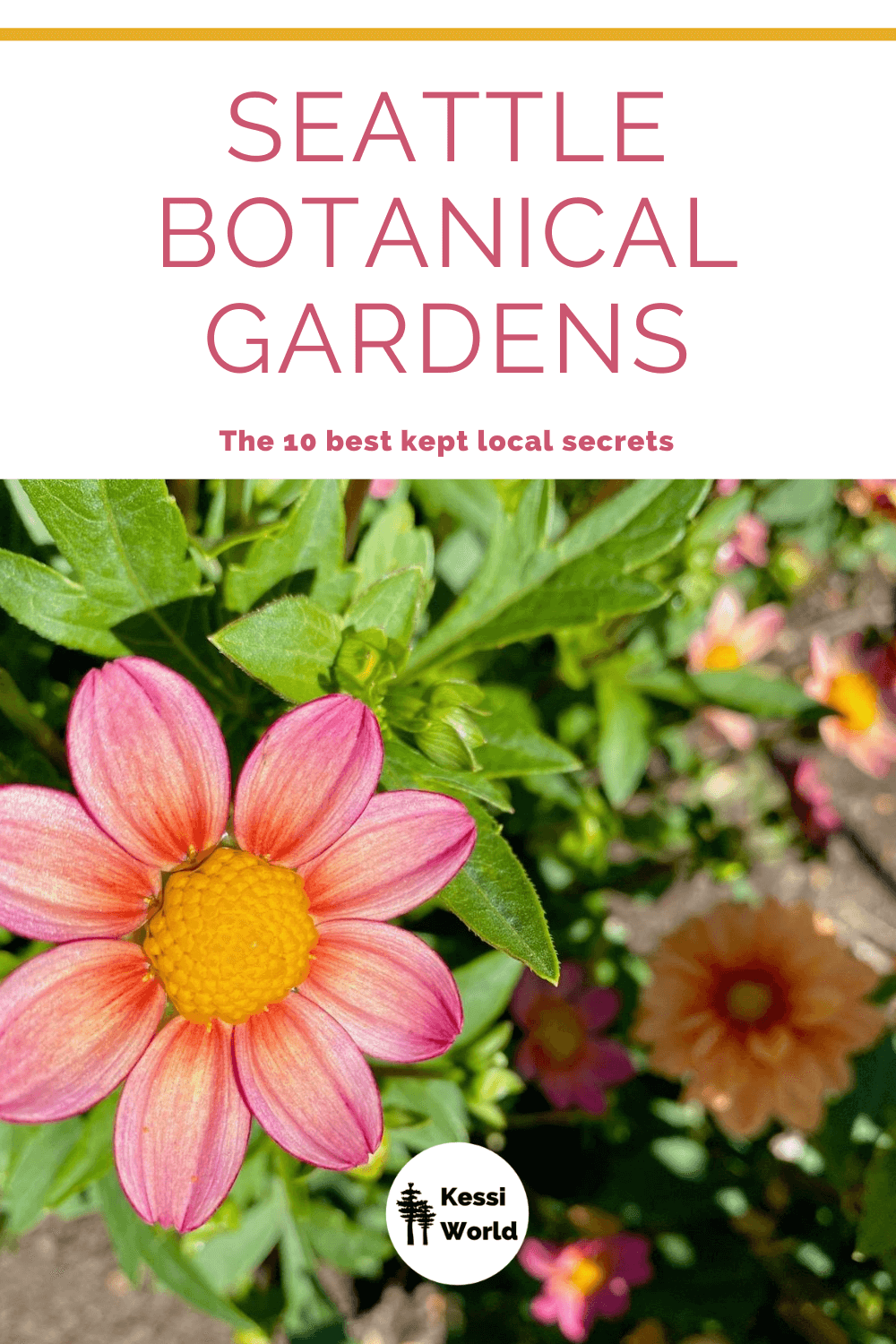 A city garden, lovingly crafted by the hands of inspired green thumbs, provides one of the greatest services in an urban environment. A reminder that no matter where we are, nature is around us, flourishing and working hard to help the world persevere. Public gardens also place humanity on even ground, allowing community at large to access the calming energy in a simple, welcoming manner. And, when searching for stillness and inspiration, look to Seattle botanical gardens to provide a calm connection to the local environment.
This article helps you find the 10 most inspiring Seattle area botanical gardens.
Table of Contents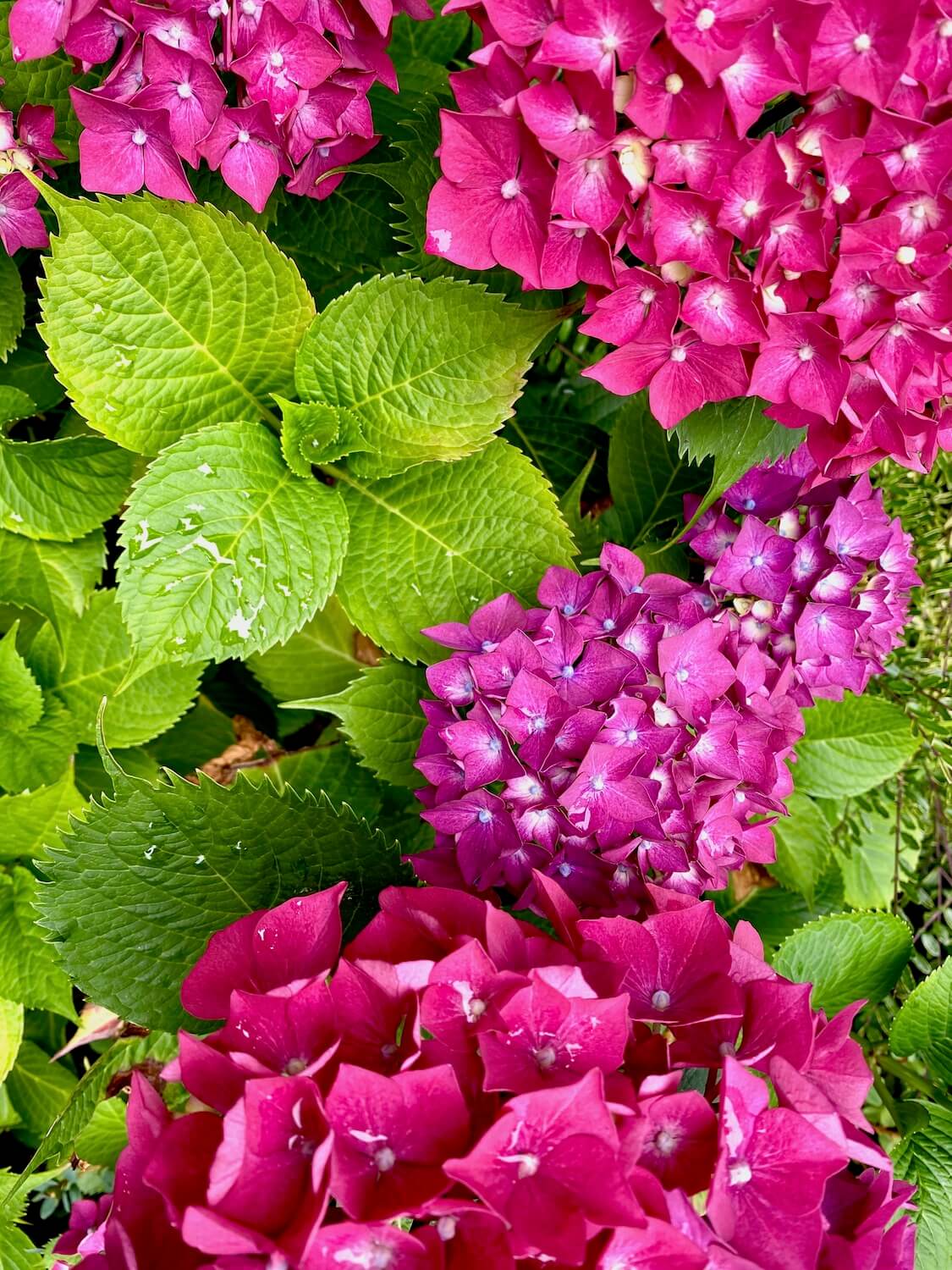 It's never difficult to find greenery in Seattle, as the water flows year round, providing encouragement for any possible organism to thrive. From the narrow cracks in the bumpy Capitol Hill sidewalks to the larger expanses of green in places like Discovery Park, nature flourishes in the appropriately named Emerald City. Lime green moss and evergreen fir trees spice up the darker winter months, while color pops in all shapes and sizes between March and October. So it shouldn't come as a surprise that there is a garden culture in the city.
While Seattle celebrates endless options to experience nature, this post will focus on lesser known botanical gardens that are true gems in their own right. What they might lack in expansive space or complex landscaping, is abundantly provided in serene areas to connect with a quieter side of the world.
As a Pacific Northwest local, I don't mind trudging through a mixture of leaves, gravel and mud to explore rain-drenched pathways of mostly dormant plants in the winter time. But for the fair weather minded, the land comes to life from about March onward through the fall, and something is always in bloom. This grouping of gardens are my favorites. Most are free to enter, and some, like Streissguth and Parsons, offer the bonus feature of panoramic views of the city.
Let's get to gardening!
Streissguth Gardens
1640 Broadway E, Seattle, WA 98102. Open 5am-10pm.
Romance in the garden inspired this magnificent hillside terrace, coming together in the 1960's, as a man and a women bought houses near each other on a steep Capitol Hill slope. They both shared an enthusiasm for gardening and eventually fell in love and combined their households and the surrounding plots of flowers and trees. Over time, adjacent vacant lots were purchased from developers ready to build up the land and an enchanting garden grew up, overlooking downtown Seattle with sweeping views of the Space Needle, Queen Anne and Lake Union. The family eventually donated the space to the city, and more land south of this plot was added to the St. Mark's Greenbelt.
A special feeling of botanical love exists here. As if still in the backyard of an intimate family garden.
Today, if you take the lofty Blaine Street steps from Eastlake area to 10th Ave E on Capitol Hill you'll pass by this garden. It can be the perfect stopping point to catch your breath. Choose a path and wind away into the wooded area amongst all kinds of varieties of flowers. The plot is planned in such a way that something is always budding or blooming, although the spring and summer would seem more alive to the untrained eye.
Kubota Garden
9817 55th Ave S, Seattle, WA 98118 Parking is available and generally open between 6am – 9pm.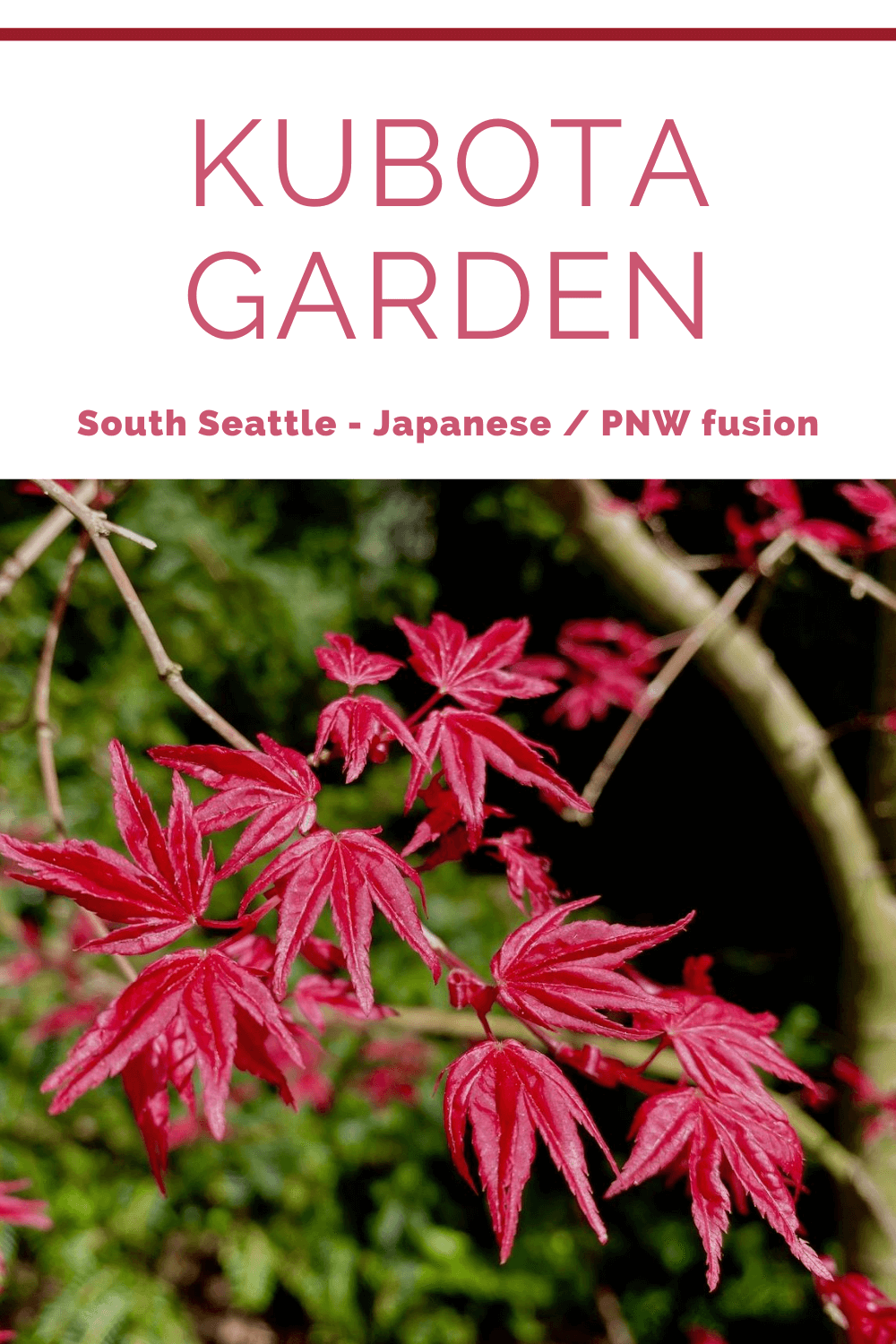 Fujitaro Kubota arrived in the US from Japan in 1907 and created an inspiring legacy throughout his 94 years living in South Seattle. A business owner and nature enthusiast, his mission was to display the beauty of the Pacific Northwest in a distinctly Japanese way. This stunning park started as five acres of personal home and gardens and endured several iterations over the years to become as large as 20 acres and then reduced down again as the expanding city developed. Today the expanse of natural elements is operated by the City of Seattle Parks and open to the public year-round.
A calm quickly surrounds visitors when walking through the traditional Japanese style gateway and soon enough decisions must be made about which way to explore. Similar to most gardens of this style, zones represent the different elements of Japan — lowland lakes to rock covered mountains. A feeling of space abounds and it's easy to get lost in thickets of bamboo. Just follow the gentle sounds of water rolling off grand pieces of slate — waterfalls and streams seem to be everywhere.
Spring is a great time to visit, as magnolias, azaleas and cherry blossoms are in bloom and the bright colors of emerging leaves from the many varieties of Japanese Maples create a collage of vibrant energy. There are picnic tables, several formal terrace viewpoints and a variety of sweeping lawns to spend time relaxing in this lovingly crafted botanical space. My experiences in Kubota Garden led me to write another article about the most inspiring Japanese-themed gardens in Seattle.
Bradner Gardens Park
1730 Bradner Pl. S, Seattle, WA 98144. 4 a.m. – 11:30 p.m.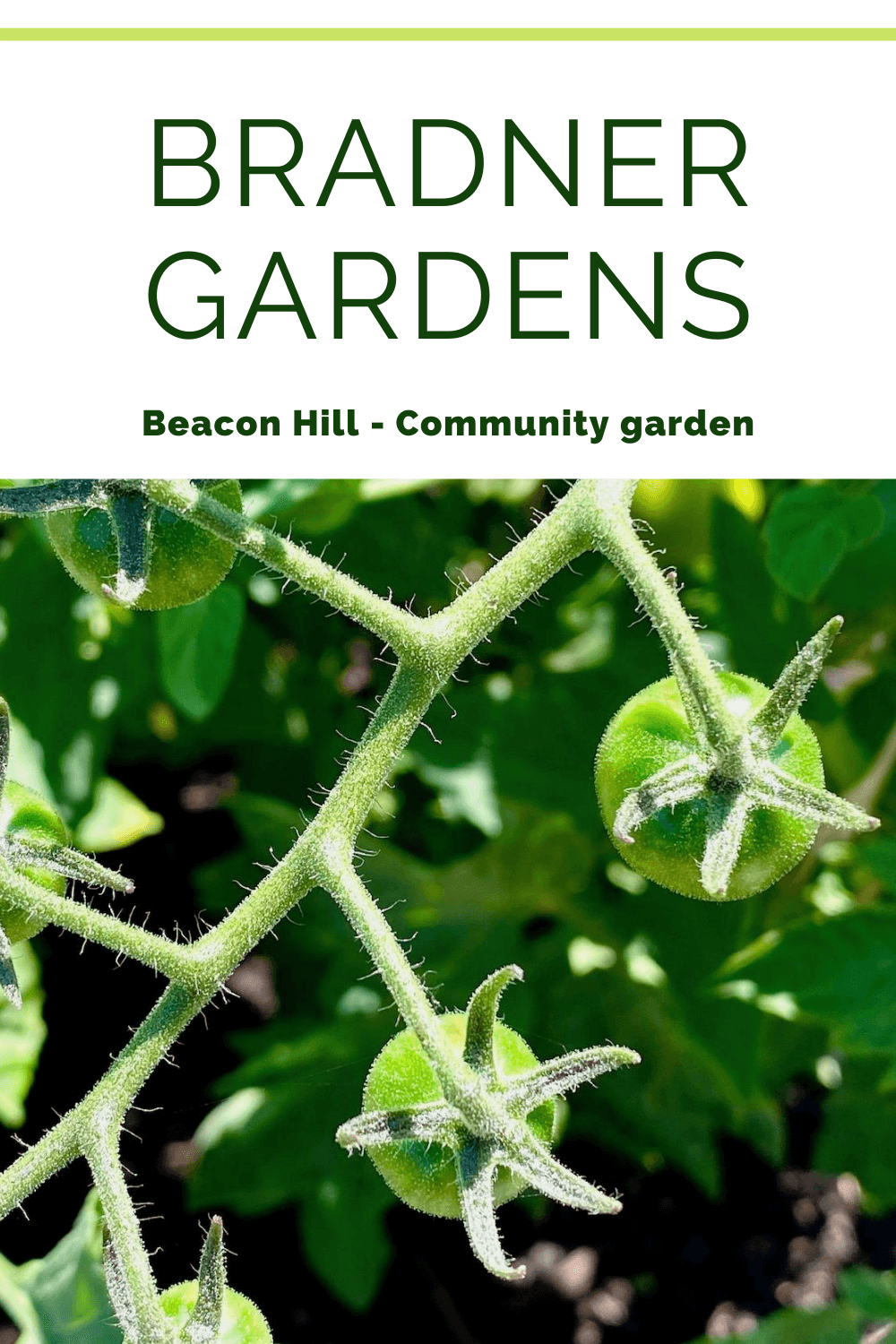 This hilltop green space is relatively recent in the history of Seattle gardens and already making an impact in the Mt. Baker neighborhood in the southeast quadrant of the city. The feel is unique in that it combines park with gardens and art with community participation. The central artisanal gazebo holds it all together while the eclectic installments of rural art forged by combining items commonly found on a family farm offer a feeling of whimsical belonging.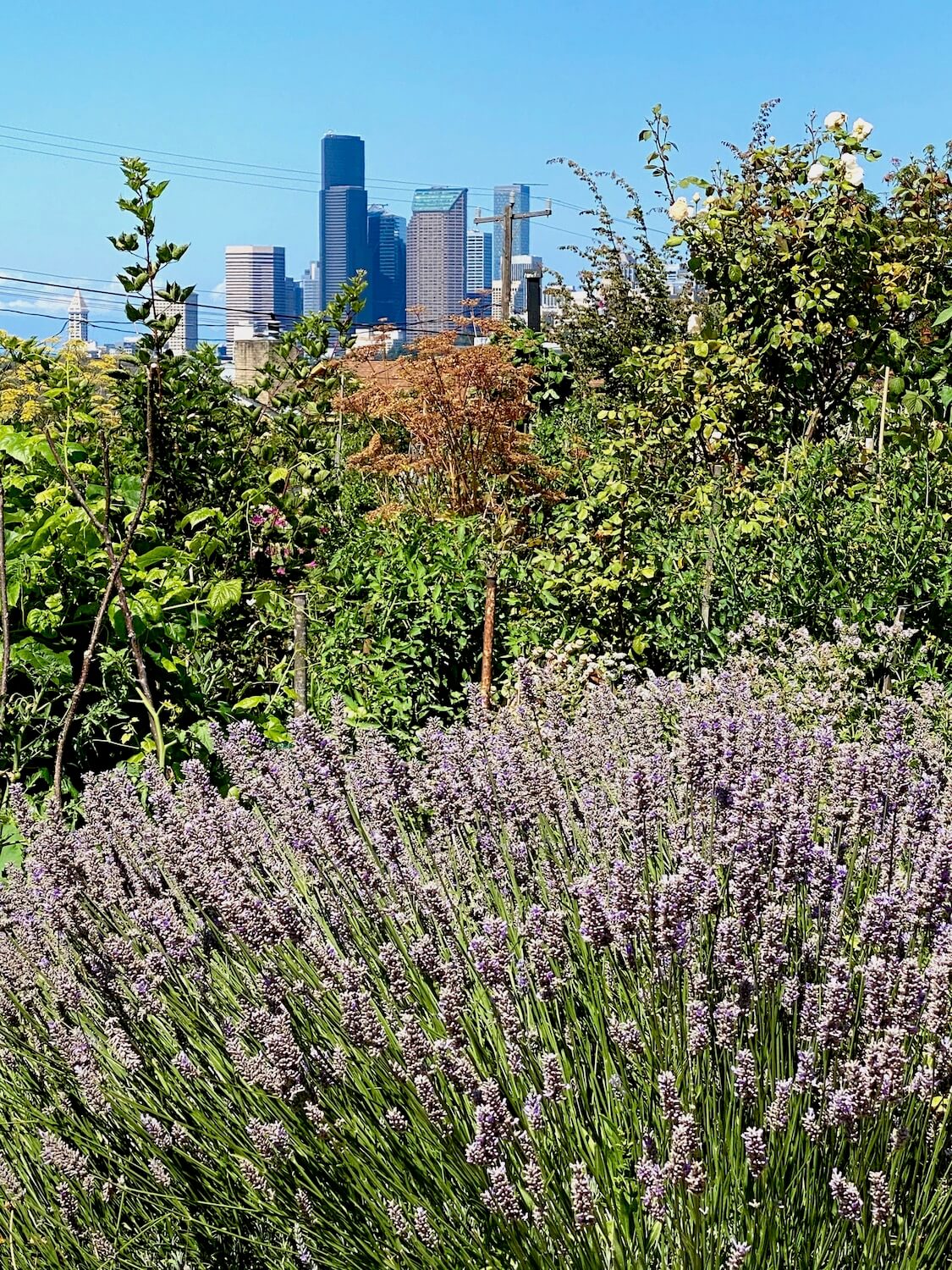 Bellevue Botanical Garden
12001 Main St, Bellevue, WA 98005. Admission to the park is free and there's plenty of parking and accessible options. Open daily from dawn to dusk and worth all the time in the world.
Cotton candy for nature lovers! This truly magnificent 53 acre symphony of cultivated gardens, restored woodlands, Japanese garden and natural wetlands seems to expand in every direction. Endless nooks and crannies of trees, plants, artwork and building structures fit perfectly into the landscape. Although right in the heart of downtown Bellevue, the serene balance of humans interacting with nature feels more like an oasis of peace and slow calm.
The park-like setting is a patchwork of land pieced together over the years — now offering a variety of themed zones. Start out in the rain garden that traverses a man-made hill up to the original home of Cal and Harriet Shorts. In 1981, the couple brought life to the idea of a city botanical garden by deeding their home and 7.5 acres of land to the City of Bellevue, with the requirement it remain a park for all to enjoy. Today the sleek mid-century home houses Copper Kettle Coffee Bar — serving up delicious coffee and fun eats — all with a 180 degree view of color, textures and organic delight.
Wander and get lost in the different themed zones of the gardens. Don't miss the bright, overflowing abundance of the Perennial Border Garden. No matter the time of year, something is always popping here. I love the Yao Garden and the peaceful, simple loop of Japanese zen. The more recent and further off the beaten track Ravine Experience is deep woods beauty only steps away from the hustle and bustle — and complete with an impressive suspension bridge dangling over a seriously deep ravine of ferns and fallen logs all cozily tucked in by a thick canopy of fir trees.
Parsons Gardens
650 W Highland Dr., Seattle, WA 98119. 6am – 10pm.
The majestic neighborhood of Queen Anne is a complicated maze of large stately homes, thick foliage and broad views of the city. The feeling is like being at a backyard gathering while exposed to the wide glory of the city at the same time. Check out Bhy Kracke Park and continue on to Betty Bowen Viewpoint, where cargo container ships glide past the Washignton State Ferries transferring passengers to and from the Olympic Peninsula.
Just in from the Betty Bowen Viewpoint is a lovely flat space of green tucked in amongst some impressive mansions. The rectangular plot is framed in by an inviting red brick half-wall and was literally the family garden of Reginald H. Parsons and then donated to the City of Seattle in 1956 by the family's children. Explore regal cedar trees with reddish bark that glistens in the rainy weather or wind through the pathways to spot seasonal flowers making their way to the light. Even in a rainy February walk, the infusion of yellow blooms on the moss lined Cornus Mas branches form magical thickets.
Pelican Tea Garden
1909 E Roy St, Seattle, WA 98112. Open all the time, but suggest daylight hours. Be respectful of the neighbors.
The Japanese have mastered the ability to combine movement with quietude, and there are countless little garden courtyards spread all over the busting metropolis of Tokyo, for example. Once on a long layover I wandered into a pristine little corner of paradise, barely large enough to park a truck and spent some important time recharging in a peaceful oasis amongst the neon and busy Tokyo streets.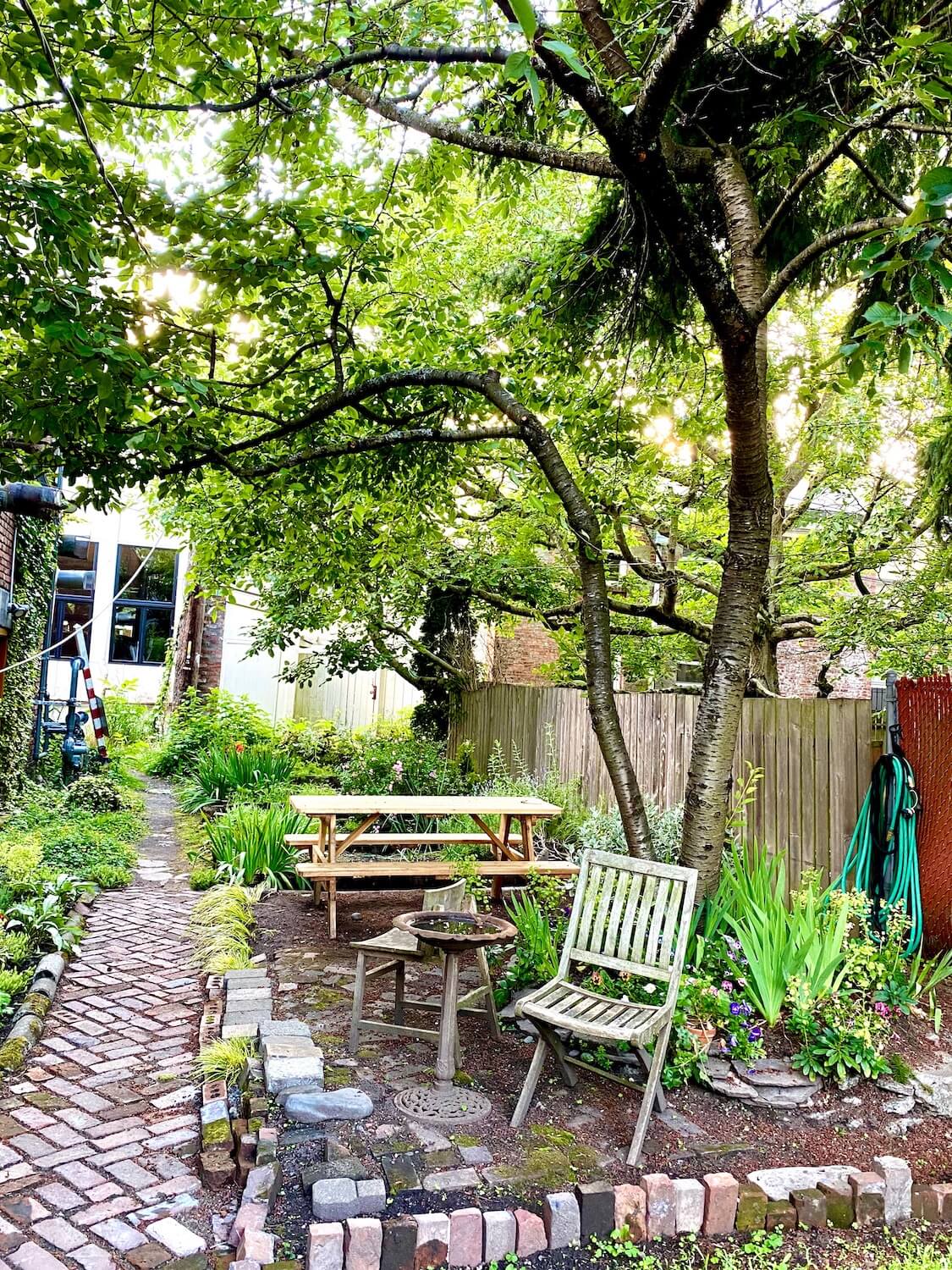 The Pelican Tea Garden is the closest little gem I've found that replicates the feeling of a secret garden in the middle of a city. This is technically a P-Patch, which is a space of city land tended to by a group of local citizens who lovingly work independent spaces like a patchwork quilt. Whereas a Japanese garden might have formal temples and perfectly raked gravel, this tiny green space employs the Pacific Northwest brand of "found item" temples. Think retro metal patio chair propped up next to a wood produce crate that contains several candles, wax melted through the slats.
Be on the lookout for the Russian Cultural Center and then head east half a block on Roy Street. It might initially feel like trespassing, but continue down the alleyway that leads to this little haven. The caretakers might be working, and this is a labor of love, so ask questions about the varieties of plants and take in the energy of community collaboration.
Kruckeberg Botanic Garden
20312 15th Ave NW, Shoreline, WA 98177. Open Friday, Saturday & Sunday — 10am – 5pm March through October and 10am – 3pm November through February. Admission is free but donations are suggested and appreciated.
This shady, exotic forest just north of Seattle in Shoreline, Washington, offers a wide catalog of trees and ground plants, inspired by Art and Mareen Kruckeberg. The couple met at UW in the 1950's and dedicated their lives to cultivating their 4 acre property with local and rare varieties of trees and plants. The grounds of this peaceful garden include the original home that is undergoing renovation and serves as the headquarters of the partner MsK Rare and Native Plant Nursery, which offers unique plants for sale around a whimsical greenhouse.
Continue past the shelves of nursery plant starts, down the magical hill lined with two champion trees. Weave in among rare varieties of Japanese pine and Turkish oak, through experimental native NW gardens, framed by a babbling brook. There are so many things to love about this compact oasis of nature, but perhaps the small placards describing the flora are the best feature, helping visitors learn along the way. Some of the tree varieties are offered for sale in the nursery.
While exploring the criss-crossing paths there's no doubt this garden was curated with love over many years. The iconic couple took a relaxed approach to mixing local plant varieties with offerings from farther away — mostly Japan and China — and today the flow works to bring a feeling of wonder and calm. Enjoy sitting on one of the benches while gazing at the abundance of textures, colors and geometric shapes emerging from the botanical space.
Thomas Street Gardens
1010 E Thomas St, Seattle, WA 98102. 4am – 11:30pm.
A similar concept to Pelican Tea Garden, Thomas feels a little less "secret" and is a meatier option with more space and formal delineation between plots. Enjoy the entrance gate covered in snake-like vines and the patchwork of stones leading to a gathering space in the back of the garden. Several sections feature charming rockery, inspiring the feel of an English garden and on a sunny day it's likely to run into friendly locals tilling the earth. Plus, a great location near the variety of shops and activity on Broadway East, as well as a stone's throw from the Capitol Hill Link Light Rail Station.
Woodland Park Rose Garden
750 N 50th St., Seattle, WA 98103 7 a.m. – dusk. Garden is free to enter but parking in the Hippo lot adjacent to the zoo is $8, when the zoo is open.
Woodland Park is a vast expanse of green, taking in the Seattle Zoo, sporting fields and this inspiring rose garden. The fields of roses are expansive and number of varieties impressive, but there's more to this formal 1920's-era setting. Take in the bushes of lavender in amongst an arbor aligned with the reflection pool and white marble fountain at the opposite end of the lawn. Enjoy the smells of rose and freshly cut grass while resting on one of the sturdy benches along the pea-gravel perimeter walkway.
The diversity of roses live in tranquil balance with the framing trees, shrubs and formal water features.
Wander towards the Northeast corner (farthest from entrance) where the more recently developed Seattle Sensory Garden takes form; designed to be accessible, inclusive and safe. There are a number of tactile exhibits, in addition to sound columns and wind chimes in the Cathedral of Melodies while farther down the path the symbiotic Woodland Gardens comes alive, combing tall cedars with abundant ferns and other flowering ground cover.
Dunn Gardens
13533 Northshire Rd NW, Seattle, WA 98177. Open hours vary, check with website.
Talk about a showstopper! Among the best in Seattle gardens. These beautifully flowing grounds tucked within a residential neighborhood in North Seattle were designed for a private family by the esteemed Olmsted Brothers Landscape firm in 1915. Now on the National Register of Historic Places, this is the only Olmstead garden (designed for a private residence) open to the public.
The design offers several different zones. From the tall fir trees in Ed's Woodland to the crocus infused Great Lawn, there is sheer surprise and delight around each corner. Late spring is the true color spectacle from all angles, but the other seasons always serve up unique inspiration. The two private residences on the land seem to work into the landscape as if no one is watching. Explore the poignant groupings of thickets abundant around the perimeter and be transported away to a magical world.
Of all the locations on this list, these gardens require a bit more planning to visit, so check with the website to get more information. In general, only open between April and the Fall.
Map of the best Seattle botanical gardens
Other botanical garden ideas around the Seattle area
The map above reflects some of my favorites (shown in light green) that are a little further away from the core of Seattle, but very much worth the effort. I've written separate articles about Bloedel Reserve, Rhododendron Species Botanical Garden and my favorite Japanese-inspired gardens. Click on the tiles below to explore these local gems.
I'm a local from the Pacific Northwest, and love to share my knowledge of the area with visitors and locals alike. If you're interested in more adventure in this beautiful corner of the world, check out my post on an amazing road trip itinerary around the Olympic Peninsula or even a more interesting way to travel between Seattle and Portland.
Follow me on Pinterest and pin one of the tiles below.