Ballard Locks Balance
What can we learn from an engineering marvel dependent upon the flow of nature?
There is a magical place in Seattle where freshwater meets the salty Salish Sea. It might stand as a reminder to integrate different parts of life for positive results. And it also is the scene of an ageold tale, since time immemorial.
The Ballard Locks and adjacent Fish Ladder is a fascinating integration of engineering marvels facilitating travel, miracles of nature, and spirit. It is alive with running salmon from July to September and marine vessels of all shapes and sizes traveling between worlds 24 hours a day.
I recently spent a sunny afternoon showing my out-of-town friend Debbie the Emerald City. This was an essential stop on our tour. We did things a little bit differently than the crowds of visitors, who made a beeline for the enormous mechanical doors guiding the water flow.
Unfortunately, the excitement of the Ballard Locks often overshadows the Carl English Botanical Garden. This thoughtful arrangement of over 500 species of trees, shrubs, and flowers in the same park complex forms a magical place to settle in with Mother Nature. I discuss this more in my article about my favorite parks and gardens in Seattle.
I showed Debbie to my favorite bench, perched over a flowing stairway of grass presumably created for giants. The sea mammals were quiet on this day, but it's normal to find sealions, blue herons, and crows communicating loudly over the churn of the freshwater flowing into the salty tides.
The Ballard Locks opened in 1917 as the final piece of a series of canals connecting Lake Washington and Lake Union directly to the Salish Sea. Since the freshwater levels were higher than the ocean, a lock system was required to manage marine traffic flowing between the two masses of water.
Interestingly, 13,000 years ago, Lake Washington used to be connected directly to the Salish Sea – after the glaciers pushed the surrounding ground below sea level before receding. Like a sponge, the land's surface gradually rose, cutting off the lake from flowing saltwater tides.
Maybe the spirit of the lake convinced the Army Corps of Engineers to return a connection from Lake Washington to the Salish Sea?
The locks are the busiest in the US, as all types of marine vessels commute in and out around the clock. Watching the water rise and lower and gates open and close is enthralling. I showed my guest the best viewpoint to witness this passageway.
When I have enough time to slow down and listen (usually quieting down on the bench I mentioned above), the locks ask me, "what different things are you integrating into your life?"
On this day with Debbie, unbeknownst to her, the Ballard Locks encouraged me to look at the current light and shadow sides of my life. I focused on my path toward continuous self-improvement and healing. While this deep work has a fulfilling "light" side, was I getting too self-involved? Was there a better way to balance the positive and negative traits?
The locks also reminded me that this is never a perfect balance – there are constant ups and downs around the clock. Even within a human engineering marvel shuffling water, nature is here to provide a mirror – always an opportunity to reflect.
How are the "Ballard Locks" in your life challenging you to face your shadow and light sides?
Do you notice other examples of integration happening in nature around you?
Happy October!
Matthew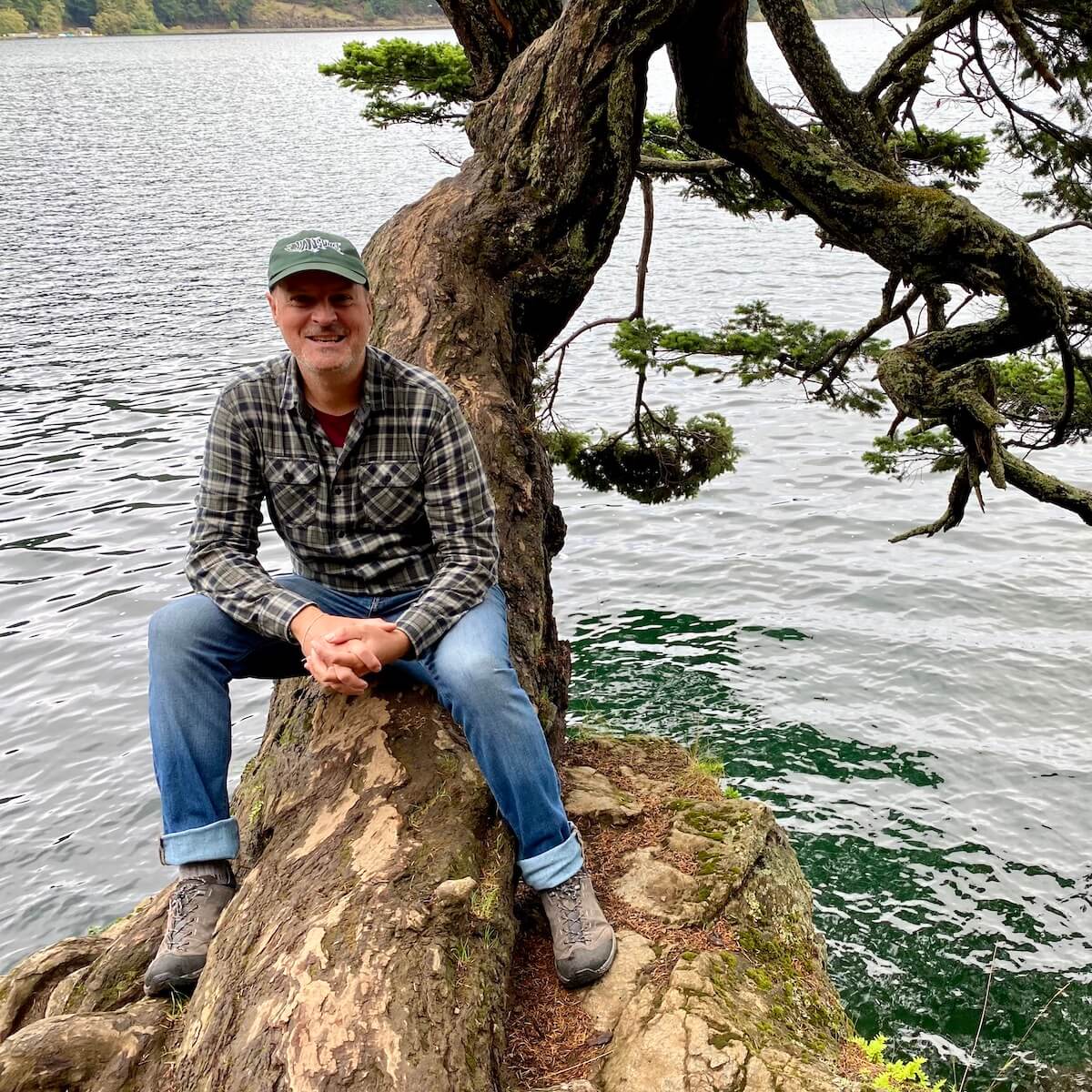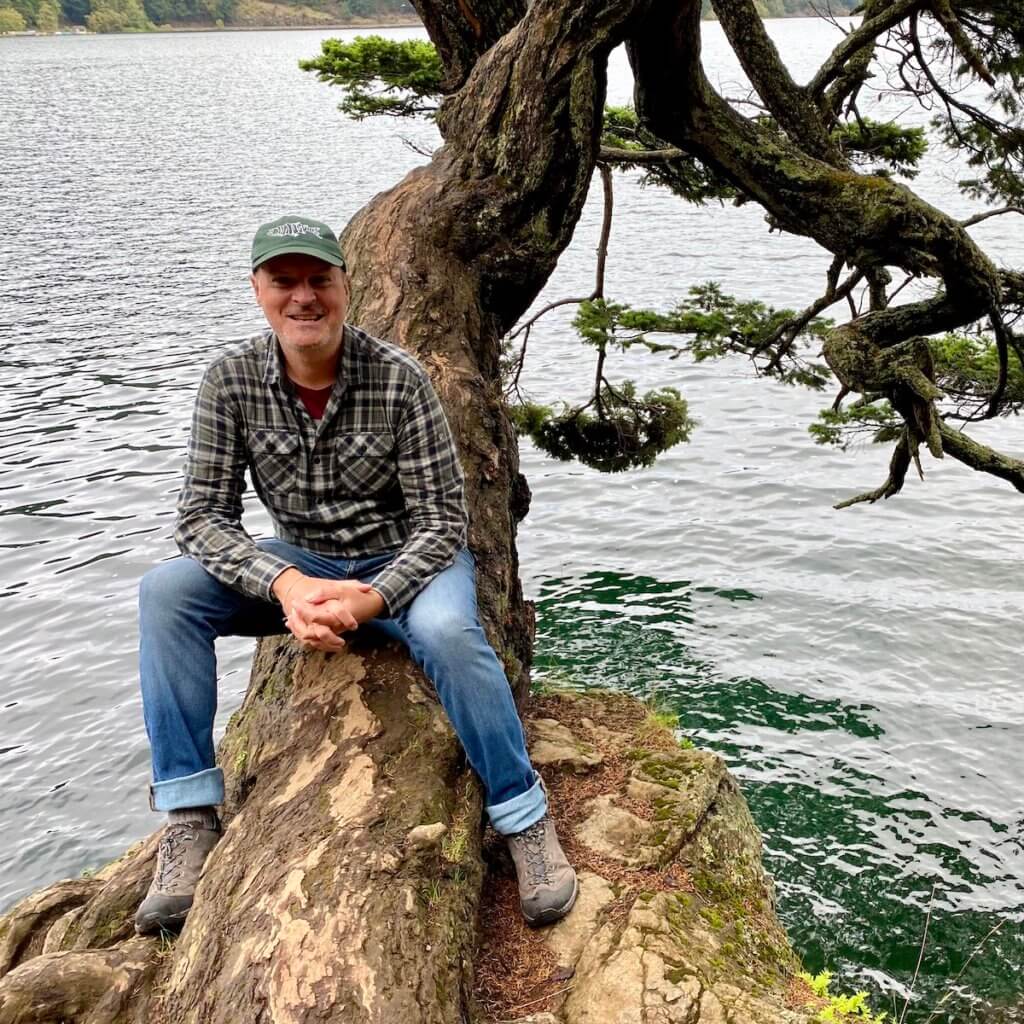 Do you want to take your relationship with nature to the next level?
Let me show you how paying attention to nature opens the door to see yourself — and the world — differently. Transformation is closer than you think.
I offer Mystic Nature Experiences, 90-minute in-person guided journeys in select parks and gardens in Seattle, Tacoma, and Portland.
Ballard Locks Fish Ladder.
Carl English Botanical Garden.