The best Oregon Coast Towns to visit
I've done the work for you! This thoughtful guide from a lifelong Pacific Northwest local reveals the best Oregon Coast Towns to visit, in each of 10 different categories.
You'll get as many answers if you ask long-time Pacific Northwest locals about the best Oregon Coast Towns to visit. The scenic 363-mile outline that follows the Pacific Ocean is as varied as the varieties of moss in the coastal forests. Whether you want quiet contemplation or zip-lining, rest assured the options exist. While this article contains my top selections for ten categories, you can Click here for the complete list of all 21 communities that hug Oregon Coast Highway 101.
Much is up to the interpretation of a great experience and the 10 "best of" categories, but I go by the way my soul connects to the surroundings. I've visited Oregon Coast towns my entire life, starting with summers in Astoria with a favorite babysitter who moved away. Then family vacations in Cannon Beach and high school marching band performances in Newport and Florence. Next in line were college retreats in Pacific City, Tillamook, and Rockaway interwoven with sunset runs to Seaside with friends. I worked in a sales role covering the Coos Bay Area on the Southern Oregon Coast — and recently had the joy of experiencing Oregon's redwood forests near Brookings.
Rest assured, there is something for everyone here, but those new to the area may have to work a little to find it. All of Oregon's beaches are public domain, which makes finding your favorite stretch of sand and rocks limitless. About 60% of coastal lands are also publicly owned, meaning parks, hiking trails, scenic vistas, and lighthouses are readily accessible. But in many places, there is much more than meets the eye driving along the elongated patches of commerce that hug the Oregon Coast Highway 101.
I've done the work for you to assist in planning and locating the best Oregon Coast Towns. All this information is updated from 5 recent comprehensive tours of every stretch of Highway 101 — Astoria to Brookings. And be sure to check out my interactive map of the entire coast, packed full of my favorite hikes, restaurants, unique places to stay, and key attractions. It's at the bottom of this article — be sure to save it to your files for later.
While it's straightforward to do a cursory online search of places to stay on the Oregon Coast, you could miss several hidden gems because they don't participate with platforms like booking.com and Expedia. For more information, check out my 25 hidden Oregon and Washington Hotels article.
NOW STREAMING MY TIKTOK VIDEOS! Be sure to watch the three-part series of an Oregon Coast Roadtrip I made from Astoria to Brookings — they're at the end of this article.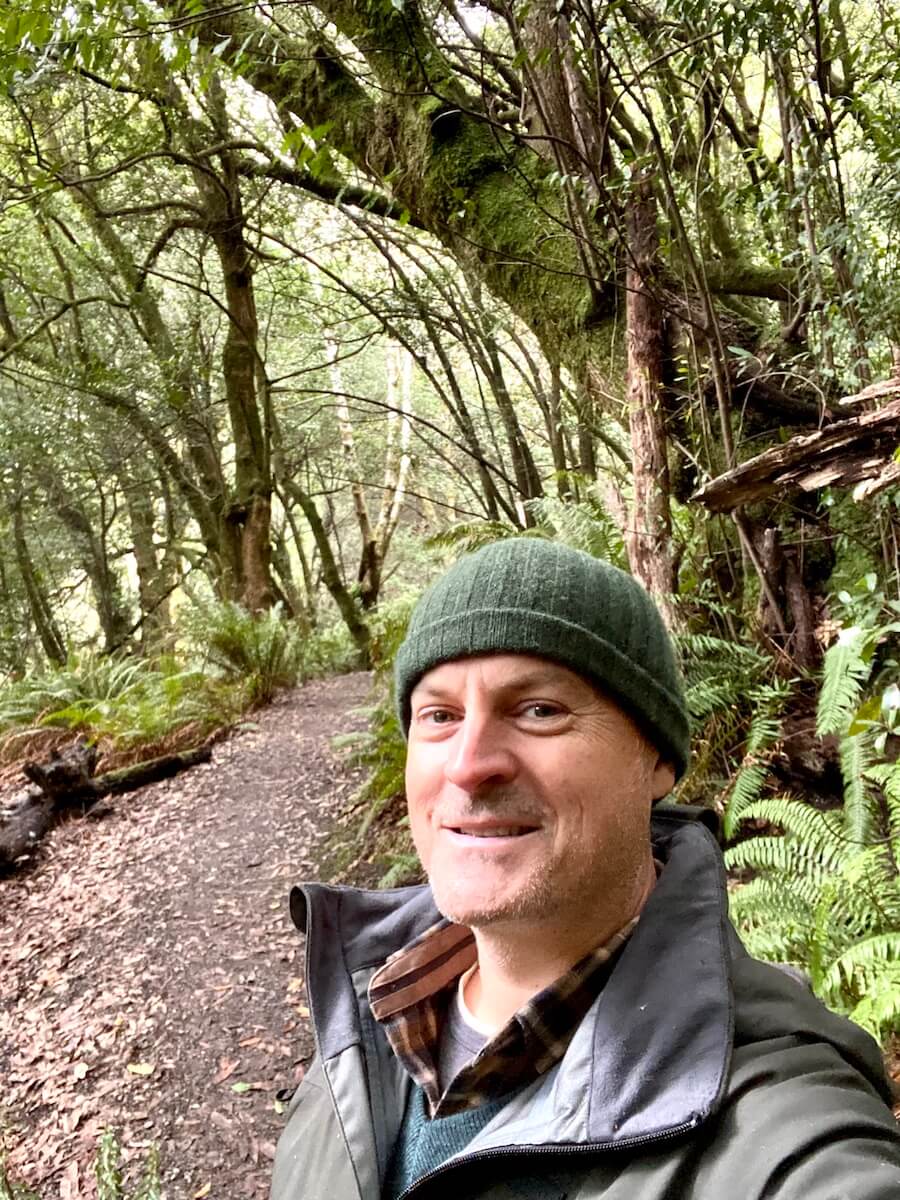 Table of Contents for the best Oregon Coast Towns to visit
The best…
The best Oregon towns with access to nature
Summary (North to South): Tillamook (Netarts and Oceanside), Pacific City, Yachats, Reedsport, Gold Beach, & Brookings.
Now let me be clear, the entire Oregon Coast IS nature. Beaches, rock stacks, and coastal range forests, mixed with relatively few people, make it easy to connect with Mother Nature. But this list is about my favorites.
The Southern Oregon Coast, or the area between Brookings and Reedsport, is steeped in access to coastal parks, exciting beaches, and the benefit of fantastic inland hikes. Samuel Boardman State Scenic Corridor, between Brookings and Gold Beach, is a definite highlight (and free). Both Oregon Coast towns allow the chance to get lost in several soul-nourishing inland hikes, such as the Redwoods of Oregon and Francis Shrader Old Growth Forest.
I think Yachats combines nature with other fun features as a complete package. Just down the road, marvel at Thor's Well within the Cape Perpetua Marine Reserve area, and be sure the Heceta Head area (the lighthouse B&B is the most romantic place on the Oregon Coast) is on the list.
It's not that the Northern Oregon Coast doesn't have access to the great outdoors — there is just more development and… people. However, I find great opportunities to connect with nature in and around the three capes between Tillamook and Pacific City — Cape Meares, Cape Lookout, and Cape Kiwanda.
If you're looking for succinct hikes that provide soul-nourishing nature when time is short, check out my article: Ten of the best Oregon Coast hikes to reclaim your soul.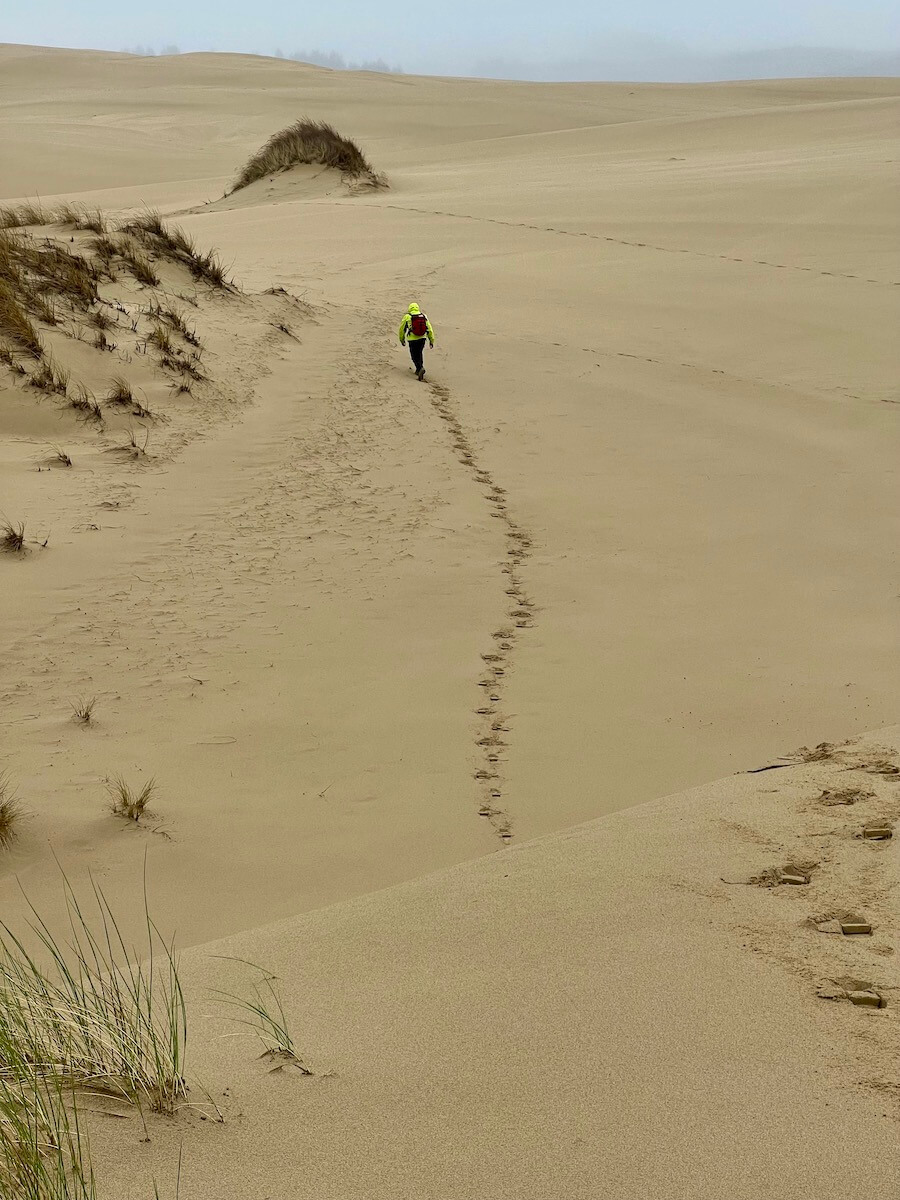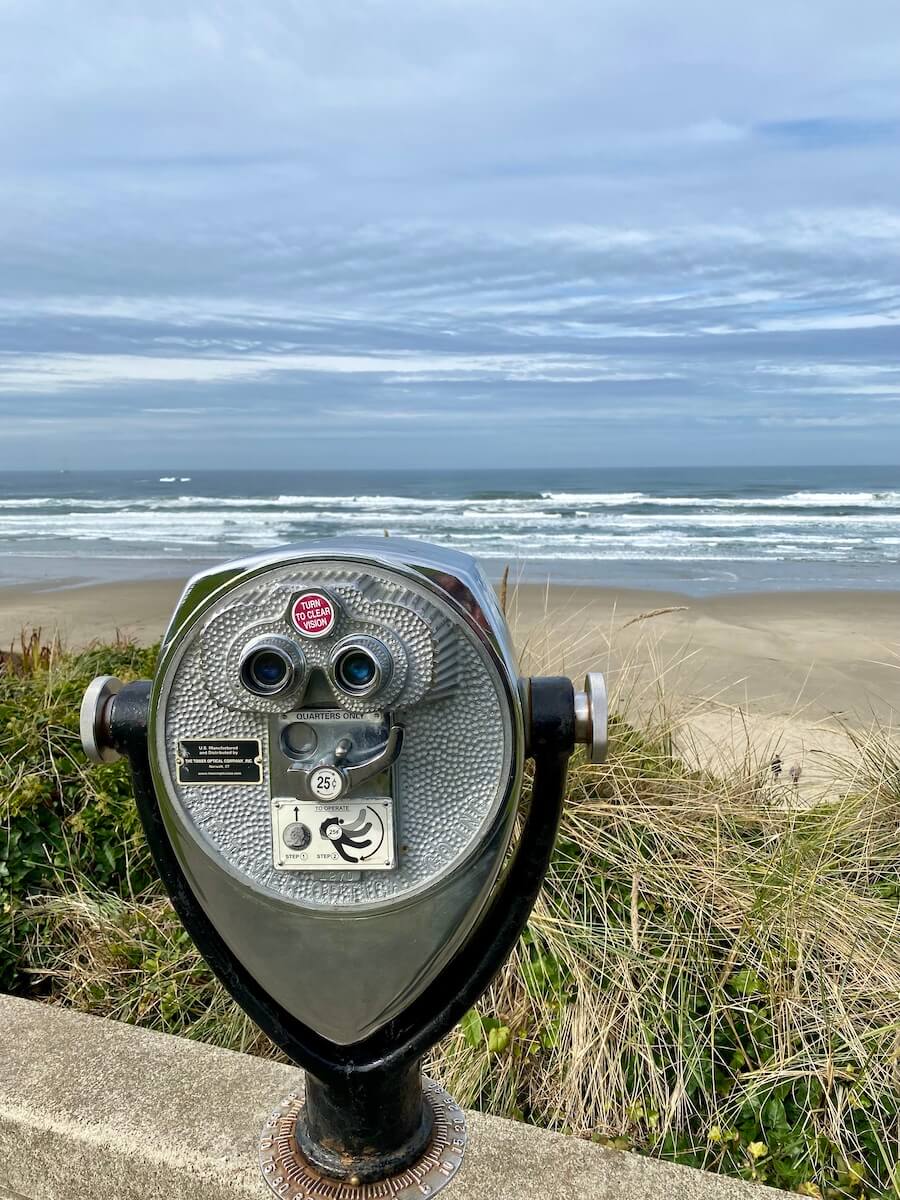 The best Oregon Coast beaches
Summary (from North to South): Seaside, Cannon Beach, Lincoln City, Newport, Bandon.
It's almost ridiculous that I'm trying to sum up miles upon miles of pristine beaches. However, if you're looking to stay in one of the best Oregon Coast Towns for beach access, it will likely be on the Northern end of the Oregon Coast.
Cannon Beach is my favorite beach. I have so many beautiful memories here; it is an icon for the Oregon Coast. While I don't love how congested it gets all summer and even into weekends on the shoulder season, once you park the vehicle (or settle into lodging) and get grounded in the endless sand, the touristy element seems to blow away.
Seaside's beach can swallow you whole — transporting you to a parallel universe. Even at high tide, the vast sand… not just long but deep… seems to open up to another world. Plus, the whimsical promenade walk is hands down the best way to connect with a beach on the Oregon Coast in an accessible way — on a flat, paved surface that stretches 1.5 miles.
In terms of finding an excellent place to stay right on the beach (or overlooking), Lincoln City and Newport and their elongated city limits provide the most options to hear the pounding surf from the comfort of your bed outside a cracked window.
Bandon is the best beach on the Southern end of the coast. Look for Circles in the Sand between May and September — daily labyrinths etched into the beach. At low tide, people gather to walk the newly created art that will provide an inspiring meditation venue until the sea sweeps in to clean it up later in the day.
What about the best scenery?
Summary (North to South): Depoe Bay, Yachats, North Bend/Coos Bay, Port Orford.
The two groupings above cover general nature and beaches, but the scenery is another essential nuance that takes in the feeling of integration between all the elements. How does the entire 360-degree setting capture your heart?
For me, that involves dramatic rock stacks with waves crashing against former lava tubes that erupted into the churning ocean; or the 50-mile stretch of coastline that follows the impressive Oregon Dunes National Recreation Monument.
Tiny Depoe Bay, with nearby Devil's Punchbowl, provides abundant "wow" along with fun amenities and things to do. Watching deep-sea fishing vessels navigate through the tiny opening to the World's smallest harbor feels action-packed, and whales venture close enough to shore to spot between July and October.
Yachats is another bastion of scenery that varies from tide pools and beaches to stunning vistas on the forest side. While the Oregon Coast towns of North Bend and Coos Bay aren't super scenic on their own, they are grand launching points for the amazing Sunset Bay and Shore Acres State Parks, as well as the Oregon Dunes and inland Silver and Golden Falls.
Finally, Port Orford is a tiny collection of commerce and a few motor inns perched on rocks overlooking some of the most soulful scenery on the entire coast. A sunset meal at Redfish feels like the heavens are opening up. Plus, there is Cape Blanco, the most western point in Oregon, and the stunning drive south toward Humbug Mountain. But keep your eyes on the road!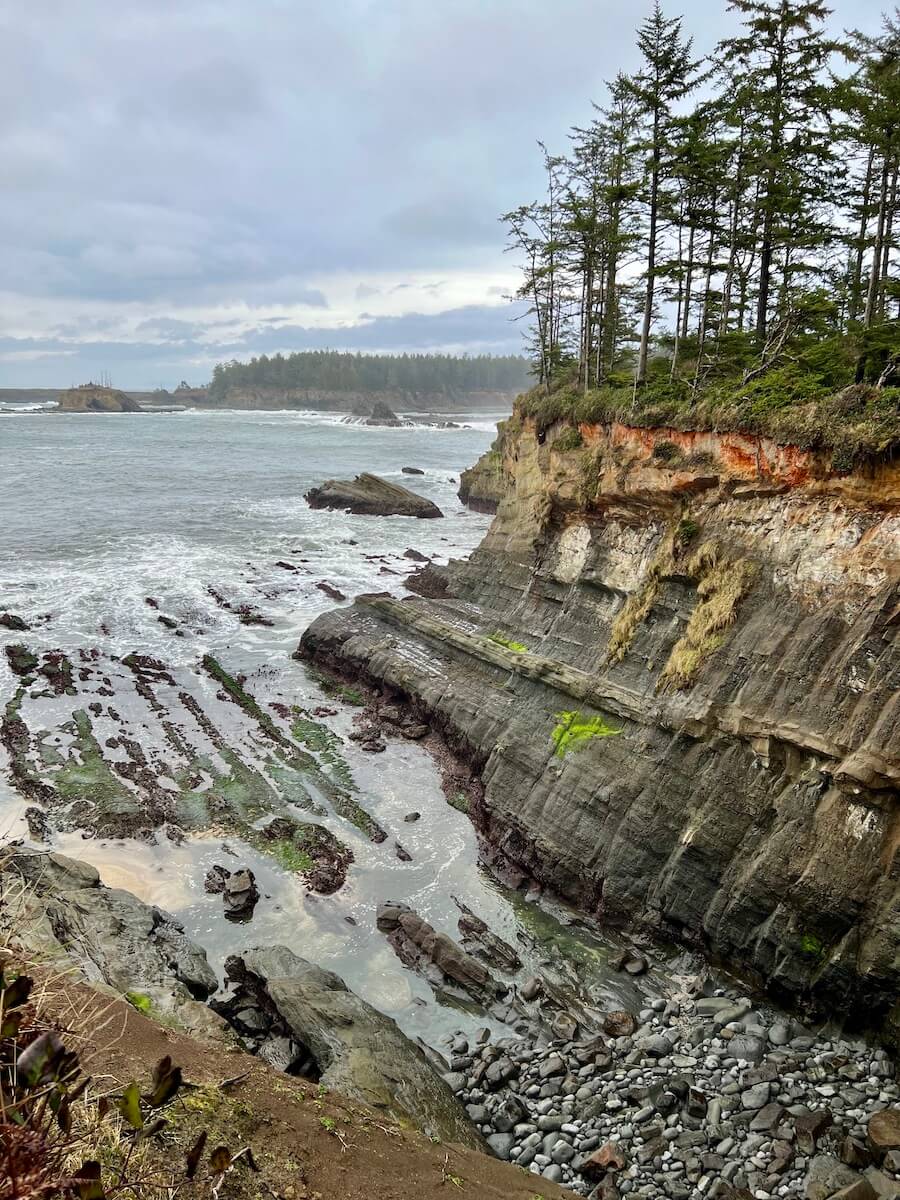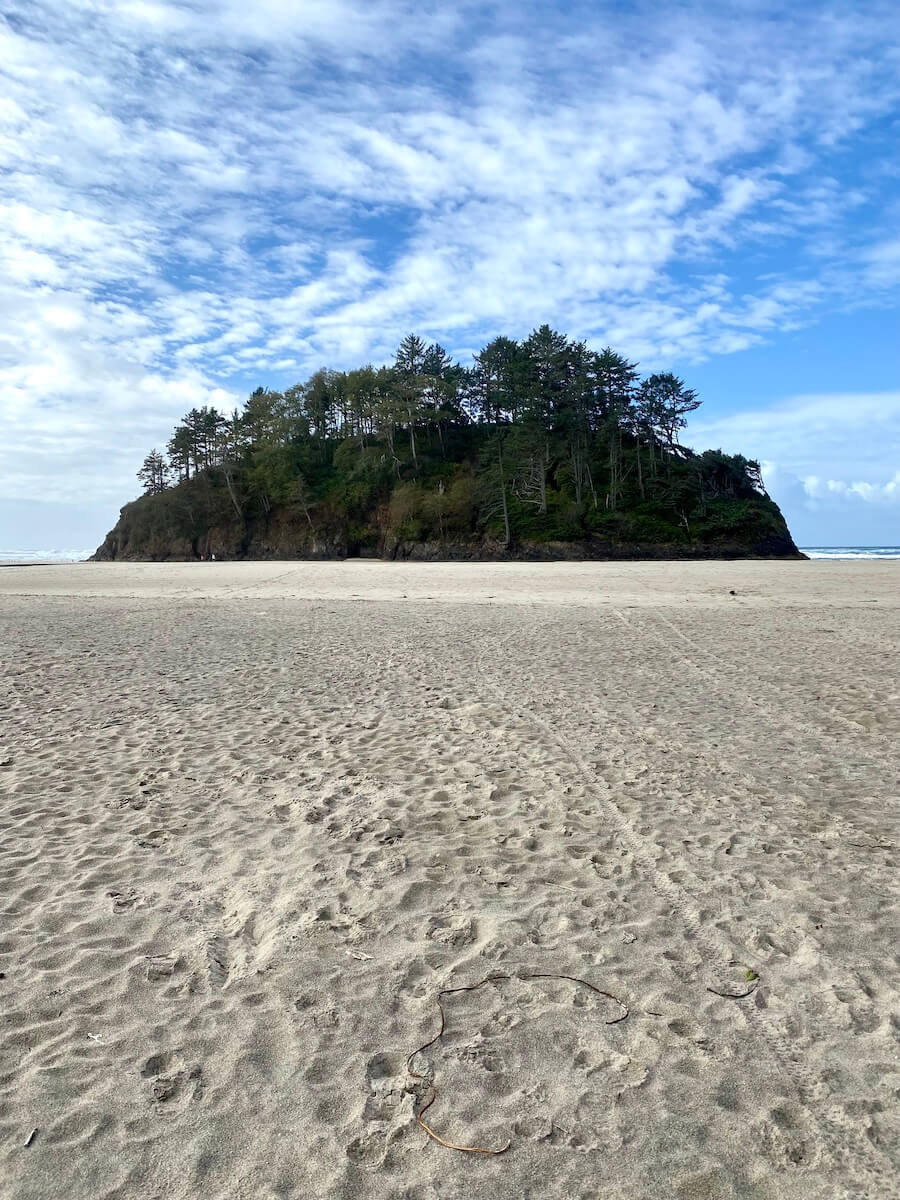 The best Oregon Coast Towns for quiet contemplation
Summary (North to South): Gearhart, Manzanita, Neskowin, Bandon.
Since Oregon Coast waters feel freezing year round (actually around 55F), the appeal is less about getting into the surf (although plenty of surfers would disagree) and more about the connection to the feisty elements — most notably, the raw power of the ocean pushing upon anything in the way, including expansive beaches.
This means you can find solace even during the winter, which is my favorite time to visit. The brooding weather and dramatic skies create a world specially designed for meditation and contemplation.
Any of the 21 Oregon Coast Towns can provide some element of quiet rumination, but some feel more inviting to sit back and read a good book or walk uninterrupted on the beach for miles.
An expansive beach and sleepy coastal hamlet vibe make Gearhart a perfect introvert getaway. Plus, it's just a few minutes from the convenient features of Astoria and Seaside. Manzanita is another favorite for those who might appreciate quiet but want a few quality services in a charming coastal town.
Neskowin (photo shown) is not a town per se. Still, the tiny community feels like relaxation taken to a new level — interesting proposal rock holds space on the edge of a beautiful uncrowded beach. Bandon levels out this group with exciting beaches, and the Circles in the Sand feature in summer, ideally suited for meditation.
The best Oregon Coast towns to keep you busy
Summary (North to South): Astoria, Seaside, Newport, Florence.
So maybe you're traveling with the family and need more than a quiet, contemplative beach. No problem.
Astoria offers a cohesive downtown for exploring, including the river walk and curios shops on the deco-lined main drag. Not to mention the Astoria Column perched high on a hill overlooking the mouth of the Columbia River. Buy balsa wood airplanes at the tiny gift shop and have a contest throwing them over the sweeping lawn.
Seaside is another community packed with things to do — including an Atlantic City-like avenue with skeeball, bumper cars, and all kinds of buggy and bike rentals. There are zipline adventures, surfing options, and hiking Tillamook Head or experiencing the aquarium.
Newport is a fun destination that offers a world-class aquarium, a historic harbor, and two lighthouses, among all the usual beach activities. And don't forget the food and beverage scene, with places like Roque Brewery and an old-town harbor full of delectable seafood options. Florence offers access to the Oregon Dunes, equestrian, Sea Lion Caves, Heceta Head Lighthouse, and historic downtown.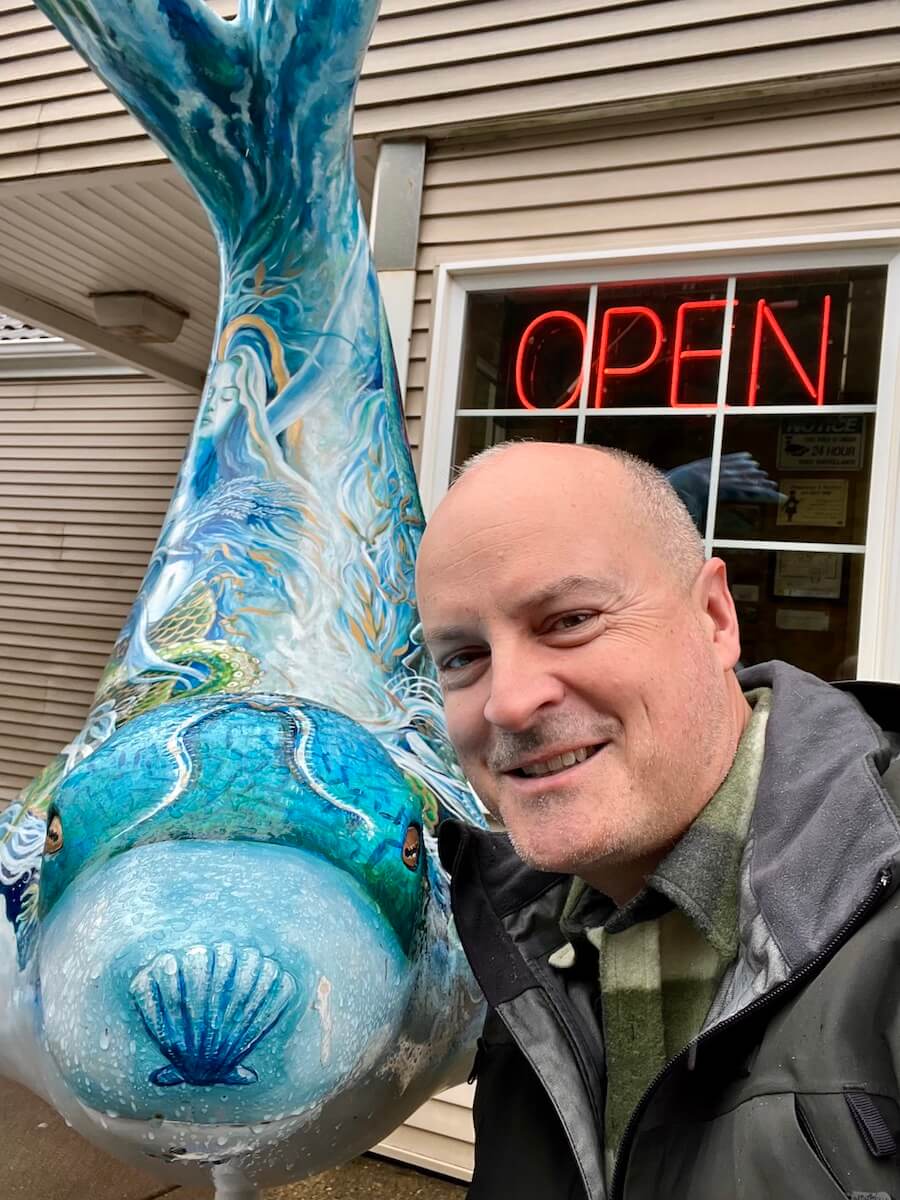 The best places to go for an adult weekend away on the Oregon Coast
Summary (North to South): Astoria, Seaside, Newport, Coos Bay/North Bend.
My friend Amy recently celebrated a milestone birthday in Seaside. We ate at various restaurants and enjoyed a fantastic bonfire on the beach, among other things. It was an excellent destination for a group because the town provided enough lodging within the downtown core and enough venues for the different events.
While you can rent houses along the coast, I like destinations that allow the ability to walk to nearby nightlife and provide a fun "weekend away" atmosphere.
In particular, I love Astoria because the downtown is cohesive enough to stay at a quality hotel and explore on foot for most of the weekend. The food and beverage options are probably the most advanced on the Oregon Coast. For more information, please read my article on my favorite things to do in Astoria.
It wouldn't be a surprise that the two remaining places on my top list are the other population centers — Newport and Coos Bay. For an excellent day trip, check out another article about "How to see Newport in one day." While Newport might seem obvious (stay in the Nye Beach area), Coos Bay is an outlier. I like Coos Bay and North Bend because the food and beverage scene is well-developed, has excellent options, and has exciting things to do.
The best Oregon Coast Towns to splurge for an elevated experience.
Summary (North to South): Cannon Beach, Pacific City, Yachats (Heceta Head), Port Orford.
Whether it's for some much-needed post-pandemic self-care, celebrating a milestone, or cultivating romance, four essential experiences come to mind. For me, these would be considered a splurge… but well worth it.
Cannon Beach: Stay at Surfsand, where you can enjoy the sunset by a bonfire the staff can build for you. Enjoy a meal at Wayfarer and venture to Oswald West park for a nature outing (Ecola State Park would be the best, but it's currently closed due to a landslide).
Pacific City: Move down the coast to the other Haystack Rock. Stay at Headlands Lodge and eat at Meridian Restaurant & Bar (in the hotel). Explore Cape Kiwanda or Nestucca Wildlife Refuge and take a long walk on the beach.
Yachats: The most idyllic location on the Oregon Coast is Heceta Head Lighthouse, 14 miles from Yachats. Stay at the Heceta Head Bed & Breakfast and enjoy access to the lighthouse at night. You can enjoy dinner at Ona Restaurant in Yachats or bring your ingredients to cook a spread in the provided kitchen. Dine on the deck of a 1900's building that overlooks the most dramatic seascape.
Port Orford: This tiny town doesn't offer many commercial options, but the ones available are great. You can rent a stunning loft above the Redfish Restaurant (contact the Hawthorne Gallery to book) that overlooks a fantastic stretch of the Oregon coastline. Dine at the restaurant below or go less fancy at Crazy Norweigan's Fish & Chips. Then, enjoy a picnic while exploring stunning Cape Blanco State Park.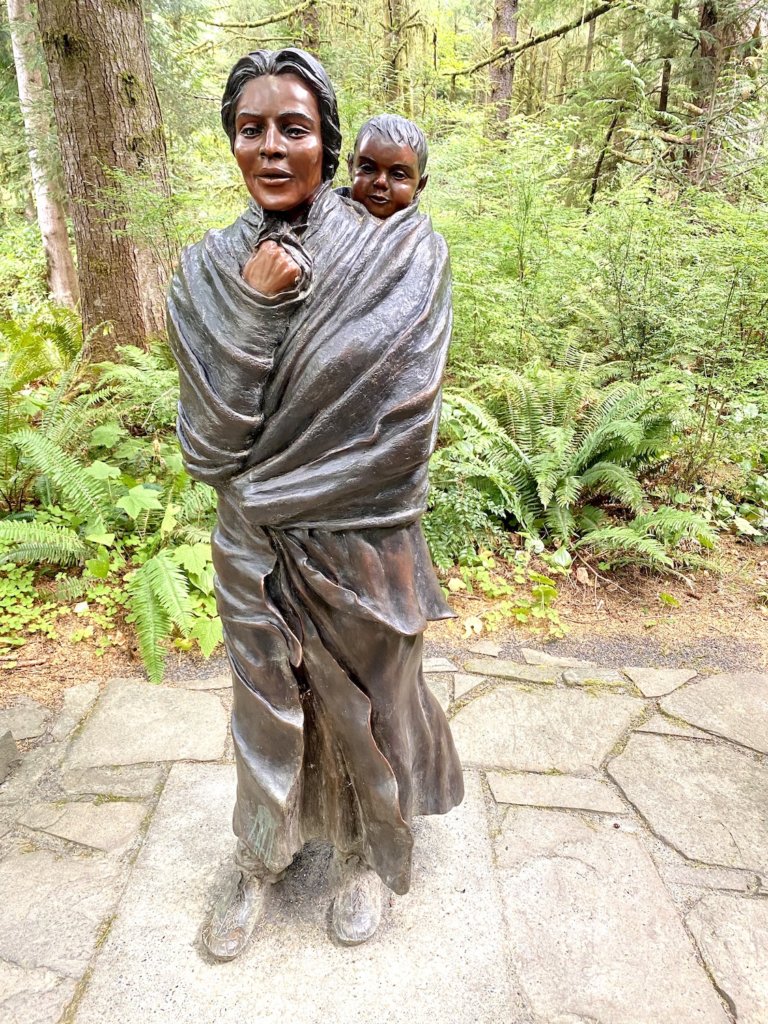 The best history and learning
Summary (North to South): Astoria, Newport, Florence, North Bend/Coos Bay.
Most people probably don't seek out towns on the Oregon Coast because of history or museums. But as a bonus, there is a lot to learn here. In addition to formal museums, natural science is fascinating, and many park locations provide informational placards.
I think it's essential to learn about the Coast Tribes, who lived here for thousands of years before the first European settlers started to venture west. I've tried to find deeper indigenous insights in museums — and some exist — but the offerings tend to begin around the beginning of the 1900s.
Astoria provides the most history because it was the first European-established community on the West Coast. Educational features, including a Maritime Museum and the Lewis and Clark Historical Monument, provide fascinating understandings of this part of the country.
Newport has also done better than some towns at holding onto history, with a cozy harbor area that harkens back to the fishing heyday — although fishing is still an industry here, too. They also host two lighthouse museums/interpretive centers, two historical museums, and Oregon Coast Aquarium and Hatfield Marine Science Center.
Florence offers a cohesive historic downtown that looks out on an iconic deco-style bridge designed by Conde McCullough. North Bend/Coos Bay each still has retro Main Street buildings and the Coos History Museum.
Best Oregon beach towns
Summary (North to South): Seaside, Cannon Beach, Manzanita, Yachats.
Unfortunately, many of the best Oregon Coast towns cling to utilitarian parts of Oregon Coast Highway 101. While they all have their charm in plentiful beaches or dramatic rock formations, most do not serve up inspiring beach town vibes — especially in rainy conditions.
That might not be what you're seeking, but consider these options if you are into a cohesive beach town aesthetic rather than commercial zones along a highway.
Seaside is a different place once you venture off the barrage of chain stores along the main highway. The downtown is full of life, including a carnival feel that focuses on the prominent Lewis and Clark turnaround. I love the promenade- the only one on the Oregon Coast- and it feels more like something traditionally found on the East Coast. Further south, the enclave around the Osprey Cafe feels even more beachy, and surfers congregate at The Cove – Surfer's Watch to chat about their rides.
Cannon Beach benefits from a Highway 101 bypass around the central downtown, which gets congested anyway in summer. Still, it's worth a walk through town just to ogle at the beautiful flowers that seem to overflow into the street. Manzanita is a fantastic combination of peace that still elegantly holds onto a small downtown with quality offerings that feel walkable from a nearby rental house.
I always seem to return to Yachats, so I consider it a favorite. And although the nucleus of the town does hug Highway 101, something feels different here. The handful of commercial offerings seems to adhere to keeping the Yachats "brand" intact.
If you're visiting from out of state and are not keen to rent a car, these options (plus Astoria and Newport) are the best bet to be within easy walking/biking distance to services. For example, my friends from Washington, DC, rented a house in Manzanita for a month and could survive without a rental car. They hired taxis/shuttles to get to/from PDX. Public transportation options.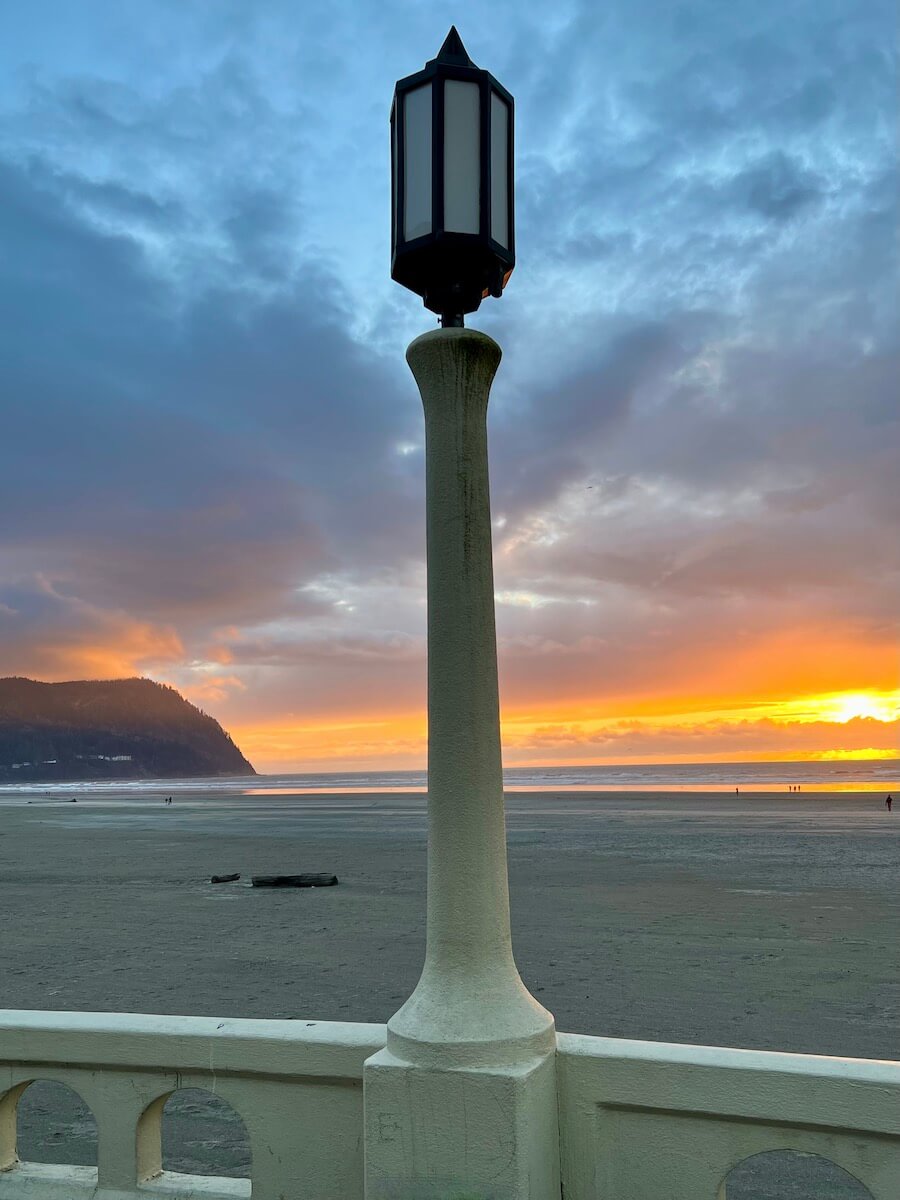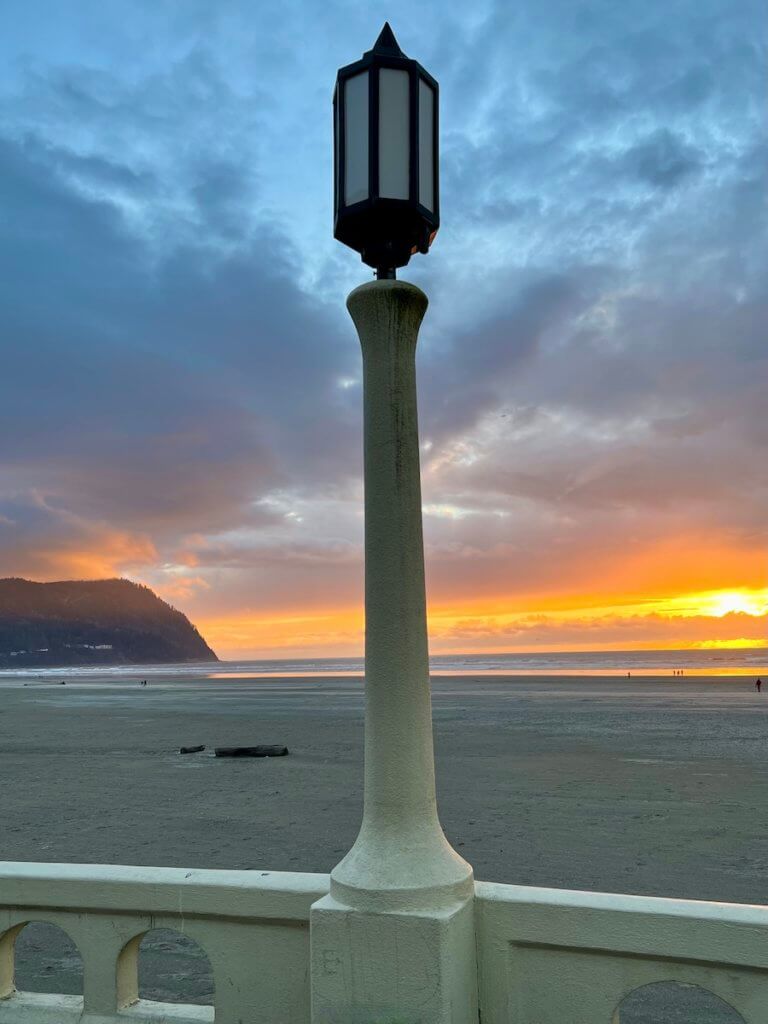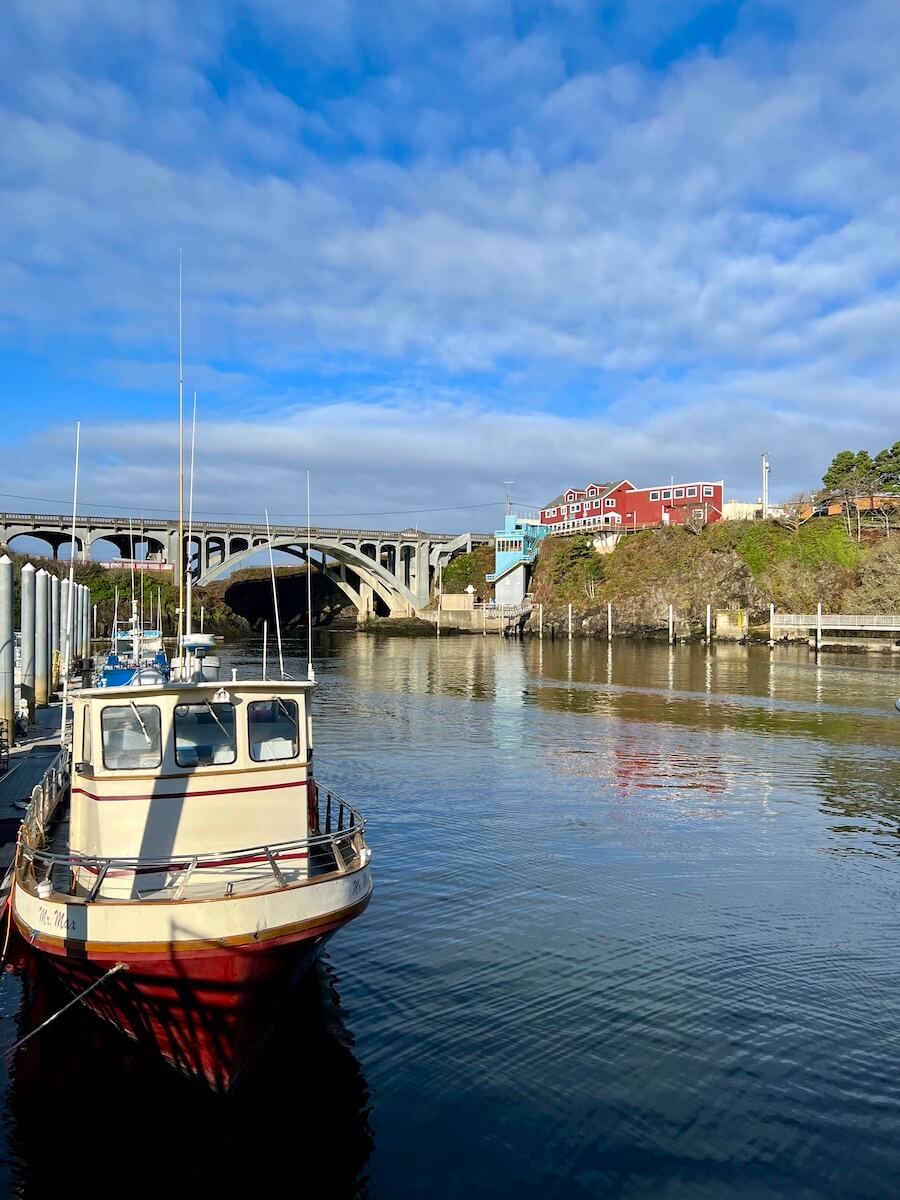 Best Oregon Coast Towns for day trips
I consider a viable day trip to be about 90 minutes or less (one way) in duration, so these top picks are clumped into three groups that depend on where you're departing: Portland, Salem, or Eugene. Traveling from places like Medford to the Southern Oregon Coast takes more time investment (but it is also worth staying overnight or having a long weekend).
From the Portland area:
Seaside (90 minutes): On busy days, start early and park at The Cove – Surfer's Watch so your vehicle is positioned for sunset. Walk the promenade and eat at Osprey Cafe.
Cannon Beach (90 minutes): I'll put this on the list but be warned, this is the number one attraction on the Oregon Coast. In summer, leave early, park your car and walk the rest of the day, if possible.
Tillamook (1:19 hours): Beautiful drive in the fall and some interesting things to do, including Tillamook Creamery, Netarts, and Cape Meares. Plus, seclusion galore at Bayocean Park. Check out my article on Day trip to Tillamook.
From the Salem area:
Lincoln City (60 minutes): Quick drive and many options. Neskowin is a great variation to hike Proposal Rock and explore the ghost forest.
Depoe Bay (1:20 hours): Aside from the attractive little harbor and whale watching, some fantastic rock stacks include Devil's Punchbowl.
Newport (90 minutes): There are many options, and an easy hour's drive from Corvallis: great food, lighthouses, aquarium, Nye Beach vibes, and sunsets. For more on an excellent day trip itinerary, read this article about "How to see Newport in one day."
From the Eugene area:
Florence & Reedsport (75 and 90 minutes, respectively): Both have excellent access to the Oregon Dunes and the lakes around them. The most beautiful coastal drive is Highway 38 between Drain and Reedsport, along the mystic Umpqua River.
Interactive map of Oregon Coast Towns
This map is a collection of my favorites on the Oregon Coast. I've either been to all the places, or have it in good faith they are worthy of a mention.
Remember, in many regions of the Pacific Ocean coastline cell phone service is unpredictable — just depending on the carrier — plan ahead.
These suggestions are my own point of view — I do not receive compensation for placement on the map or written articles unless specifically noted.
Have more planning questions?
How to get to the Oregon Coast
Since Oregon Coast Towns cover territory over 363 north/south miles, directions are nuanced. The following guidelines should help you plan the best way to visit. Most people travel by either rental car or personal vehicle, but public transportation to the Oregon Coast is available, albeit limited.
Summer is very popular with visitors and highways can get congested with RVs and general traffic. For best results leave early in the morning. The shoulder season (April, May, September, October) still remains busy on the weekends. For more pointers on traveling the Oregon Coast, check out my article (coming soon) Oregon Coast Pro-Tips for visitors.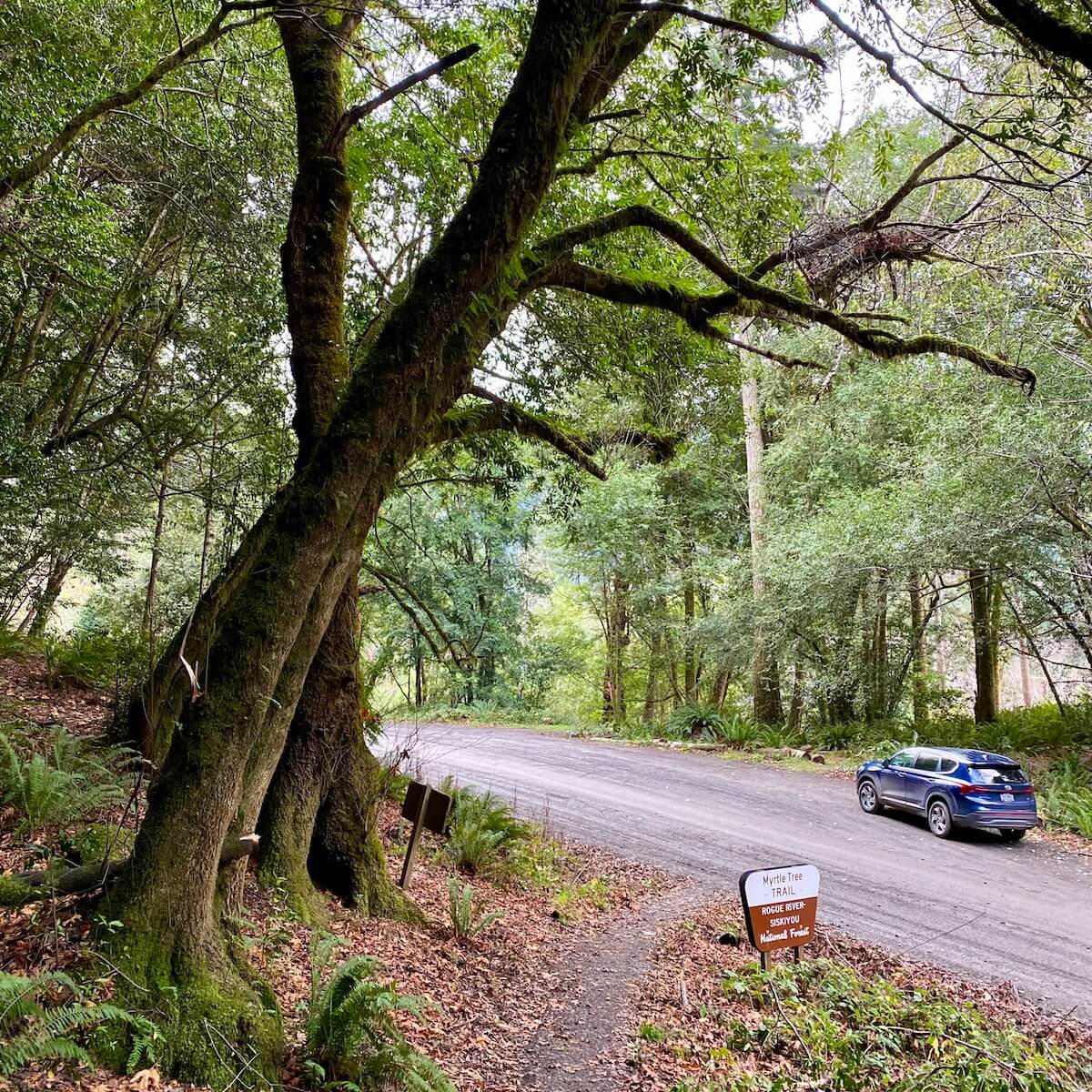 Public transportation
Service is available but limited.
Daily options exist between Portland and Astoria, Seaside, Cannon Beach and Tillamook; Salem and Lincoln City; Eugene and Coos Bay. From these locations there are regional networks. Go here for more information.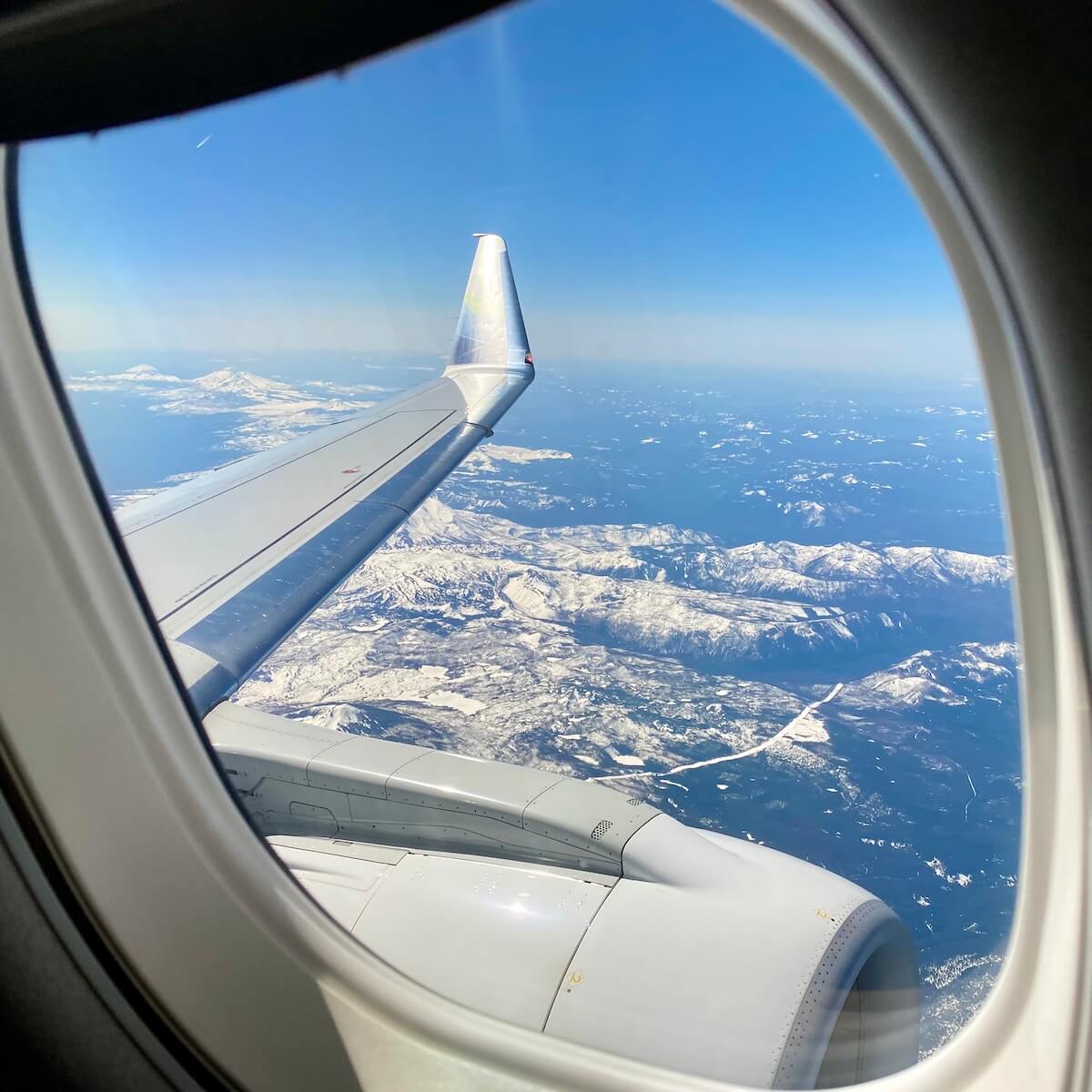 By air
Three Oregon airports (PDX, EUG, MFR).
Portland International (PDX) offers the most flights on every US carrier plus some international airlines like British Airways and Icelandair (seasonally). But check Eugene (EUG) and Medford (MFR) for visits to Central & South Coast areas.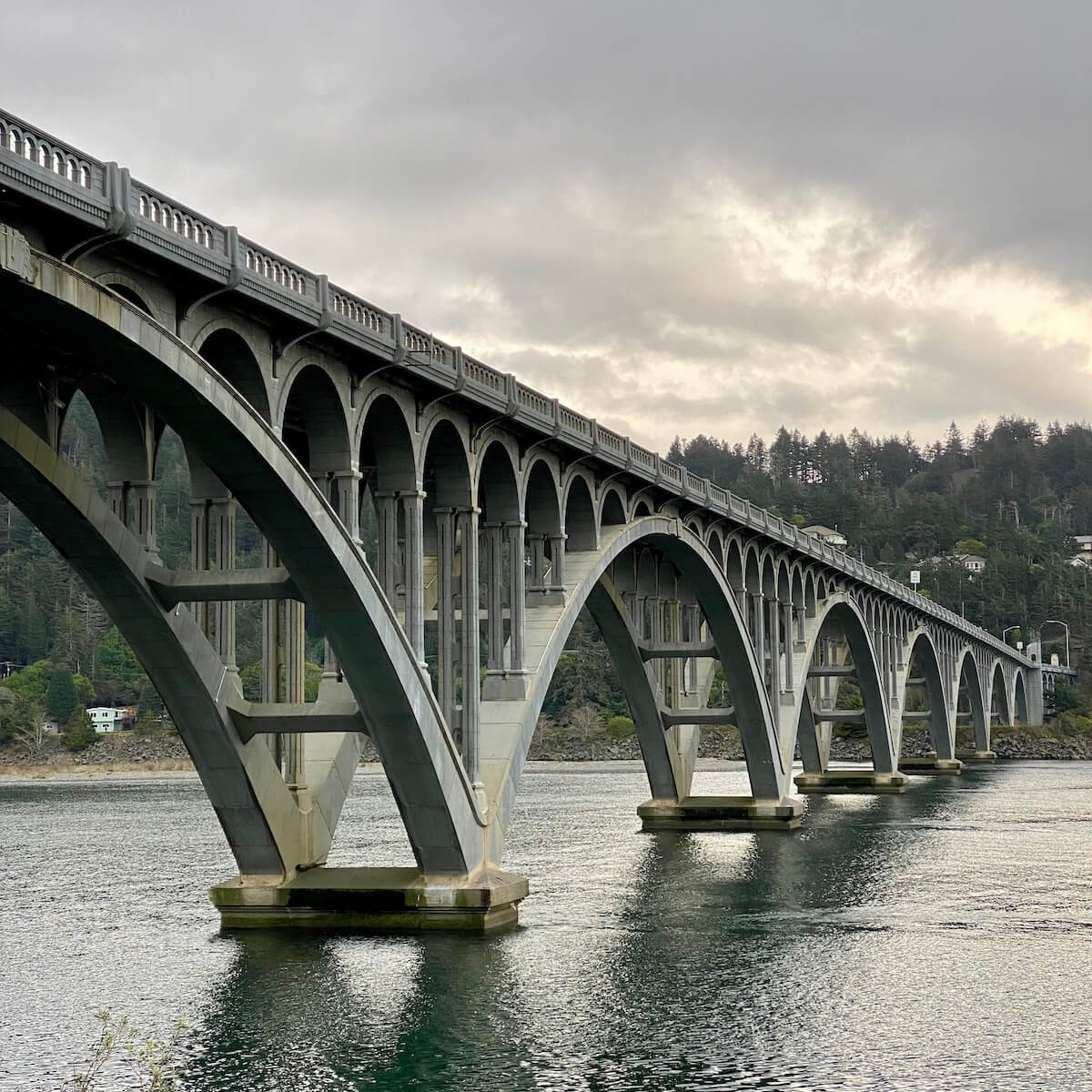 Road trip Highway 101
Astoria to Brookings takes 7 hours.
Don't race through the Oregon Coast. At the very least, spend a night in each of the three zones — North, Central, and South. Look for my Road Trip Highway 101 guide, coming soon.
Part 1 — Oregon Coast Road Trip.
Southbound road trip down Highway 101. This part is Astoria to Newport's Nye Beach.
Part 2 — Oregon Coast Road Trip.
Follow me as I visit some favorites between Newport and Bandon.
Part 3 — Oregon Coast Road Trip.
The final leg on the Oregon Coast, between Bandon and Brookings — and onward to California.