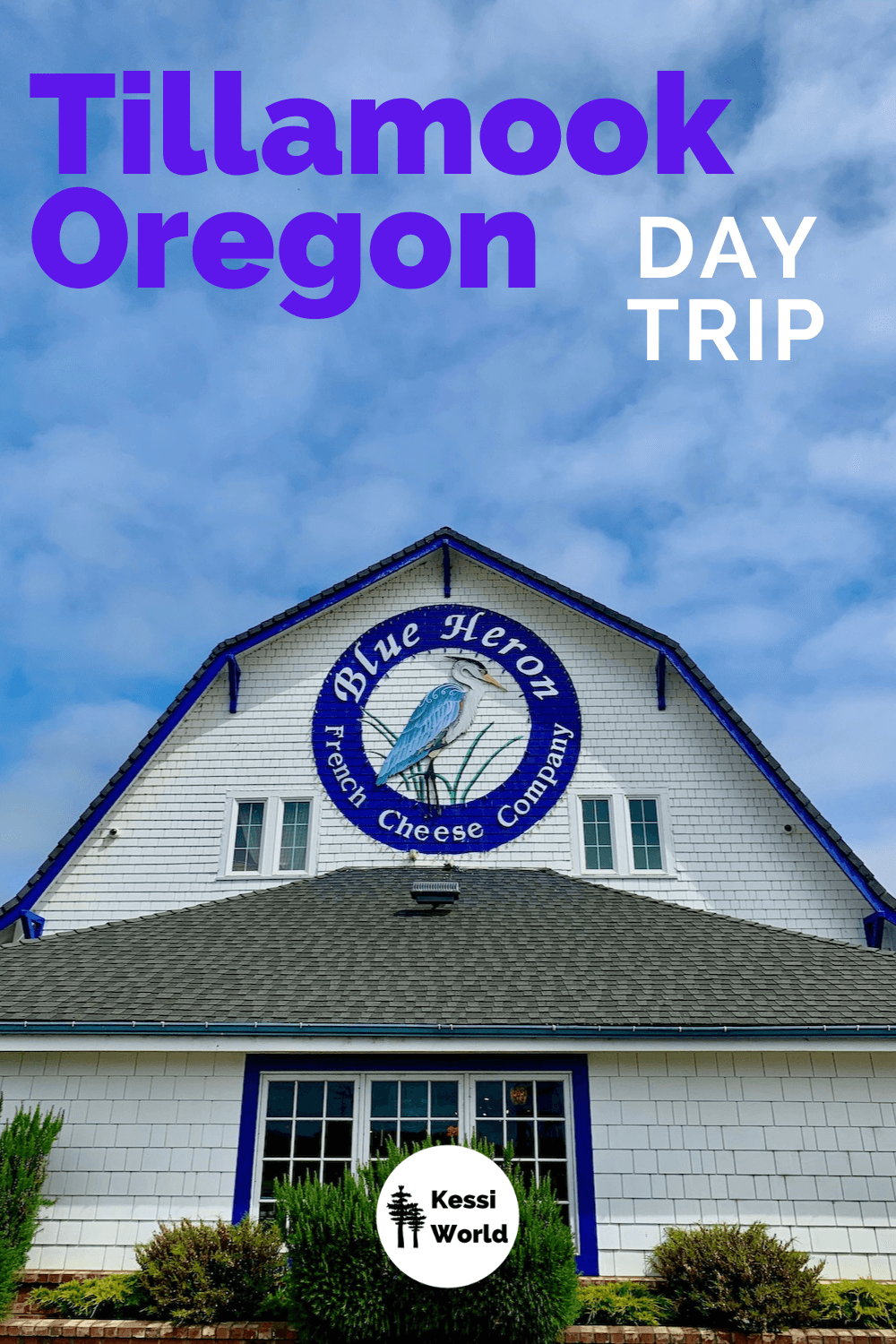 Tillamook enjoys a certain amount of regional notoriety used on the delicious cheese and ice cream products produced and sold all over the world. For example, back in the day when Alaska Airlines offered fruit and cheese platters for purchase on flights, there were always a few chunks of the flagship sharp cheddar cheese snuggling up to Beechers and Brie.
But some people don't realize Tillamook is much more than a well branded Oregon company. While this rural community does, in fact, have hundreds of cows lining pastures of rich green grass there is much more to see and do in this place named by the Indias to mean "land of many waters."
Growing up my community, Scappoose, and Tillamook, both native names, competed in school sports and I've explored this area many times in my life. Where Cannon Beach is easy to access from Portland and statuesque Haystack Rock rises above a breathtaking swath of sand and surf, Tillamook is more understated, moody and open to a different feeling world of raw nature. My good friend Jerry grew up in Tillamook and is helping me keep honest with the right details for the best day in cheddar country.
As the world begins to once again open up, a day trip to Tillamook can help quench the thirst for a getaway that allows a different view on life while still sticking close to home. The map below outlines the driving route from Portland with key stops in blue. The red markers are other areas of interest. Of the two trailheads shown in red, Kings Mountain is much more strenuous, so be prepared. Jordan Creek, also marked is kinder on the body.
Note that the attractions like museums and creamery are still closed but trailheads are open, even if the parking lots are taped off. While the sequence of events can depend on the weather and open to interpretation, I recommend the cow loop at the end that circles south of town on Highway 101 to Long Prairie Road and ends up back on Highway 6 perfectly situated to return to PDX.
Weather in Tillamook and planning
Local Oregonians will know that the weather can always be wet on the coast, or really anywhere west of the Cascade Mountains and is baked into the charm and allure of places like Tillamook. Definitely bring layers of clothing including a waterproof outer-shell. The area hosts several different micro-climates — coastal windy cool, inland rivers warmer and wet.
It might also be a good idea to have a cooler bag along to store snacks and drinks for picnic areas, in addition to water, cups and extra hand sanitizer. Take-out restaurants do not usually offer the use of indoor restrooms, so also keep this in mind.
Finally, important to note that restaurant hours are very much in fluid and are not likely reflected correctly on search engines like Google. Always go directly to the proprietor website to get the most updated information, including menus and hours of operation — then give them an old fashioned phone call. We like Blue Heron French Cheese (featured in top photo) because they have wide opening hours and socially distanced picnic tables on the farm like premises.
Total drive time from/to Portland 4:39 hours. Total distance from/to Portland 180 miles.
Getting started — early to rise
Starting early not only helps with traffic in the reverse commute from Portland, but helps beat the crowds if hiking is on the agenda as well as allowing more time to enjoy all the offerings of the area. Highway 6 is beautiful most of the year, and particularly stunning in the fall with the mosaic of colors of the leaves of the trees lining the Wilson River. The highway follows the river most of the way and all the land is open to stop and drop a line in the water if there is fancy for fishing.
If arriving at a relatively early hour, hit Five Rivers Coffee (or any time of day) which is the best local spot in town. While the more famous Tillamook Creamery is currently closed, Blue Heron Cheese Factory is chugging along, offering great food, cheeses, snacks and a petting farm. What's not to love about bunnies, ducks and a peacock for good measure. This place is also convenient because they allow use of social-distance friendly picnic tables on the sprawling lawn area. Locals also prefer this space for all the cow related souvenirs and there is also a wine bar. Jerry and I say order a yummy to-go breakfast, get your java jolt in the cup holders and make a v-line to nearby Netarts.
Netarts, low key Oregon seascape
Netarts is a small coastal community just at the entrance to the Netarts Bay Shellfish Preserve, with plenty of salty air and sand to go around. The favored Schooner is currently pandemic-closed, but picnic tables are open at the boat launch. And a nice stroll to Happy Camp takes you to the sand and the bay. A great off-the-beaten place to enjoy a meal and explore the coast in a serene sea scape, rain or shine.
Bayocean Peninsula Park
Bayocean was a tiny coastal hamlet propped up on a tiny spit of land that met a slow demise between 1910 – 1950 — when the hopes and dreams succumbed to Mother Nature, slipping into the sea. Today, a park remains on the narrow spit of land separating the mighty Pacific Ocean with Tillamook Bay — the green space is prettier than ever. While the road is closed, like everywhere these days, it's possible to park on the side of the road and walk the length of the spit. The trail to the empty Pacific Ocean is also a great option to feel like the lands is only yours to enjoy.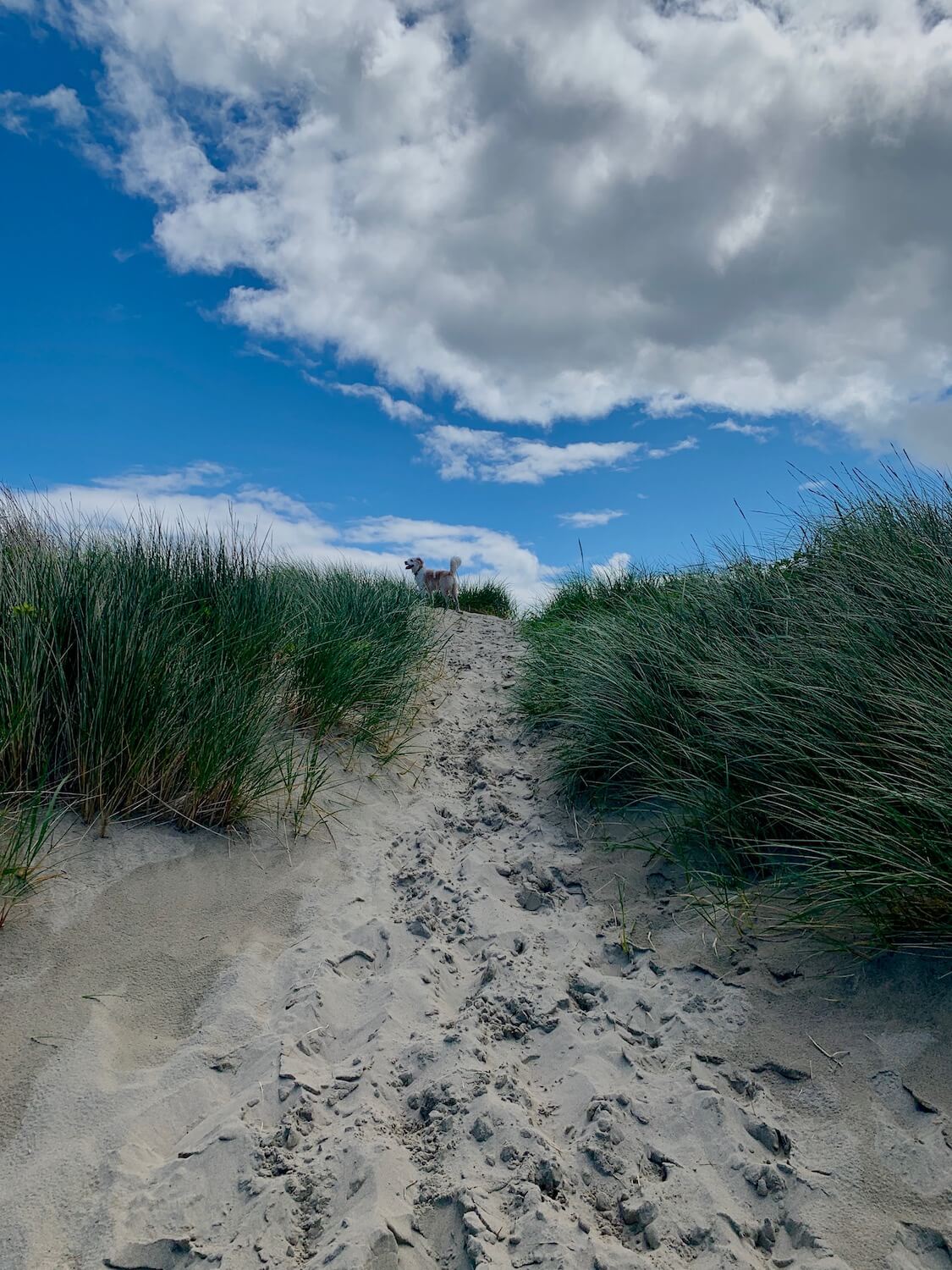 Hoquarton Interpretive Trail — downtown Tillamook
Once perfectly salted by the blowing sea breeze mixed with spritzer from the crashing ocean waves, make way back into downtown Tillamook, where you can grab grub at Pelican Bay Brewing, located centrally in the town. Only blocks away is the newly opened Interpretive trail that tells the story of the rivers in the area and the life blood they offer the Tillamook community, especially supporting the important dairy industry. I'm a huge fan of interpretive trails, and this one is great. Also a very manageable size and easy to access.
Five Rivers Coffee Company
Last minute java run to keep the energy? Head to Five Rivers, which is just across from the Tillamook Creamery. If it opens back up, always a fun stop for afternoon ice cream and maybe a tour.
Drive-by Moo
A trip to Tillamook isn't complete without checking in on the bovine culture. When ready to head out of town, take a loop around the rich grassy pasture land by heading south on Highway 101 toward the old base, which also houses the giant blimp hangers. The aviation museum makes for an interesting stop when open. Turn left (east) on Long Prairie Road and continue through fields of Holsteins — stop along the way to say hello. The road meets up with Trask River Road and a left turn will land an eventual connection back to highway 6 toward Portland.
That's a wrap — with cheese of course!
A trip to Tillamook brings to life abundant cheese, breezy pastures and the quintessential salty Oregon Coast air mixed with pasture aroma. The day is varied in temperature, topography and take-out options and you'll return with a renewed spirit for the world.
Special Thank You!
My good friend Jerry, a Tillamook local, snapped all the photos shown in this article and contributed significantly to the research provided, which is real time accurate as of this writing 5/27/20. He and his two year old son Astor enjoy frolicking in the sand and saying hello to the local cows. As a single dad, Jerry has a unique voice and shares hits thoughts and experience on his own blog located HERE. Check it out!