My 10 favorite things to to in Brookings, Oregon
Seafood, beaches, redwoods, whale watching: fun things to do in Brookings, Oregon. Includes an interactive map of the Southern Oregon Coast.
Growing up in Oregon, I never made it to the Southern Oregon Coast, which includes Brookings, Oregon, hugging the final stretch of the Oregon Coast Highway. It is an out-of-the-way place unless you're traveling the entire coastline between San Francisco and the Olympic Peninsula, for example. But recently, this changed for me, and I set out on a magical tour of Southern Oregon — deep in the thick of moody December weather. I had no expectations for things to do in Brookings, Oregon, and I left with a whole heart… and belly.
The Oregon Coast is a magical place, beginning in Astoria, Oregon and integrating State Parks and National Forests along the way (like Heceta Head lighthouse) to the end of the line, so to speak, in Brookings. Although you can find beautiful beaches and dramatic rock formations with crashing surf just about everywhere, the land around Brookings feels ever so different — as if you can sense the climate beginning to integrate with sunnier and drier lands. It feels like just about anything will grow here, and the lack of large population bases means that most attractions will be lightly visited.
If you're looking for more information on the Oregon Coast, consider these four additional articles:
Explore Wild Rivers Coast Food Trail
Oregon is known for a robust farm-to-table (or boat-to-table) ecosystem that makes great food easy to come by anywhere in the state. The Southern Oregon Coast produces Dungeness crab December-August, Blueberries in summer, pumpkins in fall, and deep red cranberries from October to December. Wild Rivers Coast Food Trail is a collaborative effort — featuring local farms, restaurants, and markets.
For example, try the cuisine of Oxenfree Public House, Fat Irish Kitchen & Pub, First Rise Baking Co., or Chetco Brewing Company — all are on "The Trail." Superfly Martini Bar & Grill is a distillery-turned-eatery complete with delicious craft cocktails, and I enjoyed my lunch at Black Trumpet Bistro. Both are local favorites too. Lastly, coffee is an important food group for me, and I loved my perk from Cosmic Grind Organic Espresso — a drive-by kiosk near the Port of Brookings.
All these suggestions are located on the interactive map at the end of this article. The map features highlights along the entire Southern Oregon Coast as well.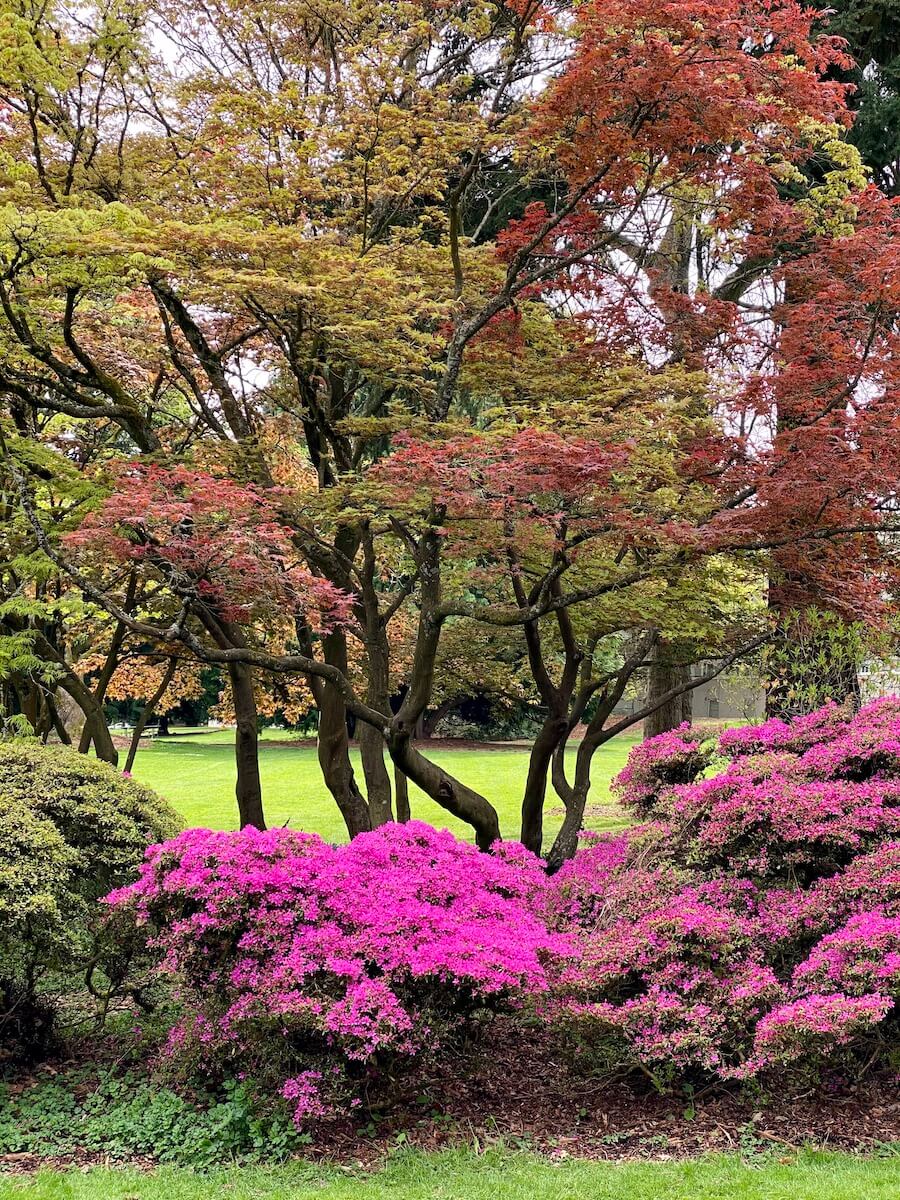 Azalea Park in Brookings, Oregon
Azalea Park is probably the most colorful among the many things to do in Brookings, Oregon. Whether during the festive light festival in December or the great splash of color in the spring-blooming season, this park provides a beautiful place to relax in botanical bliss. Capella by the Sea is an inspiring chapel available for events like weddings within the park forest.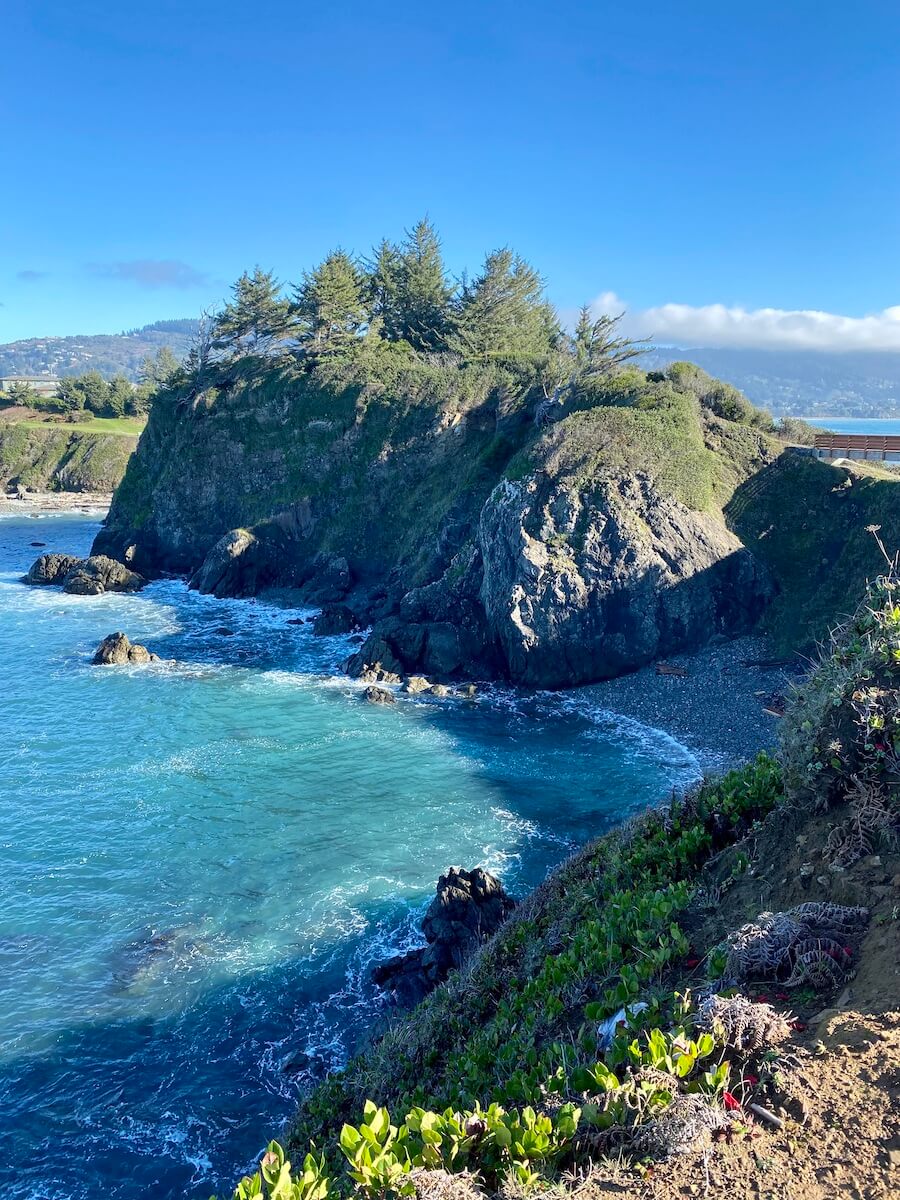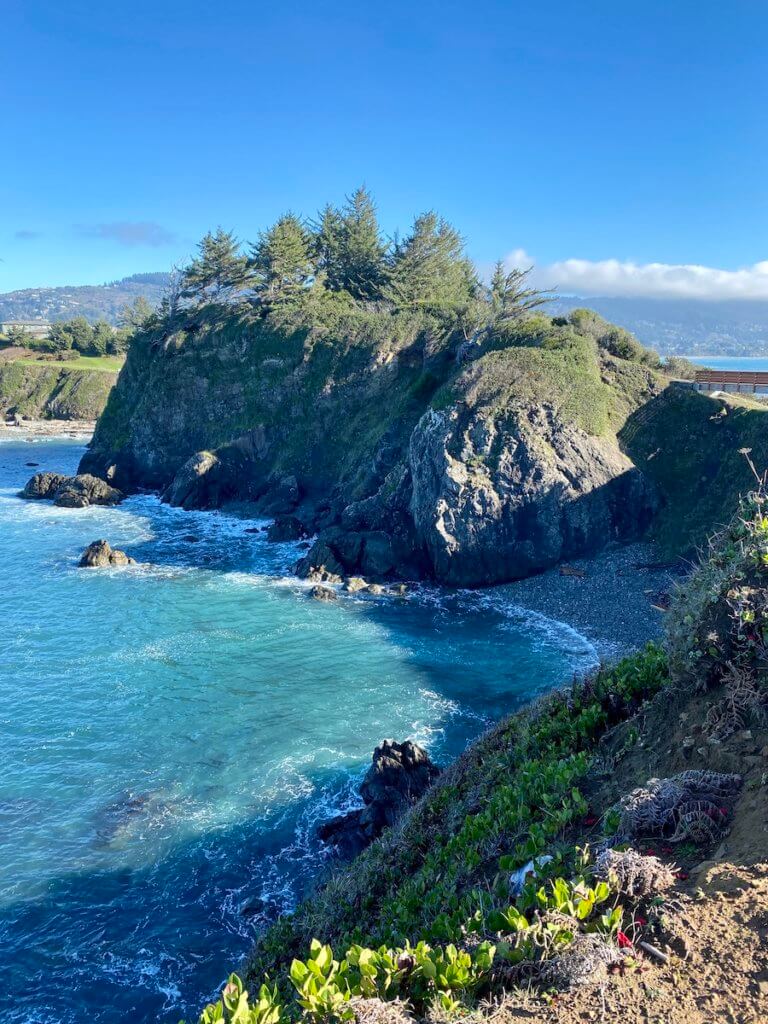 Chetco Point Park
Chetco Point Park is a stroll to dramatic cliffs projecting into the Pacific Ocean in a way that opens up a view back to the coastline. From the point at the end, it's easy to see a 180-degree view of the Brookings coastline, and perfect for lazy sunsets.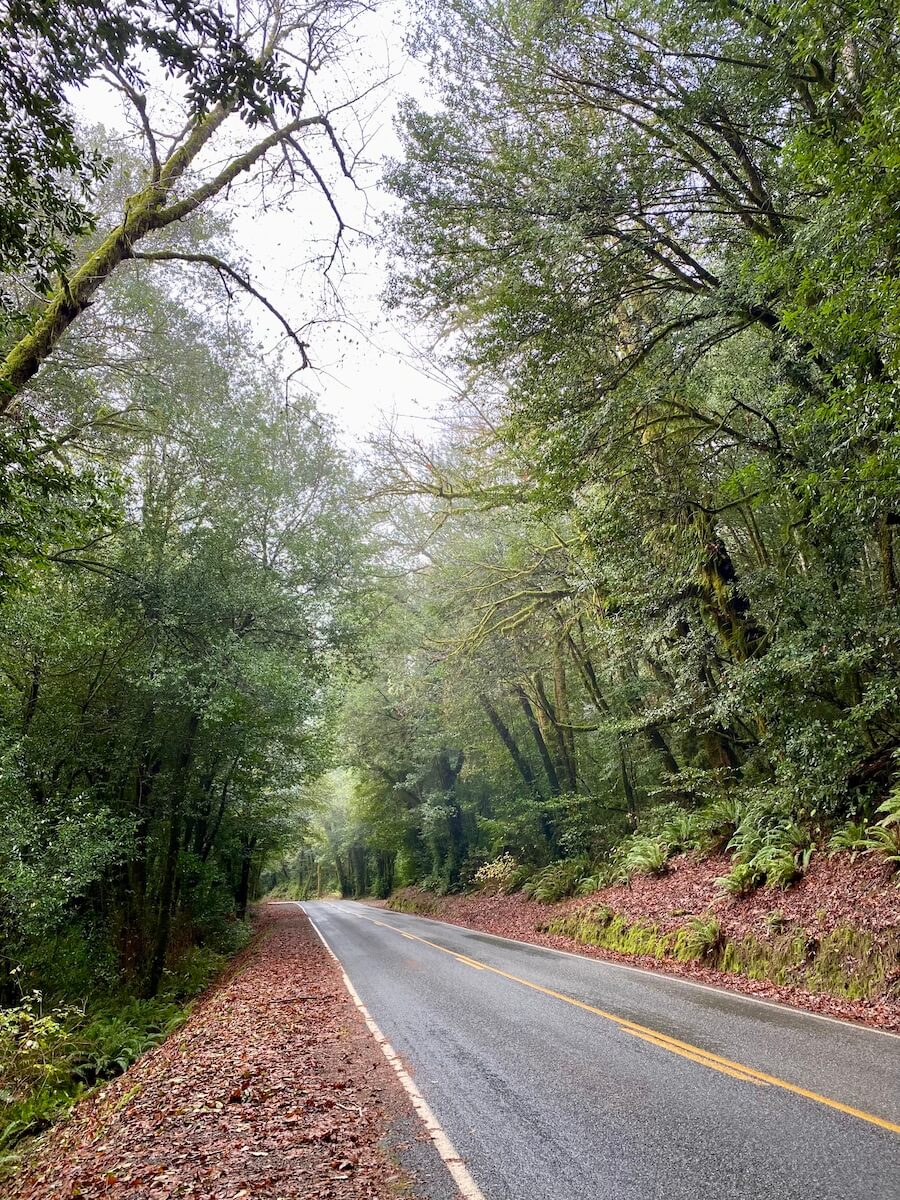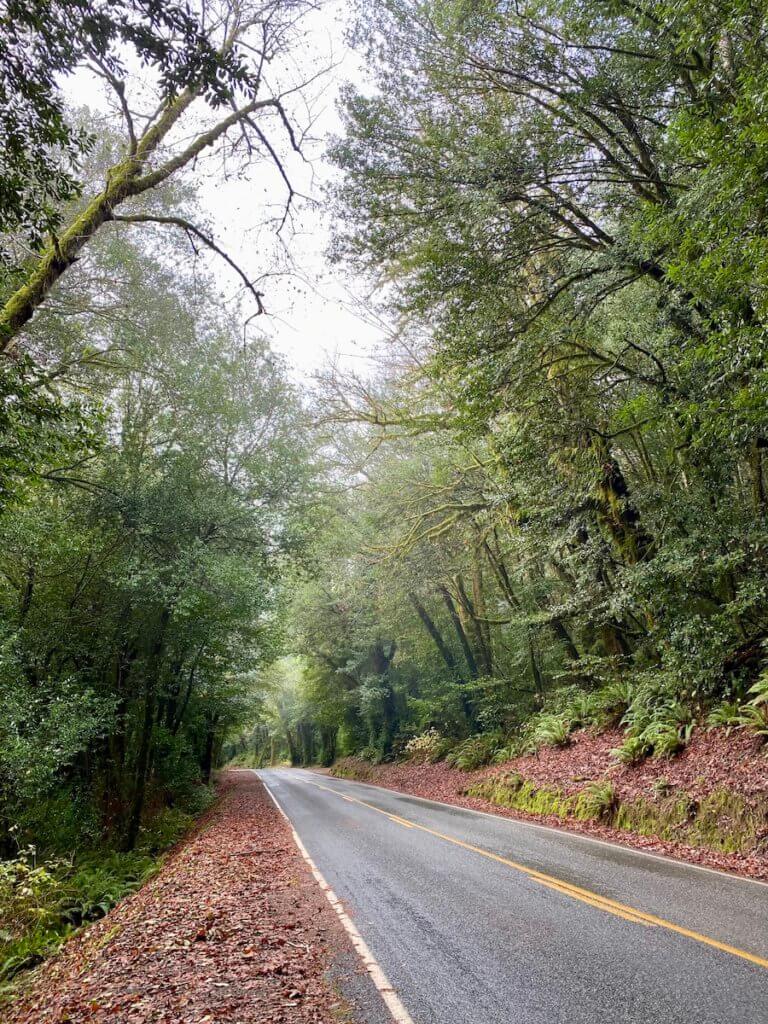 Inhale the scent of Myrtlewood trees
Myrtlewood trees are a rare species that only grow in this narrow band of land south of the Umpqua River (Reedsport, OR) to the Oregon/California border. There are numerous shops along Highway 101 that feature the mysterious softwood, but I prefer to visit the living specimens.
It isn't too difficult the find the trees spread among the coastal forests, but to enjoy the full experience of breathing in the sweet flavors of the leaves (which smell similar to bay leaf and laurelwood varieties from California), head to Loeb State Park. The tiny park formed from the effort to save an old-growth grove of Myrtlewoods today offers access to swimming, kayaking, and fishing on the bordering Chetco River.
Just beyond the parking lot, follow the trail under the dense canopy of waxy green leaves. It winds through mossy groundcover — ferns and grasses — over a footbridge and along the river. The smell is amazing and it feels like stepping into a portal to another world.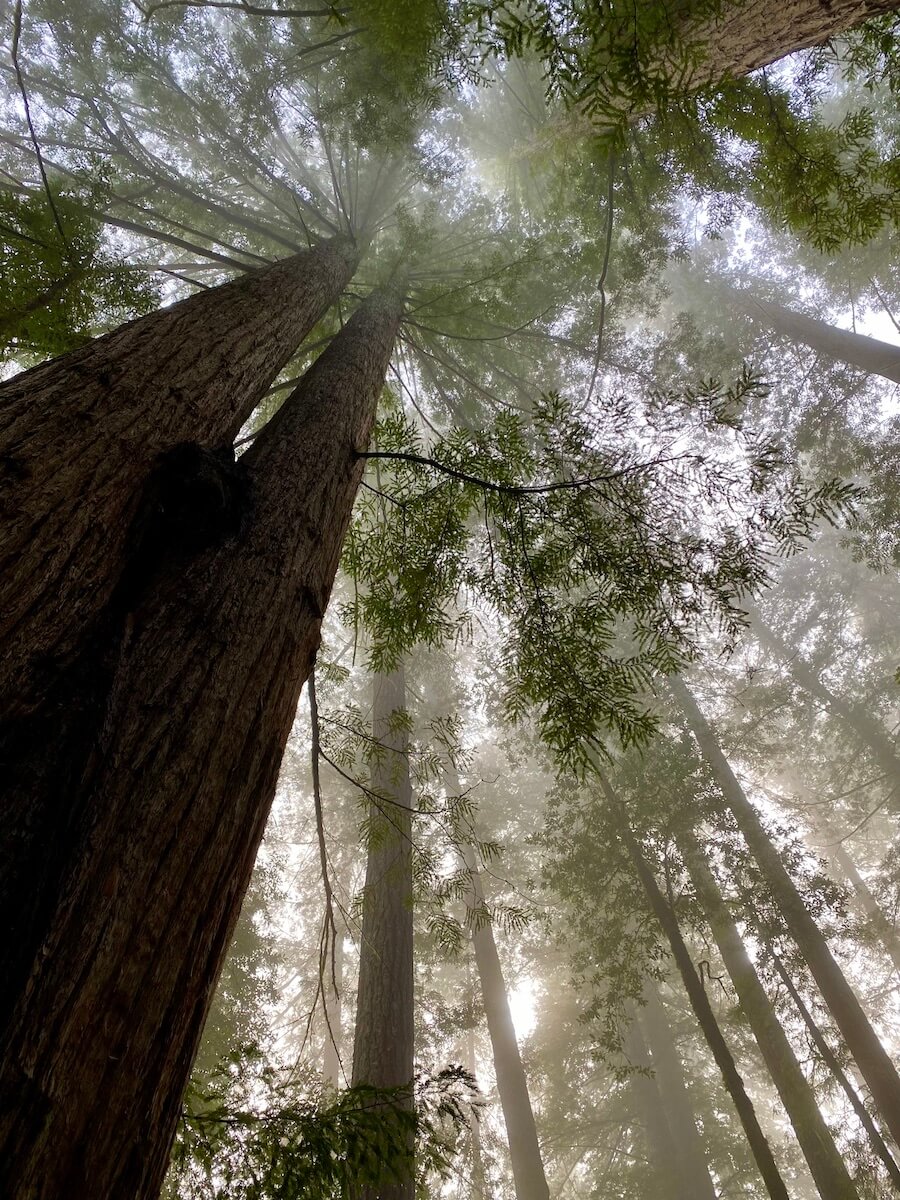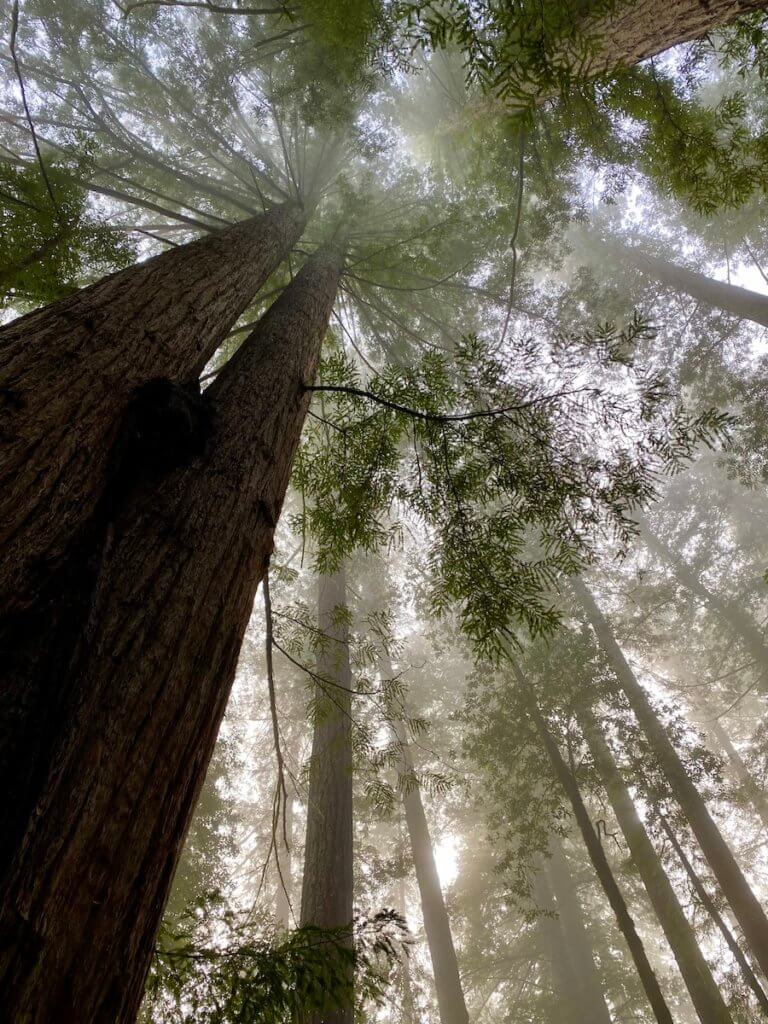 Wander through an Oregon redwood forest
Speaking of another world — how about the redwood forests in Oregon! I know there are much more prominent examples in the beautiful State and National Parks down the road in California — and the main entrance is only 90 minutes away from Brookings. However, my two favorite Oregon redwood trails are unique places offering excellent examples of the integration between California and Oregon coastal climates and the species that have lived here over the ages.
The Oregon Redwoods Trail is essentially on the state line and just inside the border of the Siskyou National Forest — only 6 miles from Highway 101. The road is unimproved but easy enough for a basic SUV-type vehicle. From the parking lot, enjoy a simple 3/4 mile loop or a more extended version of the trail that adds about another mile. Get "lost" under the canopy of skyscraper-tall giants.
Another fabulous option is the Redwoods Nature Trail, just up the road from Loeb State Park (mentioned above). This 1.1-mile loop is stunning, elegantly folding Myrtlewood, Maple, and fir into a dramatic forest of redwood trees. Wild rhododendron, ferns, and other ground plants attract the eye while the loud drum of a mountain creek perks up your eardrums.
These experiences are worthy of their article; click the link below for more information and photos. Or, if you're interested in soul-nourishing places on the entire Coast, check out my article: Ten of the best Oregon Coast hikes to reclaim your soul.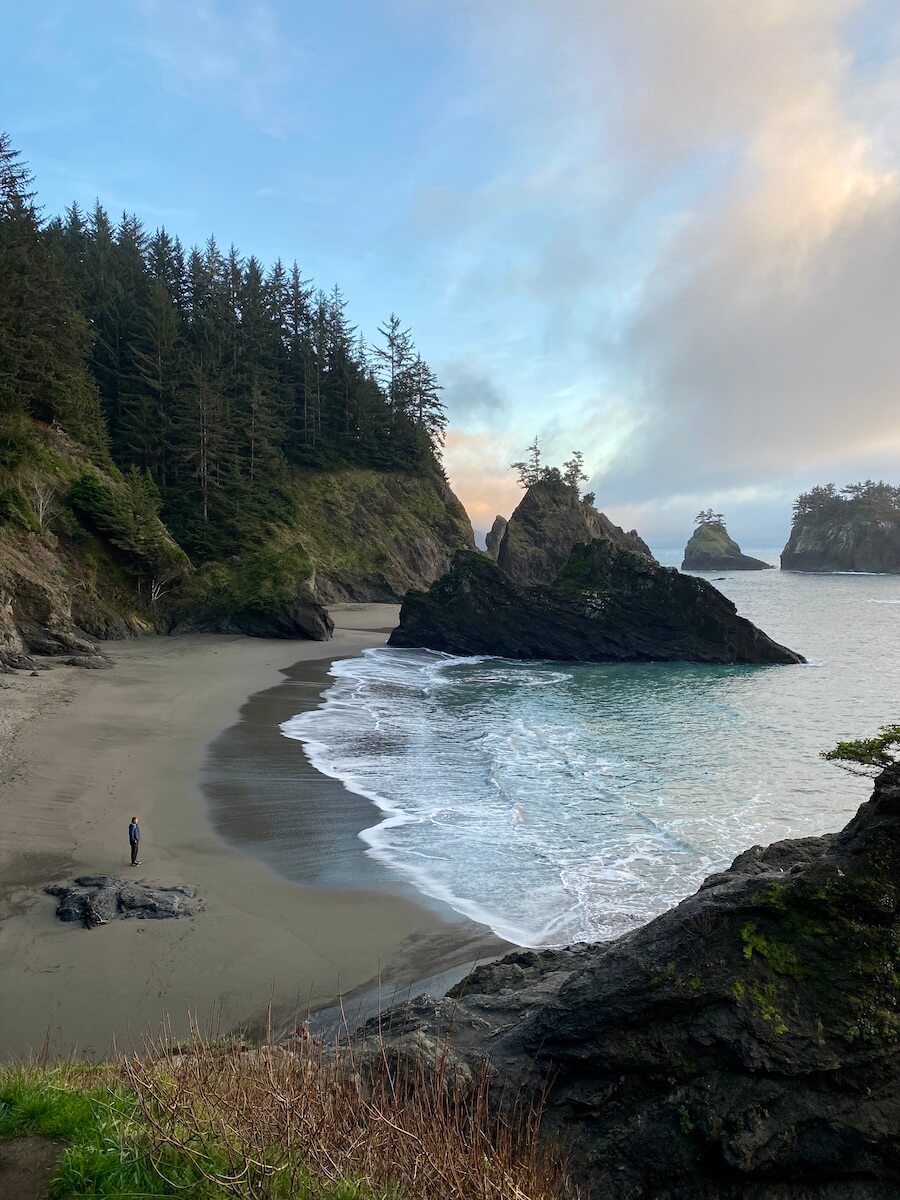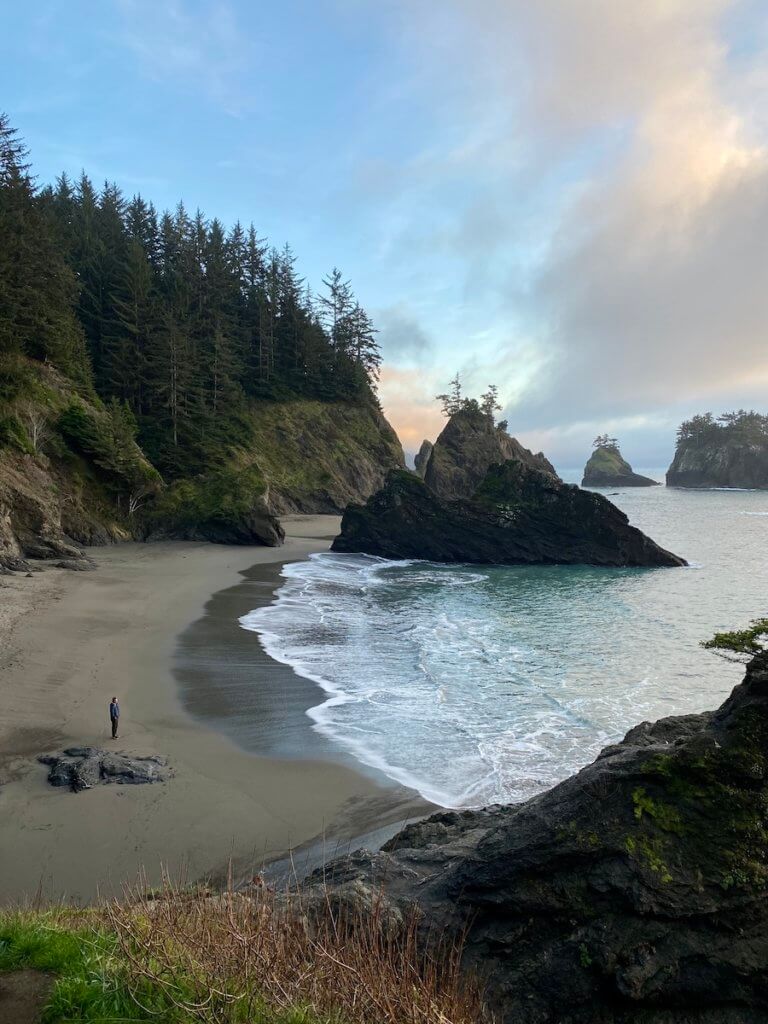 Enjoy stunning Oregon Coast scenery — Samuel Boardman State Scenic Corridor
This inspiring area — deserving a dedicated article — combines sandy beaches, commanding rock stacks, and dense Sitka Spruce forests in a natural wonderland stretching along the coastline for 27 miles. There are several accessible places to view the main attractions: Natural Bridges, Arch Rock, and Thomas Creek Bridge — but it is a choose-your-own-adventure type of place.
In particular, I loved the Indian Sands Trail and Secret Beach. Both provide unique offerings for the Oregon Coast. Find a trailhead and start wandering through the trees — you're bound to find a stunning view of rocks and water. Since the Scenic Corridor starts only 4 miles up Highway 101, this is an excellent thing to do in Brookings, Oregon.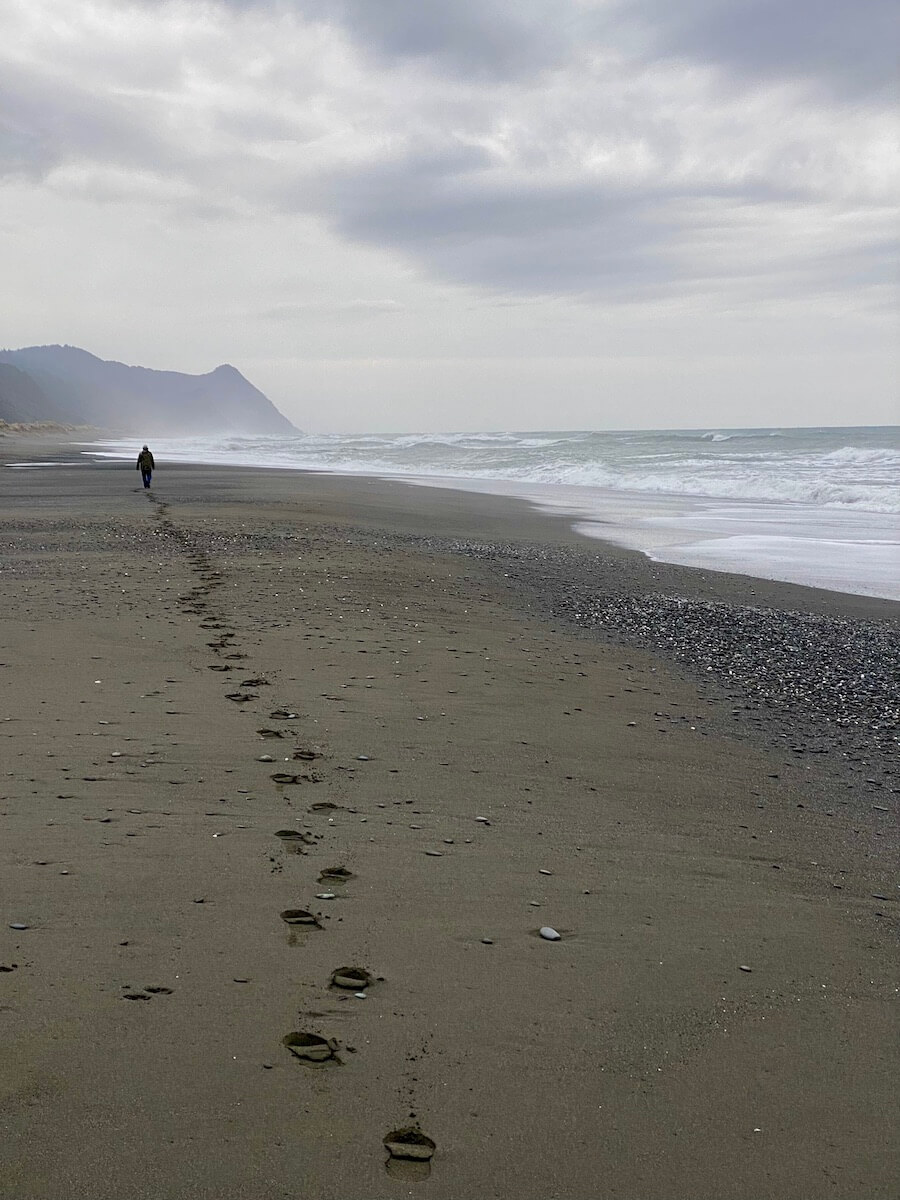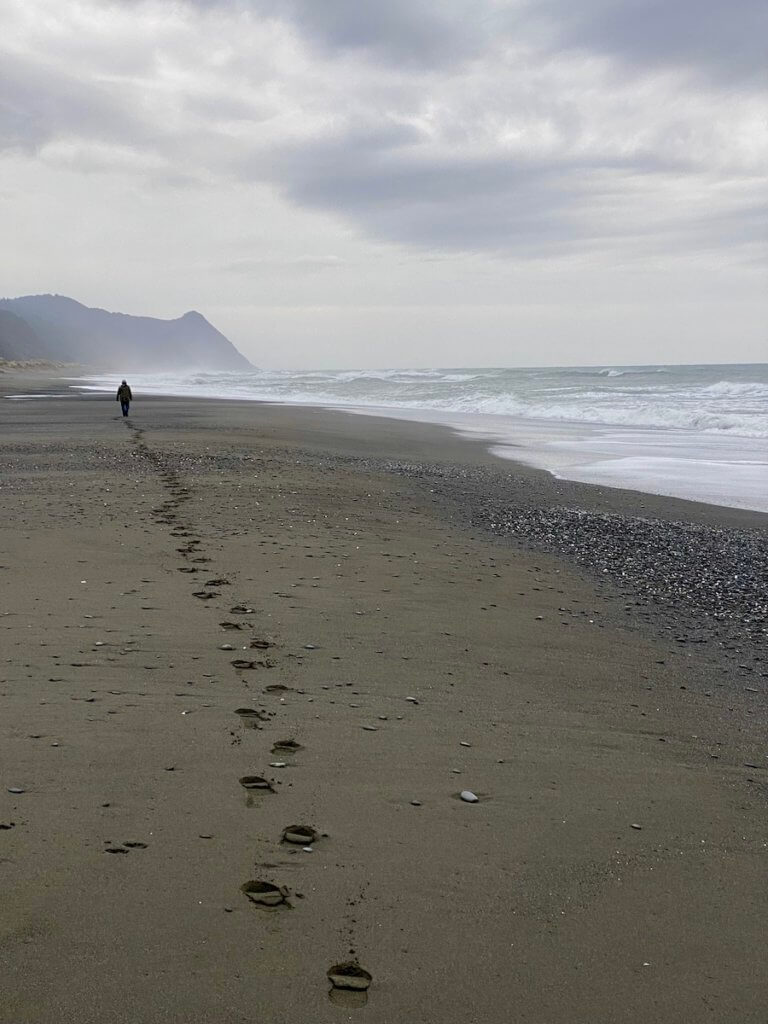 Take long walks on the beach — a Brookings, Oregon, thing to do
Oregon is known for its vast beaches that can stretch as far as the eye can see. In this part of the state, there are also a lot of exciting rock stacks that frame the beachscape with beautiful textures. No matter the weather, the scene comes together to provide inspiring walks. Since all the beaches in Oregon are public, and there are numerous pullouts from Highway 101, it should be straightforward to claim your swath of sand. Be sure to monitor the tides, so you don't get stranded.
Sight whales at Harris Beach State Park
One of the more iconic beaches in the Brookings area offers sand for walking, cliffs for oohing, and whales for watching. Harris Beach State Park is known to be a prime Gray Whale watching playground from January through May each year. Take a good pair of binoculars and some patience, and you'll be well on the way to spotting the majestic mammals on their yearly migration back from Mexico.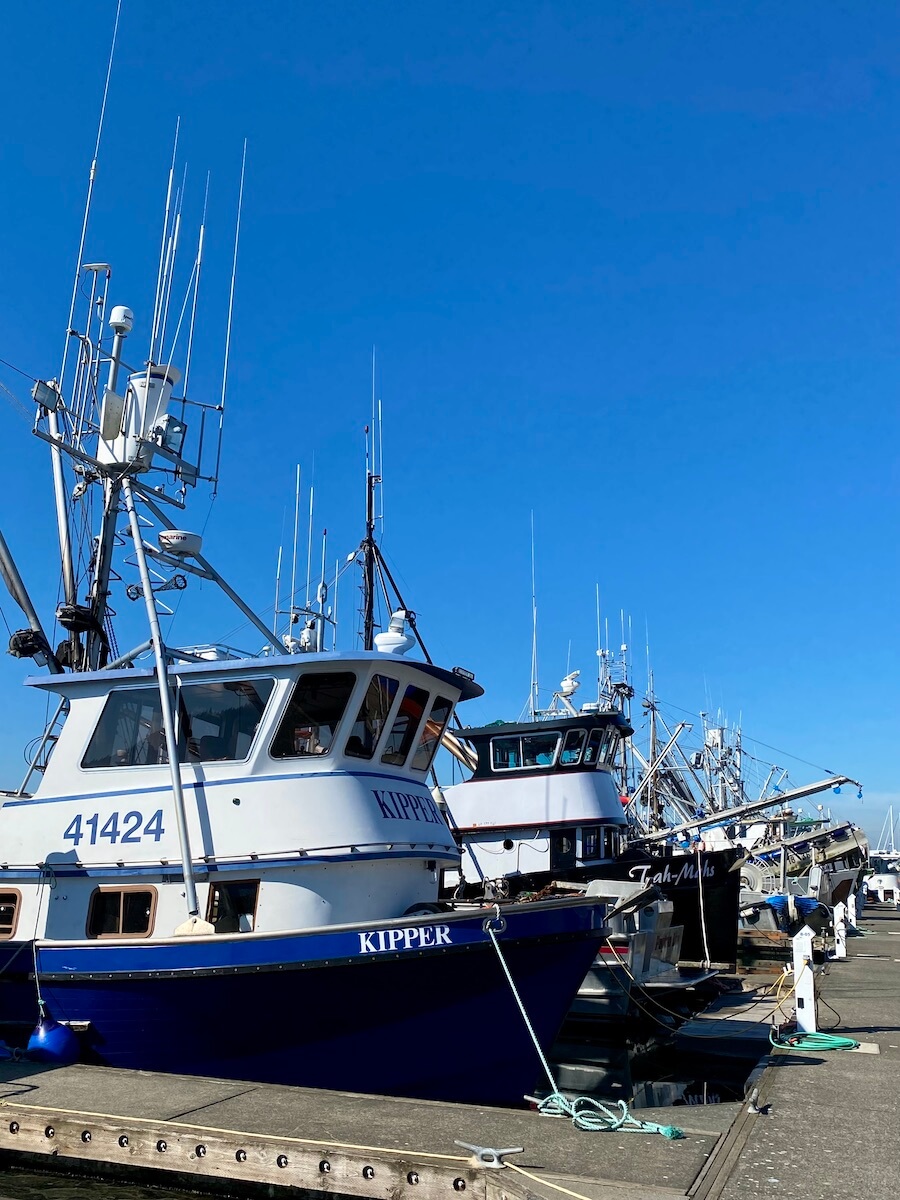 Brookings, Oregon thing to do — enjoy an ocean vessel at sea.
Since Brookings has a natural harbor with a jetty, boating is a way of life here. Deep-Sea fishing charters can be lined up as well as whale-watching tours. The view of the coastline from the sea offers a different perspective on the flow between land and sea. Salmon, Lingcod, Rockfish, Albacore Tuna, and even Halibut can be caught in and around Brookings. This depends on the time of year, but two charter companies to try are Brookings Fishing Charters and Tidewind Sportfishing mentions Whale Watching trips as well as fishing junkets.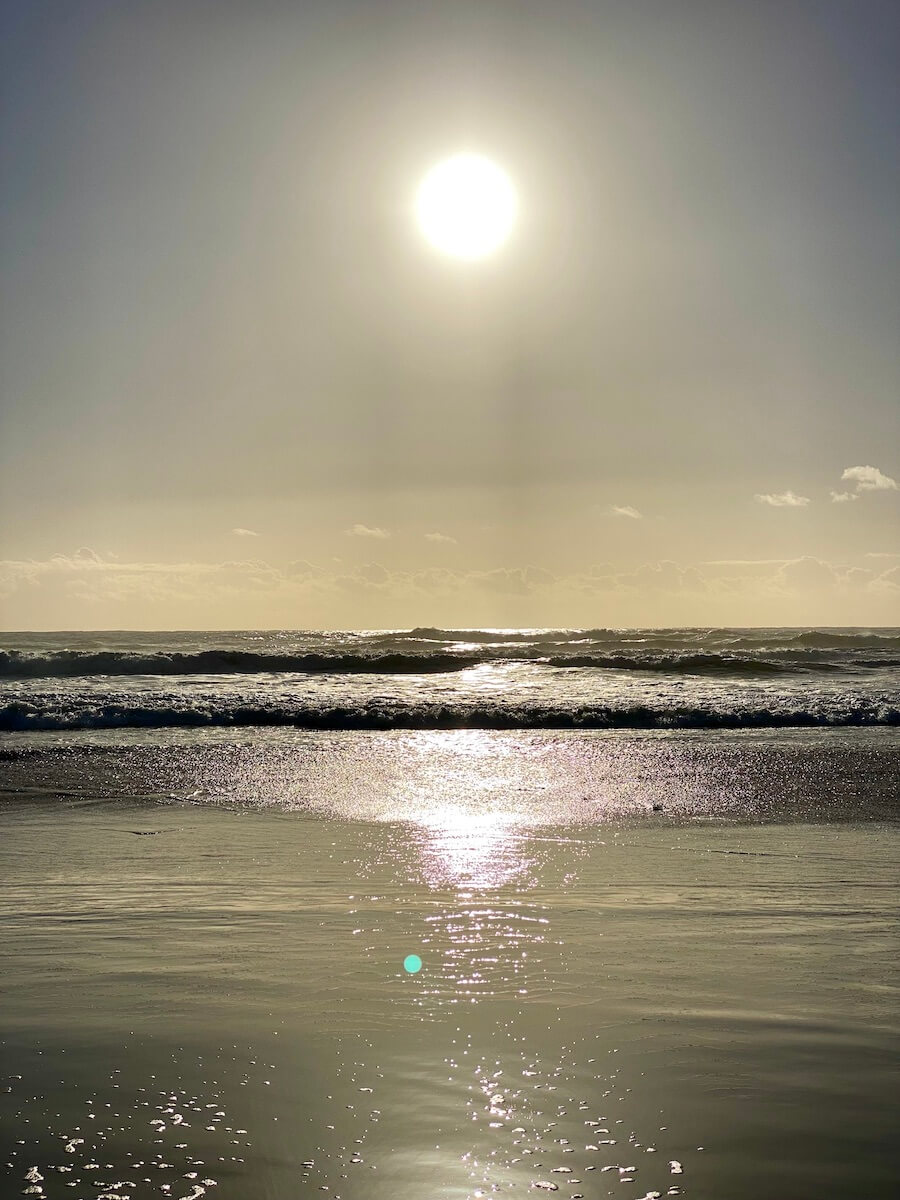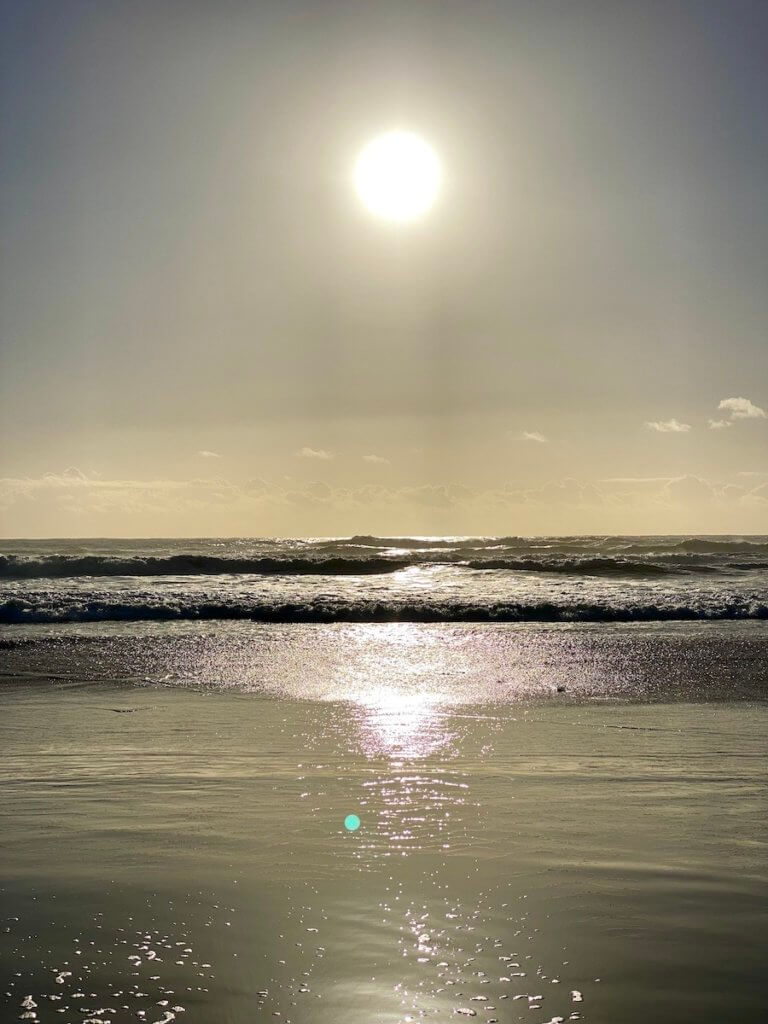 Fall asleep to the sounds of the Pacific Ocean
One of my favorite things to do on the Oregon Coast is falling asleep to the sound of the mighty ocean beating against the coastline. In Brookings, Oregon, this involved my stay at the Beachfront Hotel, where I kept the screen door ajar to hear the sounds of the ocean. But camping is possible, too, as well as several other motels and vacation rentals. It's worth it to stay right on the surf. Plus, waking up to the flow of water is a magical experience.
Interactive map of things to do in Brookings, Oregon
This map is a collection of my favorites on the Southern Oregon Coast. I've either been to all the places or have it in good faith they are worthy of a mention. Also included are all the locations on the Wild Rivers Coast Food Trail since every place I've tried so far has been excellent.
Remember, cell phone service in this Oregon region is unpredictable — just depending on the carrier — plan.
Have more planning questions?
How to get to the Oregon Coast
The Southern Oregon Coast is rather remote… which allows pristine nature to take the center stage. The following guidelines should help you plan the best way to visit. Keep in mind public transportation really isn't viable — a vehicle (or bike) is all but required.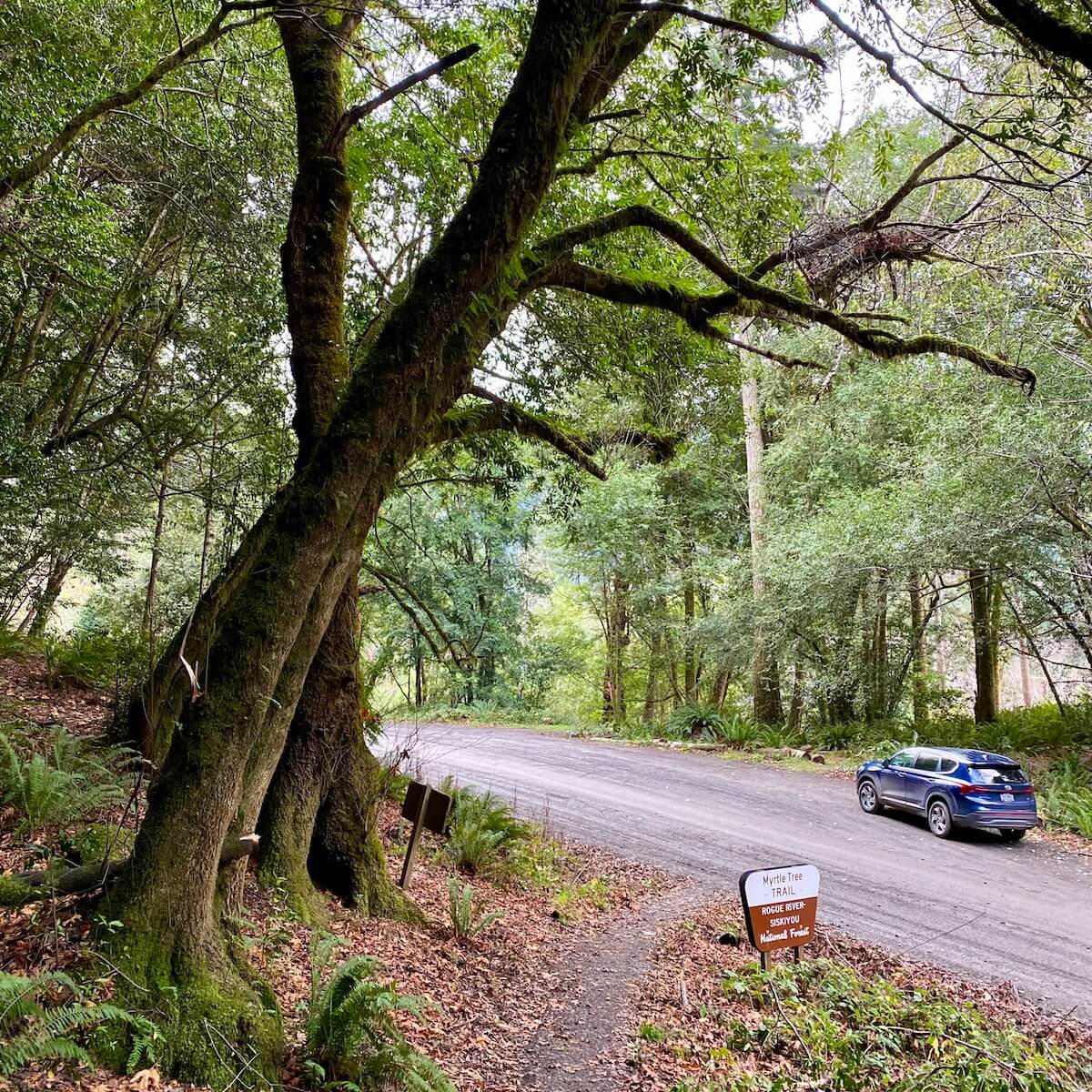 By vehicle
Be realistic about driving distances.
Estimated drive times to/from Brookings:
Coos Bay (coastal hub): 2 hours; Medford (closest metro area): 2.5 hours; Portland (closest international airport): 6 hours; San Francisco: 7 hours; Seattle: 9+ hours.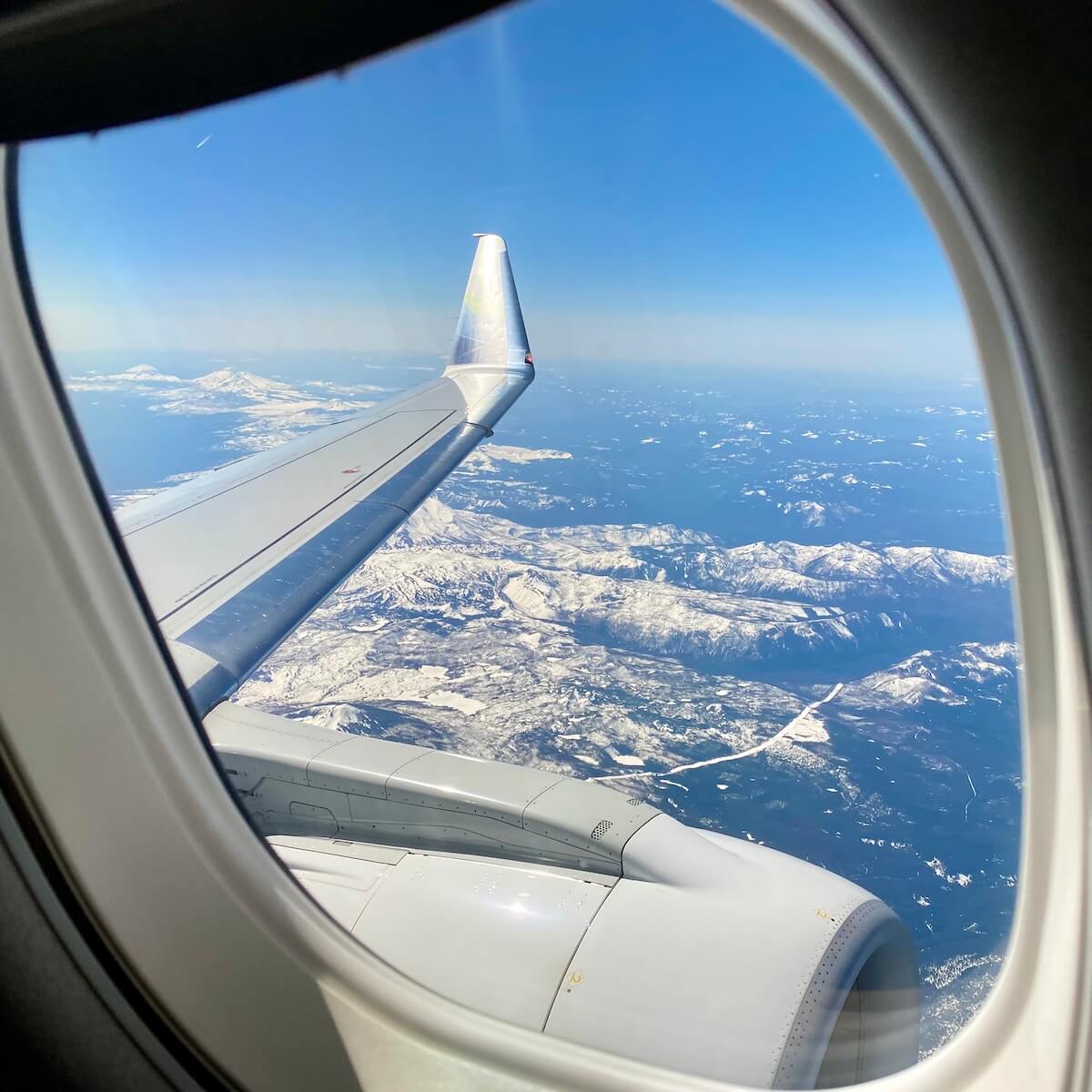 By air
Fly into Medford, Oregon (MFR).
Most major airlines serve this airport from their hubs (Seattle, SFO, LAX, Denver, etc.) as well as rental car companies. It'll take about 2.5 hours to drive to/from Brookings. Stop in Cave Junction to eat.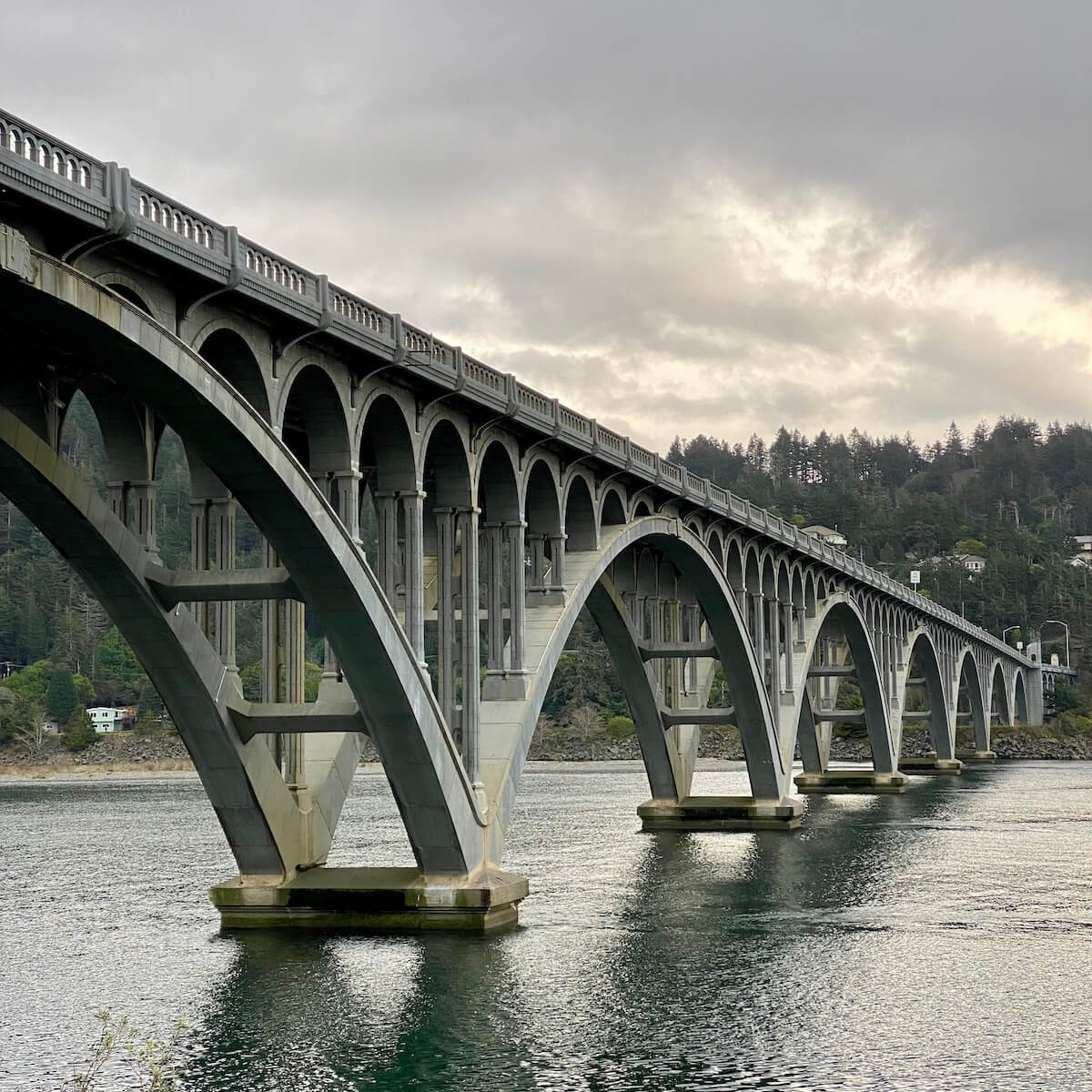 Road trip Highway 101
Add at least one night in this region.
Many people want to race through this section of the Oregon Coast to get to/from the Redwoods. That's a shame, as some of the most beautiful scenery is located here. Plan an overnight in Brookings, Gold Beach, or Port Orford.