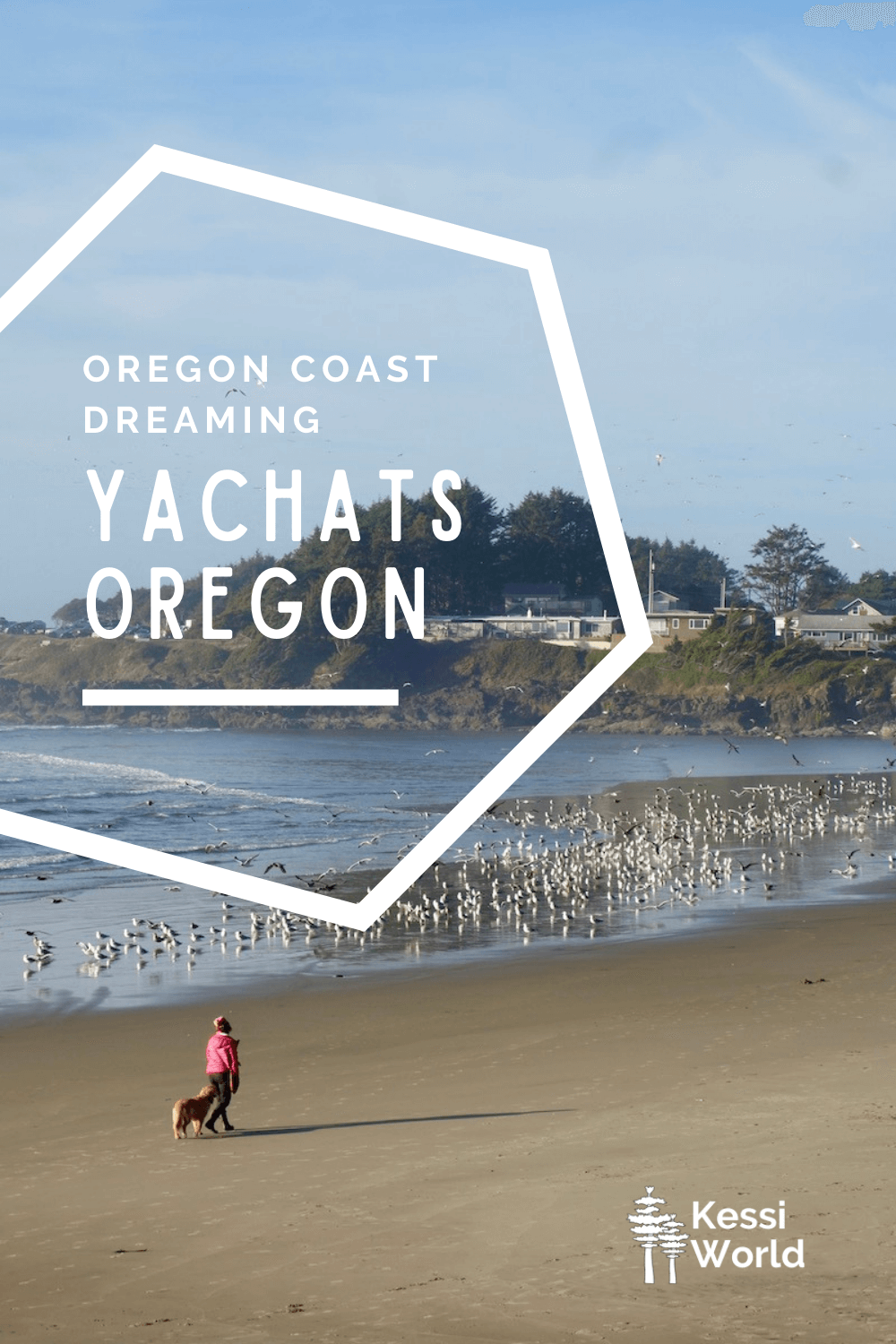 The Oregon Coast is a wild place where a little something exists for everyone. The relatively uncrowded narrow strip of land between wilderness made up of a series of National Forest timberland and frothing ocean swells smashing against the shoreline allow the heart to open and wander. There seems no better place to experience this euphoric balance than Yachats, Oregon.
This article provides quick and easy information about Yachats — on the Oregon Coast
Yachats is pronounced yaw – HOTZ and one translation of the name is believed to be Siletz for "dark water at the foot of the mountain". The original indigenous people were the Alsea Tribe who lived in a wonderland of coastal bounty since the 6th century. From elk and deer on land to water creatures, there was plenty of food, and the tall sacred old-growth provided materials for housing to protect them from the swell of elements — particularly in the seasons of inclement weather November through March.
Today, hunkering down and riding through the winter weather is a favorite pastime for some. I love the Oregon Coast in the off-season. The dramatic wind and rain swirl together with a moody power that helps you understand Mother Nature's grandiose order — and builds an appreciation for a cozy fire, heavy wool blankets, and double-paned windows. Of course, the summer here is sublime, with light salty breezes, long days, and dramatic sunsets.
Where is Yachats?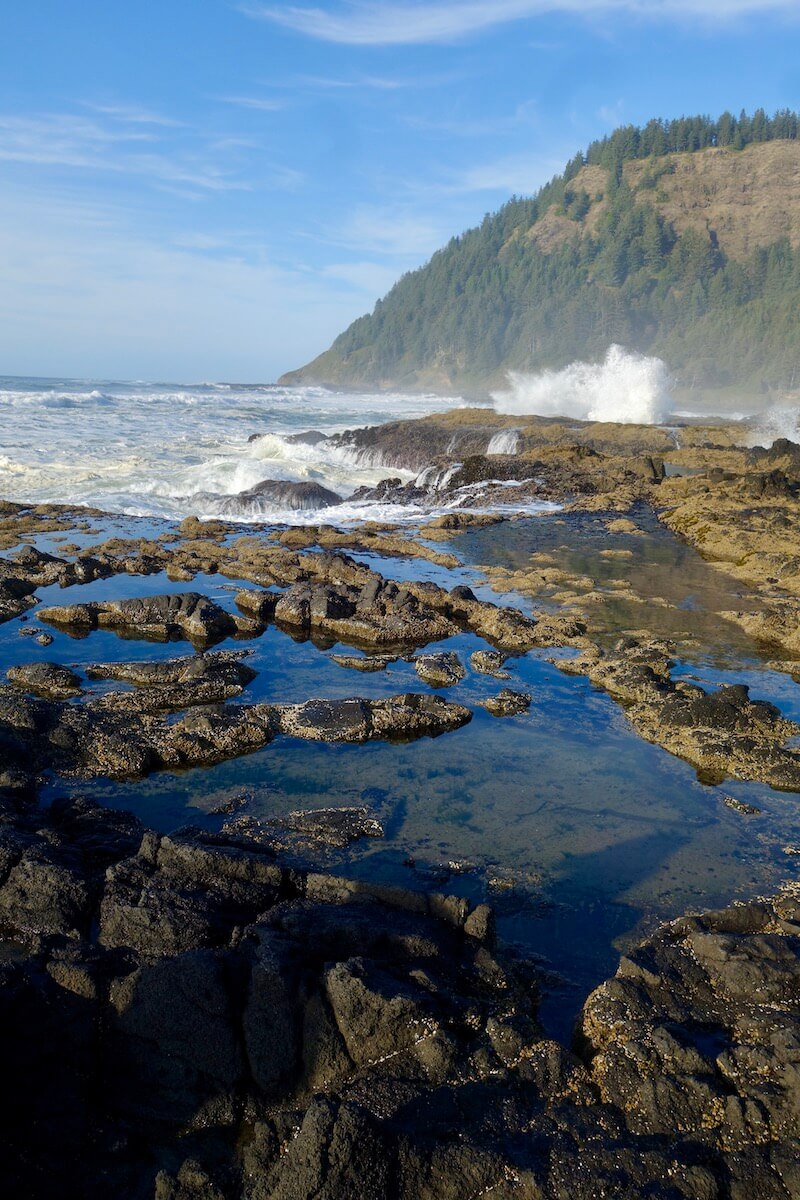 Yachats Oregon is one of those places that still feels off the beaten path; maybe because cell service is still completely unreliable, or perhaps because it is out of the way from the larger population centers in Oregon. The town of almost 700 is a three-hour drive from Portland or down the coast from Cannon Beach, or 90 minutes from Corvallis, Oregon (the closest landmark in the Willamette Valley). Those coming from further away could fly into Eugene Airport and drive two hours over the Coastal Range. But like most places that require a commitment to the journey, it's well worth the effort once you open the door to the salty respite that feels like a world away.
I've spent my entire life visiting all parts of the Oregon Coast, mostly in places around the North like Astoria, Gearhart, and Cannon Beach. While these areas are more conveniently close to Portland and lend themselves well to day trips or quick overnights, the Central Oregon Coast provides better access to the spectacular scenes involving alchemy of giant trees, rocks, long beaches, and freshwater rivers, converging in small towns like Yachats, Oregon.
Places to stay in Yachats, Oregon
The Oregon Coast thankfully is protected by a completely public coastline, numerous State Parks, and National Forests that prevent large-scale development that bring impersonal hotels and outlet malls. Most of the places to stay around here are family businesses, small-scale hotels, vacation rentals, or of course camping. In fact, the Sea Perch RV Resort is something from a movie, allowing RV's to set up mere steps from the pounding surf. In town, the Drift Inn & Cafe offers 20 eclectic rooms with abundant coastal personality. The Yachats Inn, close to town, takes up about 4 acres on oceanfront property and offers cozy, simple rooms with inspiring views. Outside of the inner town of Yachats, vacation rentals in the Searose Beach area make for a great start to searching for the perfect perch.
During my last visit to Yachats, Oregon, I had the opportunity to stay at the Heceta Lighthouse Bed & Breakfast, which was a spectacular experience. I spent the night gazing out my window at the swirling power of the active lighthouse, shedding brightness over 20 miles out to sea. I write about it in another article, titled Heceta Head Lighthouse.
Things to do in Yachats, Oregon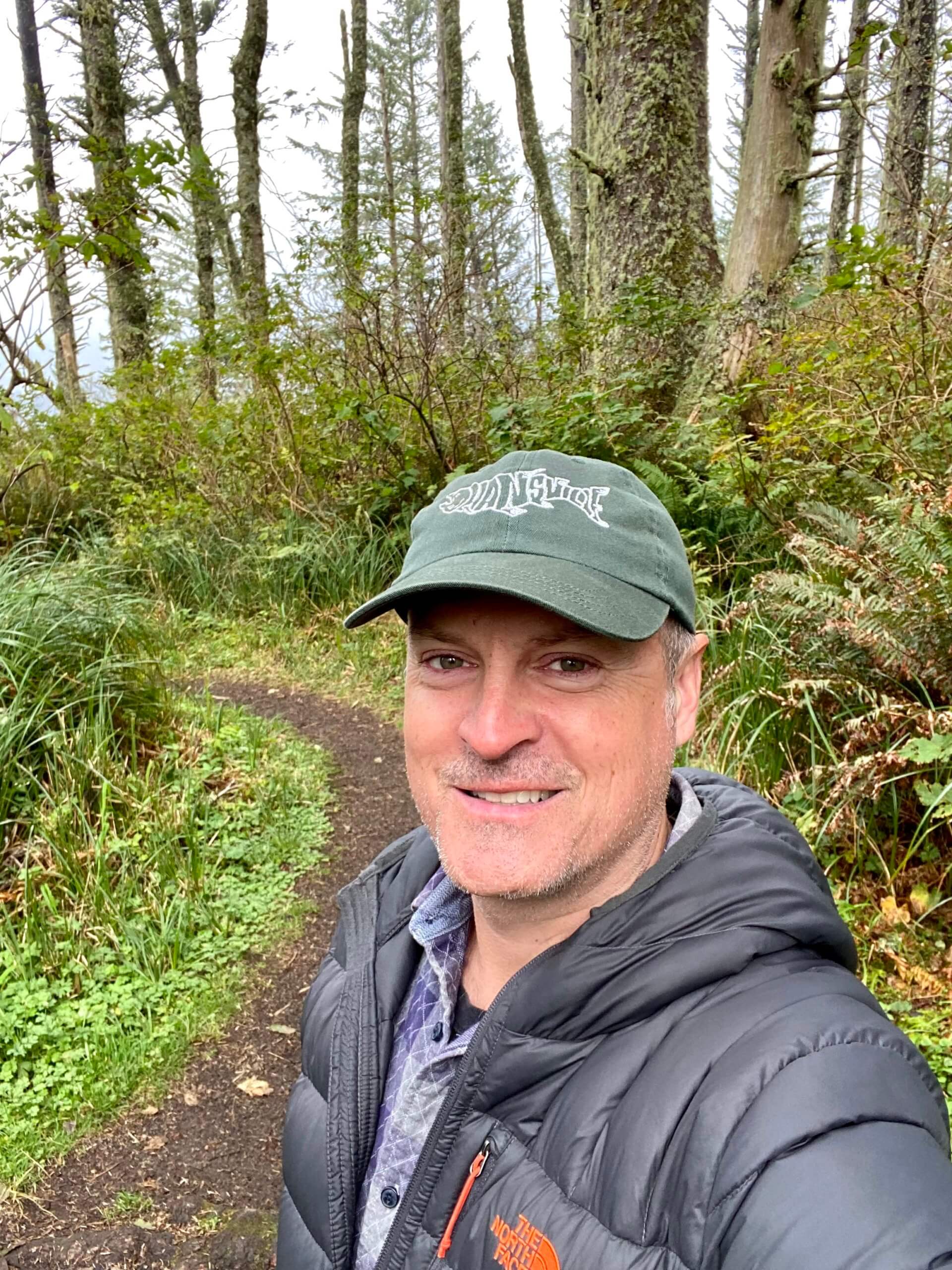 This area of the Central Oregon Coast, sandwiched between popular Newport and the wild sand dunes of Florence, is not full of a flashy list of things to do. But don't be swayed to wander away — your days can be spent hiking mountains, forests, beaches, and tide pools swirling around rock stacks. Or, curling up with a good book in front of a roaring fire overlooking the water. Here is a list of the State Parks and other public lands available for exploration within 20 miles of Yachats, Oregon. 
Beachside State Recreation Site
Tillicum Beach Campground (right on the beach)
Yachats State Recreation Area (in town)
Yachats Ocean Road State Natural Site (see below)
Cape Perpetua Marine Garden (see a dedicated article on this area)
Neptune State Park Research Reserve
Stonefield Beach State Recreation Site (near Searose Beach area)
Tokatee Klootchman State Natural Site (known for agates)
Heceta Head Lighthouse State Scenic Point (see a dedicated article on this area)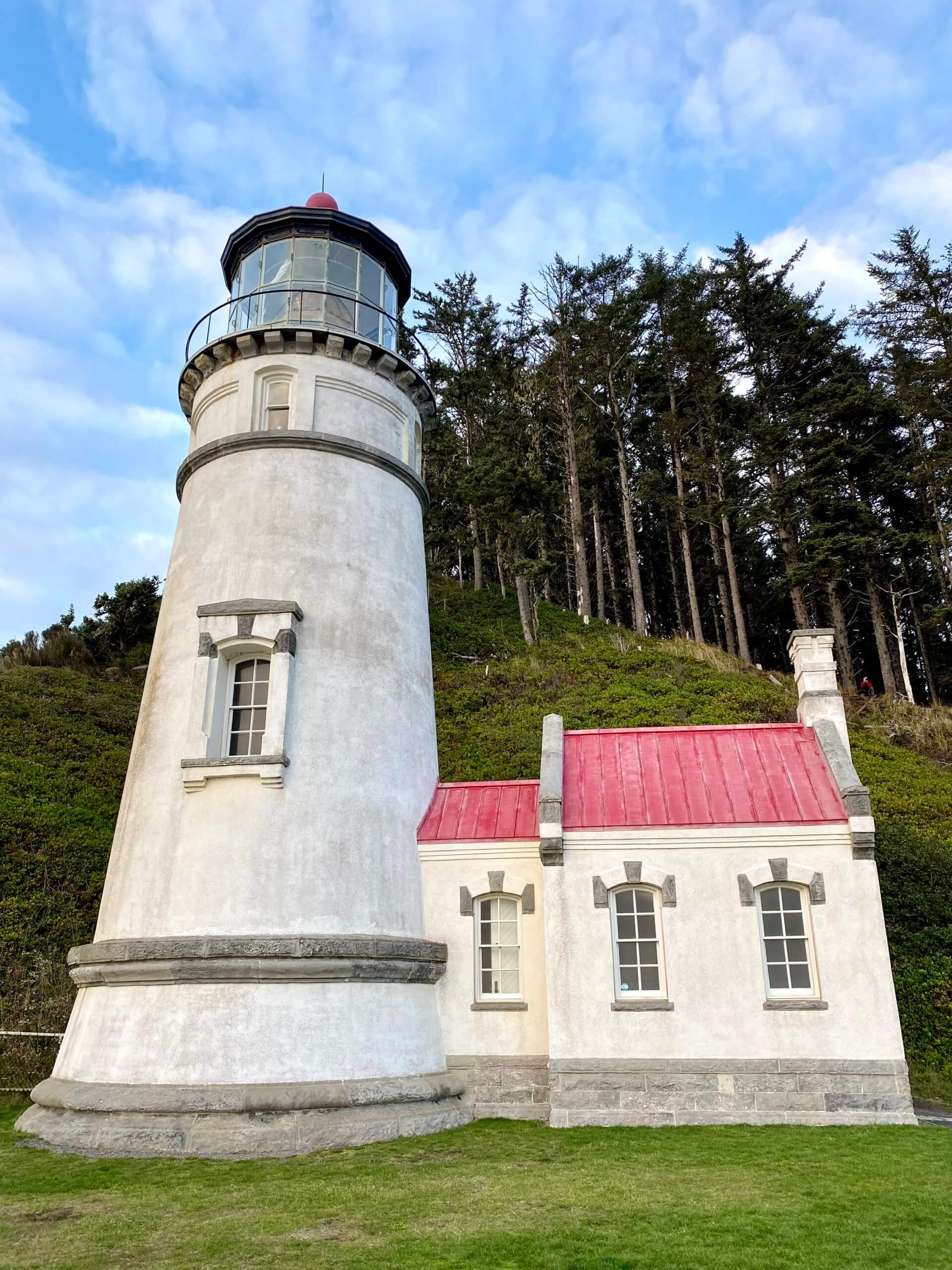 Probably the most comprehensive natural area near Yachats, Oregon, is the Cape Perpetua Marine Area. I spent a good part of a whole day here exploring the tide pools, including Thors Well, and the viewpoint high above it all — with expansive views of the coast. This is nature candy for the soul; a dedicated article is coming soon. Remember that the National Forest Service manages this, so parking passes are required. Use your America the Beautiful Annual Pass, suitable for all federal lands (including National Parks). It costs $80 and can be purchased online or at National Park entrances.
The above notes do not say there aren't other things to do in this area. Descend in the rickety elevator to a nether world of hundreds of barking sea lions at the Sea Lion Caves, or explore Heceta Head Lighthouse — the most photographed on the Oregon Coast. The Oregon Dunes near Florence (25 miles to the south) offers an other-worldly experience either on foot, dune buggies, or horseback. Newport (25 miles to the north) also provides a long list of attractions that include the expansive Oregon Coast Aquarium. 
Food option in Yachats, Oregon
Oh, by the way, I'm always hungry, so food options are very important to any visit to the Oregon Coast. Because the area around Yachats is more remote, there aren't as many food options available in between coastal towns. However, the tiny enclave of businesses in the core of Yachats provides goodness. Try Drift Inn & Cafe for a solid meal or Luna Sea, which is a local favorite. Yachats Brewing & Farmstore is a chill place to grab beer and grub and Ona Restaurant & Lounge offers a relaxed version of fine dining. Keep in mind in the off-season most of these places are not open daily and might have more limited hours. Call ahead of time if there is anything that is on your 'can't miss list.
What if I'm just passing through?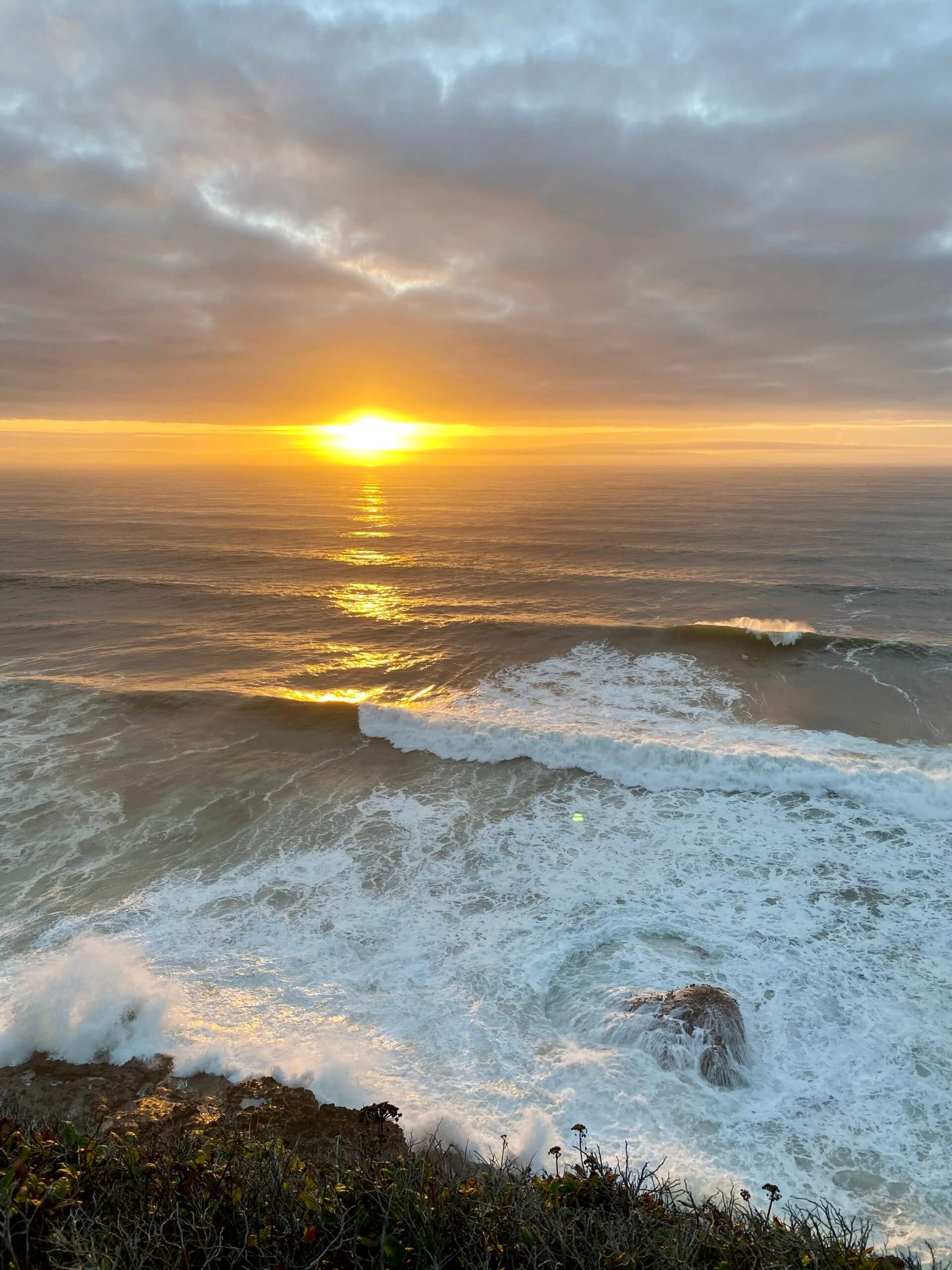 Aside from dropping into the Yachats Brewing & Farm Store and wandering around the main town, if you're just driving through and want an easy off-road place to take in the vibe of Yachats, turn off Highway 101 just south of the Yachats River — to find Yachats Ocean Road State Natural Site. The views are fantastic and provide a great perspective of the way the tiny seaside town flows from the rolling coastal mountains to the churning sea. I also like this quiet stretch because the Natural Site has easy parking on the side of the road and direct access to views for those with limited mobility or pets.
Pro tips for the Oregon Coast
The off-season is just as spectacular and can be even more dramatic.
Study the tide tables before venturing along the shore and be careful not to get stranded.
Do not take anything from the beaches, tide pools, or other locations.
Do not leave anything behind, even if you think it'll decompose.
Do not feed any wildlife.
Be mindful of other drivers and pull off the side of the road, when safe to do so, if a backlog of cars develops behind you.
Sunsets are amazing any time of year.
Interactive Map
TikTok much? Here are a few for you to view.
Not ready to go now? Save a Pinterest pin for later.