My world is completely based around travel. Not only have I flown across the globe countless times, I've also operated what I like to think is the best Washington State Airbnb experience from my home in Seattle's Capitol Hill neighborhood. I started in 2015 and earned Superhost status within a few months. Since then, providing hospitality to people from all over the planet has contributed to joy in my life — while also helping me earn a modest income.
Yes, it is a lot of work, coordination and emotional energy, but the interesting people I've met from all places and walks of life make the tradeoffs of inn-keeping worth it. It's really like traveling in reverse, as I get to experience other worlds, lives, countries, and languages from the comfort of my own home. Of course, pandemic times have limited the visitors from overseas, but I look forward to the day foreign travelers return to tour the Emerald City.
Airbnb has always provided value for longer stays and the sweet spot of two bedroom units for friend weekends away or family travel — as an apartment space (like mine) often has built in laundry and full kitchens. Today, in addition to these types of bookings, I notice more guests choosing my space to socially distance for periods before reuniting with family members or trying out Seattle as a virtual work location for a few weeks.
Since this is an important livelihood, I'm serious about following Airbnb's cleaning protocol and greeting my guests from a socially distanced perch on the front porch.
Recent regulations in many regions of Washington State (including Seattle) drastically limited the ability for larger "hospitality" groups to continue subleasing apartments and other practices seen to reduce housing inventory for local citizens. Small scale hosts, like me, are still allowed to operate under a large umbrella of red tape and licensing fees.
Still, Washington State is a popular destination and there are loads of properties on Airbnb with a wide range in quality. When planning a visit sometimes it can feel overwhelming to decide where to stay and whether to place your trust in the sharing economy. As a host for six years, with a 4.9 rating (out of 5.0) and over 600 raving reviews, I want to offer some helpful tips to achieve the best Washington State Airbnb experience.
This article provides helpful tips to find, book and experience the best of Washington State Airbnbs
If you're ready to start exploring now, try out this widget below to search Airbnbs anywhere in the world. When you book through this widget I can earn a small fee (at no extra cost to you) to help offset the costs to provide quality content on Kessi World. Thank you in advance for your support.
Location, location, location
The best feature provided by an Airbnb is the ability to stay as close as possible to friends, family, favorite parks, gardens, hospitals, universities and schools. Conventional hotels can be more limited to concentrated areas in commercially zoned districts.
Always book closest to where you want to be active with your time. Location definitely impacts the price point — particularly in the expansive Seattle Metro area where suburbs like Redmond, WA can be a fraction of a rental on Capitol Hill. But be mindful of tradeoffs between an ideal location and the costs to Uber or rent a car. Many of my guests save lots of money and hassle by staying with me on Capitol Hill and walking, taking the easy bus routes, or Uber, especially when going out for a night on the town.
If you're unsure about the best location for a stay in the Pacific Northwest, let me know. I'd love to help narrow in the options for the right neighborhood, especially in Seattle. Speaking of which, check out Where to stay Seattle an article about the best neighborhoods to stay in Seattle and be sure to check out my Airbnb highlights for Seattle at the bottom of this page.
Airbnb reviews offer insight into future happiness
Reading through the previous reviews on an Airbnb listing can be a great way to get a feel, or gut instinct for the rental. Focus more on themes verses taking to heart one scathing diatribe in a sea of love and trust.
Did the host respond to negative feedback graciously or in a hostile manner? What things stand out in the comments? Look for helpful clues about the location and cleanliness.
Comments specifically about the host are very useful, revealing the level of dedication to their Airbnb business. Still on the fence about a rental? Send the host a message with a question or two and learn from the response time and demeanor of the communication whether or not it feels like a fit.
Airbnb Superhost — a high bar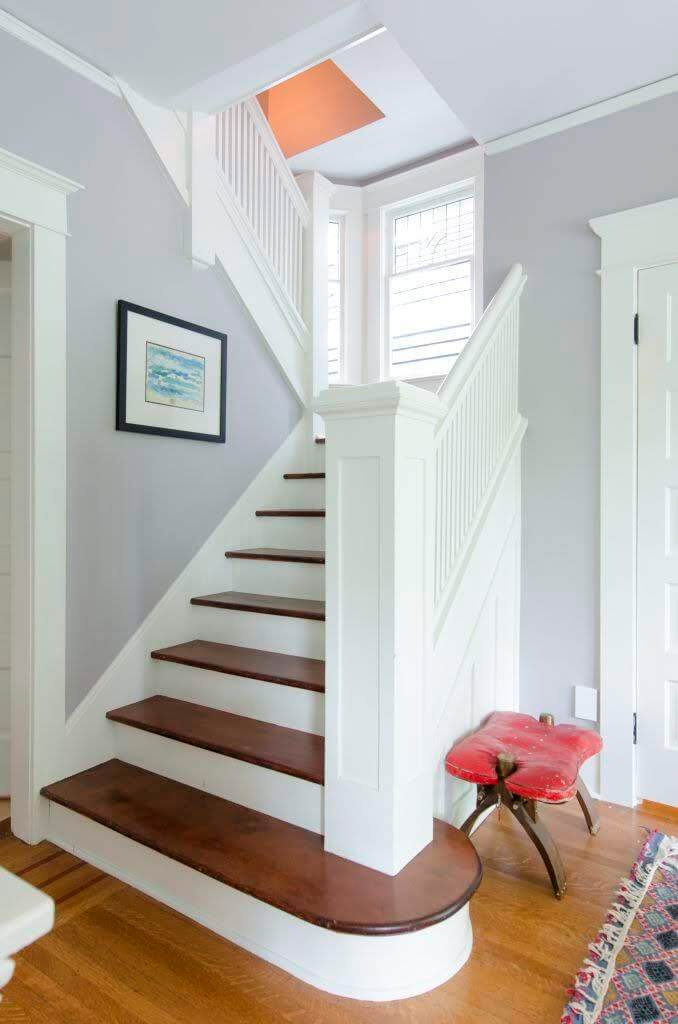 Perhaps the best protection for a great stay is booking with a Superhost — like me. I take pride in hospitality and work very hard with each guest to keep my ratings up. Since Airbnb Superhost rarely means you pay more, it's an added assurance of quality and dependability. These are the criteria for earning Superhost:
No/low cancelations — less than 1% of bookings get canceled by the host.
High review ratings — at least an overall 4.8 out of 5.0.
Quick response times to guest questions — 90% of the time within 24 hours shows commitment to providing a high service level.
Statistics emphasize routine hosting with minimum number of stays required.
Airbnb Plus is… a Plus
In order to receive the Airbnb Plus rating, additional scrutiny is taken beyond the Superhost criteria for an even more elevated guarantee of quality. When I was invited into the program a few years ago, I had to repaint the little luggage scuffs on walls, touch up the trim and make sure it was perfect. There are higher standards for bedding, kitchen furnishings (although I've always had a fully stocked kitchen) and keyless (or auto-checkin) entry is required.
After a gauntlet of exercises, Airbnb sends their people to the space to verify each of the features and take their own photographs. I personally watched an Airbnb representative literally click through 150 checkpoints to verify my space. Bottom line — while you usually won't pay much more for Airbnb Plus, there are more guarantees that the space is quality checked and accurately represented.
Too legit to quit
There used to be a lot more shady operations in Seattle, with "entrepreneurs" subleasing units on Airbnb to make extra money. Many of the condo/apartment buildings prohibited such activity, making these rentals a tad risky. But the licensing requirements in Seattle became more stringent in 2019 — ensuring every Airbnb listing in the Emerald City has a valid business license.
Read the complete house rules for the Airbnb listing — better to know before than to learn later
Always read the complete house rules and ask questions of the host up front. If there is anything you feel is off, just ask. Hosts are happy to add clarification to avoid problems upon arrival. I'd much rather help a guest realize it isn't a good fit a month prior, so we can both move on without drama.
Honesty is the best policy with Washington State Airbnbs
Do you plan to bring a pet? Will there be a few extra people in the group needing to pile on the couch? Be honest and ask your host up front (section above). Unexpected surprises are very disrespectful and can lead to problem experiences and reviews. Plus… karma, man!
Airbnb pricing is always negotiable, but be respectful and realistic
This is not the Grand Bazaar in Istanbul. Don't come in offering half the price posted on the listing, especially if not familiar with the nuances of different neighborhoods. Rest assured hosts are very well versed in the value of their location and infuse business acumen into discount strategies that already apply to weekly and monthly pricing — which Airbnb magically works into the final tab shown when booking a reservation. This said, I've made special deals for guests that were mutually beneficial, so don't be afraid to feel out options.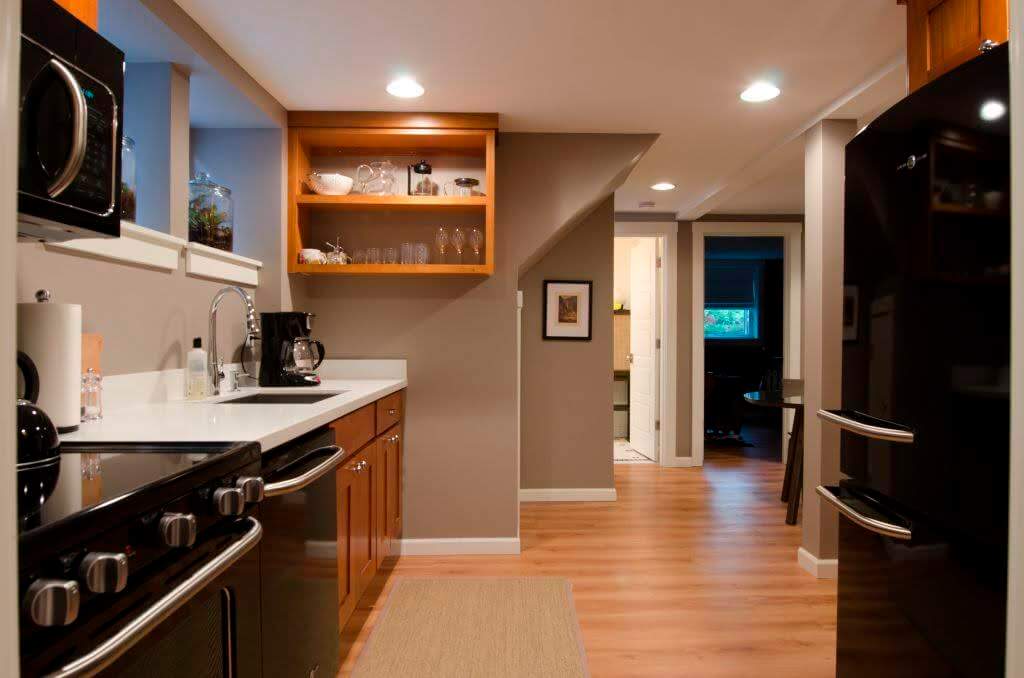 Communicate!
Like anything in life, the Airbnb experience works much better with effective communication. Many Airbnb hosts, like myself, see their listing as an extension of personal hospitality — as if welcoming friends or family. Let your host know if something is missing or there is a problem, right away.
Everything in my Airbnb apartment has been broken in the course of six years (lamps, chairs, dozens of wine glasses). I've never charged guests for broken glasses, but always really appreciate the communication when things go a little off — making me more inclined to leave a favorable review. This said, guests have paid for broken lamps and higher ticket items, so be careful, and honest.
But communication isn't just about broken items. Even if you won't meet in person, let your host know when you plan to arrive, and then, when you've vacated the unit so they might get an early start on cleaning. These little courtesies not only are just respectful practices but will likely play well for a review.
A local Washington State Airbnb business lives on healthy reviews — be kind
Many Washington State Airbnb regions are under new licensing requirements designed to keep the number of listings restricted to people, like me, with only a few spaces to rent (regulations differ between regions). Look at your stay as part of a local business that is very intimately connected to a family livelihood — unlike large impersonal conglomerates. Reviews matter, and unless there is an axe murder in the middle of the night, give them a break.
This topic obviously hits close to my heart, and I fight with my friend Mike about reviews because he's of the mindset that leaving 5 stars gives the impression it was perfect, with no room for improvement. As a small scale host, this is not true at all. Anything less than a five star review is potential death to a thriving business.
Leave five stars, write a fair review, and then offer more specific critique in the private comments, which are very helpful to the host. If on the fence, simply don't leave a review.
Stuff will always happen leading to the need for a service recovery, but give the host a chance to offer some amends before leaving a review — in particular in the quantitative numbers, which really detract from the overall rating and logarithm for future bookings. A good host will be fair and if they work to offer solutions, don't reward them with a low number.
It's likely though, if you take my advice for all the sections above, by selecting the right property in the first place, you won't run into any trouble and can leave a raving five-star review. Everybody can win in the sharing economy!
Searching for Airbnbs in Washington State — filters are your friend
Airbnb operates a sophisticated site that can rummage through all kinds of listings to narrow in the highest likelihood of a great fit. Once you have a general idea for the location, continue with correct search criteria. For example, if 4 people are traveling then don't forget to add that information to avoid listings with only one bed.
The steps below assume there is an active Airbnb account already set up with good standing. Just as guests get to use filters to find great spaces to rent, hosts also require criteria which might preclude certain options displayed in a search. This is where reviews can impact access to certain properties — for example, some hosts will only accept guests who've received 4 or 5 star reviews.
How to use filters to find the best Airbnbs in Washington State
Step 1: Enter the location and number of people into the widget. If dates are firm then add them in, but they are not essential at this point in the search (see clarification below). Click the red magnifying glass icon and whisk to another screen, where more filters will appear.
Step 2: Type of Place — "Entire Place" means that you'll have the space to yourself, with a separate locking door. This could be a condo, entire house, mother-in-law apartment, or entering into a duplex with one door to the outside but a separate locking entry to your space. It really varies. "Private Room" usually means entering a shared front door to a common space, and having a separate bedroom with a locking door. "Hotel Room" is what it sounds like — usually very small boutique hotels and hostels.
Step 3: Price range — I suggest leaving this open to see the options unless there are way too many listings to handle.
Step 4: Rooms and beds — As long as you've entered the correct number of people I'd leave this open for now. If you have a snorer in the crowd that needs a separate room, or a space for kids, then I guess it's good to add this filter.
Step 5: More Filters — This is the area to narrow down to the best match. I recommend filtering using Instant Book and Superhost (see section above). Airbnb Plus isn't available everywhere in Washington State but is also a great filter to use since photos and details are authenticated (see section above). Cancel flexibility is great for pandemic uncertainty or work trips but might come at a little higher price point. The other filters really depend on the needs of the stay — kitchen, pets, parking, laundry, etc. If not absolutely required for the visit, leave the boxes blank to reveal the most options.
Step 6: Select a few top contenders and look closer at the photos and reviews. Airbnb Plus offers authenticated photos, so that's always a "Plus."
Step 7: If dates weren't initially entered, narrow in on a listing and input dates to see if available for availability (see clarification below).
Step 8: Verify price and select a refundable or nonrefundable option.
Step 9: Continue on to make the booking.
Step 10: Start the relationship out right by sending your host a message with any important information, like planned arrival time.
Should you add dates to the Airbnb booking widget or leave this search information out?
Adding the dates of the visit in the initial search widget will provide specific price and availability and also reveals only places available to rent on your dates. The downside is that, if you're flexible, you could lose out on information for a property that would otherwise be a great fit.
Without specific dates in the booking widget, Airbnb will display a generic price associated with the listing which is not dynamic. The advantage of this approach is the ability to see all the potential options that fit the criteria needed for the stay.
Once into the booking process and selecting dates for availability the actual price will likely adjust via a very dynamic pricing system. Many hosts, myself included, use Airbnb's automated logarithm to price each day specific to supply and demand, so pricing fluctuates just like an airline ticket. This is a warning in advance — if not adding dates at the beginning, be prepared for a little roller coaster on nightly rates.
Finding the best Airbnbs in Seattle
Are you planning to visit Seattle (or expecting friends and family to visit) and not sure of the best location? Check my article Where to stay Seattle about the best Airbnb's in Seattle, including information on many great Emerald City neighborhoods. You might also want to check out the section on Where to stay, which outlines my favorite hotels and lodges in the Pacific Northwest.
To help get started in the search, consider the short list of Airbnbs in Seattle (shown below) selected by me based on quality and location. When you book through this widget I can earn a small fee (at no extra cost to you) to help offset the costs to provide quality content on Kessi World. Thank you in advance for your support.