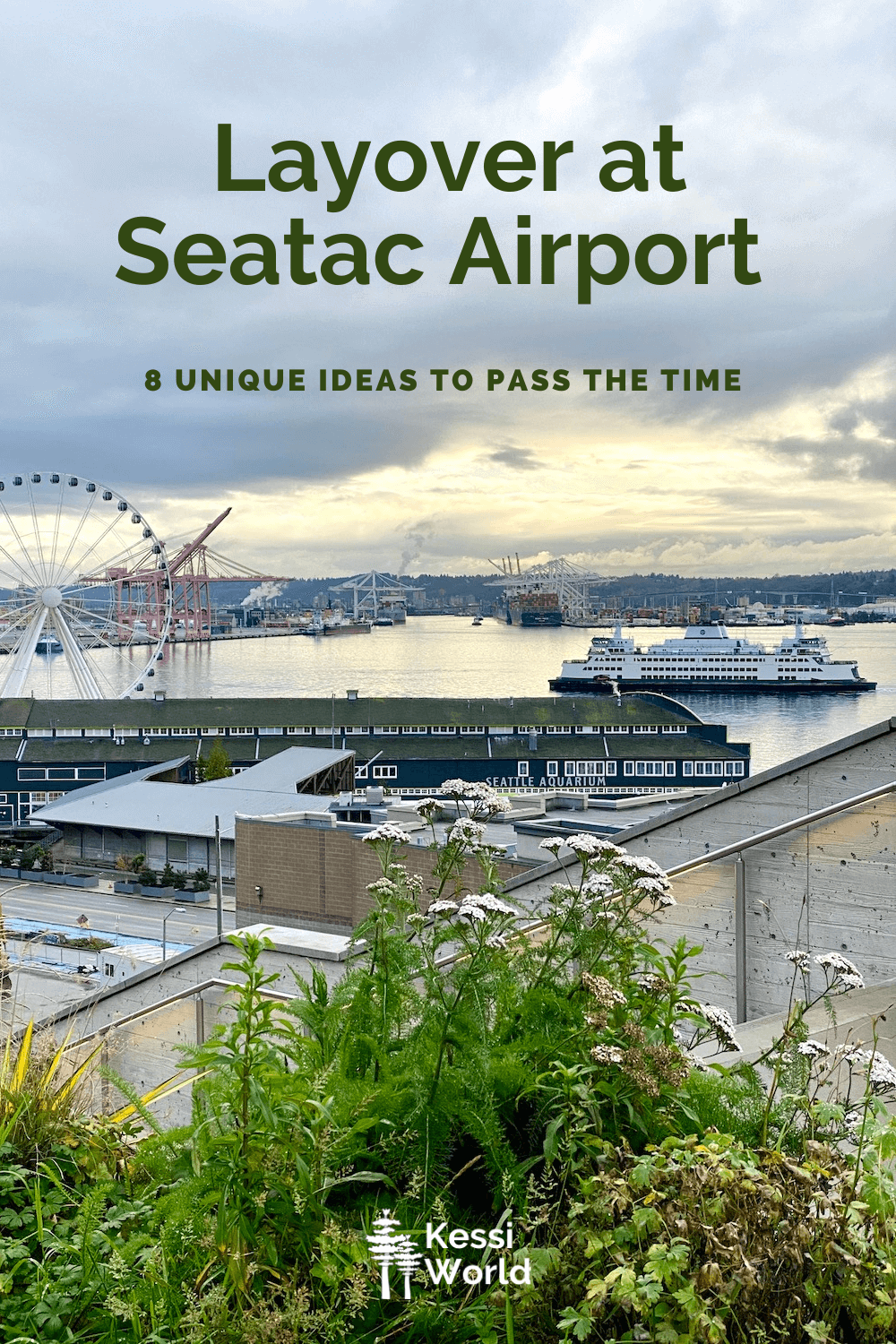 Are you left with a day-long layover at Seattle-Tacoma International Airport (known by locals as Seatac) and not sure what to do? I know the feeling because in my 25 years working for Alaska Airlines, I constantly flew in and out of Seatac, spending many an hour waiting on standby for flights to London, Los Angeles or Lihue — sometimes the whole day. Plus, I've flown through many of the world's largest airports and developed a knack for ways to kill time. So, in the spirit of exploration I've developed a go-to list of things to do on a layover at Seatac Airport that'll be sure to make the time "fly" by.
Table of Contents
How much time is needed to leave the airport?
With layovers less than four hours between flights, I'd say there isn't enough time to leave the secured area of the airport, so follow some of the simpler ideas below. In general, if you leave the airport property (to these options listed below) plan to allow two hours prior to the flight time (for domestic flights) to return to the airport and clear TSA security. For example, if you go to Southcenter Mall and your flight to Los Angeles is at 8pm, start making the way back to Seatac Airport by 6pm to allow enough time.
Baggage Storage at Seatac Airport
If the trip requires larger quantities of luggage, or even a carry-on roller bag feels too bulky for a jaunt outside the terminal, Baggage Storage by smartcarte offers storage from their offices on the baggage claim level of the South side of the terminal. They provide a number of services — like notary and carseat rentals — and suitcase storage for a 24-hour period ranges between $13-18 at the time of the this writing (March 2021). Remember to keep all essential belongings, like passport and money, on your person.
How to get to and from a Seatac Airport layover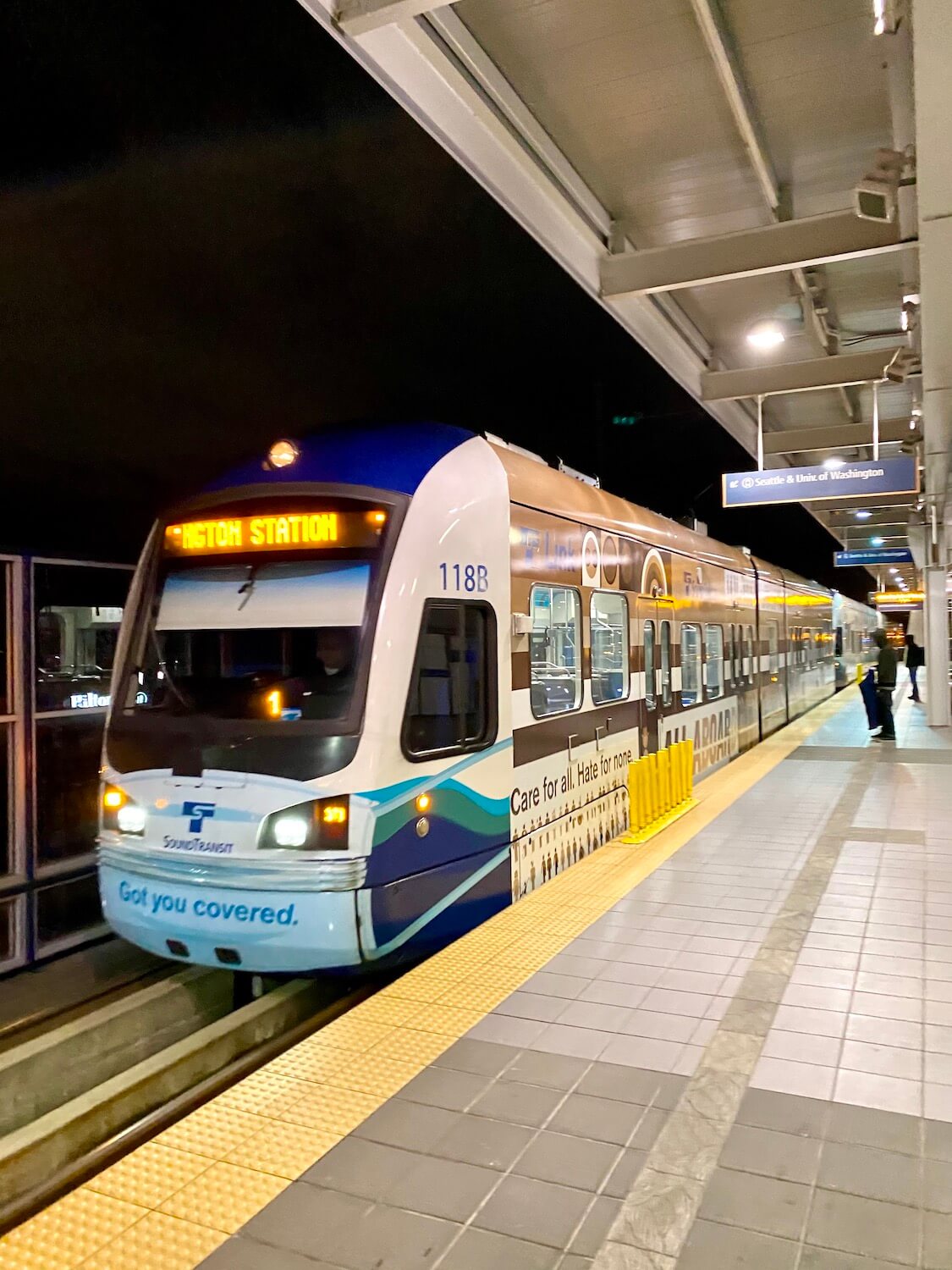 Hitch a ride from the Airport
If you have a friend in the area, invite them to join you for a meal at Anthony's at Des Moines Beach and the transportation issue is out of the way. Otherwise, cabs and ride shares are plentiful to/from Seatac Airport.
Uber and Lyft, as well as traditional cabs, all operate on Level 3 towards the central part of the parking garage structure. Once you've exited the secured area, work your way to the center of the terminal and cross over one of the skybridges. Follow escalators down one level (from 4 to 3) and then signs will direct to the ride share zone, which is located across the parking area away from the cabs. When returning to Seatac Airport cabs and ride shares are allowed to drop off passengers directly at the departures (upper) level of the terminal.
Cabs might be more consistent in pricing, but usually more expensive. At the writing of this article (March, 2021), ride share costs are all over the board from Seatac Airport — between $35-68 from the airport to downtown and Capitol Hill neighborhoods. Places closer to Seatac Airport, like Des Moines, are more reasonably priced.
Shuttles can provide a few options to Airport area hotels (including Southcenter) but they'll usually ask for the name of your reservation when picking up. They operate from Level 2 and stop at pre-determined intervals on the roadway near the shuttle phones and shelters.
Public Transportation from Seatac Airport
Busses pickup from the area on the lower arrivals (baggage claim) level at the far South end of the terminal area. They except ORCA (Sound Transit) cards or exact currency. For instance, if you put a $20 bill into the machine the driver WILL NOT be able to give you change. It's better to tell them you don't have smaller bills and they'll offer up solutions (basically, you don't have to pay for busses in Seattle).
I prefer the Link Light Rail system, which conveniently operates a stop at the Airport. When leaving the secured area of the terminal, work your way to the North end and follow signs to the Link Light Rail. There is an escalator ride down to a skybridge and then follow the signs, staying on Level 4, towards the pathway that leads to the station. All of this is located at the North end of the parking structure on Level 4.
The cost varies but it's $3.00 each way to Downtown Seattle and Captiol Hill. There are machines that sell the ORCA cards and be sure to tap the card on the readers that beep and show the balance left. You'll also need to tap the same sensor at the station when leaving the train.
Light rail trains leave about every 15 minutes, depending on the time of day, and take 40 minutes to reach Westlake Center downtown — nearest to Pike Place Market and attractions like the Seattle Monorail.
Map of things to do with a long layover at Seatac Airport
The items on the list are sorted by length of time required to enjoy the excursion. Be sure to allow enough time to get back to the airport and through security within the time required by your airline.
The charts below are accurate as of this writing (March 2021), and are designed to provide a general comparison between the options. Unless otherwise noted, the transportation costs include the estimated round trip price using Uber/Lyft during a normal daytime scenario — for the whole vehicle. Ride shares are much more expensive during the busy airport rush between 5-8AM & 7-10PM. Link and Ferry estimates are per person, so with more than one person traveling it can be more cost effective to ride share.
Purchase a day pass to a lounge
| CATEGORY | METRIC |
| --- | --- |
| Leave security? | No |
| Relaxation | ★★★★★ |
| Cost | $50 |
| Time required | Flexible |
Alaska Airlines has stepped up their game with the lounge scene at Seatac Airport, and offers day passes to dwell in the comfortable spaces out of the way of the buzz flowing through the concourse. Lounge amenities provide comfort and convenience — free wifi, work stations, light food and beverages.
At the time of this writing (March 2021) Alaska offers two lounges — between C & D Concourse and on the upper level of the N Concourse. Although it requires an underground tram ride, the newer N Concourse Lounge embodies the elements of the Pacific Northwest, steeped in warm tones of wood with a roaring fireplace and ceiling to floor glass windows that feature outstanding views of the Olympic Mountain range. Although a different lounge might be closer to your Alaska Airlines flight, make the trek out to the N Concourse for this treat. The cost is $50 for the day.
Delta Air Lines also has a few lounges at Seatac Airport, although they are no longer available to the general public for day-pass use — the cost is $39 for the day for customers with a Delta Platinum Amex card. Their main lounge is located between the A and B Concourses and another international version at the S gates.
Tour the abundant airport art scene
| CATEGORY | METRIC |
| --- | --- |
| Leave security? | No |
| Experience | ★★★★ |
| Cost | Free |
| Time required | Flexible |
It's usually difficult for me to stand or sit still for hours at an airport, so I've learned to do a lot of walking. This helps me get my steps in for the day, stretch my legs before and after flights and adds a sense of adventure at any airport. Seattle Tacoma International Airport operates under one common secured space, making the entire airport essentially open to explore. The A Concourse has a number of fun art installations that kids would enjoy, and the central food court area offers an amazing series of metal birds that seem to float through the high atrium sky.
Buy local at airport shops
| CATEGORY | METRIC |
| --- | --- |
| Leave security? | No |
| Experience | ★★★★ |
| Cost | Flexible |
| Time required | Flexible |
Pass the time by challenging yourself to only purchase local. Seatac Airport works hard to create the feeling that you're in Washington State, not just any global airport. Many local businesses, like GlassyBaby and Made in Washington peddle their locally crafted and produced wares that make great customized gifts for a host waiting your arrival, or family and friends back home. Check out the wonderful Washington Wines and Beecher's Cheese, which is also featured on the famous Alaska Airlines fruit and cheese platter, served inflight.
Go to the mall
| CATEGORY | METRIC |
| --- | --- |
| Leave security? | Yes |
| Experience | ★★★ |
| Transportation Cost | $20 |
| Time required | 2 hours+ |
One time a fountain pen exploded black ink all over my khakis on the way to a work meeting and I had to quickly find a place to buy a replacement — which was a mall near the airport. I'm not much of a mall rat, but Southcenter mall is very close to the airport and offers all the amenities expected, including restaurants, a Nordstrom and movie theaters.
Visit a Japanese Garden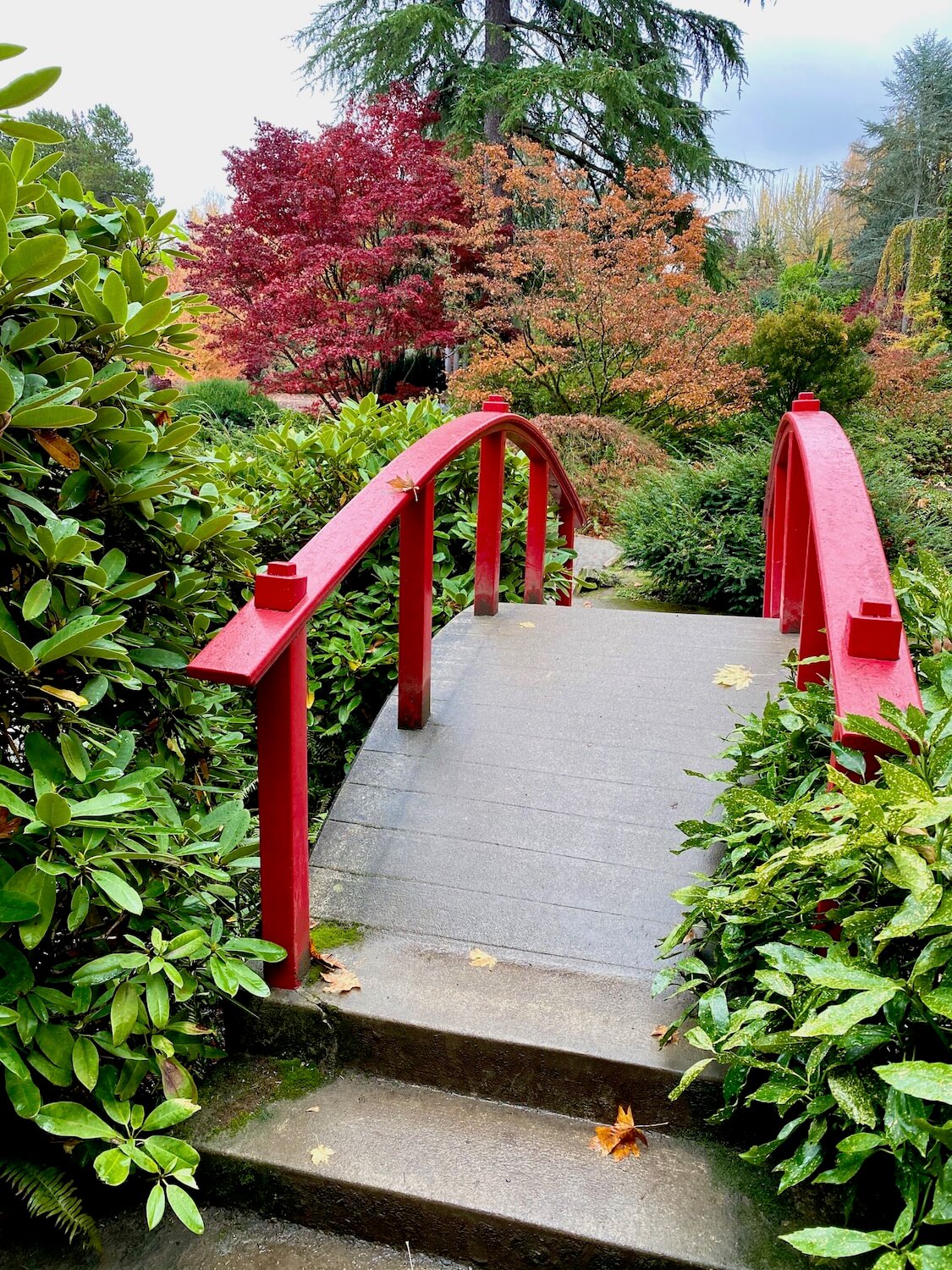 Seike Japanese Garden at Highline SeaTac Botanical Garden
| CATEGORY | METRIC |
| --- | --- |
| Leave security? | Yes |
| Experience | ★★★★★ |
| Transportation Cost | $10.00 (link transfer) or $22 |
| Time required | 2 hours |
Kubota Garden
| CATEGORY | METRIC |
| --- | --- |
| Leave security? | Yes |
| Experience | ★★★★★ |
| Transportation Cost | $10.50 (link transfer) or $36 |
| Time required | 3 hours+ |
I love to lose myself in the quiet Zen of a Japanese garden, especially while traveling. The balance between humanity and nature adds an important sense of calm. Luckily, there are two fantastic options close enough to Seatac Airport to make the list of things to do on a long layover. For more information, check out the full article about the most inspiring Japanese gardens in the Seattle area.
Visit Des Moines Beach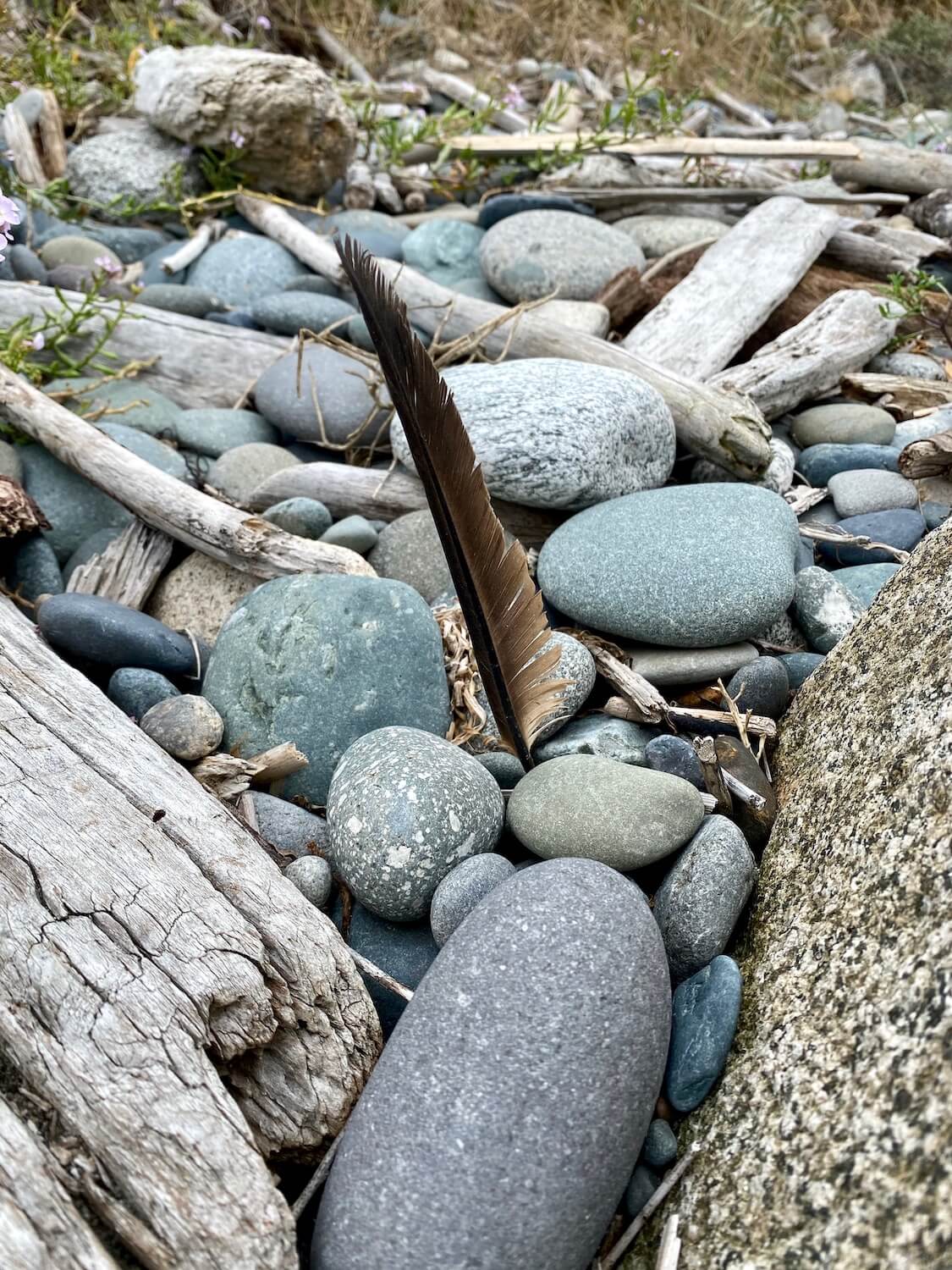 | CATEGORY | METRIC |
| --- | --- |
| Leave security? | Yes |
| Experience | ★★★★ |
| Transportation Cost | $28 |
| Time required | 2 hours |
Water is available in every direction in the Seattle area, and Seatac Airport is no exception. Getting to Des Moines (pronounced da-moine) Beach requires a vehicle or ride share, but it's only 15 minutes away. There aren't many layover opportunities that provide this level of seashore delight — enjoy fresh salty air amongst boats in a quaint marina, a public beach and a few quality restaurants like Anthony's, complete with a sweeping water view of the sound. On particular clear and sunny days, look for breathtaking Olympic Mountains off in the distance.
Take a light rail ride — Pike Place Market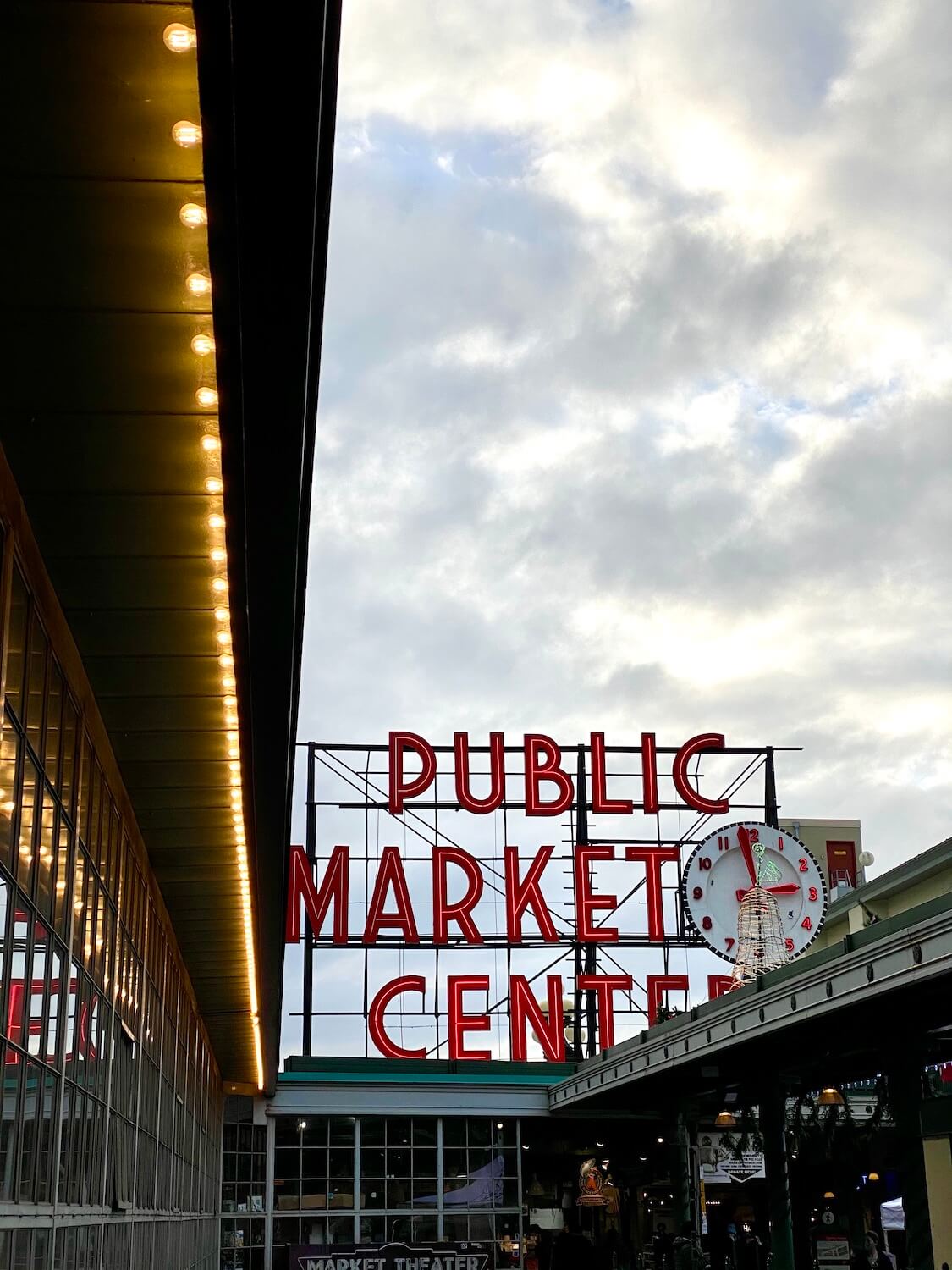 | CATEGORY | METRIC |
| --- | --- |
| Leave security? | Yes |
| Experience | ★★★ |
| Transportation Cost | $6 (Link) $60+ (Uber) |
| Time required | 3 hours+ |
The light rail line can provide easy transportation to many interesting places along the line — from Rainier Beach, which is the stop nearby fantastic Kubota Garden, to the collegial University of Washington (and soon to be points North), hop on the light rail for a quick dip into the city. The time to reach Westlake Center, near Pike Place Market in Downtown Seattle, is 40 minutes each way from Seatac Airport. I think Chinatown can be a fun quick stop or jump off at Pioneer Square to visit the Smith Tower, which is a great place to see the skyline of Seattle.
Ride the Washington State Ferry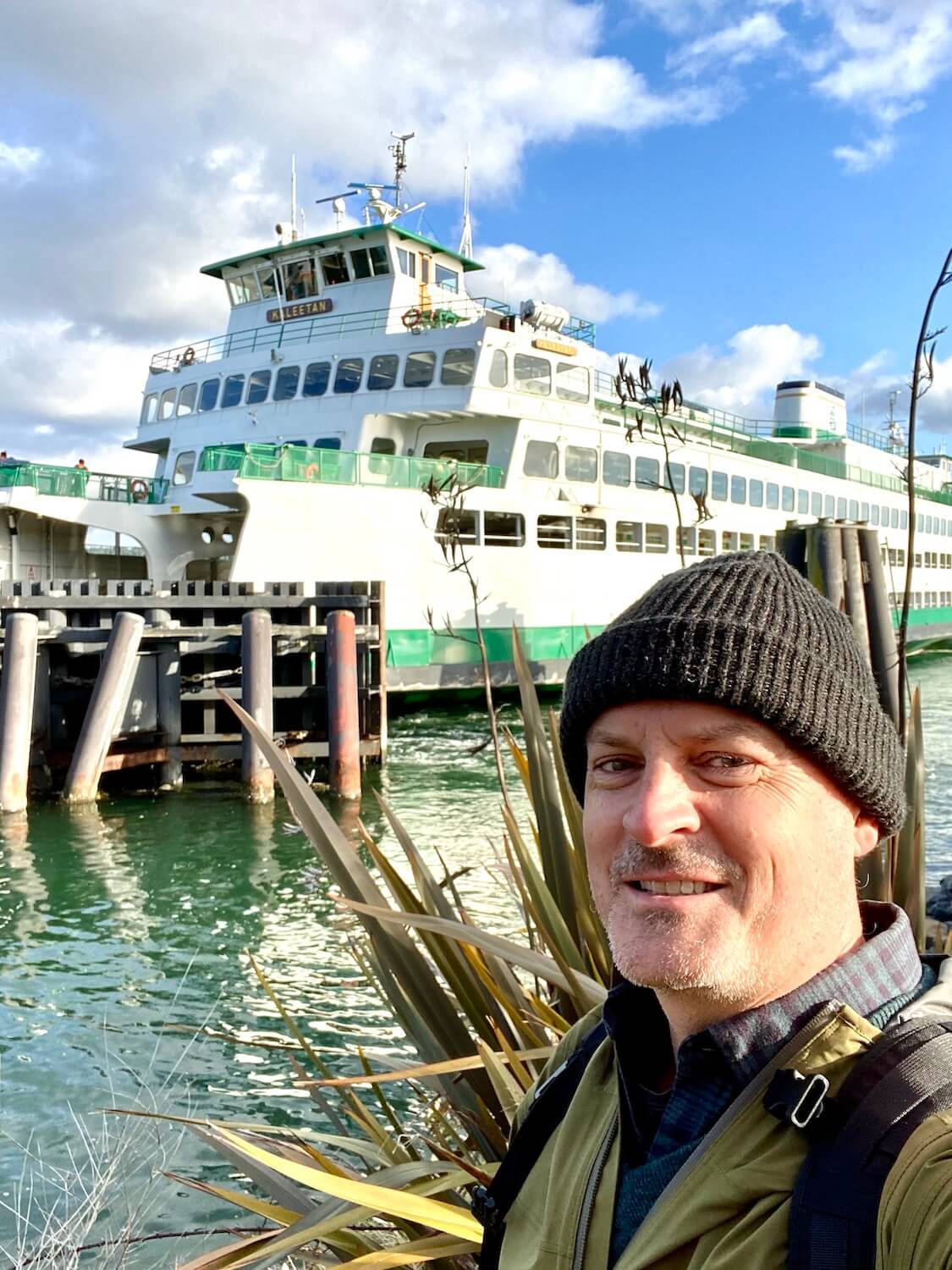 | CATEGORY | METRIC |
| --- | --- |
| Leave security? | Yes |
| Experience | ★★★★★ |
| Transportation Cost | $15.05 (Link) $69+ (Uber+Ferry) |
| Time required | 5 hours+ |
For those not familiar with the beauty of the Salish Sea, with an extended amount of time you might consider riding the Washington State Ferry from Downtown Seattle to Bainbridge Island or Bremerton. Both are accessible by getting off at the Pioneer Square station and walking about ten minutes to the Coleman Dock Ferry Terminal.
This option requires a minimum of five hours, but as a walk-on passenger, only totals $15.05 for a round-trip adult fare — the ORCA card used for the light rail can also provide passage onto the ferries from Downtown Seattle.
Watch the skyline of Seattle fade away as seagulls fly along the large marine vessel and fresh salty air graces your face. Both options have plenty of services within walking distance of the ferry terminals — but Bainbridge is better suited for tourists and takes less travel time on the ferry.
A longer overnight layover at Seatac Airport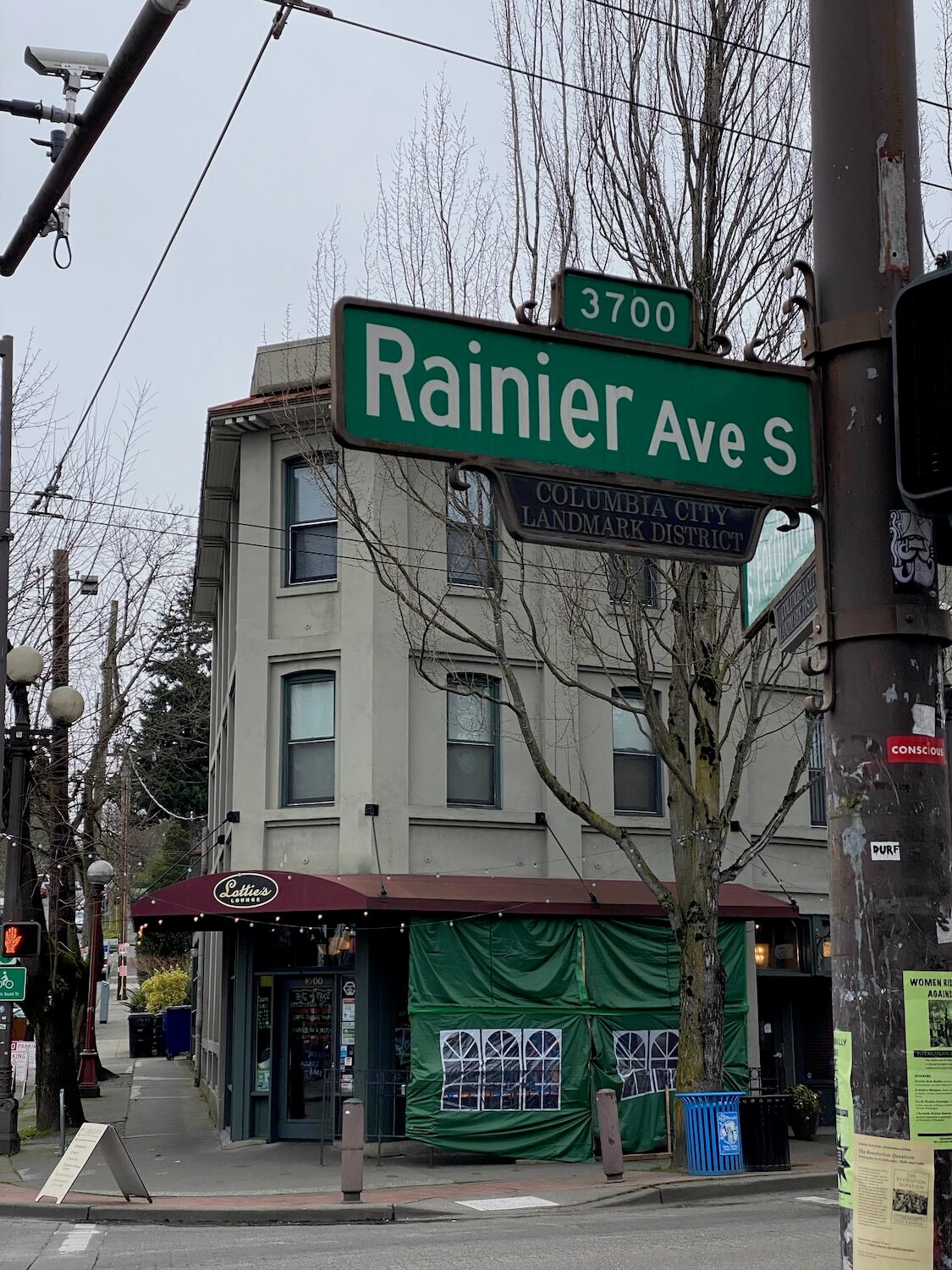 If requiring an overnight I wrote an article on the nuances amongst the neighborhoods in Seattle that might help select an area to stay, including Airbnb options. Since the light rail is so convenient to/from the airport more interesting options exist to stay in Downtown Seattle, Capitol Hill or diverse Columbia City.