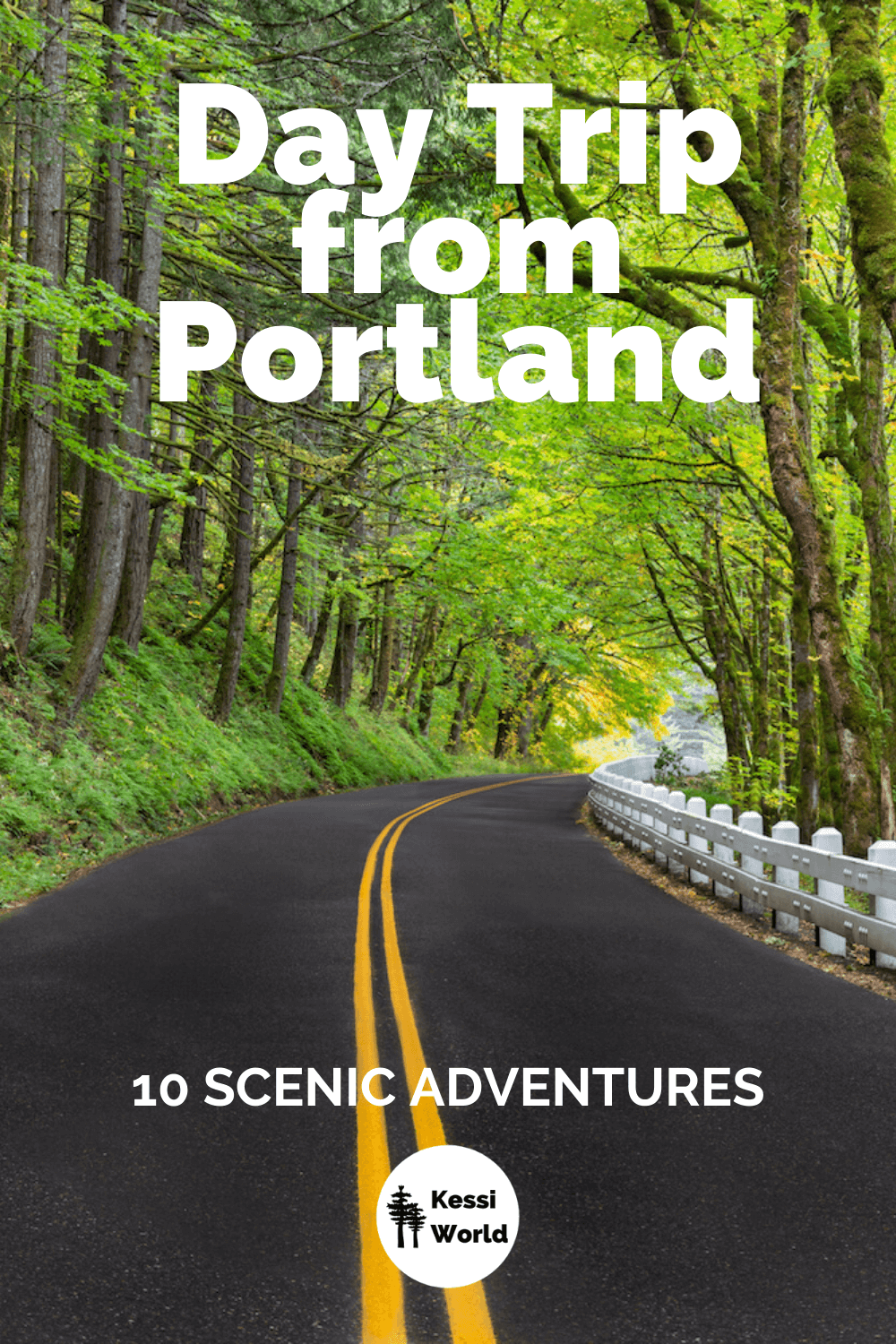 Nothing beats the freeing feeling of setting out early in the morning for a day-trip adventure from Portland. No matter which direction, the rising mist flows to uncover the beauty of nature. It doesn't take too long for the green-to-concrete ratio to improve and soon enough open spaces of farmland, water, mountains and the ubiquitous douglas fir forests emerge as if to beckon a day away from the city.
Portland, Oregon is in the middle of a wonderful space of natural beauty — the breathtaking Columbia River Gorge for one. No matter which way you head out of the city, there's bound to be a fantastic destination waiting. Or, perhaps the destination is in the journey? Either way, the need for a change of scenery is a real thing. To help inspire the perfect road trip, I've curated 10 trips from Portland that consume about three hours of drive time and can be customized to involve minimal to no touchpoint with others — depending on your comfort level around social distancing. Favorite restaurants and coffee shops are mentioned, and check directly with the proprietors to determine up-to-date conditions.
Purposely, several of my favorite places like Cannon Beach and Multnomah Falls are not listed because they tend to be very congested in the summer and weekends and I prefer to offer options that bring to life the feeling of wide open roads.
Several of these trips have click through links to more photos, maps and details. I'm continuing to add information so check back regularly for ongoing updates.
The day trips are listed on the map below, with Portland in the center noted by the red marker. Destinations are ordered according to overall drive time to/from Portland and of course, the total duration of time depends on curiosity, getting an early start, hiking stamina and overall day-trip endurance. Seize the day!
Table of Contents — Day trip from Portland
Vernonia to Sauvie Island — Columbia County timber country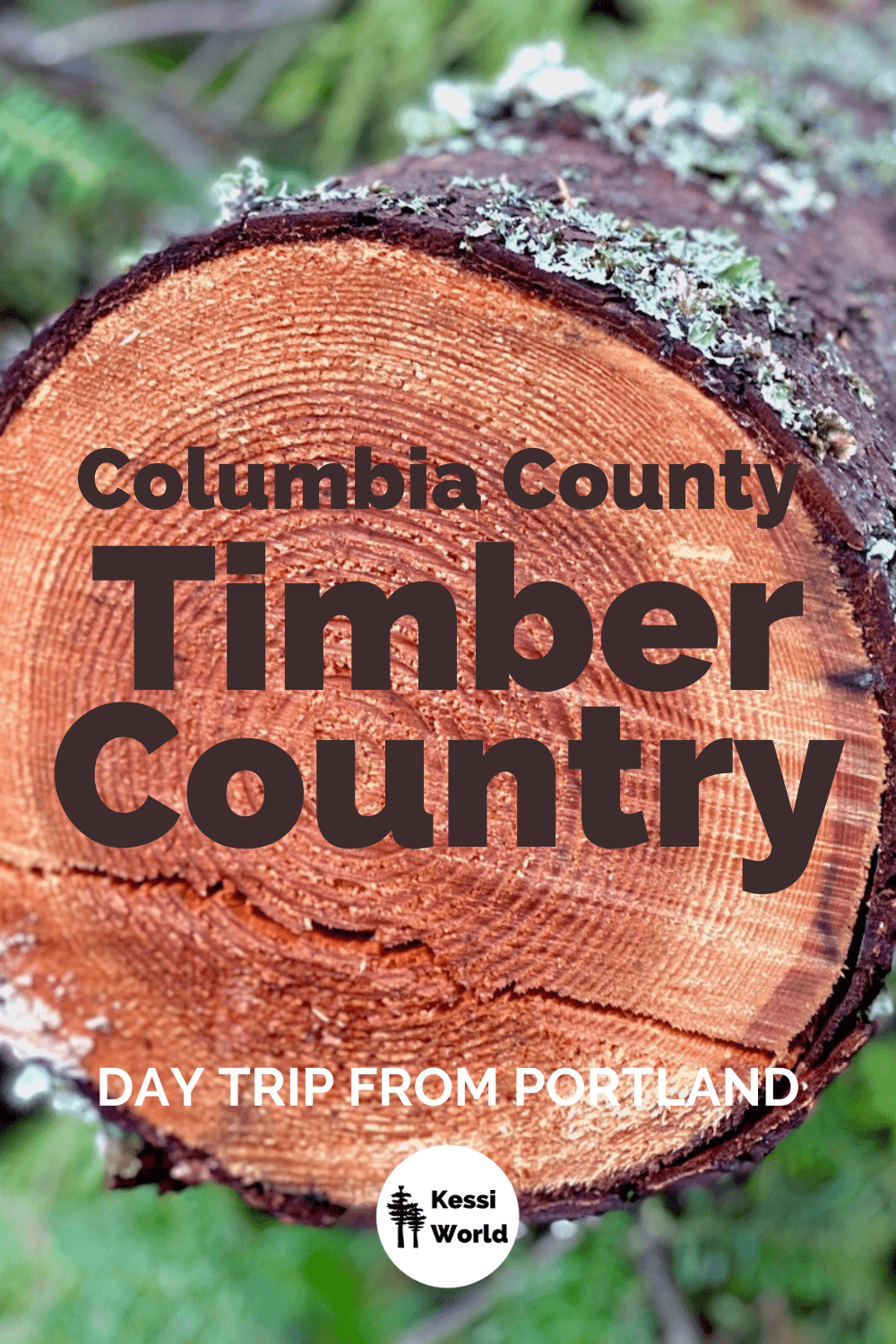 A perfect "Sunday drive" loop, mostly through Columbia County, is near and dear to my heart, since I grew up in Scappoose, Oregon. The rural area just Northwest of the Portland metro area can sometimes be forgotten amongst the more prominent Astoria, Cannon Beach and Sauvie Island. Yet, there is something powerful and peaceful at the same time with the vast terrain of timber along the back roads between Highway 26 (heading west toward the Oregon Coast) and the Columbia River Highway 30 (heading to Astoria).
Start the trip heading northwest on Highway 26 toward Cannon Beach and turn right on Highway 47 near Buxton toward Vernonia. This tiny pioneer town is simple but friendly, and Blue House Cafe is yummy and cute while Black Iron Coffee House can refresh a need for java jolt. Follow the river to intersect with the Scappoose-Vernonia Highway. Any time of year, this winding road offers the mystical wonders of fir tree forests, juxtaposed with clear cut logging which is still an economic driver for the area. Crown-Zellerbach is a forestry company that used to run a rail and then, later, logging truck line along their own swath of land that runs mostly parallel with the highway. Today, a large part of this stretch is converted into parks and trails for any duration of hike or bike. There is never a worry about too many people in these parts, but be sure not to trespass on any land!
Scappoose is my hometown and offers a few options for quick stops for great sweets. Try Brown Butter Bakery, Bamford Bakeshop, or Cathedral Coffee, in the center of town. Continue on and make a detour at the Sauvie Island bridge junction to find a bastion of nature — mostly farms and a wildlife reserve amongst an intricate series of lakes and waterways. The island is essentially within the city limits of Portland, but with only one simple grocery store, the feel is very rural. Country peace and quiet.
No matter the time of year, make this stop to commune with nature. Procure some fresh produce at one of the stands and head to Howell Territorial Park, or with more time venture to the farther side of the island to one of the many beaches. But be aware, the hippie culture that made Portland famous is alive and well with a few clothing optional beaches. For nursery lovers visit Cistus Nursery, which offers viewing some interesting and rare varieties of plants, both indoors in a greenhouse and around the external yard area.
Total drive time from/to Portland 2:00 hours. Total distance from/to Portland 97 miles. Potential Add: Saddle Mountain (when open).
Silver Falls State Park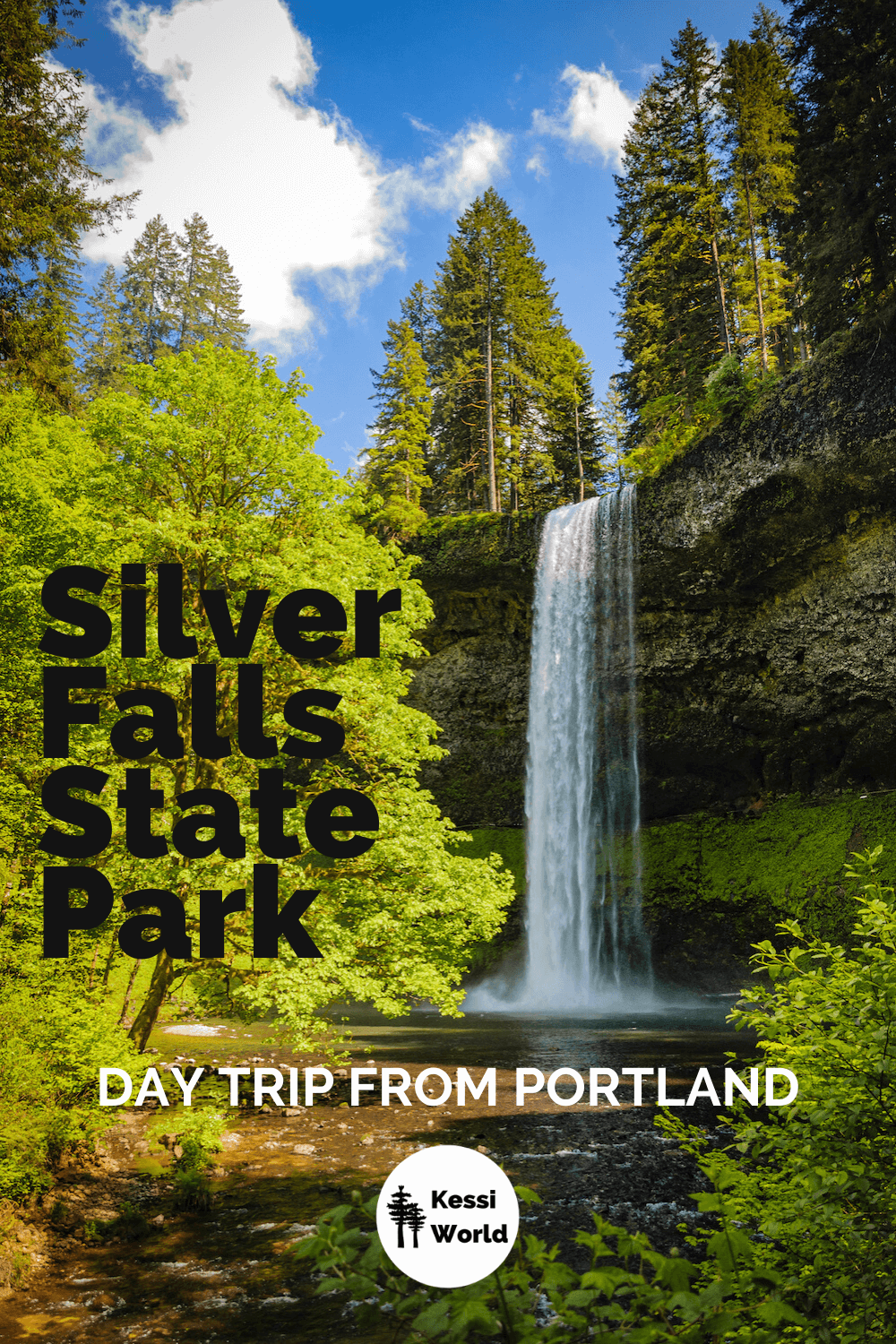 The collection of dramatic waterfalls mixed with dense douglas fir forests makes this Oregon State Park world class. The Trail of 10 Falls is an easy "greatest hits" route that includes the famously photographed South Falls. The gentle forest walk dodges light beams working their way through the thick canopy high above and it soon becomes clear a massive waterfall is nearing by the mist that begins to blow — even on a sunny day, be sure to bring some protection from the water-filled air. A breath of mist mixed with hints of rich topsoil and scents of douglas fir induce a soul-nourishing trance.
Any long-standing Oregonian should know this park well, as it's hosted numerous weddings and family reunions since opening up in 1933. I have many memories of throwing frisbee in the main day-use park area and exploring the hiking trails in the summer with college friends. Most of the areas of the park are now open but check for recent updates. Go early to beat the crowds and be sure to wear layers.
Head directly to the falls as the first order of business and then slowly return home by way of cute Silverton or picturesque Mt. Angel for a post-waterfall meal. Gather is a great stop for lunch near the main intersection of the town and the food cart next to the Silver Falls Brewery Ale House serves up outstanding wood fired pizzas. Finally, perhaps a stop at the Oregon Gardens is in store — take a stroll through the park-like botanical setting. Oregon Highway 214 makes for a beautiful drive to/from the park, gliding just shy of Silverton, Oregon, but the more expedient and less inspiring route utilizes busy Interstate 5 (I5).
Click here for more information and a detailed map.
Total drive time from/to Portland 2:12 hours. Total distance from/to Portland 106 miles.
Champoeg State Heritage Area — Oregon Wine Country
Nothing says Oh, Pioneer! like Champoeg State Park, which was the site where Oregon's first provisional government was formed in 1843. The area combines nature, recreation and history in a quintessential Oregon manner — rustic and free. A significant part of the park hugs the winding Willamette River and most of the day-use features, such as a frisbee golf course, are open to the public. Similar to other areas, the State Parks reserve the right to turn around visitors when areas get too crowded, so I suggest this trip in the morning and non-weekends just to be safe.
From this point, continue the drive to Dundee, Oregon — famous for wine tasting rooms lining the one-street town. If feeling peckish, hit up the Red Hills Market for great wood fire pizza and other picnic accompaniments. While Dundee provides a number of wine tasting rooms, I suggest continuing on to Carlton, Oregon (via Highway 47), which is a rural town set amongst rolling farmland. Carlton is great for social distancing because they host so many different tasting rooms and parking is easy. 7 Hearts has a great wine and good variety, Bull Run Spirits serves fantastic whiskey and rye and Horseradish is a restaurant that comes highly recommended by locals.
Continue north on Highway 47 through beautiful farmland and small Oregon towns. Barns, farming machinery, livestock and road-side markets make this drive a treat, and be sure to look for the quilt barn just outside Yahmill, Oregon. Diley, just on the approach to Forest Grove is the hometown of Montinore, which serves up fantastic wine. The Grand Lodge in Forest Grove is a great example of the McMenamin system of restaurants, bars, music venues and hotels and makes for a good stop for food or to rest tired heads if desiring a overnight getaway. From here, whisk back home via Highway 26 all wine'd and dine'd.
Total drive time from/to Portland 2:17 hours. Total distance from/to Portland 102 miles.
Columbia River Gorge — Hood River, Oregon
Multnomah Falls is the most visited attraction in Oregon for good reason. The statuesque falls offer breathtaking views from the top of the winding stacks of ascending switchbacks. Since the iconic destination is currently closed due to the pandemic, you'll have to grab a quick glance from Interstate 84 on your way to another gem of the Columbia River Gorge — Hood River, Oregon.
Hood River combines river-side history with abundant fruit orchards producing yummy varieties of cherries, peaches, apples and pears. The blossoms are beautiful in the spring and harvest season is great with road-side stands overflowing with local produce. This is also a gateway to the more remote side of Mount Hood as well as a play land for outdoor enthusiasts — offering world-class windsurfing, boating, biking, and hiking. Just the drive to and from this iconic Columbia River Gorge city is worth the time for the sweeping beauty in all directions.
One of my favorite trails, just outside of the main hustle and bustle of downtown is the Mosier Twin Tunnels trail, which winds through the Mark Hatfield Preserve and makes use of a restored and particularly beautiful stretch of the Historic Columbia River Gorge Highway. The road is closed to vehicles and trails along about 4 miles (each way) of flowing path, complete with vintage white guardrails and wild flowers that seem to flow in all directions — meadows leading to views of the Columbia River and fir and maple forests clinging to rocky peaks. The trail includes a series of tunnels and protective covers — there is still graffiti on the walls of the tunnels from a famous avalanche in 1922 that trapped a party of travelers for 10 days.
Some good food options before/after or both include Kickstand Coffee & Kitchen, Three Rivers Grill, Bette's, Pine Street Bakery, Solstice Pizza, Pfriem or Celilo.
Total drive time from/to Portland 2:31 hours. Total distance from/to Portland 137 miles. Potential add: Combine with The Dalles trip listed below.
Amazing lava and lakes — visit the south side of Mount St. Helens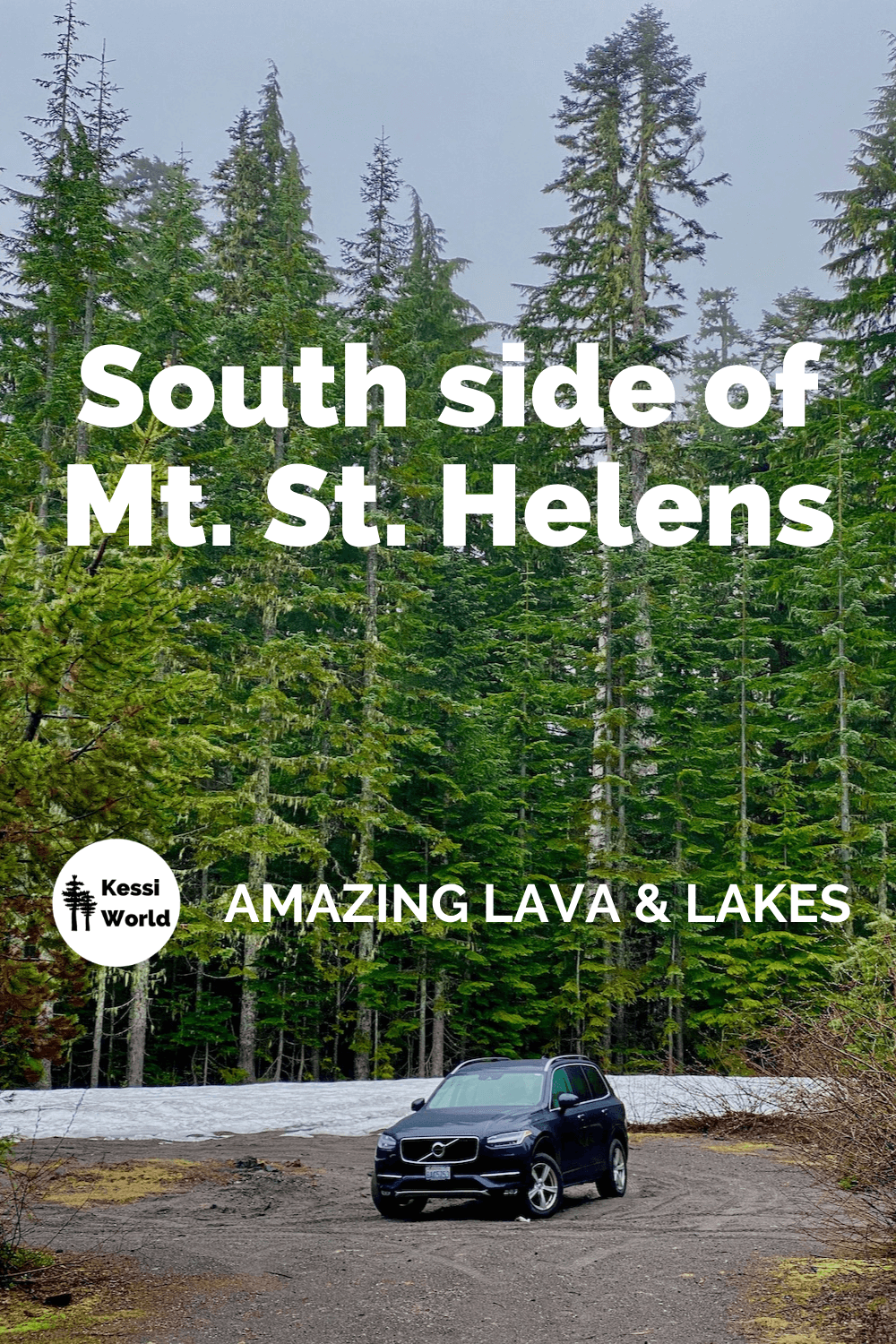 I love exploring Mount St. Helens so much I have two different day trips outlined in this article. While the blast zone area north of the crater is truly impressive, the still intact southern slope of the once proud 10,000 foot mountain offers a different perspective of volcanic life after the lava cools down. The two trips can be combined for a very long day trip, or perhaps overnight in Kalama to break up the journey. This is also an easy addition to any Portland to Seattle road-trip.
Explore lake-side parks and hike over lava seemingly melted down by rich forest moss, ferns and budding fir trees that crack open the age old volcanic rock with pressing roots. Climb through a 2000 year old petrified fir tree entombed by molten lava and then burned through to leave a reverse map of the layers of bark. Drive along forest service roads that seem to reach the edge of civilization and peer into the layers of forest to catch a glimpse of Sasquatch.
Cougar, WA is the tiny hamlet that serves as the 'hub' for activity and I offer a more comprehensive outline of a great day-trip through the lakes and reservoirs along the Lewis River, in this article that includes more information and a detailed map.
Total drive time from/to Portland 2:49 hours. Total distance from/to Portland 135 miles. Potential add: Johnston Ridge Observatory side of the Volcanic Monument and/or overnight in Kalama.
Historic Columbia River Gorge Highway to The Dalles
The Columbia River Gorge really is spectacular in many ways. From fascinating geology to recreational candy, the mighty Columbia River and environs don't disappoint. Flowing waterfalls transition to windy Hood River and further east a drier world exists, complete with year-round sun and beating summer heat. This stretch of land is very historic, as part of the early Oregon Trail and then a focal point for transportation between Western Oregon and the rest of the country.
Several bridges and dams break up the flow of the river and offer interesting points of interest along the way and the historic Columba River Highway meanders along side the bigger, busier Interstate 84 — working the way towards Idaho and Salt Lake City. I love taking a step back in time by heading to The Dalles first to get off the busy interstate and either check out some food/beverage options or else reverse direction, heading west again but this time on the historic Highway 30.
This section of the Historic Columbia River Highway is still open for vehicle traffic and includes some spectacular hairpin turns framed in by the vintage daisy white guardrails. Picture the early road-trip enthusiasts of the 1920's slowly making their way to the drier climate east of the mountains in model T's.
Find the way to the Rowena Crest, offering a 360 view of all things Gorge. This land is part of the Tom McCall Preserve, named for a celebrated public official in Oregon during the 1970's and 80's who ushered in a new era of preserving beauty by downplaying highways and suburb expansion in turn for more parks and conservation of valuable farmland.
From the parking lot, there are two reasonable hikes to stretch legs. The Rowena Plateau Trail is about 2.5 miles round-trip and magically whisks amongst wild flowers, oak trees and blowing grasses en route to rocky bluffs overlooking the Columbia River from high above. The Tom McCall Point trail is steeper and a bit longer — 3 miles roundtrip. Either way, or both ways, inspiration blows in with the perennial winds racing from the west.
Check out Cascade Locks or any of the variety of state parks along the drive back to Portland, or perhaps stay in Hood River for an overnight getaway. The Columbia Gorge Hotel or Hood River Hotel, both in Hood River, are great historic options.
Total drive time from/to Portland 3:19 hours. Total distance from/to Portland 183 miles. Potential Add: Hood River itinerary listed above and/or overnight in Hood River.
Mount Hood — Timberline Lodge and Trillium Lake
Mount Hood is symbolic for Oregon's beauty and abundant recreation areas only a quick jump from the city. No matter the time of year, nature welcomes visitors with hiking, winter sports, boating, camping and everything in between. This easy day-trip serves up a number of options to get up close and personal from the safety of an automobile or limited socially distanced interaction.
Timberline Lodge was built in the 1930's under the New Deal program to put Americans back to work. Entering the main entrance of the hall the history of Oregon begins to seep through, complete with Pendleton blankets and a commanding stone fireplace that gives way to a giant system of picture windows perfectly focused on the rising peak of the mountain, which, at 11,250 feet, is the highest in Oregon. The hotel is open for lodging and to-go food, but makes a memorable stop regardless of the duration of time spent here. The steep roadway also provides a few places to pull off the road for shots of the other snow-capped peaks in the Cascade Mountains.
Trillium Lake waits patiently for you at the base of the Government Camp area. In winter-time snow hiking or skiing is required to reach the pristine lake with unobstructed views of Mt. Hood. The summer season makes it easier, as roads are clear that make their way through the forest to the recreation areas lake side. Take a picnic and enjoy the simple beauty of a mountain respite.
Total drive time from/to Portland 3:29 hours. Total distance from/to Portland 132 miles.
I love Mt. St. Helens and feel it an essential right of passage for any local or visitor to the Pacific Northwest. I've written an entire article about this day trip of impressive and unique sites. This itinerary is also very "choose your own adventure" and really depends on the amount of hiking and threshold for visitor center exploring. My Mt. St. Helens itinerary also lends well to expanding into a two or three day experience, staying at character filled McMenamins Kalama and exploring the south side of the mountain, around Cougar. Or, of course, continue to Seattle for more time in the Emerald City.
Total drive time from/to Portland 4:00 hours. Total distance from/to Portland 220 miles. Potential add: Drive one direction along Highway 30 (Scappoose and beyond), using the Lewis and Clark Bridge in Longview to cross the Columbia River.
Lower Columbia River Loop / Astoria
Astoria once had aspirations to rise to be the New York City of the West Coast. There was land, abundance of natural resources and fish for days. Industry roared through these parts until the railroad was built — ending the line in rival Portland. Today, the maritime/logging town at the end of the Columbia River maintains strong ties to the bounty of the water, but also is seeing a renaissance, complete with fine eateries, craft cocktails and antique shops. Of course, it's an easy driver up Highway 30 to get to the coastal hub, but a more interesting and way less traveled route includes one of the most charming little ferries around as well as obscure river towns with rich Indian histories.
Once trucking on Highway 30, past Scappoose, Saint Helens, Rainier and Clatskanie, look for the turnoff to Westport Ferry. The tiny ferry takes cash only and connects Westport to Puget Island, which is on the Washignton side of the Columbia River. From there, wind through the sleeping farming community to Kathlamet and then join Highway 4 west bound toward Long Beach. Next is scenic Julia Butler Hanson Refuge for the White Tailed Deer which winds through wetlands and waterways.
I find the tiny river side hamlet of Skamokowa charming, and there are places to rent and/or launch kayaks to explore the variety of waterways in the area. Vista park is near the location of one of the oldest human remains found anywhere in the world and therefore a world heritage site. The park is a sandy place to enjoy a picnic and river views. On down the road, options exist to explore Gray's River covered wooden bridge as well as the scenic country road towards Pillar Rock (be mindful of private property.)
Not far down the road turn towards the Astoria bridge and try to hold your breath as you pass over the miles long expanse gliding over the water. One final push up the massive metal structure indicates Oregon land is in sight. Astoria makes for a great weekend/overnight getaway or the trip can return back to Portland. One of my favorite places to eat is Buoy 7 because of the view and variety of beer and spirits. Fort George is also a great place and for breakfast/coffee check out Astoria Coffee Shop and Bistro. The Commodore Hotel is a fun place to stay in the middle of the downtown core, with the bathroom down the hall approach to lodging.
Total drive time from/to Portland 4:43 hours. Total distance from/to Portland 224 miles. Potential Add: Long Beach Peninsula or overnight on the Coast.
Tillamook and Netarts, Oregon
Tillamook enjoys a certain amount of regional notoriety used on the delicious cheese and ice cream products produced and sold all over the world. For example, Alaska Airlines offers fruit and cheese platters on flights that feature a few chunks of the flagship sharp cheddar cheese snuggling up to Beechers and Brie. 
But some people don't realize Tillamook is much more than a well branded Oregon company. While this rural community does, in fact, have hundreds of cows lining pastures of rich green grass there is much more to see and do in this place named by the Indias to mean "land of many waters." Where Cannon Beach is easy to access from Portland and statuesque Haystack Rock rises above a breathtaking swath of sand and surf, Tillamook is more understated, moody and open to a different feeling world of raw nature.
A day trip to Tillamook can help quench the thirst for a getaway that allows a different view on life while still sticking close to home. Click here for more information and a detailed map.
Total drive time from/to Portland 4:39 hours. Total distance from/to Portland 180 miles.
No matter which trip you select, the day will be filled with abundant scenic views, plenty of water and magical stops lending themselves well to any degree of social distancing. Go forth and day-trip!
Follow me on Pinterest and pin the tile below to your board.