Quinault Loop Trail
The best option to enjoy nature's magic in an Olympic Peninsula rainforest.
Are you looking to get away to a magical place, where old growth douglas fir tower above canyons flowing with alpine water? Is time limited on an epic journey around the Olympic Peninsula? Do you want access to pristine nature just steps away from a cozy lodge? If the answer is yes to any (or all) of these questions, head for the (Lake) Quinault Loop Trail in the Olympic National Forest.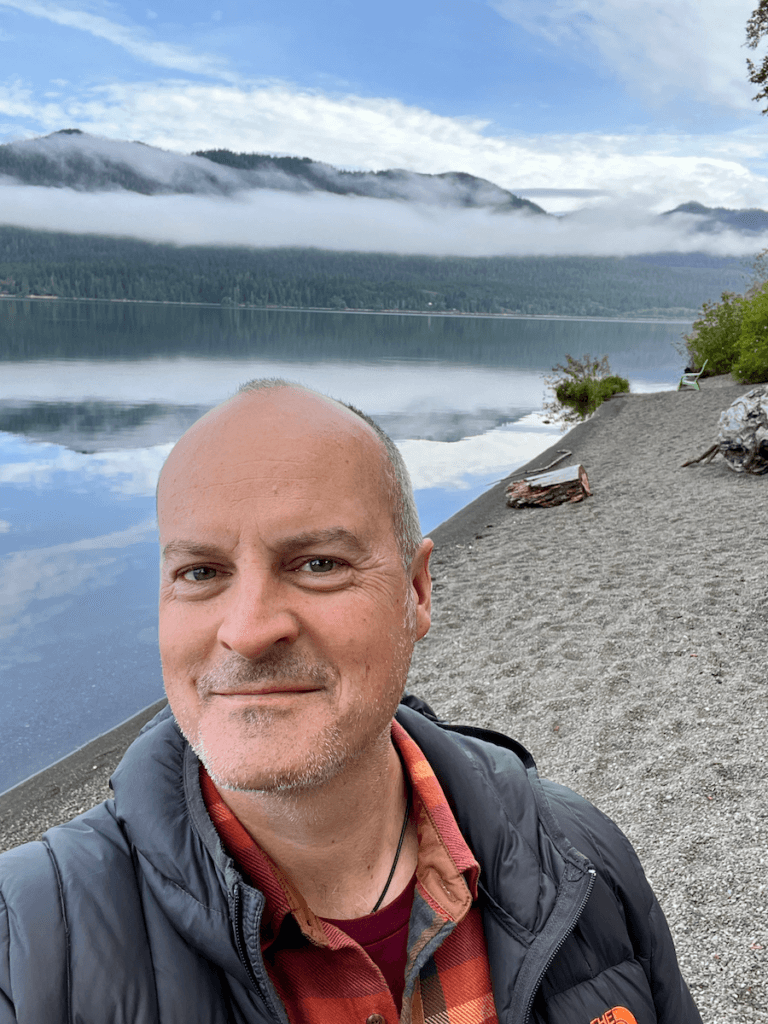 Lake Quinault Hiking — Table of Contents
Olympic Peninsula Road Trip – when you can't see it all
Planning an epic journey around the Olympic Peninsula can require tradeoffs when time is not abundant.  The magic of the rainforest and coastal drama are best experienced slowly, over time.  I understand that a bucket list trip to the Pacific Northwest – or a long weekend from Seattle or Portland – might only allow for a few days to tour this massive land of natural goodness.   
Luckily, besides my explorations, I've guided several Olympic Peninsula road trips for out-of-town guests.  Frustratingly, my visitors never have enough time to go slow and "see it all."  To avoid a frenzy that will detract from the enjoyment of the main attraction – transformational nature – I can offer you quick wisdom that makes the most of your time in the Olympic National Park.
Access my article about balancing what is possible with what is rewarding, How to plan an epic Olympic Peninsula road trip.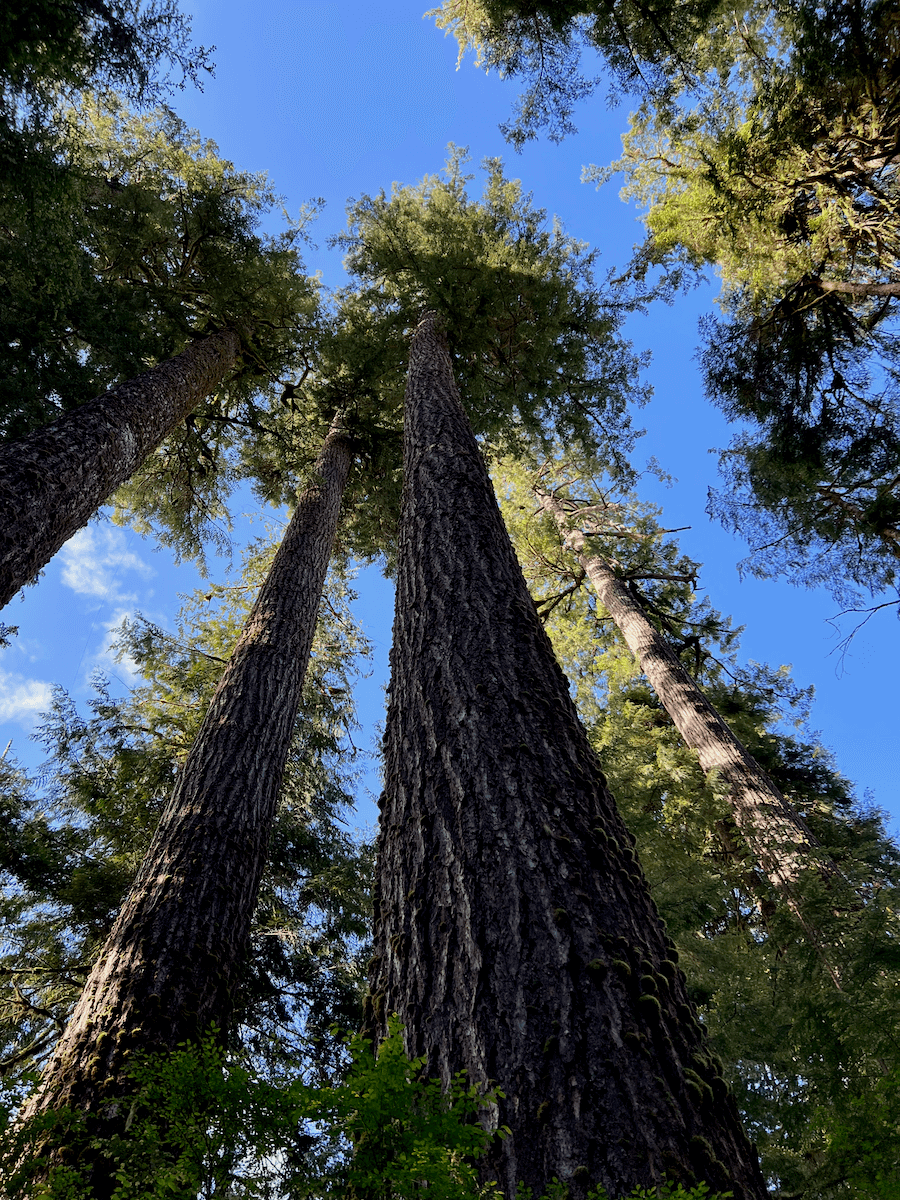 Why the Quinault Loop Trail?
The first piece of wisdom is to plan the Quinault Loop Trail into the journey. Not only is the trail a stone's throw from Highway 101 – the main arterial Olympic Peninsula route – but it is the best example I've found that integrates the magic of a large cast of characters with old growth in a temperate rainforest. Here are all the things you get on this 3+ mile trail:
Convenient parking
Some accessible areas (moderate)
Pets allowed on leash
Lake views
Forest critters
Interpretive trail
Creeks
Waterfalls
Old growth fir trees
Mossy goodness
Boardwalk over a bog
Dramatic landscape
Steps away from a historic lodge
The best way to experience the Quinault Loop Trail
This trail lends itself well to many iterations of length and sequence, but I recommend moving in a counter-clockwise direction for a 3.5-mile or 4.1-mile version – beginning around Lake Quinault Lodge. I like this for a variety of reasons.
It's more flexible to make distance decisions toward the end of the hike (whether it's a 3.5 or 4.1-mile trek).
Start and stop near food/beverage and indoor restroom options.
A mile-ish walk along the lake is a good warm-up.
Parking is free at the Ranger Station/Lodge.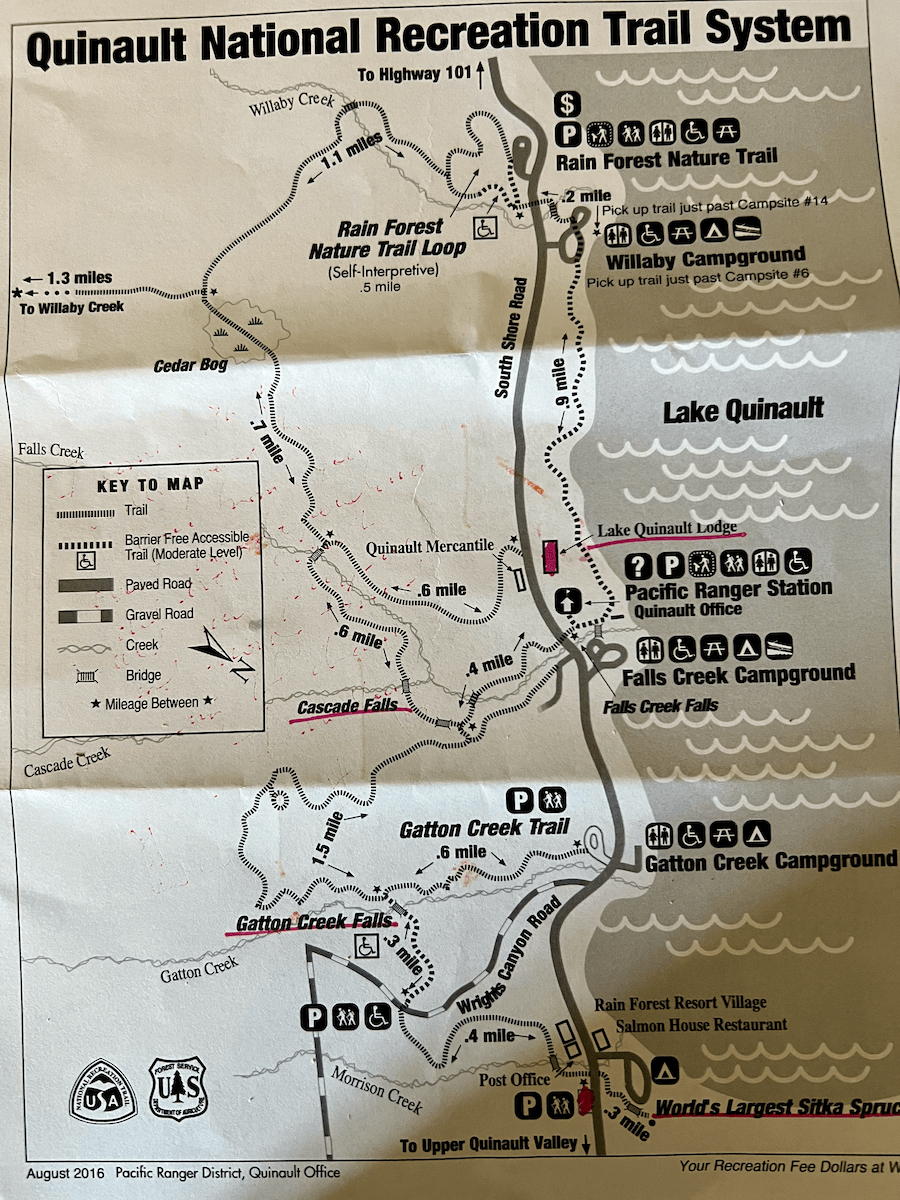 Starting on the Quinault Loop Trail
I suggest trying to stay overnight at the iconic Lake Quinault Lodge. Whether or not you're a guest at the hotel, you can enjoy a meal in the Roosevelt Dining Room (they serve breakfast, lunch, and dinner) before or after this delightful forest excursion. Being a guest allows you to use their parking areas as the trailhead.
When not utilizing the lodge, park in the area around the Pacific Ranger Station – Quinault Office. While you get situated, check out the bubbling Falls Creek Falls, which is on the edge of the parking area.
From the Pacific Ranger Station or Lake Quinault Lodge, find the trail that follows the lake heading southwest (or turn left once you hit the lake). Be mindful that the trail runs in front of private residences and their docks.
Rain Forest Nature Loop Trail
After about a mile, you'll come upon Willaby Campground, which requires a little walk along a paved roadway. Look for the sign and trailhead information near the restrooms for Rain Forest Nature Loop Trail. The well-worn path dips under the highway and follows a frolicking creek. You can do the Interpretive Loop or stay left to keep moving uphill.
The canyon offers a remarkable opportunity to witness ferns and moss laying their foundation to smaller underbrush that seems to tuck in the giant stems of age-old fir trees. Follow the vast trunks into the canopy and imagine the wisdom around you. Signs will guide you to Quinault Loop Trail (stay left).
Willaby Creek Bridge and Cedar Bog
You'll find fewer people on this portion of the trail leading up and down the ridge of the hill. Eventually, the energy shifts from douglas fir to cedar, and a bog appears with a boardwalk. Take in the skunk cabbage and mushroom varieties underneath impressive cedar of all ages.
This section of trail can be very muddy, so wear proper footwear. Also, during mosquito season (June – September), be mindful that they tend to be strongest in the late afternoon to dusk – the boggy areas in particular.
Falls Creek Junction
At Falls Creek Junction, there are two options. The direct .6-mile route back to the Lodge is straight ahead. The path winds through some hobbit-Esque groves of cedar and fir and releases you across the street from the Lake Quinault Lodge.
The other option is to turn right over the footbridge, crossing Falls Creek to continue the loop. This adds another half mile to the journey but includes three additional bridges with babbling creeks below. This option returns you to the Pacific Ranger Station.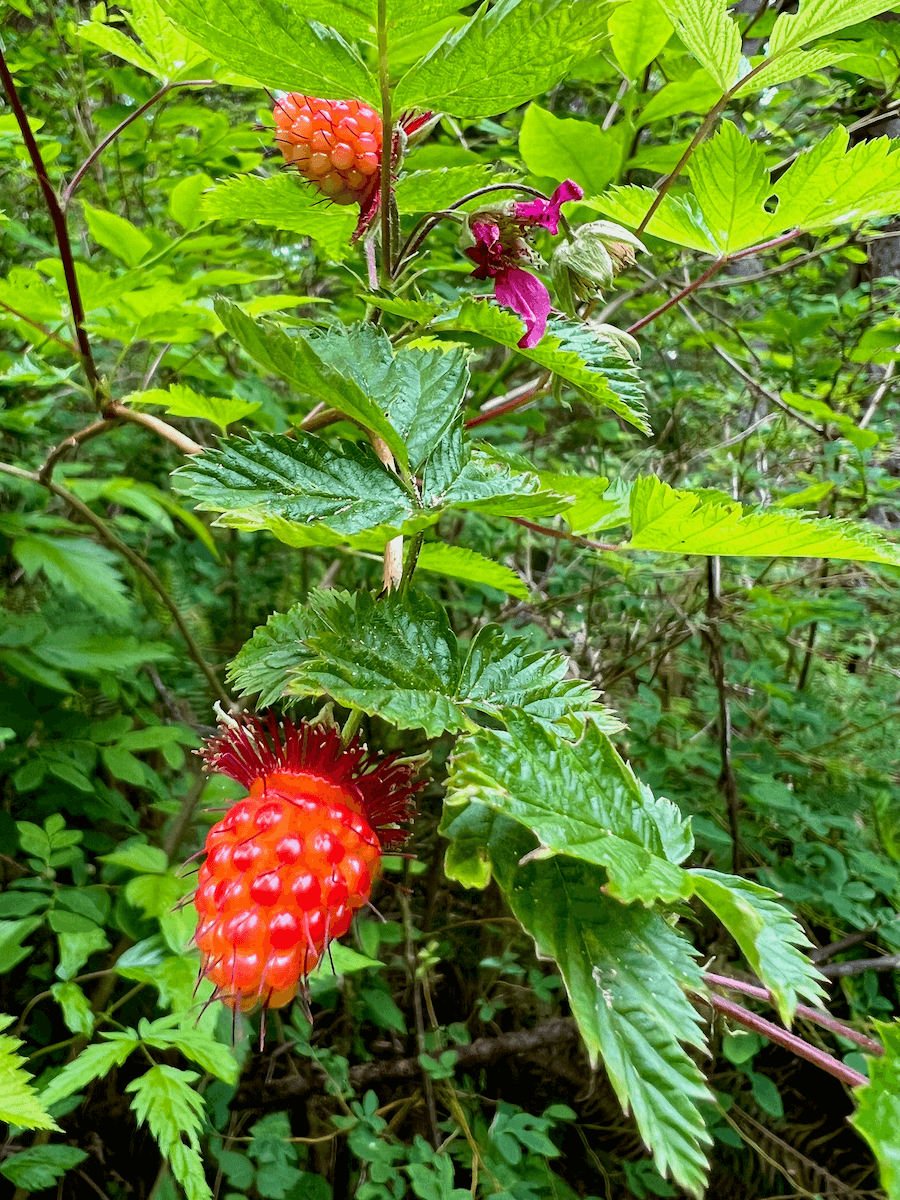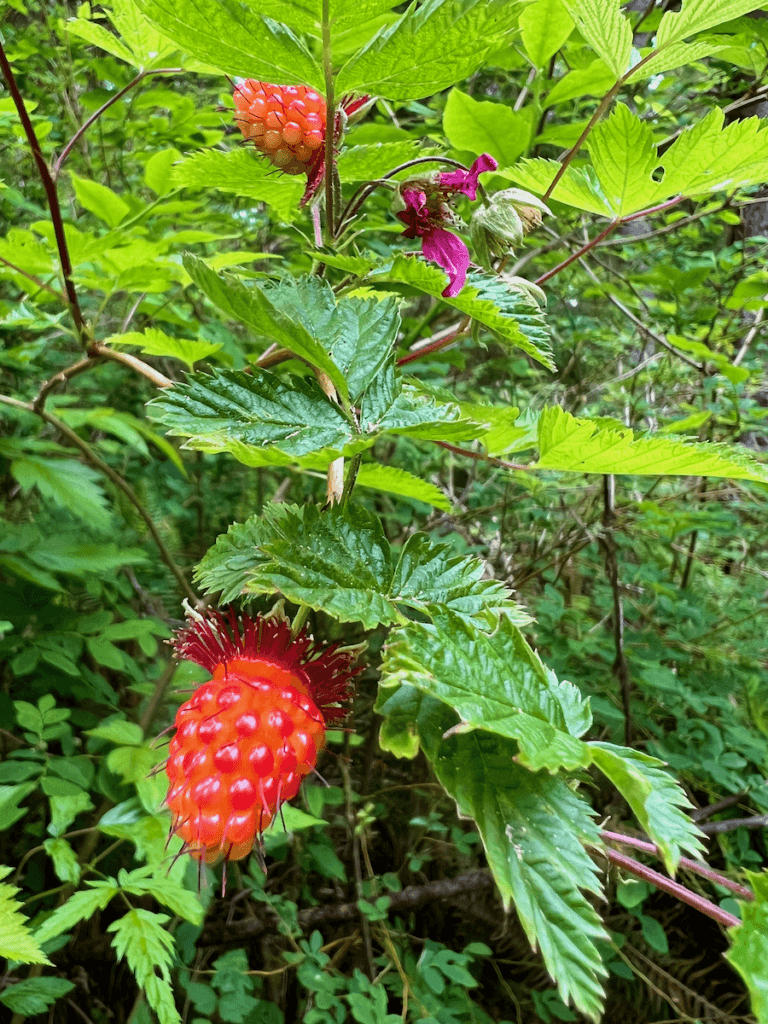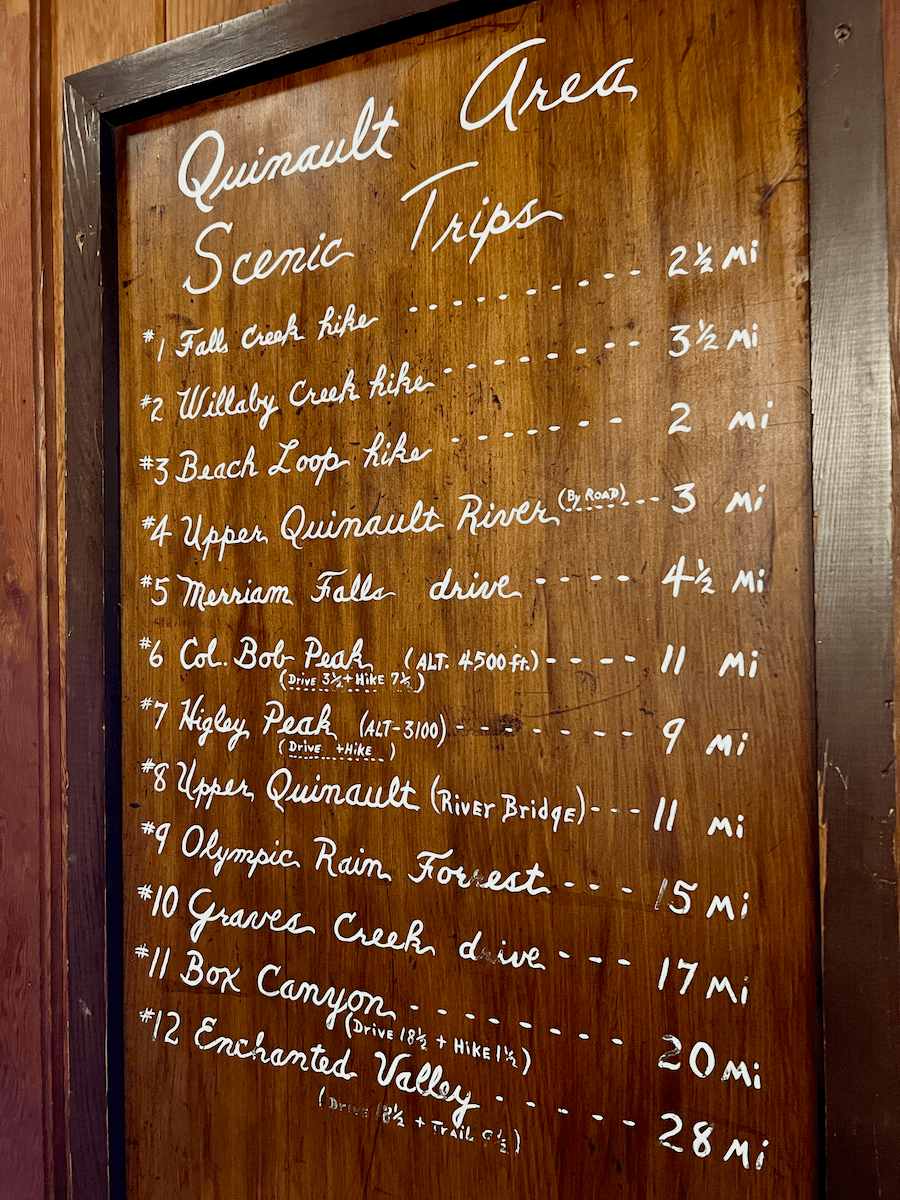 Feeling a bit more energy?
The entire 8-mile-version will take you to the World's Largest Sitka Spruce, which is fascinating. However, I don't love returning to the Lodge or Ranger Station by walking a mile on the side of the main road. The road isn't super busy, but be careful.
Another option is to take the path as far as the fallen log circular excursion (it's the curly cue on the map). I enjoy this experience of walking between a cutout from a 1000-year-old fallen douglas fir. Touch the wood rings and think about what was happening in history.
After winding through this loop experience, return the way you came back to the Ranger Station. This adds 1.5 miles to the hike, or 5.5 miles total.
Lake Quinault — where nature happens slowly
It isn't about the distance as much as soaking up all the goodness Mother Earth provides in a relatively concise area. I've been with friends who traversed this course in over an hour, which is way too fast. It takes 2-3 hours on my own because I wander to see everything and/or stop. I encourage you to use the time you save in driving to submerge into the more profound realm of this magical rainforest.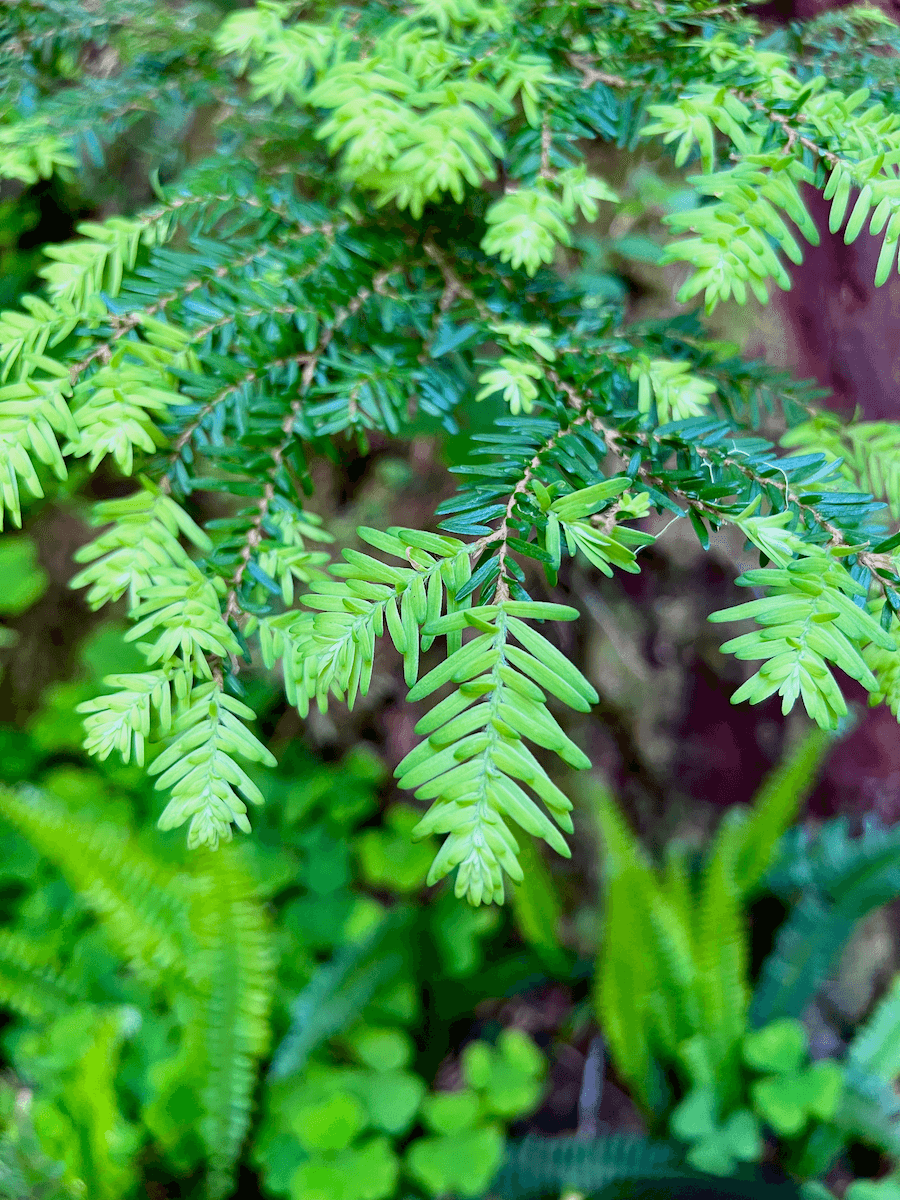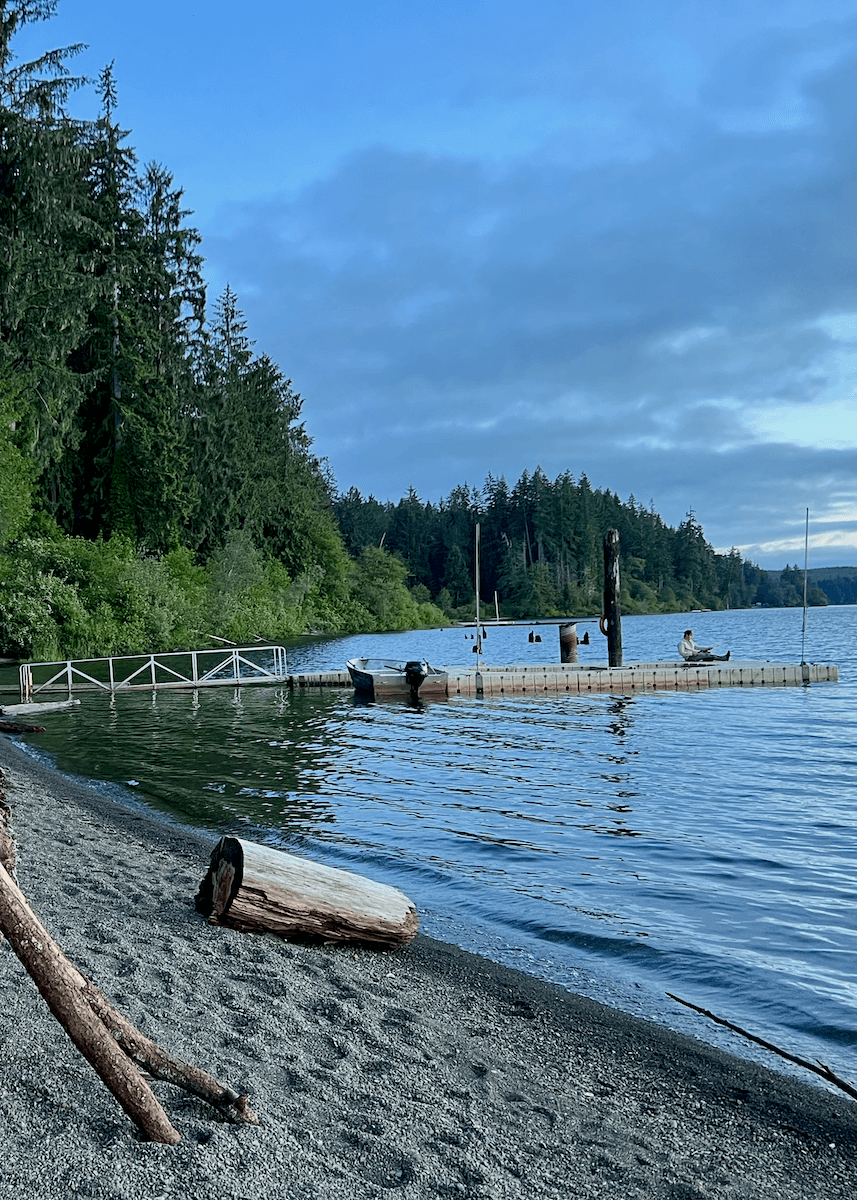 Where is Lake Quinault?
Quinault Loop Trail is adjacent to Lake Quinault, at the confluence of the Quinault Indian Reservation, Olympic National Forest, Colonel Bob Wilderness, and Olympic National Park.
The location is approximately 3 hours driving time from Seattle and a little more than that from the Portland area (under standard conditions). It is well-positioned to integrate into a long weekend or a stop along the famous Olympic Peninsula Loop.
The Southwest corner of the Olympic National Park has fewer visitors and a more prominent feeling of space compared to more popular areas like Hurricane Ridge and Hoh Rainforest.
Driving times from Quinault Loop Trail:
Kalaloch Lodge and Tree of Life: 40 minutes
Ruby Beach (or Beach 4): 45 minutes
Aberdeen, Washington (nearest full services): 1 hour
Forks, Washington: 1:20
Hoh Valley: 1:30 (entrance congestion varies)
Port Angeles, Washington: 2:30
Astoria, Oregon (Highway 101 road trip): 2:30 hours
Seattle: 2:40 (traffic varies greatly)
Portland, Oregon: 3:15 hours (traffic varies greatly)
Lake Quinault hiking — where to park?
There are five primary areas to park near the Quinault Loop Trail. From west to east:
Rain Forest Nature Trail ($5 per vehicle per day)
Guests staying at Lake Quinault Lodge may park their vehicles on the premises, and there appears to be available parking across the street from the lodge in a gravel lot.
Pacific Ranger Station – Quinault Office (near Lake Quinault Lodge).
Gatton Creek Trailhead
Post Office – across the street from the entrance to the World's Largest Sitka Spruce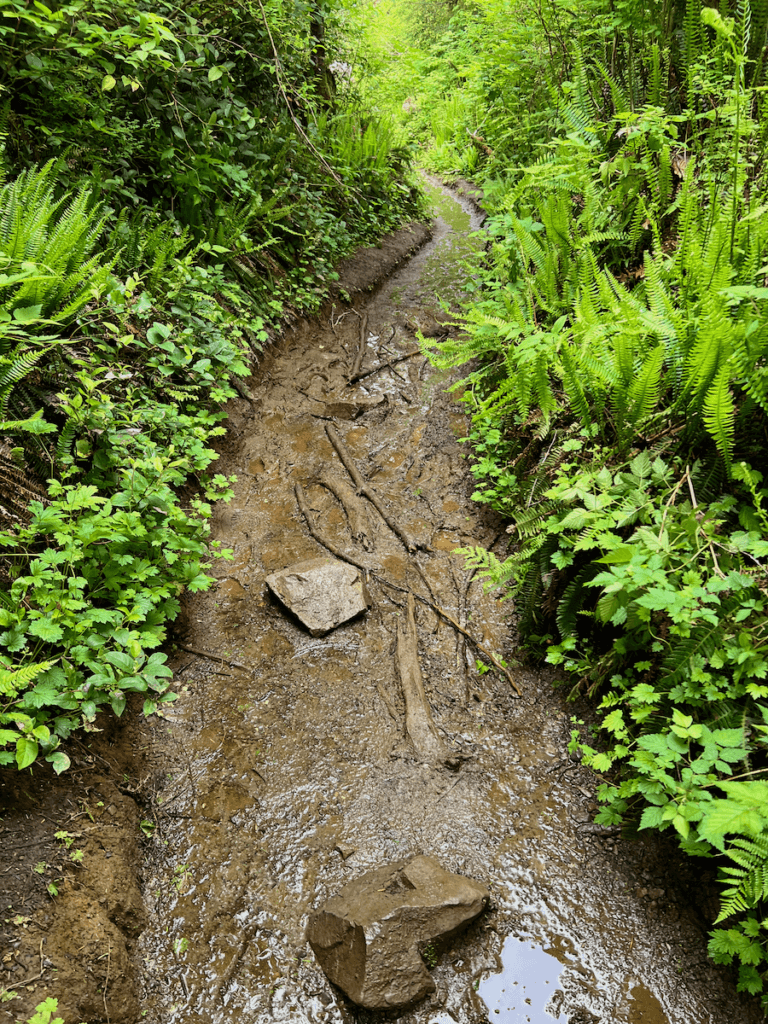 What to bring & wear for Quinault Loop Trail
Like the rest of the Olympic Peninsula, the weather varies by season and time of day. These are items for any hike in the Olympic National Forest or Park.
Layered clothing. The temperature changes along the way.
Waterproof footwear. It can be muddy in places and generally wet year round.
A waterproof coat or outer shell. This is a rainforest, after all. Even if the weather appears mild, have some kind of shell readily available.
Walking poles. Optional but helpful.
Camera, water, sunscreen, bug spray.
Save this article for later.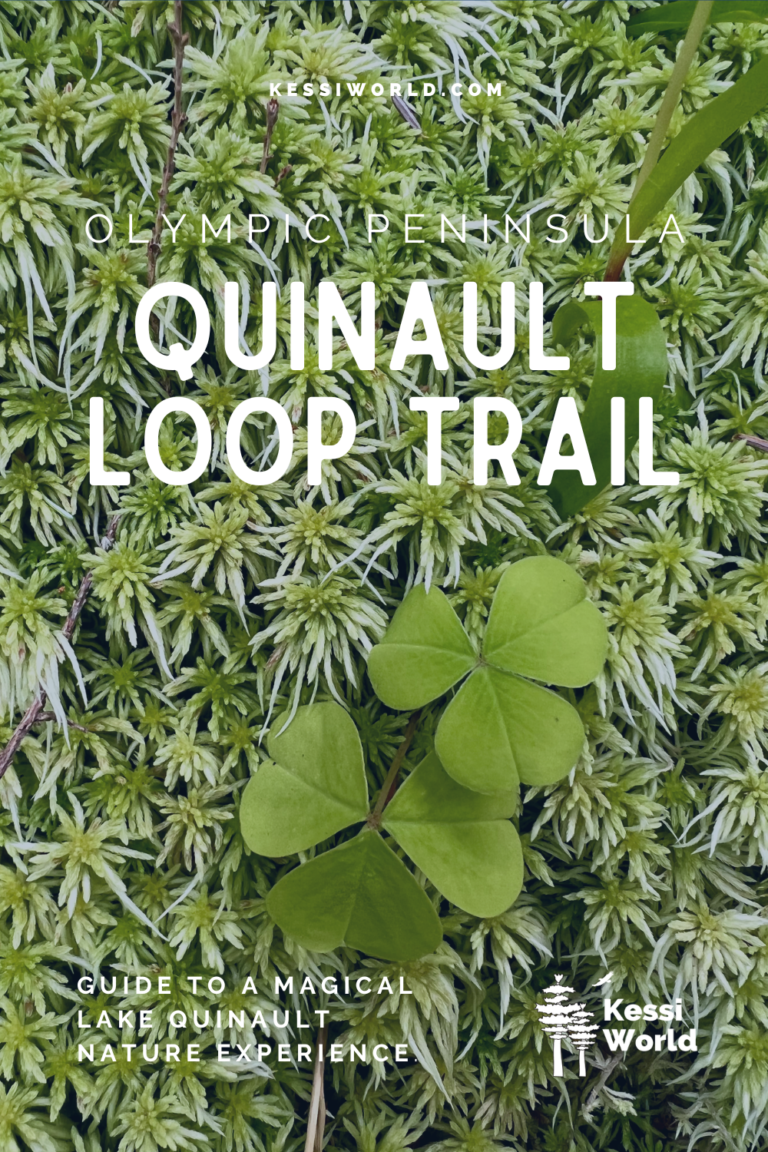 Add a pin to your Pinterest Site.