My own private Maui
Reflections on the impact of tourism, on Maui and otherwise, around the world. I have suggestions for what each of us can do about it.
I just returned from Maui's lush beauty after a week of visiting family in Kihei. The feeling of fulfillment is deep within me. Paired with cherished re-connection in person is my joy from a stimulating conversation with the potent spirits of nature in Hawaii.
I've had the privilege to visit the Hawaiian Islands many times, but I worked hard to see Maui with fresh eyes. I was more open with my mystical intuitions and interest in spiritual places on the island. My cousin Monica suggested an article titled "Seven sacred Maui spots."
These were sacred sites but not secret. The 'Iao Valley provided tropical beauty with a powerful spirit and teemed with frenetic human activity.
Our fantastic drive up to Haleakalā for sunset was the highlight of my trip but also packed with tourists eager to take a selfie with the sun just before dipping into the Pacific Ocean.
A labyrinth at the sacred site Makaluapuna Point helped me live the mantra "slow down… and then go slower." The rock formations on this point showcase "dragon's teeth," created during one of Maui's final lava flows — hot magma colliding with the Pacific Ocean to create fangs.
Nature always provides a mirror, and the fangs of tourism challenged me during the visit.
Hawaii's allure drives an insatiable demand for paradise – with increasing vigor today. Monica mentioned that there are ~75,000 visitors daily on Maui, seemingly entitled to rush through bucket lists – in and around the ~165,000 locals.
The tidal wave of tourism challenged me because even though I experienced a more local view of Maui, I flew in on an airplane too.
As I get in deeper touch with Mother Earth, I can't ignore her cry for help. Beyond the obvious challenge of climate change and plastics in the ocean, there is a more significant need. Humans are quickly losing their ancestral connections to interdependence with nature.
The vapid promise of a secluded beach in paradise is marketed to us without any clarification about how we get to the private beach. Hint: it isn't by asking a local. The secluded beach is a way of thinking, feeling, and loving nature – a spirit with the outdoors.
This theme bubbled around frequently during the week because there isn't a one size fits all answer. Tourism in Hawaii is not going away anytime soon. And many people visit Maui with beautiful intentions and respect for the local culture.
I asked my friends in nature for guidance. They want and need more than ever for humans to reconnect with the organic world – on vacation or at home. This unequivocal message is a distress cry for the paradises of the world, in particular, because the frenetic transient visitor wavelengths are so noisy.
Humans pick up on this energy and carry the burden too. Have you ever heard someone say, "I need a vacation when I return from my vacation!"?
Nature's message is simple – start with the self. Then, work to create and deepen an authentic connection to nature – even on vacation.
A collective grounding effort will create momentum for things to pivot for the better. Results unimaginable in today's dominant culture are possible if humanity can begin to repair our relationship with the planet.
When I say a connection with nature, I'm not talking about snorkeling or ziplining through a jungle. While not inherently wrong, such activities usually use outdoors for a thrill – not allowing time to go slow enough to enjoy grounding.
And with an authentic focus on helping nature – by offering your intention, respect, attention, and love – comes the potential for impactful changes. Daily offerings to the organic world enriched my life with new lessons each day of my visit.
The clarity and fulfillment I experience with nature inspire my life calling to help others find their way toward grounding, healing, and transformation. I've created a path of six fundamentals developed over my lifetime – guiding myself and others through nature. Practice these steps anywhere on the planet.
Click on the beautiful plumeria photo below to find the article with all this information.
Whether you're in Maui or Madrona, please join me on a pilgrimage toward a deeper relationship with Mother Earth that can help make a difference in the world – starting now.
I wish you all the best – Matthew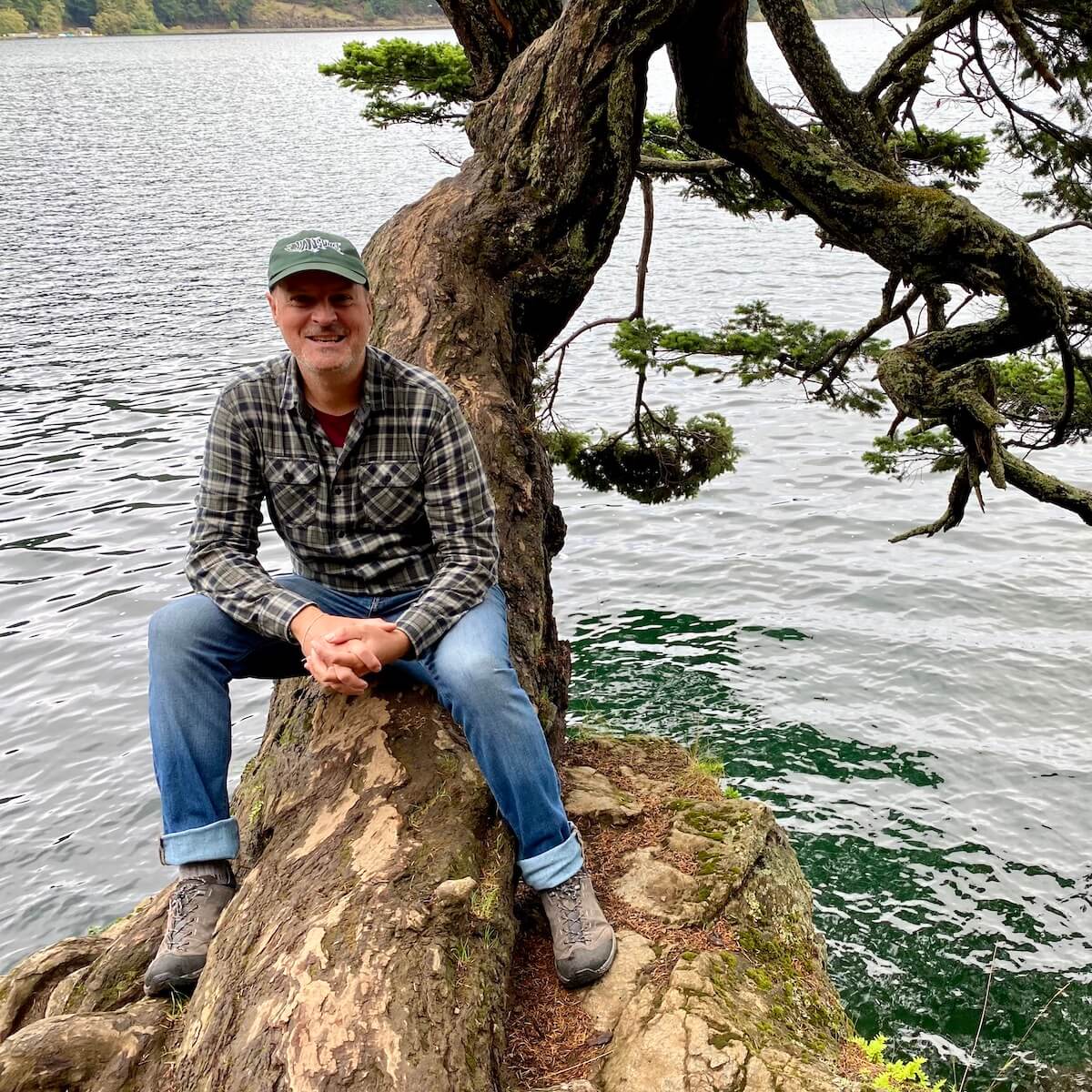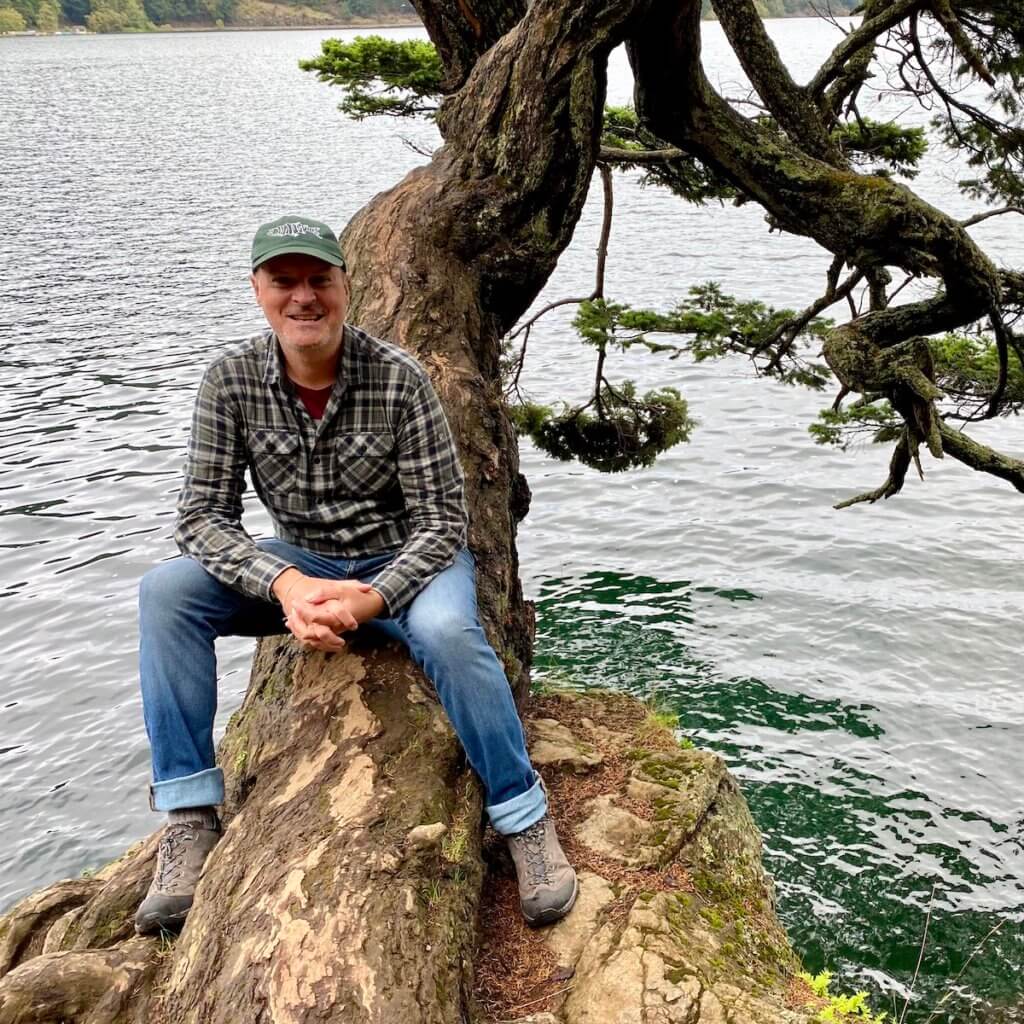 Do you want to take your relationship with nature to the next level?
Let me show you how paying attention to nature opens the door to see yourself — and the world — differently. Transformation is closer than you think.
I offer Mystic Nature Experiences, 90-minute in-person guided journeys in select parks and gardens in Seattle, Tacoma, and Portland.