Nature Immersion Retreat — Let the power of nature ignite your potential.
Olympic Peninsula Washington State | 3-days All-Inclusive | Guided Mystic Experience | Intimate 1-4 people group | Private Beach
Introduction: Discover Healing and Transformation Through Nature
Are you stuck in the hamster wheel of daily life, yearning for change but unsure where to start? Are life circumstances overwhelming you, leaving you feeling lost and anxious? Is there a background static of uncertainty holding you back? Welcome to a transformative nature immersion retreat and coaching experience that will guide you toward healing, purpose, and fulfillment.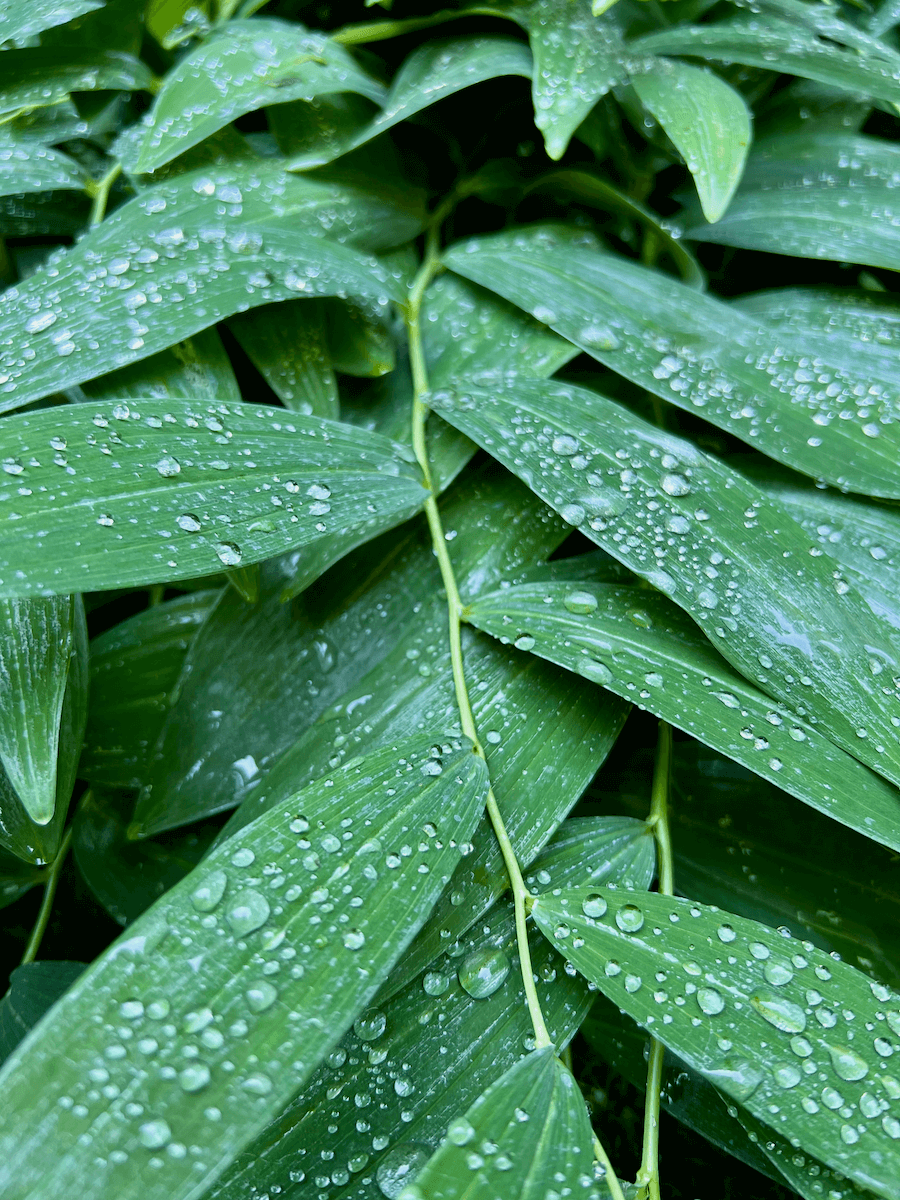 The Offering: A Journey to Inner Clarity and Well-being
This all-inclusive nature retreat is designed for those seeking a profound shift in their lives:
---
Escape the Cycle
If you're trapped in the chaos of everyday life and desire change but are unsure how to make it happen, this retreat is for you.
Navigate Change
If you're struggling through life changes and are ready to move forward, this nature immersion will empower you to push beyond the obstacles.
Let Go and Heal
If you're burdened by anxiety, stress, or trauma, this retreat on the Olympic Peninsula offers a safe haven to release these feelings and reconnect with yourself.
Find Clarity
If you're uncertain where to begin healing from trauma or seeking direction, a nature-forward experience with Matthew Kessi provides the path to self-discovery and personal growth.
Why Nature?
Modern life bombards us with stimuli, leading to stress and burnout. Nature, on the other hand, is a natural refuge that resonates with our biology. Just the sight of greenery evokes feelings of safety and calm. Yet, daily demands often override this connection. Ignored signals from nature lead to anxiety, stress, and stagnation in personal and professional life.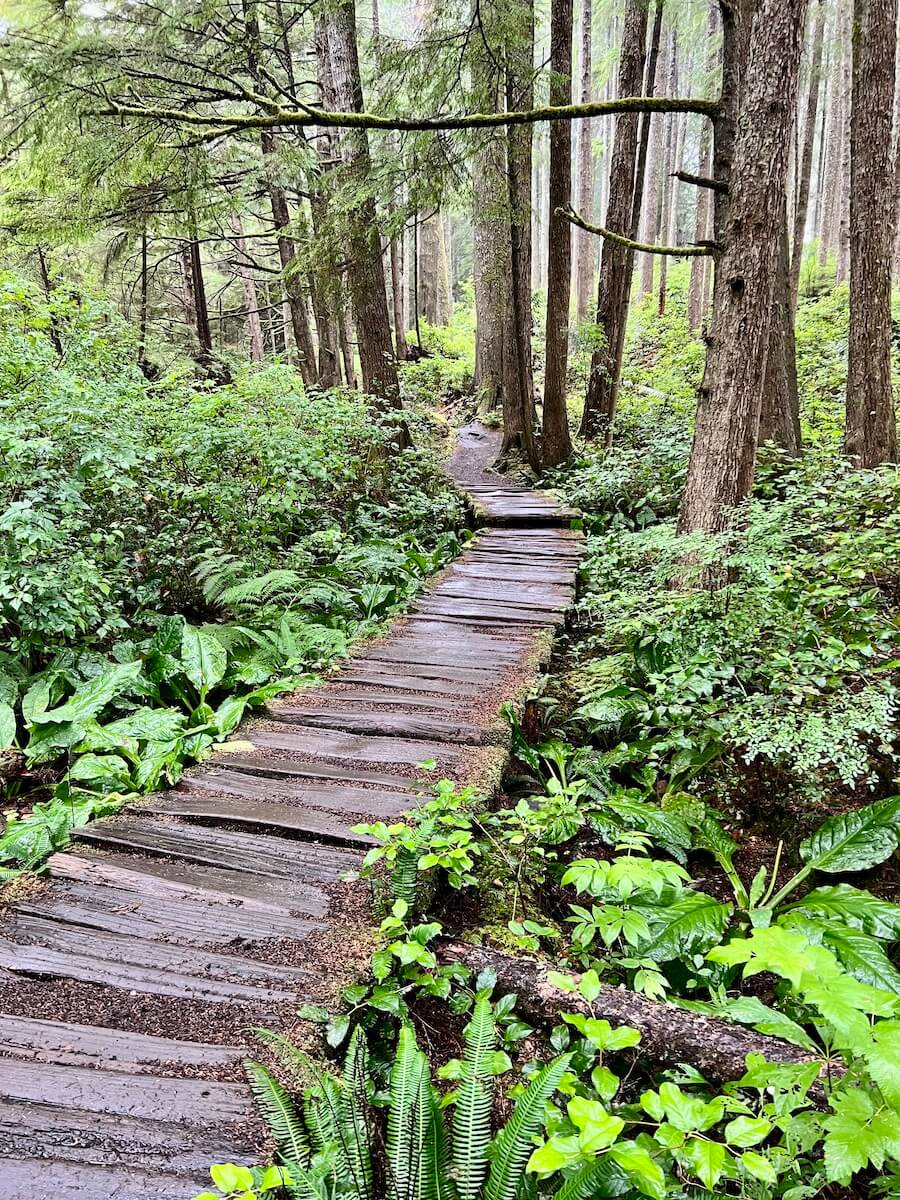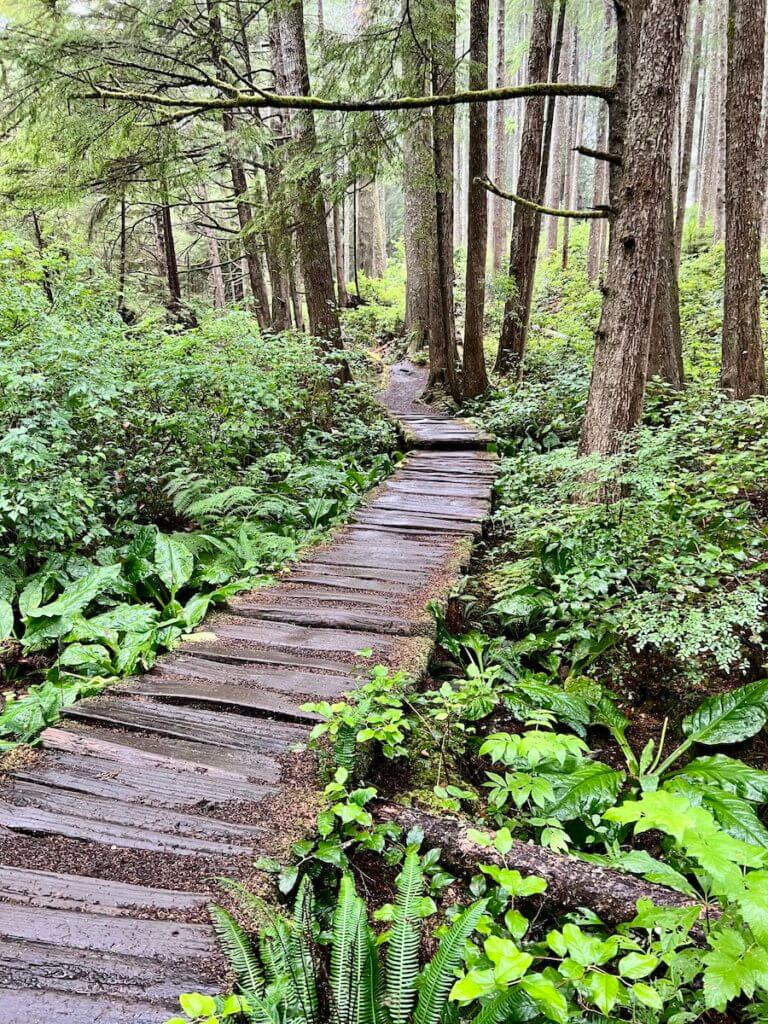 The Call to Action: Is This Journey Right for You?
Ask yourself:
Are you content with the status quo in your life?
Are you willing to pay the emotional, spiritual, physical, and financial cost of inaction?
Is your life heading toward positive change, or will inaction lead to further decline?
Are you facing the aftermath of trauma, trapped emotions, or unresolved issues?
Elevating Your Connection to Nature: The Outcomes
Imagine finding peace amidst chaos, approaching challenges with a clear mind, and leading with purpose and authenticity. A nature immersion retreat on the Olympic Peninsula unlocks these potentials and empowers you to:
Find relief from stress and anxiety through nature connection.
Learn to regulate emotions for improved leadership and relationships.
Uncover new paths and questions to drive personal growth.
Rediscover your inner essence for a life of fulfillment and clarity.
See what they're saying: Real Stories of Transformation
These testimonials capture the profound impact of a nature immersion experience with Matthew Kessi — where healing, clarity, and transformation await.
Elliott's Transformation: A Holistic Approach to Leadership and Well-being
"Matthew Kessi has developed a nature-forward coaching practice aimed at helping professionals maintain a centered and grounding leadership mindset. I recently participated in his 3-day Nature Retreat on the Olympic Peninsula, and the experience was truly profound. Matthew skillfully curated a curriculum that allowed me to embrace the beauty of nature while also guiding me to slow down and establish a deeper awareness of my surroundings.
His approach prioritizes the act of noticing the world around you, actively listening, and engaging in reflective practices, which facilitates the integration of numerous learnings. What surprised me the most was how seamlessly Matthew's concepts became a part of my daily routines and management style. His advice and recommended habits enabled me to cultivate stronger connections with colleagues in the office and lead with a newfound sense of purpose and mindfulness, something I desperately needed after a particularly intense year at work.
If you find yourself struggling to balance the demands of modern life – whether in your work, personal life, or community involvement – I wholeheartedly recommend trying Matthew's guided experience. It's a holistic approach that encourages you to embrace nature, slow down, rediscover your inner self, and uncover the answers you seek. The insights that emerge through reflection in the natural world are not only empowering but incredibly tangible.
I am genuinely grateful for Matthew's guidance and its impact on my life. He has contributed to numerous positive outcomes and significantly increased my capacity to handle change and manage stress. His guidance has the power to awaken your intuition, unlock your potential, and renew your sense of purpose."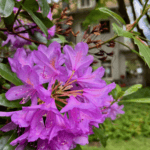 Elliott
Training & Inclusion Leader
Fatima's Journey: Discovering Grounding and Clarity
"When we started working together, I was at a pivotal juncture in my career and personal life. Matthew's guided nature walks provided deep grounding, healing, and clarity when I needed it most. His tailored practices helped me connect with nature and quiet my racing mind. Through these immersion walks, I gained the clarity to make crucial decisions in my career and personal life. Matt is a true gem, filled with peace, introspection, and wisdom. I highly recommend his workshops to anyone seeking to disconnect from daily life and tune in with themselves."
Fatima
E-commerce Leader
Patrick's Testimony: Unveiling the Remarkable Through Nature
"Matthew Kessi is gentle, kind, and compassionate. His virtues extend to what he draws from Nature. If you seek a deeper experience than sightseeing, Matthew is your guide. He'll lead you to places on the land and within yourself that are truly remarkable." – Patrick O'Neill, The Four Directions
Patrick O'Neill
The Four Directions
Catherines's Calm: Learning how to let go and breathe
As I started my nature-forward immersion, I carried the obligations of my work and the responsibilities of being a mother, wife, and daughter; they were heavy. There was skepticism; how would I be able to let it all go and connect with nature? There was a shedding with every step, and soon I understood what Matthew meant by "talking to trees." I am now practicing how to ground myself using nature when feeling overwhelmed. The reconnection between my soul and the Natural World strengthens, allowing me to breathe.
Catherine
Sixth-grade teacher
Brian's Experience: A Transformative Journey Through Nature
"This past June, my partner and I joined Matthew in the coastal forests for the Kessi World – Olympic Peninsula 3-Day Nature Immersion retreat. The experience was unexpectedly powerful, nurturing introspection to address our distinct needs. While my partner focused on career challenges, I worked through residual grief after losing my mother. Despite similar exercises, Matthew's innate ability as a spiritual guide led us to distinct and beneficial outcomes. This immersion retreat and the rejuvenating power of the natural world can benefit anyone at any life stage. Whether confronting career dilemmas or personal struggles, it provides a space for reflection and gratitude. Even those in a positive place can find solace and connection with our abundant planet."
Brian
Health Care
Scott's healing: Feeling into the body
The experience Matthew created on our walk was extraordinary. Matthew helped deepen my level of presence and attunement to nature. He didn't know it then, but his guidance helped me gain insights about some challenges in life. Toward the end of the walk, I noticed I was moving more freely in my body. I highly recommend a nature immersion experience with Matthew.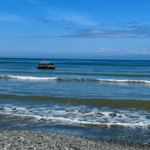 Scott
Shamanic Practicioner
Kelly's well-being: releasing the chaos of daily life
I came to Matthew's nature immersion on the heels of stressful events, and the experience was transformative! Walking through the trees and relaxing with the natural world around me melted away my concerns, and I emerged joyful. Thank you so much!
Kelly
Retired Nonprofit Executive
The Approach: Six Fundamentals for Transformation
Matthew Kessi's approach to nature connection encompasses six fundamental steps:
Reach out to the land.
Set intention.
Stay present.
Slow down and go slower.
Pay attention.
Reflect afterward.
These fundamentals form the foundation of your transformative journey.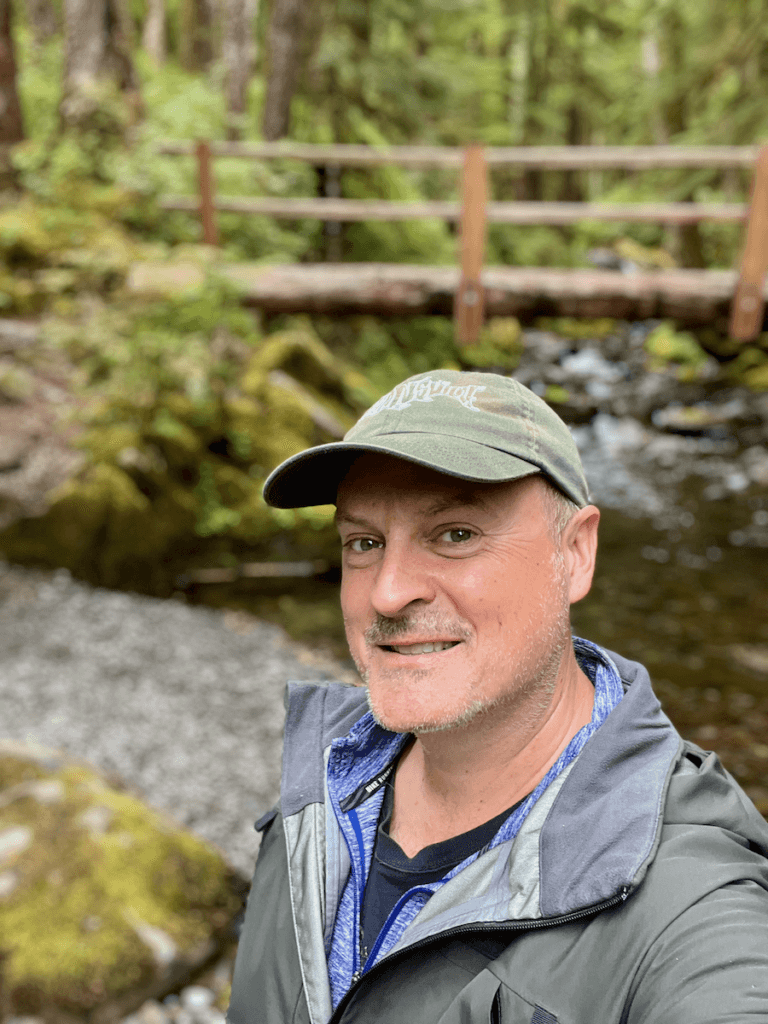 Matthew Kessi: Your Guide to Healing and Transformation
I'm a travel writer, mystic, nature guide, and transformative coach here to empower you to break free from the status quo. Let's journey together towards healing, self-discovery, and growth.
I realized the pain of modern life—the stress, burnout, and anxiety caused by daily routines and technology. I've been there too. Escaping a demanding corporate career after an unexpected job loss became my turning point. I'm here to guide you towards healing through the transformative power of nature, nurturing self-awareness and well-being.
Amidst life's hustle, a call for transformation emerges. I help you break free from fear through immersive nature retreats and coaching, guiding you toward healing and renewed purpose.
Break Free from the Status Quo: Join me on a retreat that will change your life.
Embark on healing, clarity, and transformation with me. My nature retreats offer a sanctuary to reconnect with your inner self, fostering growth and purpose. Don't let fear or complacency dictate your life's trajectory. Break free from limitations and embrace the healing power of nature.
$1500 all-inclusive per person based on double occupancy. Additional $400 for single occupancy. Register by selecting a weekend below.
Sign Up Now: Your journey to healing and transformation awaits. Click the link to secure your spot and unlock the path to a revitalized life.
Want to let nature's power ignite your potential but need more details?
No problem.
I want you to feel comfortable and ready for an extraordinary adventure connecting you with the spirits of the land! I share all the particulars about this unique mystic nature experience on the next page.
Do you have more questions? Please let me know. If you live in the Seattle or Portland areas, schedule a $25 nature immersion guided walk with me to sample the experience. It will last about two hours. Or, we can chat via Facetime or Zoom.