Driving a Tesla is like having limitless potential in a Jetsons world where cars float in a smooth flowing atmosphere that doesn't adhere to the rough edges of worn highways and pothole filled streets. The experience is like gliding on a well-paved forest road with gentle turns and just enough ups and downs to realize the vehicle is moving. Acceleration seems to only require a thought on the mind and even the brake is a harness to create energy.
And yet, despite all this power and freedom, a nagging notion around the energy to keep the dream alive lurks in the shadows. A recent Tesla road trip pushed me to embrace unknown outcomes.
Travel is great for expanding personal boundaries and at times demanding we embrace different options or outcomes — and the learnings are usually insightful. But lately, I feel a little bit out of practice.
Enter Michael, my childhood friend who offered me his Tesla to drive for a few days in order to learn and write about the experience. He normally rents it out on Turo.com, the Airbnb for the car rental world — mostly for Tesla-curious customers who have limited rental options to test electric vehicle technology. Since I wrote a blog post a year ago about wanting to do my part to help the environment, this felt right in my lane to learn more about this amazing technology that can combine exploration with zero carbon impact.
My friend Steven agreed to join me on a tour of Whidbey Island, a rural nature wonderland in the middle of the Puget Sound, and it seemed all we needed were a few hotel reservations and ample time. I viewed this journey with excitement and embraced a long list of items to explore.
But this was not business as usual in my traversing the beautiful Pacific Northwest. The liberating feeling on the ferry between Mukilteo and Clinton was magical as always, but I sensed shackles attaching me to recharging stations as the massive marine vessel forcefully crunched against the giant bumpers on the creosote-soaked Whidbey Island ferry terminal.
The following three days would force me to embrace an internal dialog around letting go of my preconceived ideas of the journey.
While my planning provided plenty of assurance that we'd have enough juice to complete the entire Whidbey Island / Port Townsend loop, the sands quickly started to shift once on the island. It was clear that the math wouldn't work out to make all the stops on my list unless we could adequately add charge to the battery each night (miscommunication with the hotel staff left us without a recharge the first night.)
The two days on the long and narrow island were full of pristine mountain views in every direction and tidal sways along seashores that reminded me of Ireland. Our exploring included a coffee shop adjacent to a tiny airplane landing strip, where we met a private pilot named Dan, and many stops for delicious bites along the way.
Steven and I made for a great team, because when I'd feel pangs of anxiety over the dwindling available mileage he'd direct my attention to the wild bunnies carelessly jumping through the tall grass of a public park. There were many opportunities like these to help snap me back to our amazing reality, and I started to enjoy the powerful feel of my temporary spaceship.
The second afternoon we arrived back to the hotel hungry and with a code-orange warning that we only had 30 miles of battery power left. Since the hotel restaurant was closed that evening, this didn't give us many options for round-trip travel on a long and narrow rural island with no Uber eats or delivery.
It was very difficult for the hungry version of myself to embrace different outcomes to the evening.
The Tesla technology touts the ability to always show the driver where the charging stations exist. This is true. However, in the case of Whidbey Island we quickly learned that most of the places with more than a simple 110v plug (4 miles of battery charge per hour) require patronage at the hotel or restaurant. Langley, WA, 17 miles away, had the most promising charging stations but it was essential we find a power option if making the drive. Steven made a few calls that didn't seem too promising, until he spoke to Alice, while on speaker phone:
Alice:  "Thanks for the calling the Inn at Langley... this is Alice"
Steven:  "Hello, we notice you have a Tesla charging station at your property, is this available for us to use?"
Alice:  "Are you a guest at the hotel?"
Steven:  "No"
Alice:  "Well, the rules are that you have to be staying with us to use the charger, but normally I'd say it isn't a big deal.  Except right now there are two cars charging and a third Tesla weaving around in the parking lot chomping at the bit to get in there..."
Steven:  "Do you have a restaurant, and if we ate there would we be allowed to use the charger?"
Alice:  "Yes, that would work."
Steven:  "Great, we'll come eat there, when does the restaurant open?"
Alice:  "We think it'll open around Thanksgiving time." 
Ultimately, we ate at a great place in Coupeville, two miles down the road, and made it off the island to Port Townsend. Our stay at decommissioned Fort Worden, in former officer housing, was a memorable experience and the staff helped us hook up an extension cord to the car overnight — which provided plenty of energy to return back to Seattle.
We didn't die by the side of the road. We never went hungry. We had fun together, laughing at the random people encountered on hiking trails or in the local bakery. Nature, as always, was our friend.
If the me of today could go back to the idealistic me driving onto the ferry in Mukilteo, I'd suggest he throw away the to-do list and fly like a seagull, not attached to the outcome of the journey but open to the surprises along the way. And, although it may seem difficult to combine a real need to be safe (keeping the battery charged) with embracing whatever outcome may be there waiting, it seems to always work out.
Even during a pandemic, learnings are all around us. The magical feeling inside a Tesla is worth embracing a slightly different way of looking at a rural road trip — this experience under my belt encourages me to definitely do it again. Special thanks to Michael for his generosity and patience as I frantically called him from our hotel!
May your day be as energetic as a Tesla battery,
Matthew
For more information about the details of our adventure around the Puget Sound, click HERE or on the tile below. You can also check out another article I've written, titled The 8 best things to do on Whidbey Island.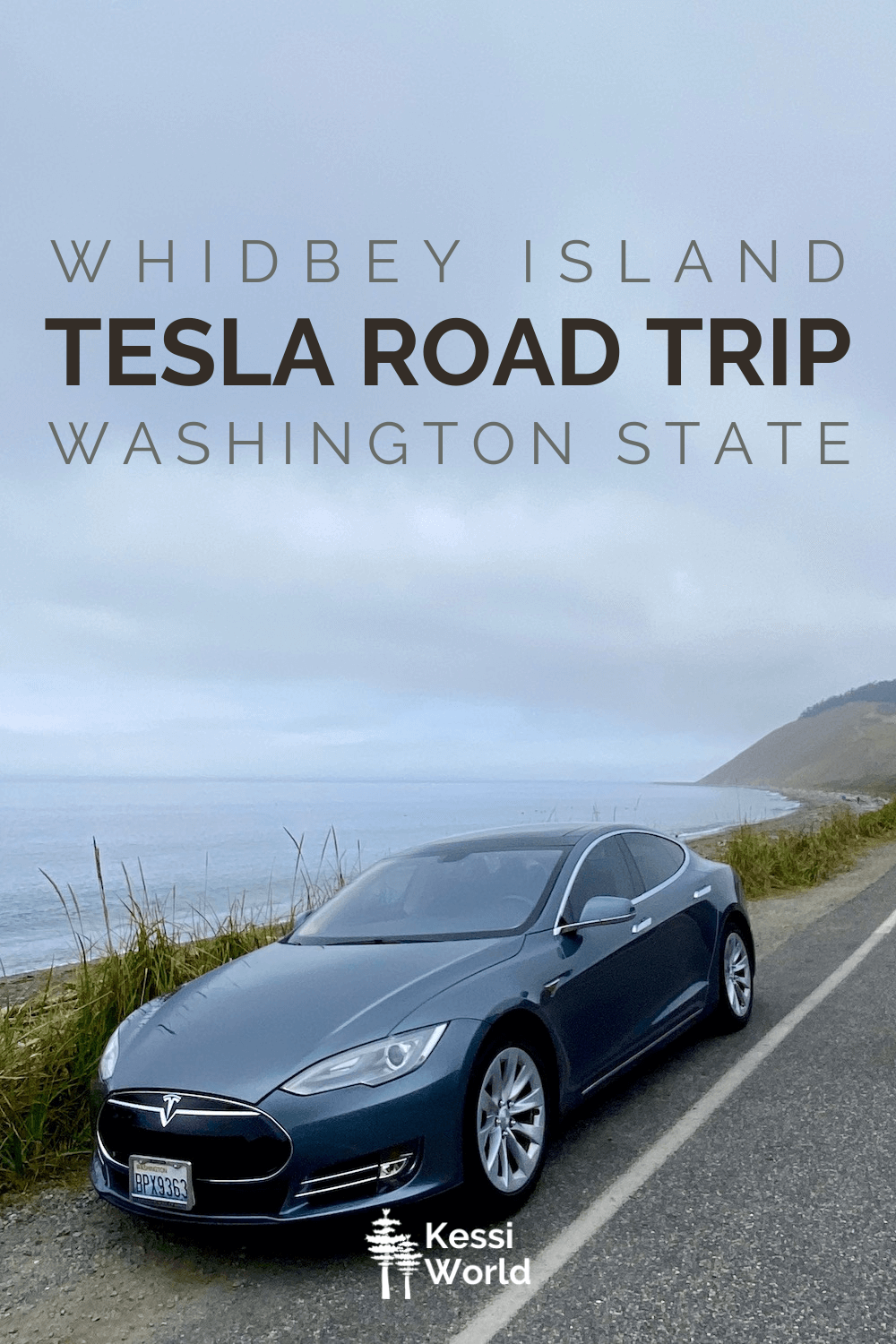 Special thanks to Michael for offering his sleek ride
Are you Tesla-curious but have no way to try out this electric ride? Take Michael's Tesla-S for a trip from Seattle. The rental is handled completely through the Turo.com website, which is similar to Airbnb for cars. This is a great way to explore the innovation of an amazing vehicle. Click the tile below to jump to the full listing and all the information.