This page is dedicated to those who want to GO, but not sure where. I've had that feeling before. Aside from visiting dear friends, family or a business trip, sometimes the desire to wander is strong. Whether it's to escape the dreary rainy Seattle weather of February or maybe a million miles are burning a whole in your e-wallet, let me help.
Below are my top favorite lists, not scientific in any way, and not exhaustive in any way. I started where I live – the Pacific Northwest and then expanded to the country. I'll update with an international section soon.
If you have questions about another destination and would like help getting pointed in the right direction, message me and I'll do my best to help.
If you'd like help on planning a trip through the Pacific Northwest, hit me up.
The Great Pacific Northwest

Pacific Northwest
The Olympic Peninsula (and by association the National Park) is a gem that represents so many elements of beauty synonymous with the Pacific Northwest. Lush rich forests of fir trees lined with lime green moss. Stacks of coastal iron based rocks holding out against endless waves crashing from a variety of directions. Roosevelt deer, elk, salmon and countless varieties of birds seeming to play right along side human visitors. Small town Americana that really does pull right from the vampy hits Twin Peaks and Twilight. Cleansing rain. And wind. Winter snow. And more rain. And wind. Which make the occasional sun breaks more appreciated as if the heavens are opening up. What is lost with scratchy cell phone service and dial-up level wi-fi is gained in space to roam free, breath oxygen rich air and settle into pondering a connection with nature.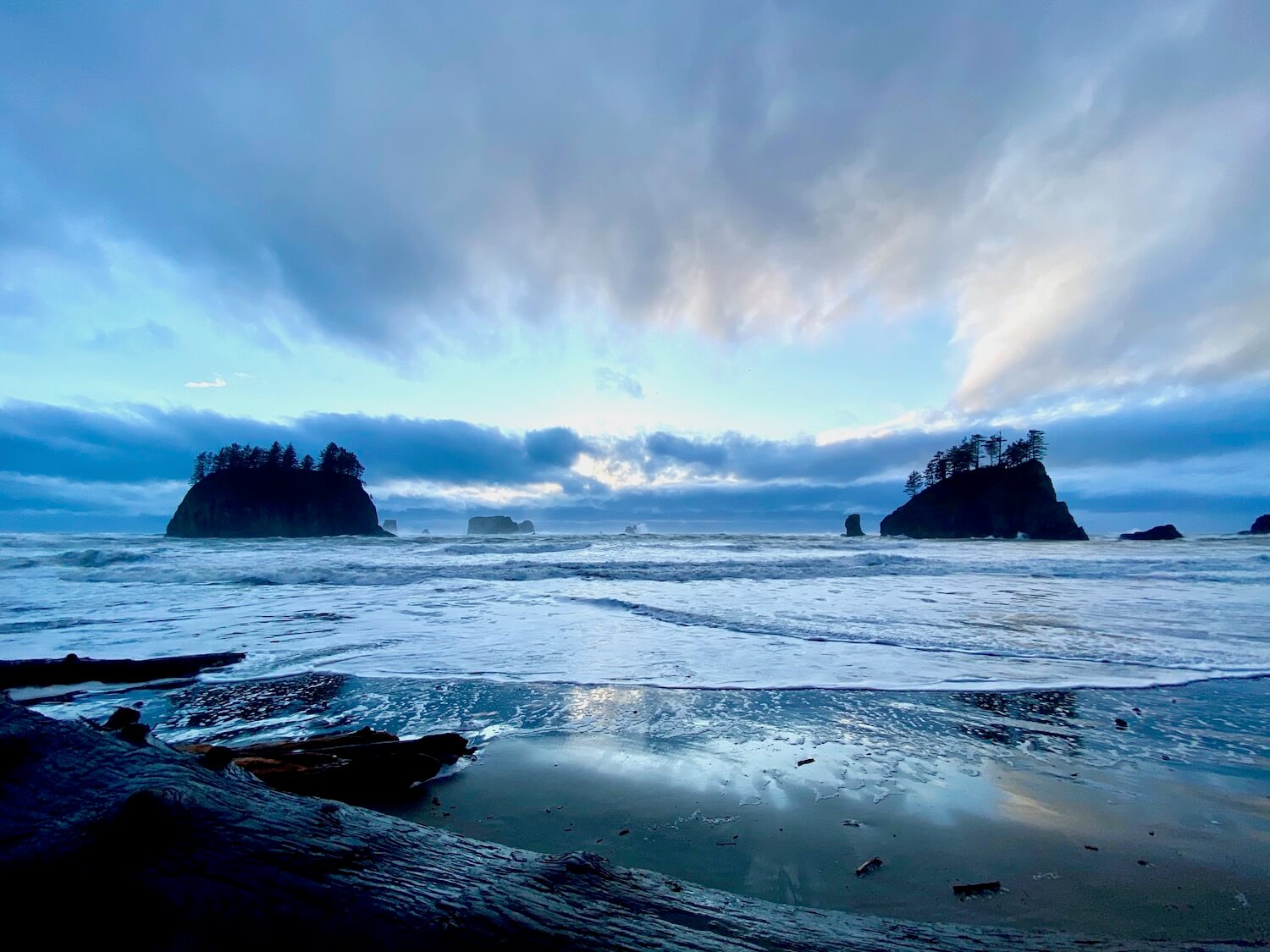 2. Tacoma, Washington
I'll admit I'm biased because my mom was born and raised here and I spent my entire life driving up and down I5 between relatives in the Puget Sound and my home in Scappoose. Tacoma has a great downtown area with a cool hotel, fine eateries, museums around cars and blown glass and some really fun antique stores.
The Point Defiance State Park is a gem with roads that weave around native PNW forests and a slightly rocky agate beach with beautiful views of the sound. The zoo is pretty cool too.
Feel like some fresh salt water air rushing against your face, then take the ferry jaunt over to Vashon Island, which leaves from near the park. You have the choice to return to Tacoma or take another north bound ferry back towards Seattle.
If you want to feel like you're really going, take the train and land downtown.
3. Port Angeles, Washington (Olympic Peninsula.)
Port Angeles, WA. Port Angeles is the gateway to the Olympic Peninsula and offers the best variety of lodging in the area. Long time a sleepy port town and gateway to the car ferry that goest to Victoria, the downtown is coming of age with new shops, bakeries and restaurants.
If you stay at the Red Lion Inn and get a water view you can enjoy watching the ships in the harbor. For kicks, download the shipping app that can help you identify which countries the oil tankers are heading to or from.
For day trips get started by visiting the Crescent Lake Lodge, which has a whimsical screened in front porch overlooking the lake and adirondack chairs right on the shoreline. You don't have to be a guest at the hotel to enjoy a drink by the lake.
4. Tokeland, Washington (on the coast.)
This little gem doesn't have all the arcades and bike rentals of the Long Beach Peninsula or Seaside, but makes up for it in local small town charm and the sense that you're the only one in the world awake in these mystical lowlands left behind by the coastal Highway 101, which passes through nearby Raymond, Washington (about 20 miles away).
There is a small casino and the oldest operating hotel in Washington State, the Tokeland Hotel, with fantastic food and quirky rooms that are very fairly priced ( the bathrooms are down the hall.) Sit in the cozy fireplace lobby and sip on something with a kick after a day exploring on the nearby beaches or hiking in the grasslands nearby.
5. Astoria, Oregon (mouth of Columbia River.)
I spent a few of my summers as a small kid in Astoria visiting my favorite baby sitter, who's family moved her away up the river. We had bonfires on the beach and I got to eat cupcakes from the bakery where she worked on the Main Street of the town.
So I have wonderful memories of this city, which was named after the high aspiring John Jacob Astor, hoping his namesake town would be the New York City of the west coast. The railroad passed up Astoria in favor of Portland, sealing the fate as a smaller port/logging/fishing town for 150 years or so until a new vibrancy hit the area recently.
Many great new restaurants with farm to table approaches abound and just throw a stick to hit a place to care for your craft cocktail or boutique beer needs. Lodging is not super inspiring here, which is the one down side, but the cute Ace Hotel like Commodore Hotel is fun if you don't mind using the shower down the hall. Affordable too if you book in advance for summer or any other time of the year.
If you're interested in fishing, there are tons of guides who lead day trips out from the port, mostly for Salmon fishing in the mouth of the river or tuna and other species out in the Pacific Ocean. This is by specific seasons of the year. Salmon fishing is really fun, but expect to get up at the crack of dawn!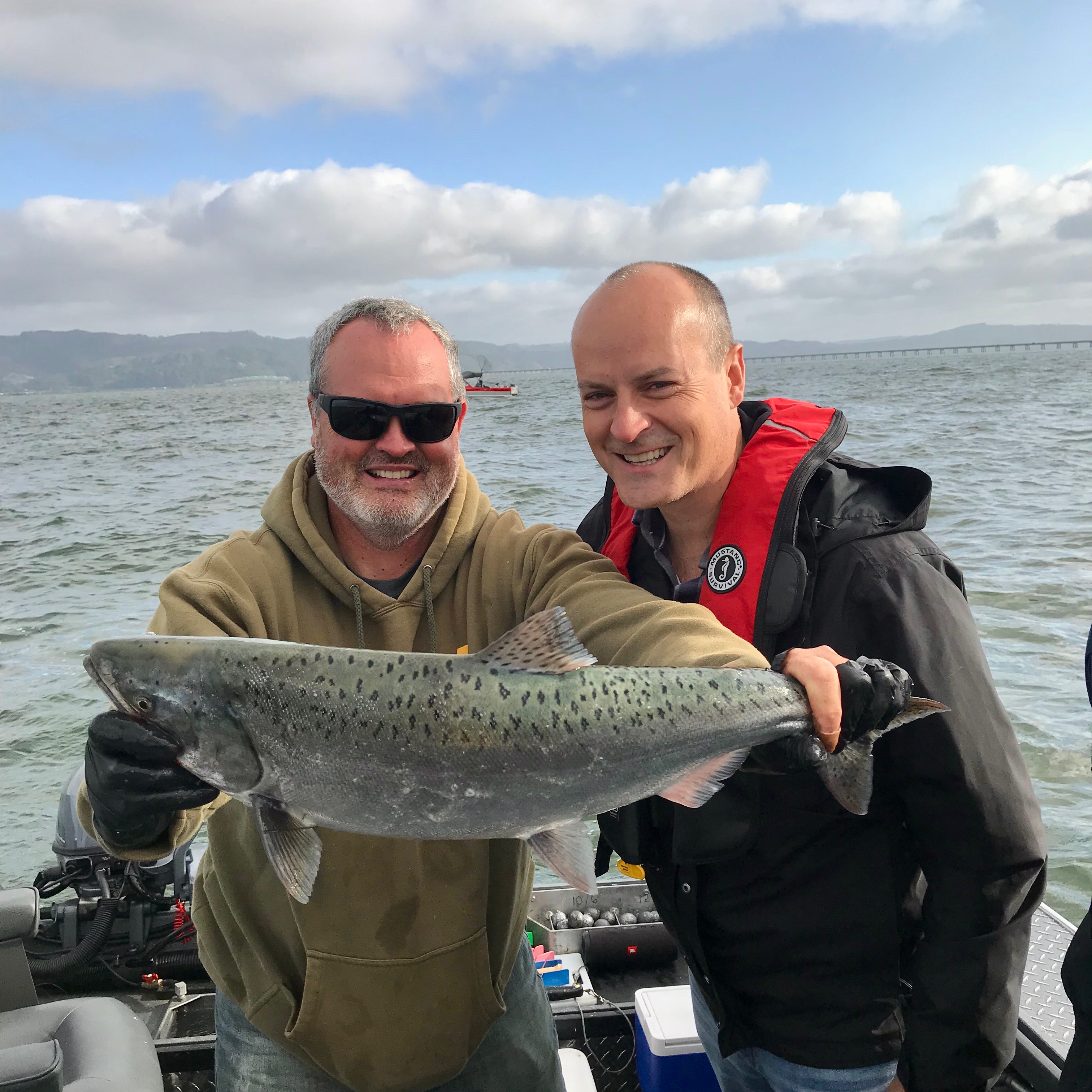 But wait folks, that's not all! Five more options to round out the top ten:
Carlton, OR (Wine country)
Walla Walla, WA (Eastern WA Wine country)
Joseph, Oregon (In the heart of the Wallowa Mountains)
Silverton, Oregon (Silver Creek Falls State Park)
Float plane to Victoria, BC (from Vancouver or Seattle.)
North America Options – long weekend trips

North America Wish List
Fly Somewhere Kinda Places for a weekend-ish. First, where I've actually been:
1. Charleston, South Carolina
First let me say that since Alaska Airlines started nonstop service between Seattle and Charleston (CHS) in 2016, it's been much easier and more affordable to fly across the country to visit this gem of the Southeast. So, I've been a bunch of times recently and will go back again for my friend Mike's milestone birthday party.
The food, drink, history and people are all wonderful. If you want a splurge, stay at the Dewberry Hotel. Even if you don't stay there, the lobby bar is fantastic for a fancy drink and outstanding people watching.
Ride share seems to be the most effective way to get from the airport to the city ($20), so leverage that money and chat up your driver on the top list of places to eat and drink. Most of the Uber drivers seem to be local-ish enough to have good suggestions that I've used a number of times and it's worked out well for me.
It didn't seem right to me to only eat and drink my way through this city without a nod to the past, including the fact that most of the slaves that entered the US came through the port of Charleston.
Ask around and head out to a plantation for a view into the realities of life in the 1800's. In particular Magnolia Plantation and Gardens has what seems the most authentic and raw account of slavery life. You pay for each tour separately and I recommend the "From slavery to freedom" tour. It might make you feel a bit uncomfortable, but then, working in the rice fields was probably uncomfortable too.
2. Santa Fe, New Mexico
Only an hour drive away from Albuquerque, Santa Fe promises sun, stunning scenery, great food and fantastic mystical energy. So many wonderful restaurants featuring the local chilies and it's not hard to locate a fresh and tasty margarita.
Art scene thrives here with more traditional Georgia O'Keefe museum and art shops downtown while edgy Meow Wolf is a worldwide phenomenon.
Push a little farther and head up toward Taos. Check out ancient Indian rock dwellings and view the Rio Grande river from atop a canyon. Find a spa tucked into the mountains and relax in the high desert air.
3. Mexico City, Mexico
My first passport stamp was in Mexico City, when I went with my high school Spanish club. Well, actually I don't think we needed a passport at the time, but I can't remember. This was only a year or so after the big 1985 earthquake and we could see all the rubble from the destruction in the downtown area.
Despite that aspect of the trip, I loved Mexico City the first time, and then the second time later in life, and then the third time, and can't wait to go back again. Mexico City is akin to something like NYC or London in the vastness, variety, culture, fantastic food and people.
I stayed at the Hotel Marquis Reforma Hotel near Chapultepec Park and it seemed to be a great central location for a first visit. You might also want to stay down near the main square across from the Mexico City Metropolitan Cathedral. Remember that the elevation is about 7,500 feet, so don't be surprised if you get tired the first few days.
Did aliens help the Aztecs create the amazing pyramids of Teotihuacan? Ancient astronaut theorists say YES. Regardless of whether you believe this or not, it's definitely worth a visit to these ruins about an hour (48km) from the city. Plenty of day trip options are available. Try a Trip Advisor excursion.
4. Chicago, Illinois
I recently wrote a blog post on Chicago called Unwinding in the Windy City.
Powerhouse of a city with everything – architecture, unique neighborhoods, food, drink, culture, art, festivals, people, water. While being the third largest city in the United States, the vastness of Lake Michigan gives the city a unique feeling of space. Flights from everywhere in the world on all budgets. With more time an easy day trip to Wisconsin or a longer junket to resort-y Galena, IL.
5. New Orleans, Louisiana
I probably don't need to tell you much about New Orleans that isn't already known, but just to say that a trip to the Big Easy can be anything your heart desires. There is the notorious Girls Gone Wild approach of Bourbon Street which can deliver sticky legs and feet from frat boys spilling their elephant trunk sized plastic beer bottles.
But if that isn't your cup of gumbo, venture out to the many other neighborhoods of this vibrant city to enjoy food, culture, people and art. I like the Bywater district and Merigny. Lots of airbnb options in the this area. The garden district is beautiful and historic.
Go on an alligator tour and visit a plantation to get a feel for the past. The World War II museum is very comprehensive with every possible airplane and tank used during the conflict. Sign up for an evening ghost tour or go visit a spooky cemetery.
If you want a more manageable French Quarter experience, Lafitte's Blacksmith Shop Bar says they're the oldest in the US, and it might be true based on the fact that they still use candles to light the place, even the live piano bar. They're also located on the farthest stretch of Bourbon Street which tends to attract less crazy. I said just a little less crazy!
But wait folks, that's not all! Five more options to round out the top ten:
Toronto, Ontario, Canada
Austin, Texas
Key West, Florida — road trip through Everglades NP and drive along the Coastal Highway.
Philadelphia, Pennsylvania
Woodstock, Vermont — tour the area, look at leaves, consume everything maple related.