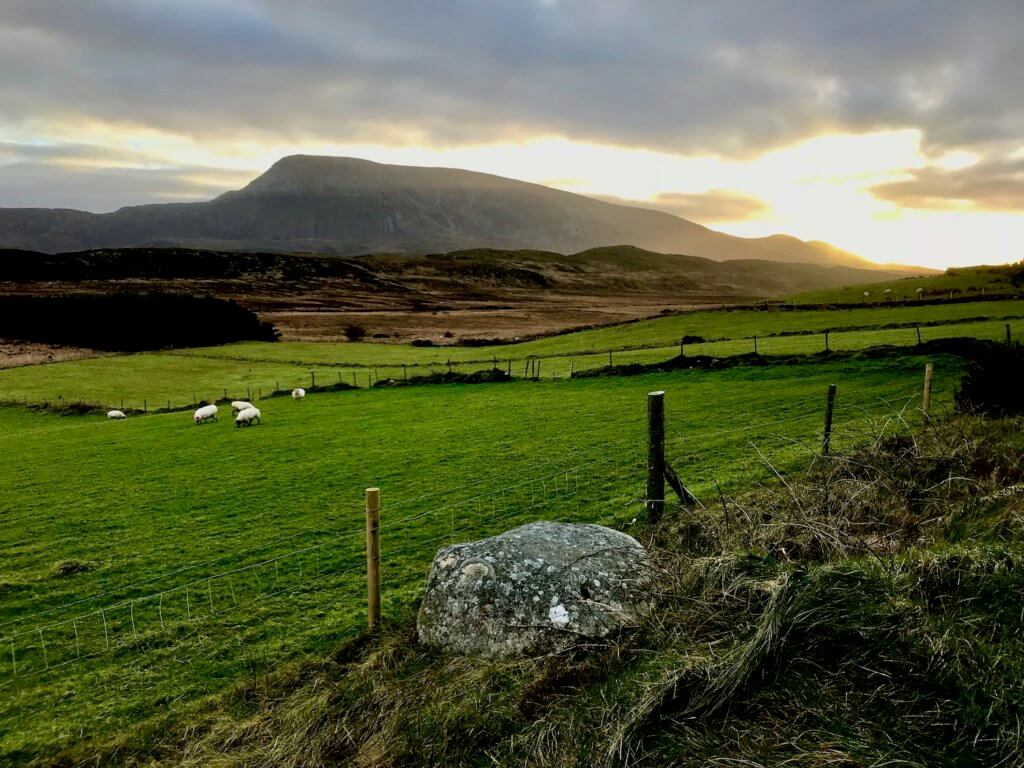 Welcome to County Donegal, located in the wild Northwestern section of the Republic of Ireland. Half of my heritage hails from this part of the world, and I feel a strong sense of connection to this especially mystic region of the Emerald Isle. From North Atlantic surf crashing onto broad sandy beaches to the dramatic contrasts between tranquil lakes and lofty mountains, the region's diversity combines many spheres in a magical, off-the-beaten-path kind of way. May this County Donegal Ireland photo gallery inspire your Celtic dreams to explore the wonders of this corner of Europe.

Donegal Map
Donegal family farms
My great grandmother was born in a small grouping of farms between Falcarrah and Dunfanaghy, known as Fawnmore (Fan-More). One of many children, she left to America at age 16 to start a new life.
Meanwhile, only a few miles away on Horn Head, my great grandfather was also preparing to head to America. His family struggled farming an inhospitable peninsula of land projecting out into the North Atlantic.
This view shows Horn Head in the distance. It is said that the day my great grandfather departed Ireland (from nearby Derry) his friends lit a huge bonfire on the edge of this peninsula to send him away knowing there was always a fire burning for him back home in Ireland.
Wild and remote Tory Island
My great grandfather spoke Irish and spent time fishing in and around Tory Island, which is the most northern and remote island in Ireland. Today Irish is still the official language and the island has a sovereign king. There is a small boat that ferries passengers from the mainland a few times a day and the crossing can be very rough.
Tory Island has more sheep than humans. At least in the winter months when the rock feels hibernated away. I write more about my experiences visiting this intriguing kingdom in the article, Wild Tory Island — the magic of remote Ireland.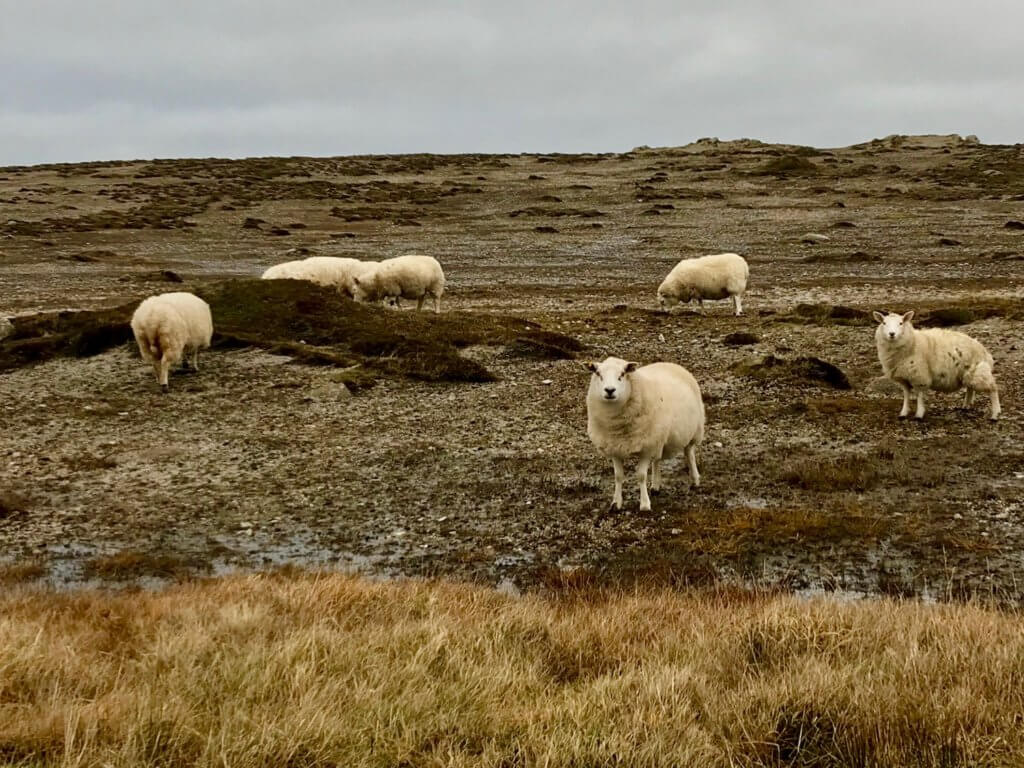 The beautiful, dramatic Donegal coastline
A shot of Muckish Mountain hiding in the clouds while crossing the sea from Tory Island back to the seaside port of Magheraroarty, which is near Falcarragh.
The sea is a very important part of the culture of Ireland and in particular Donegal. The coastline is varied and beautiful with wide sandy beaches and coastal rocks with tide pools and kelp beds.
Fanad Head Lighthouse. While there is no longer a need for this traditional lighthouse system there is a small year round hotel that makes use of the former living quarters.
Awe inspiring winter sunrise from Portsalon beach.
The bay near Dunfanaghy has tidal sways each day.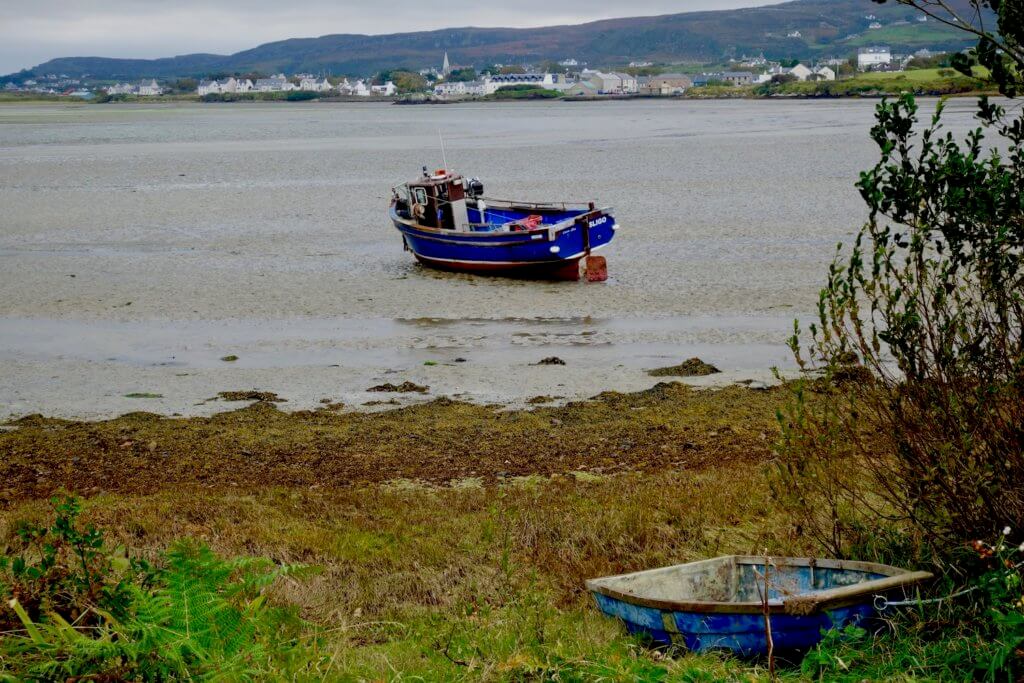 Interior Donegal hosts quintessential views of rolling hills and peaceful villages
Ballyarr Estate, near charming Ramelton.
Bird's eye view of Donegal
In contrast to life at sea level, Errigal Mountain is almost 2,500 feet and the tallest point in County Donegal. While the elevation would be considered a mere hill in Pacific Northwest standards, the climb has quite a vertical feel to it. When the wind chimes up a real wild ride is coming.
Mixing the sea with the mountains, Slieve League Cliffs do not disappoint. The rocky park hosts miles of hiking trails and is located in the southern part of County Donegal.
The cliffs drop 2,000 feet to the ocean and are considered the highest in Europe.
Magical Glenveagh National Park
The second largest national park in Ireland is truly awe inspiring. While it's easy to park and take the shuttle van to the modern-day castle for a tour, hiking reaps many rewards.
Trails hug the placid lough with an unbelievable scale of sky to mountain to water.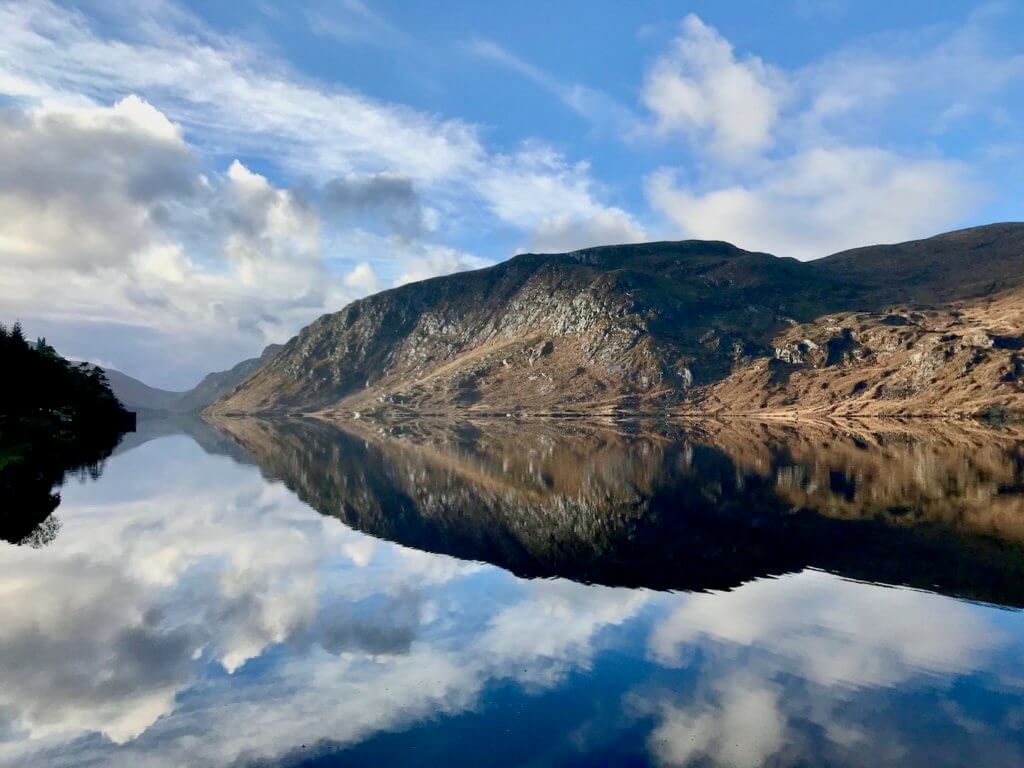 The spirit of Donegal remains in my heart
I feel fortunate to have a bloodline reaching back to this lush land full of velvety green rolling hills and wild powerful coastal surf. No matter the season, Donegal provides abundance of character and a feeling of peace. I hope these photos offer a glimpse into this beautiful world and inspire wandering of your own. If you would like more information on planning a visit to Ireland or this part of the country please reach out to me.
Interested in more Ireland? Check out my post on experiencing the mystic winter solstice at Newgrange, an ancient Celtic site just outside Dublin.
Follow me on Pinterest and pin one of the tiles below to your board.